Card Usage to Grow Over the Next Few Years – Kyari
Bukar Kyari is the managing director of ValuCard Nigeria Plc., an electronic payment card service provider. ValuCard is owned by Visa Inc. and a consortium of leading Nigerian banks. He worked with Hewlett Packard (HP) in the United States for 19 years after which he came to Nigeria. He also worked with FSB International Bank now part of Fidelity Bank as an executive director in charge of IT and Operations before joining ValuCard in 2001. Kyari spoke to funmi ilesanmi on issues in the Nigerian e-payment space.
Low PoS Penetration
There are few challenges related to point of sale (PoS) terminal usage. First there is this notion that the cards people carry are used for cash withdrawals at ATMs only. Stakeholders, that is the service providers and the banks need to encourage usage of cards at PoS terminals by card holders. There is a strong need to increase awareness for customers to use their cards at PoS terminals at merchants' locations to purchase goods and services. One of the things that could be done is to tell customers that usage of their cards at PoS terminals do not incur any cost. There is no cost to the card holders for using their cards at merchant locations. This means that they are not charge for using their cards to make purchases. Since it's free it is actually better than going to the ATM of another bank to withdraw your money and pay N100, and what do you do with the money? You take the money and give it to your merchant. That is one of the fundamental value propositions that we need to sell to customers, all of us.
The second thing is that merchants tend to restrict card usage at their establishments. I am talking about merchants that have the PoS terminals at their establishments. There may be incentives by the cashiers to discourage usage of cards because there is no balance; you know people leave their "change" with the cashier. These are things that could impede usage of cards at PoS terminals. The other value proposition to the merchants is that the less cash they have, the less "change" of pilferage or theft they have at their establishments. That is another angle of the awareness campaign that needs to be there. I would even go further to suggest that we as a nation, if we want to see the proliferation of card usage in the country which actually by the way assists economic growth, regulators or the federal government need to come in and provide incentives both to the merchants and to card holders. There are countries where such have been done and tremendous amounts of success have been recorded in those countries viz -a -viz card usage. South Korea is one country that comes to mind where usage of cards was encouraged by the government by giving discount or what is the equivalent of VAT there. I believe they gave somewhere in the neighbourhood of 20 to 25 percent discount of VAT for every transaction. That savings actually is hitting the bottom-line of the merchants in their case, so the merchants were the ones that were clamouring for card usage or for card transactions and more as well more small businesses that were not even considering accepting cards went ahead and applied for it because they see a huge benefit in it. I believe those are probably the reasons we do not see a huge access in card usage at point of sale terminals or at merchant locations. Also the number of merchants that are accepting cards are actually growing; the growth rate is quite phenomenal. However, if we share the transaction amount or the transaction volume at those locations, it is no where near those that we see at ATMs.
Does IT literacy have something to do with this?
I think it is more of the awareness of what you have because it is more convenient for me to use my card than to fiddle around using dirty naira notes. It is not about IT literacy, I think it is just general awareness of the convenience of using the card. If we can manage to convince my uncle or my grandmother in the village to use cards if there are locations where cards would be accepted in his or her neighbourhood, once you convinced them and they used it once or twice and finds it to be very convenient, you would see that person adopting the habit of using that card. So it is the need to convince an individual to use it once or twice, hopefully if they used it three or four times, I believe they will get hooked.
Prediction of the Nigerian e-payment Space
I expect to see a large number of cards in the market in the next 10 to 15 years; that would be a prediction that would have to be checked maybe after my retirement so it may not be a decent prediction but certainly card usage will continue to grow by leaps and bounds over the next few years. The other thing I can actually predict is that of mobile payment, of course it is around the corner, so it is actually no brainier in the sense that mobile payment would also come into the space. What will happen with the mobile payment that is going to come into the space is that it will not eat into the card business. What it will do is that it will be a complementary service or supplementary to the card business so what we may see is that because of the proliferation of mobile payments, we will also see card growth as a result. There will be in tandem growth because mobile will be a different channel, card will be a different channel so there are certain things you can do with cards which is a token that you carry around with you and use it for both present and non present transactions and so on. I can see interesting developments in the e-payment space in Nigeria. There would be other interesting services and solutions provided by either niche players or the general service providers that would make cards more secure than they have been and I think one of those events if I would call them is the pronouncement by the Central Bank of Nigeria that all cards issued in Nigeria must be EMV. That will go a long way in addressing some of the fraud issues we face.
Relevance of National Central Switch
My understanding of the National Central Switch is that it is an entity that is supposed to create a level playing field for new entrants. This means that, if I were to come up with a new card scheme and I'm just about starting in Nigeria; I don't necessarily have to go to each bank and connect to them because it might be cumbersome, it might take time and resources. All I need to do is plug on to the Central Switch. For those of us that are called primary switches, we are also mandated to hook up to the Central Switch. By doing that, my understanding is that one, all systems are interconnected and it will bring about interoperatability. But, there is something I need to say about interoperatability that many players in the industry miss, is that interoperatability is usually something that is done by acquirers; meaning that if I am an acquirer for one kind of scheme let's say I am an acquirer for Visa and you are an acquirer for MasterCard only, we could go into a commercial agreement to say that rather than deploying two terminals at Shoprite, you would deploy only one terminal and both of us would share it. When a Visa card is used, you send it to me, when MasterCard is used it goes to you and for sharing that device we also share the cost associated with putting that device there and we also share the income that comes as a result so there is a commercial undertaking between the two acquirers in this example for interoperatability to happen. It is not something that happens by force, no one can force you to come into a commercial agreement with me. If I offer you 10 percent and I'm going to keep 90 percent of all the transactions, you might not like it. If we decide to do it 50-50, it might be fair so there is an underlining commercial agreement that has to be factored into interoperatability. Interoperatability is about acquirers sharing a device in ATMs. This is at the PoS level, PoS acquirers are the entities that acquire the transactions at the merchant locations, usually they are banks or in the case of Visa in Nigeria it is ValuCard. Those acquirers must then go into an agreement to have interoperatability mandate. I know that the Central Bank will also come up and say that it would be nice for the market to interoperate and that high level guideline could then be the drive for the players to engage in interoperatability.
At the ATM level, the ATM acquirer is actually the owner of the ATM so if you own ATMs, let's say you are one of those ATM-Cs, one of the ATM companies that the CBN gave license to or you are a bank, you would want to open your ATMs to all cards because the more cards are on your ATMs the more your potential income. That means that for interoperatability purpose, you should get certified with all scheme vendors whose card you are going to acquire on your ATMs and since you are either connected to the Central Switch or you are connected to one of the primary switches, the card transactions will go to their final destinations in a manner that would meet the conditions of the CBN. I suppose that may bring about the relevance of the Central Switch.
Mobile Money
My take on mobile money is that it has a place in the market. One, we are in an emerging market; two, we have seen tremendous phenomenal growth in mobile penetration. When mobile came in it was used for voice and now data and so the next value proposition is its use as a mode of payment or money transfer. Of course there are things that need to be addressed because this is more or less virtual money, so regulators such as the CBN ought to be the one driving it not the telcos. The different models that the CBN had put in place appear to be something that I strongly support and what could happen is the trust, the confidence of the average person. If you and I begin to have confidence in the security of the transactions we do on mobile, then more and more people would join the fold. If I am not mistaken, I understand that the CBN limit for amounts is what we might consider micro payments; N3,000 or less per transaction. Now, those are things that will gradually build confidence among the population and when that happens, we can see a proliferation of mobile money of mobile payments and the mobile channel becomes another model of the payment process.
ValuCard Innovations
ValuCard pioneered EMV, we were the first to issue EMV cards in the country. As a technology company we will continually offer unique products and services. We were also the first to come out with 3D secure online payment so people can go online and have confidence that the transaction they are about to perform will not be compromised. We do have some new products in the pipeline which are at the preliminary stage but there would be some exciting products that would be announced in the market probably in the next six months or so. I know that the banks are also introducing new Visa products into the market.
Challenges
I will put it in two different forms, there are internal challenges that we face and those are keeping up with technology and processes and our people having the necessary skills to execute; so those are what I call manageable challenges. There are challenges that are beyond our control but we still end up coming up with creative solutions in tackling them, such challenges include communication links. Communication has improved tremendously over the past five years. However, we still have our hiccups because we rely on GPRS for most of our PoS communications and we have had incidences of those failing. To address those issues, we have two SIMS from two networks in many of our PoS terminals and that way even when one network fails, we could automatically fall over to the other network and we've seen improvement in availability as a result of that. The other challenges are environmental challenges or what I call the business climate which ought to be addressed by the government and that is power. We have to run on generator close to 70 percent of the time in a year and that means PHCN only gives us power at 30 percent level so running a business with a pair of generators plus diesel cost and so on is actually not good for the environment. It makes the cost of doing business extremely high for us and for everybody else. If those costs are not there, we would end up passing those costs to customers and it would be of immense benefit to the economy.

Checkmating Fraudsters
One of the challenges facing the payment space is that we always have to deal with fraudsters. It is not just payment, the reason this guy who was a notorious armed robber in the US when asked why he robbed banks, he said because that is where the money is. So wherever there is money, you will find bad people who are after the money that doesn't belong to them. Fraudsters see it as an avenue to defraud the system. Some are very crude like the one that is common here in Nigeria which is somebody sending an email to ask for your card number and PIN. That's phishing. Fortunately for us in Nigeria, cards, emails and Internet are new so the person who is gullible enough to fall victim ends up loosing a lot of money. The awareness campaign here whether it be the news media, the banks or some of us stakeholders in the industry including the regulators is to educate people and tell them never to respond to such messages, never to give their PIN to anybody either by email solicitation or SMS solicitation or somebody calling you on the phone to say I work for bank so and so and we seem to have problems with your card, can you tell me what your PIN is, don't! You don't share your PIN with anybody and that message has to be there constantly on people's minds so that when they see those kinds of messages, they just ignore it. If that is taken care of, I think a great deal of the fraud level will reduce but there is also an underlining fraud with the old cards in the market, the magnetic stripe cards which we have addressed by having EMV cards which cannot be cloned. In the case of Visa cards and the Vpay cards issued in Nigeria, fraudsters will not be successful in defrauding the customer and the reason is that we have included a lot of security features to the original cards that a copy would certainly not have. Those are the safeguards we have put in place technologically to stay one step ahead of the fraudsters. Obviously human beings are very crafty and so far we have been successful in addressing that type of challenge. That is why some banks in Nigeria have strategically decided to issue Visa cards only because they have seen that with Visa there is higher level of security and higher level of safeguards in securing customers' accounts.
NCC Arrests Man for Hacking into DSTV System
Nigeria Copyright Commission (NCC), has arrested one Mr Aliu Olalekan, for allegedly hacking into DSTV system and watching the channels free without subscription.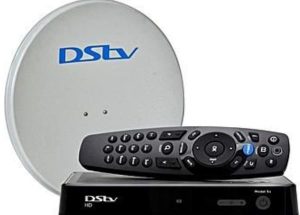 Mr Matthew Ojo, NCC Director in the Lagos Directorate Office said this while speaking with newsmen in Lagos, on Tuesday.
He said that the suspect used to watch DSTV channels free without subscription on his Android phone via an app which he downloaded on google play store.
"This suspect distributed the know-how to his telegram followers and on his blog with the aim of gaining more followers and viewership on his blog and makes more money through google ad-sense.
"The operation was based on surveillance which had earlier been carried out by the Multi-choice team and verified by a copyright inspector, " he said.
He added that the arrest was made in collaboration with a team of copyright inspectors led by the Head of Enforcement Department, Mr Charles Amudipe.
Others included; a team from Multichoice Nigeria led by Mr Umar Ibrahim and policemen from Lagos Command Headquarters, Ikeja.
Ojo said that the joint team conducted an anti-piracy operation at the premises of the culprit in Amukoko, Lagos.
According to him, the suspect was contacted on phone by a member of the operation team on the disguise of patronising him. "The suspect came out to meet the caller and in the process of discussion, he was apprehended.
"The suspect took the team to his resident. The squad paraded his one-room apartment and recovered his laptop and phones used in perpetrating the ungodly act. "He was arrested and brought to the copyright commission office for further investigation, " he said.
Ojo said that, on getting to the commission's office, the statement of the suspect was taken and the inventory of items seized from him taken. He said that investigation on the matter was still ongoing and if found guilty the suspect will be charged to court.
NCC, Digital Encode Support NITRA Innovative Tech Forum On Post-COVID-19 Strategies
The Nigerian Communications Commission (NCC), Nigeria's telecommunications regulator and Digital Encode, Cybersecurity and Compliance advisory company, have indicated interest to partner with the Nigeria Information Technology Reporters Association (NITRA), the national umbrella body of ICT reporters, as it organizes a forum that will x-ray the industry's future plans for ICT growth post pandemic era.
The event, slated to hold on October 15, 2020, will seek to discuss the needs for a fortified ICT sector after the COVID-19 era, and the level of preparedness of ICT stakeholders to embrace the challenge of being pivotal to the stability and growth of all other sectors.
A statement from NITRA National Secretariat in Lagos indicates that due to the pandemic and need to observe the COVID-19 protocol on social distancing, the event will be held via a Webinar.
This year's theme, "Multi-stakeholder Approach To National Recovery Post-Pandemic", is in line with the annual event's generic theme, 'NITRA Innovative Tech Forum', a contribution by NITRA to the development of Information and Communication Technologies (ICTs) innovations and policies in Nigeria.
Prof. Umar Danbatta, executive vice chairman, NCC is expected to deliver the keynote speech at the event and will throw more light on Federal Government's plans, programmes and policies on post-pandemic strategies using ICT.
Dr. Adewale Obadare and Dr. Seyi Akindeinde, founders of Digital Encode, while accepting to support the event expressed their readiness to offer their expertise in Cybersecurity for organisations to prepare against cyber- attacks with the new normal.
They will also highlight areas that are high risks that need fortification in terms of cybersecurity.
Speaking on the event, Mr. Chike Onwuegbuchi, national chairman, NITRA, noted that as the COVID-19 pandemic continues to leave its negative trails across the globe, economic reboot for countries will not only depend on how well they readapt to the new normal, but also more on their recovery plans.
According to him: "While the federal government has consistently expressed its willingness to set all policies in place to engender growth, and accelerated implementation of these policies, private sector firms have also shown great hunger for the task ahead in post-COVID-19 era.
However, the question that needs to be answered is whether all stakeholders are ready for the required task ahead."
The event will also offer participating companies opportunities to publicize some of their individual efforts at contributing to reacting a soft landing or lifeline for SMEs and other ancillary companies as the pandemic threatens their survival.
Digital Encode is a multi-award winning and leading consulting and integration firm that specializes in the design, management, and security of business-critical networks, telecommunications environments and other Information Technology (IT) infrastructures.
NCC Threatens Illegal Users of GSM Boosters with Arrest, Prosecution
Nigerian Communication Commission (NCC) has warned telecom consumers to desist from using illegal GSM boosters.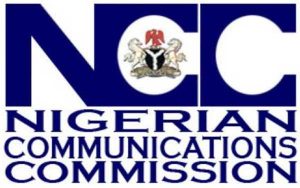 The commission also said that anyone caught using a GSM booster without obtaining approval of a duly licensed network operator will face arrest and prosecution.
GSM boosters are devices that transmit and receive telecommunications signals and can therefore interfere with other radio frequency equipment.
Ikechukwu Adinde, director, public affairs, NCC, said in a notice published on NCC website, that only licensed network operators are allowed to use GSM boosters.
The booster, also known as amplifier or repeater is made up of three main elements – exterior antenna, amplifier, and interior antenna.
They form a wireless system to boost cellular reception
"Members of the public should note that, willful interference with any wireless telegraphy is an offence under Section 16 of the Telegraphy Act, 2004,"it said
The agency said it will not condone any flagrant breach of this law.
It has also enforced measures to prosecute offenders.
Accordingly, monitoring mechanisms have been put in place and anyone caught using a GSM booster without obtaining approval of a duly licensed network operator will face arrest and prosecution.
"Any member of the public with useful information regarding the illegal use of GSM Boosters should contact the Commission on 09-4617000/7351 or send an email to [email protected]," the notice said.
"Individuals desirous of using GSM Boosters should note that they can only do so in conjunction with licensed network operators," it added.