OPPO Launches High-End Reno2 Series in Nigeria to Empower Users' Creativity
OPPO has launched the new Reno2 Series into the Nigerian market at an event held at LASWA Jetty, Ikoyi, Lagos.
The Reno2 and Reno2 F models are the latest of OPPO's popular Reno series that will change the boundaries of users' creativity, coming packed with photography-enhancing features.
The quad-camera setup includes 5x Hybrid Zoom allowing users to get far closer to a subject, ultra-clear night shots even under near darkness condition on Ultra Dark Mode and super-stable video shooting on the go thanks to Ultra Steady Video.
The Reno2 series unique multi-perspective capabilities enable users to see things differently, inspiring OPPO to launch the "Challenge Your Perspective" campaign, calling on creators to boldly defy conventional Instagram photography by capturing new, fresh perspectives behind the lens.
Joseph Adeola, public relations manager, OPPO Nigeria, said  "Inheriting the already rich creative spirit of the Reno Series, this latest iteration presents our users with even more creative possibilities, empowering them to discover new perspectives.
"Its advanced camera technology performs superbly in a range of environments and scenarios, from busy cities to natural landscapes to broad daylight to dark nightlife."
Advanced Camera Tech Unleashes User Creativity
OPPO is dedicated to pushing the boundaries of mobile photography. The Reno2 will come equipped with four cameras that provide a full focal length imaging system; offering a 5x Hybrid Zoom, Ultra-Wide Angle lens and more. Three lenses of varying focal lengths work in unison to create a unique 5x Hybrid Zoom effect from the ultra-wide-angle to telephoto, which also fuses image technology to ensure a smooth, seamless zoom transition.
With a 48MP primary lens equipped with Optical Image Stabilization, F1.7 aperture, and a 1/2-inch sensor along with Quad Bayer technology, Reno2 can achieve better performance in low light. The Reno2 Series' Ultra Dark Mode covers an entire range of different night scenes via a powerful NPU, and OPPO fine-tuned algorithms. Even if light levels measure below 1 lux, it elevates your photos beyond naked eye through hardware network-optimized AI noise reduction.
But a single photo can't tell a whole story, and with social media users increasingly shooting video, OPPO is paying more attention to Videography than before. OPPO's industry-leading Ultra Steady Video Mode technology ups the stability of videos, enabling users to capture steady videos while running, skiing, skateboarding, cycling, and more.
It's achieved through an IMU measuring device with a high sampling rate and a hull sensor, equipped with Electronic Image Stabilization and Optical Image Stabilization. These compensate for users' shaky shots more accurately, and together with a 60fps frame rate, enhance image stabilization, fluency, and overall image quality.
User-centric design combines practicality with style
The Reno2 is also equipped with a 6.5" dynamic AMOLED screen, 2400×1080 resolution, and a screen-to-body ratio of 93.1%, made from durable 6th Generation Corning® Gorilla® Glass. The Reno2 Z and Reno2 F feature a slightly smaller 6.5'' AMOLED screen, with 2340×1080 resolution, and a screen-to-body ratio of 91.1%, made from toughened 5th Generation Corning® Gorilla® Glass.
The Reno2 comes with the improved Dynamic AMOLED Screen, which offers sufficient brightness even in bright outdoor environments while extending screen service life by 50% and reducing power consumption by 6%. The Reno2 comes with a Shark fin Pop-up Camera, which supports an ultra-clear backlit shots and all-new AI Beauty Mode while the Reno2 Z and Reno2 F feature a 16MP pop-up front camera featuring an Atmosphere Light.
Cutting-edge hardware and software that delivers superb performance
ColorOS 6.1, running on the latest version of Android Pie 9.0, featuring a smoother and more enjoyable user experience, powers the Reno2 Series. It provides a brand-new visual experience, including wallpaper designs that better match the phone's exterior design. Light, elegant, and borderless gradient colors are used to replace the previously used large-area color blocks, and new gestures to manage navigation make the phone more comfortable to operate with a single hand.
This Reno2 series offers a complete gaming experience, with optimized features like Touch Boost 2.0, Frame Boost 2.0 and Game Space. Touch Boost 2.0 helps users avoid common pitfalls of running hardcore titles while Frame Boost 2.0 analyses the status of mobile performance so that frame rate and stability will be adjusted to prioritize a first-class gaming experience. Frame Boost 2.0 will also allocate resources to avoid the consumption of too much power and the heating of the phone.
What's more, Game Space collectively manages game apps to give users a distraction-free and more immersive gaming experience. Overall, the Reno2 Series has five-star gaming performance certification from TUV Rheinland, which tests the overall gaming performance of the phone from the screen, battery life, performance, and signal strength.
The OPPO Reno2 series features fast and safe VOOC Flash Charge 3.0 technology. This uses a new VFC algorithm, significantly shortening the final 10% of charging time by doubling the trickle charging speed. VOOC Flash Charge 3.0 combines with the Reno2 series' 4,000mAh (Typ) battery to provide users with a much longer-lasting battery.
Availability
The OPPO Reno2 in Ocean Blue with 8GB RAM and 256GB ROM will be available for sale on the 18th of November 2019 @ N179,000 only.
The OPPO Reno2 F in Lake Green and Sky White with 8GB RAM and 128GB ROM will be available for sale on the 18th of November 2019 @ N129,000 only.
* Both devices come with the standard 2-year warranty policy.
*Special OPPO Care promo available to those who buy the Reno2 or Reno2F between the 18th and 20th of November 2019. They will get an extra free half-year warranty extension and half year screen insurance.
Glo Simplifies Customers' Access to Company's Information
Globacom has demystified what used to be a cumbersome task of getting company's information from its website, a situation that had in the past, frustrated several customers from getting relevant information from company's website.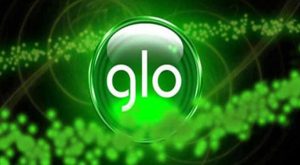 It is now easy for companies and organizations to give their stakeholders free access to their websites through a service called Sponsored Data on the Globacom network.
Through the service, customers and other members of the public will be able to browse the website of the sponsoring company even when the members of public have no active data subscription.
Explaining the service, Globacom said companies would be able to buy data buckets and subsequently allow their existing and prospective customers or any other member of the public to access their websites, apps and other data services without having to expend their own data. The cost of access by the end-user is borne by the sponsoring companies.
Globacom in a statement disclosed that Sponsored Data service is a more targeted and effective method of inducing trial of the sponsoring company's digital products as well as free trial and free sampling of its content.
The telecom operator said the service would give better return on investment (ROI) to the sponsoring companies, adding that it will facilitate over 70 per cent increase in customer engagement and foster incremental revenue through the engagement of new customers. The company said this service would be particularly beneficial to betting companies, IT and Technology companies, manufacturing concerns, banks, schools and others.
Globacom said staff of the sponsoring companies who are on the Glo network could also benefit from the sponsored data plans.
According to Globacom, there are various options for companies and organisations wishing to use the sponsored service as they are free to choose from sponsored data buckets ranging from 200GB to 50TB, according to their needs.
Globacom said "the plans are already available on the network and are valid for renewable 30 days."
Globacom said it would continue to come out with solutions that would boost customer's experience, especially at the period of CoVID-19 that has increased online activities of organisations, since most customers and staff of organisations have shifted to online activities in order to align with the new normal, brought about by COVID-19 pandemic that has negatively impacted on businesses.
Samsung Galaxy S20 FE: Inspired by Fans for the Fans
Samsung Electronics Co., Ltd. has revealed the Galaxy S20 Fan Edition (FE), the newest member of the Galaxy S20 series. Galaxy S20 FE is a premium flagship smartphone that includes innovations Galaxy fans told us they love most, and it is also made available at an accessible price point.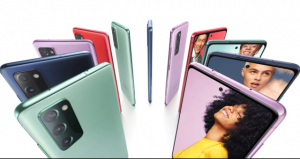 COVID-19 disrupted the world as we knew it and technology is now playing a more crucial role in our lives and that is why we created Galaxy S20 FE; to deliver flagship experiences to more consumers.
Samsung took select features of the Galaxy S20 series, such as the super smooth scrolling display, an AI-powered camera, advanced chipset, hyper-fast connectivity, all day battery, expandable storage, with a streamlined premium design, in order to create the all-new Galaxy S20 FE.
"The S20 FE is an extension of the Galaxy S20 family and is the start of a new way to bring meaningful innovation to even more people to let them do the things they love with the best of Galaxy." Says Mr. Caden Yu, the Managing Director, Samsung Electronics West Africa
All you want, to do what you love
Express the best of yourself when out on a day trip or at night catching fun with a pop of color that reflects your personal style, attitude and personality. The S20 FE comes in variant colors of Cloud Red, Cloud Lavender, Cloud Mint and Cloud Navy.
With the S20 FE, the fun never stops. The pro grade camera and 30X Space zoom help you capture memorable moments whether near or far at day time.
Plus, the night mode multi-frame and powerful performance gets you through the fun nights and the 4500mAH battery keeps you on all day with little in between time to recharge using the 15W fast charging.
And since life can be unpredictable, the Galaxy S20 FE is water and dust resistant; IP68 rated. Better yet, when accidents happens, one can rest easy knowing the 24 months warranty and Screen repair offer that comes with Pre order has got your back.
Pre order
The S20 FE is available for pre order from the 9th of October with a Wireless Bluetooth earphones, Clear Standing cover and Screen repair offer. You also get a 4 month Free Subscription on YouTube premium. Trade In Discount Offer also available from Pre order. Trade in your old phones and enjoy discount on the S20 FE
Launch
The S20 FE would be officially available in the market from the 23rd of October. Visit any of our Samsung Experience Store nationwide for an amazing and pleasurable experience.
Device Specifications
With its variants of colors, S20 FE comes with a 6GB RAM/128GB ROM, a long lasting battery of 4500mAh with 15W fast charging, a 32MP selfie camera and a 120Hz Super-Amoled display.
MTN Revv Programme: Experts Train SMEs on Customer Experience and Data Analytics
Experts at the latest edition of the Revv Programme masterclass have trained SME owners how to improve customer experience and maximise data analytics to scale their business growth.
The virtual conference themed: "Redefining customer experience through effective customer relationship management and data analytics" which was held on Wednesday, September 23, 2020.
Panelists at the conference included the Olubayo Adekanmbi, Chief Transformation Officer, MTN Nigeria,  Ugonwa Nwoye, Chief Customer Relations Officer, MTN Nigeria, Adenike Ogunlesi, founder and Chief Responsibility Officer, Ruff N' Tumble,  Chairman, Fasmi CRO Group, Prof. Ndubuisi Ekekwe and Principal consultant, Niche Customer Experience Consulting Firm, Debbie Akwara.
Olubayo Adekanmbi, who is an astute business leader and recognised data scientist, shared insights on the customer mindset in a post-COVID economy.
According to him, "Even though we are in a new normal, we are still dealing with a person who has the capacity to adjust to every environment.
"As SMEs we have to observe the environment, learn from it and take actions accordingly".
Ugonwa Nwoye brings over 25 years of management experience across industries including Oil and Gas.
She advised the participating SMEs to pay attention to diverse customer channels as they arise.
"You need to meet the customers where they are. To achieve this, a good customer database is essential. You need to know the kind of channels your customer wants to be reached."
While sharing her experience as an entrepreneur of over three decades, Adenike Ogunlesi emphasized that customers want to feel good where they spend their money.
"The most important thing is that regardless of the technological tools you deploy today, it is all about the experiential economy which is the way you make people feel."
While thanking MTN for the Revv initiative she noted, "This sort of platform allows SMEs to learn much quicker than the opportunity we got thirty years ago, well done to MTN".
The Revv Programme was launched in August by MTN Nigeria as an initiative to train over 10,000 SMEs by adopting a four-pronged approach that includes masterclass sessions, support with productivity tools, access to market and advisory initiatives.
The programme seeks to help SMEs relearn, readjust, and retool their businesses in a post-COVID economy.
Since inception, over 5,000 entrepreneurs have attended the Revv masterclasses with more than thirty business leaders and industry experts across different sectors facilitating the sessions.
Participants at the masterclasses have been enjoined to take full advantage of the programme for a chance to join Y'ello 200, an accelerator programme by MTN Nigeria where select small business owners will access a broad range of technology and productivity support tools in addition to expert advisory.