PayPal Pulls Out of Facebook's Libra
PayPal Holdings has withdrawn its support for Facebook's future cryptocurrency Libra, according to a spokesperson for the payments provider.
"PayPal has made the decision to forego further participation in the Libra Association at this time and to continue to focus on advancing our existing mission and business priorities as we arrive to democratize access to financial services to underserved populations," spokesperson Amanda Miller said via email. "We remain supportive of Libra's aspirations and look forward to continued dialogue on ways to work together in the future."
"Facebook has been a longstanding and valued strategic partner to PayPal, and we will continue to partner with and support Facebook in various capacities," she said.
"Building a modern, low friction, high-security payment network that can empower billions of financially underserved people is a journey, not a destination," Dante Disparte, head of policy and communications at the Libra Association, via email. "This journey to build a generational payment network like the Libra project is not an easy path.
"We recognize that change is hard, and that each organization that started this journey will have to make its own assessment of risks and rewards being committed to seeing the change that Libra promises," Disparte continued.
The statement went on to say they look forward to the first Libra Council meeting in 10 days and sharing updates, including from the 1,500 entities that are participating.
Other backers of the cryptocurrency such as Visa and Mastercard are also allegedly reconsidering their support for Libra after increased regulatory scrutiny from both the U.S. and Europe, according to a previous report by The Wall Street Journal, which originally broke today's news regarding PayPal.
Confusion over Whereabouts N20 Trillion Raked in as Stamp Duty
Uba Sani, chairman, Senate Committee on Banking, Insurance and Other Financial Institutions, has said that the over raked in as stamp duty is not with the Central Bank of Nigeria (CBN) as at December 2019.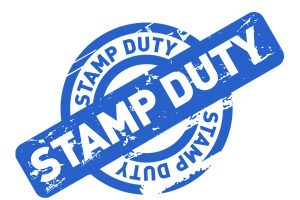 Sani, said only about N41 billion had been deposited by banks into the Stamp Duty Collection Account.
"With all things considered, my committee believes that the sum remitted by banks to the Stamp Duty Collection Account with the CBN, from inception in January 2016, would well be around N41 billion as of October 2019," he said.
The senator explained that his committee was investigating the matter and cautioned against inflammatory and potentially damaging comments on it.
He also said his committee had received petitions on the allegation against the CBN and had, in the past six months, been meticulously investigating the matter.
Sani added that what the committee had uncovered so far was not what some petitioners wanted Nigerians to believe.
He urged members of the public, especially critical stakeholders, not to be in a hurry to conclude that the CBN has actually erred.
The senator, who represents Kaduna Central in the National Assembly, said since he and other members of the committee were sworn in, the issue of alleged non-remittance of Stamp Duty by the CBN had been on the front burner and receiving appropriate attention at the committee level.
He explained that beyond the several depositions by the CBN, the committee had obtained records of other agencies of the Federal Government investigating or familiar with the matter.
Sani said: "It is much more complicated than what most Nigerians know. However, what I can say for now is that from what we have been able to sieve out from documents available to us as well as the depositions we have taken, it is clear that so many forces are confusing Nigerians on this issue.
"With the evidence contained in the plethora of documents the CBN has supplied to my committee, it can easily be deduced that the total Stamp Duty unremitted cannot be over N20 trillion, as being alleged.
"For one, from records available to us, the total deposit in the Deposit Money Banks (DMBs) in Nigeria as of 2016 was only about N18 trillion. So, how then can Stamp Duties alone be N21 trillion, as being claimed by some petitioners?" Sani queried.
The senator noted that from records available to his committee, Stamp Duty collection started in January 2016 when the CBN issued a circular directing Deposit Money Banks (DMBs) to commence imposition of stamp Duty collection and that from the records the CBN and other agencies of the Federal Government have supplied to the Senate Committee, it was glaring that the total number of transactions, including transactions excluded from stamp duty charge, from 2016 to November 2017 is about N518,043,467.
"If you do the simple arithmetic, the stamp duty on these transactions would have amounted to about N25.902 billion. Don't also forget that Savings Accounts are exempted from payment of stamp duty by law, and they account for about 75 per cent of all bank accounts.
"With all things considered, my committee believes that the sum remitted by banks to the Stamp Duty Collection Account with the CBN from inception in January 2016 would well be around N41 billion as of October 2019. "But like I said, investigations are still ongoing. Rest assured that our conclusive findings would be made available to the public. Nigerians deserve to know the whole truth," Sani said.
Automated Deposit Use to Surge in Global ATM Deployment by 2024
More than half of the world's ATMs will offer automated deposit terminals by 2024 as banks invest more in self-service and provide additional options for customers to make efficient, real-time deposits, according to research from London-based RBR.
The report found that the number of terminals will rise 14% to 1.6 million, and ADTs will comprise 52% of the total. The largest deployment will be in the U.S., where about 40,000 ADTs are expected to be deployed.
Brazil and India will also see a surge in deployment amid an increased focus on financial inclusion, with about 34,000 deployments in each country.
"Although the technology has been available for decades, the number of deposit ATMs installed worldwide continues to demonstrate healthy growth," according to Sam Blackwell, who led the research in the report.
"Banks are now expected to pivot further towards recycling as the radio of withdrawals to deposits narrows and CIT grows, presenting increased opportunities for cost savings."
More banks are employing cash-recycling technology, which in the past was perceived as too expensive or complex.
Markets Attempt to Find Surer Footing amid Coronavirus Concerns
By Han Tan, Market Analyst at FXTM,
Asian currencies and equities are advancing amid subdued trading volumes on the eve of the Lunar New Year, despite news that the death toll from the coronavirus' spread has climbed to 25 with new cases being reported in more countries, such as Vietnam and Singapore. Market participants are taking heart from China's efforts to lock down the epicenter of the outbreak by imposing travel curbs on seven cities and the World Health Organization who held back from labelling the situation as a global health emergency.
With several Asian markets seeing a holiday-shortened trading week ahead, investors will be hoping that the outbreak doesn't worsen over the coming days. Still, regional markets could see an outsized reaction when trading resumes should pent-up concerns be unleashed if the virus' spread worsens drastically over the near-term.
However, any such reaction may eventually prove transitory, as long as the still-fragile expectations for a stabilising global economy in 2020 aren't shattered. Once investors' fears dissipate, that could allow investors to focus on the more positive, recent news such as encouraging US corporate earnings and macroeconomic data.
Gold, Yen offer muted reaction to coronavirus concerns
In a rather subdued response to the spread of the coronavirus, Gold and the Japanese Yen have seen limited moves over recent days. Bullion prices have refused to stray too far from the mid-$1500 range, while USDJPY appears content trading in the 109 to 110 range.
While not wanting to get too far ahead, fears over a potential pandemic are still supporting risk aversion. As the situation stabilises, investors may gradually eschew safe haven assets in favour of riskier assets in the markets, which should prompt eventual softness in Gold and JPY.
Oil prices set to extend weekly losing streak
Unlike Gold and JPY, Oil traders are more nervous and have reacted more negatively to the viral outbreak. Brent crude dipped briefly below the $62/bbl handle before recovering slightly, but remains on course to mark three consecutive weeks of declines, while winding back most of its gains from December.
Recent price action highlights the notion that demand-side uncertainties are in the driver's seat when dictating the overall mood in the Oil markets, with investors apparently more willing to brush aside supply-side risks, given recent geopolitical events involving Iran, Iraq, and Libya.
However, from a technical perspective, Brent futures are moving closer to oversold territory. Oil prices could see a rebound once the fears surrounding the coronavirus' spread begin retreating, allowing for global trade and travel conditions to stabilise. This should act as support for the world's demand for Oil.