PKI Will Authenticate Data from Nigeria-Omotoso
Bolanle Omotoso, country managing director/founder, Data Recovery Specialist Limited is is an experienced and highly skilled business technology consultant with specializations covering data availability, disaster recovery and prevention, digital forensic investigation services and consultancies, protection of information assets, and corporate fraud control.
Omotoso has led several turnkey ICT projects in Nigeria while heading the ICT department of his employers and as an entrepreneur.
He founded Data Recovery Specialist Limited in 2006 as the first professional data loss recovery company in Nigeria.
Omotoso spoke to peter ugwu on stakeholders' expectations on Public Key Infrastructure (PKI) scheme campaigned for by the National Information Technology Development Agency (NiTDA).
Data Recovery Specialist Limited
Data Recovery Specialist Limited was established in 2006. What we have been doing centers on information security consultancy.
We are the West African foremost data recovery and computer forensic service company with accreditation to exclusively operate and carry on professional services as part of the Globally Networked Business offices of the world renowned, World-Best Repair & Service Company; Myung Information Technologies Company Limited, Korea.
I will make bold to say that with our state-of-the-art recovery laboratory in Lagos and the latest advanced recovery techniques, experienced technicians and the reliability clients would expect from a world class leader in recovery technology, we are the best in the industry.
We have been doing that through extensive research and development program; maintaining leading-edge expertise in all areas of recovery and computer forensics.
Developed Solutions
Data Recovery Specialist is internationally affiliated with other world renowned data recovery companies in USA, UK, India, South Africa & Russia.
We have live access to engineers in Korea every day, along with high-speed secured data communications link deployed for USA & European technical backup.
This allows us to tap into international resources and expertise 24 hours a day to effectively handle any data recovery, no matter the size or complexity.
Today, people talk about public key infrastructure (PKI), although it has been developed in Nigeria, but in our little way, we have been developing on that, helping companies achieve secured transaction processes.
PKI Concept and National Agenda
First of all, it is important that stakeholders support the National Information Technology Development Agency (NITDA), in the effort to have a national PKI blueprint.
When operational, PKI will register Nigeria's presence in the comity of digital economies, drawing attention to Nigeria's readiness to tackle security threats associated with cyberspace. Everything is digitally done now.
So, as a country, if you fail to do your homework to secure your space, the international community will blacklist you from performing certain transactions that incorporate cyberspace.
But when the PKI is operational, nobody will make gag of Nigeria again. It will seal the mouth of critics, because most companies at the international arena actually view their Nigeria counterparts' processes as porous to attack and compromise.
PKI Implementation Channels
Anybody that does transaction, especially with international partners or a third party, needs PKI to move forward, achieve maximum authentication and security.
Whether you are in financial, telecom, oil and gas, shipping among other sectors, you need PKI.
The present Nigerian society is such that everything is going online; not just online, but on mobile, because the internet penetration is growing; the mobile money is there, cashless economy policy and host of other developmental agenda driven by information communications Technology (ICT).
All these things pass through certain levels of authentication. The reason sometimes somebody would want to send money to another person and it get diverted is because initially there was no authentication.
National Security Using PKI
National security management is all about identity management. It starts with being assured that the person you are dealing with at the other end is the right person.
For an instance, while leaving your home in the morning, right there at the gate you informed your younger brother that someone is coming to pick up a particular item. Probably, someone was eavesdropping and approaches your brother later requesting for the item.
If there were no concrete mode of identifying the real person, your brother is likely to make mistake of giving out the item to the wrong person.
So, what PKI does is to confirm or authenticate people or parties involved in a transaction; it will curtail certain outrageous claims and legal tussles that ensue, especially after financial transactions.
Data security is paramount in whatever process we found ourselves, PKI will also help in ensuring confidentiality of data or information.
Meanwhile, none of the parties will feel surcharged, because the process would have been done in a transparent manner.
If parties agreed on one percent I can turn around tomorrow to say that was never our agreement, but because right from the initiation of the transaction everything was protected, there would be nothing to hold unto, unless for people with dubious minds.
Outsourcing of National Data Capturing Projects to Foreign Companies
Frankly speaking, when you want to improve on any project you have embarked upon, one of the things you cannot avoid is talking to people who have the expertise, those who have done such thing in the past and can tell of their experiences.
The essence is for you to learn from them-the pains and gains.
Through that knowledge you can then perfect your system.
When you asked outsourcing national data capturing processes to foreign companies, maybe you were referring to the National Identity Management Commission (NIMC) project outsourced to MasterCard, whether we like it or not, we need to learn from others. Also, the people (Nigerians) working at the NIMC are professionals.
Those things you believe they have outsourced are based on the fact that they want the staff to learn from MasterCard. Not just that the company's tools to carry out the project are based in Nigeria.
The systems they are using are made in Nigeria. That goes to show we believe in ourselves and products.
Even software, what you do not have, get it from whoever has it.
The lesson is for us now to focus our strengths on the developmental agenda that would grow innovations in the industry.
Today, we have an incubation centre for software developers; in the recent past there was nothing like that.
The country is on the right path to information development just that we need to speed up the process to meet with others. We have to learn how to develop our own.
Securing Nigeria
To secure Nigeria by way of making people become security conscious is very simple. If we take mobilization and advocacy attached to the HIV/AIDS scourge, one will discover that although it does not kill easily yet government at international and local fora harped on it.
Several NGOs came up as a result of the need to create HIV/AIDS awareness. Today, we have National Action Committee on AIDS and States have equivalent bodies, why not replicate that gesture in the issue of security consciousness.
We have to make such noise to enlighten people on security tips.
Some sectors are trying, but we need a national course on that. Banks are trying; they issue you with a Personal Information Number (PIN) code and warn you not to disclose it to another person.
There are nasty mistakes people make that can be corrected by way of security tips.
There is no message you get from banks without attached warning that you should not make available your PIN or password available to anybody.
Exiting Challenges
As we speak today, a lot of companies are rejecting data coming from Nigeria, just because they do not trust us.
The reason is not far-fetched; some of the data or mail that emanate from Nigeria are transferred in an unencrypted format and it gives the foreign partners concern.
Transferring information to that partner in an unencrypted format may reveal the data or information to the third party.
Those foreign companies are cautious about how their data are shared or circulated and would not permit any process that will compromise them.
Opening the channel to 'unauthorized' or 'unwarranted' party can lead to financial loss. Nigeria currently loses money to international organizations.
Why? During computer transactions you have to adopt solutions made abroad, even when such can be developed in Nigeria, which points to the none-existence of authorities that will regulate that in our country.
Solutions
What can be done is what NITDA is doing now, by coming up with a blueprint. I have gone through the document and it is a well elucidated document that makes bare how PKI operates.
The essential part of the project implementation should be on proper sensitization of stakeholders comprising users, businesses, organizations and others that will benefit from PKI scheme.
The next thing is for NITDA to table the document before the National Assembly for proper legislation.
Once the NASS is convinced that the business class has accepted it, it will receive accelerated hearing, because this is tied to the success of majority of the nation's economic agenda, like the vision 20:2020.
NCC Arrests Man for Hacking into DSTV System
Nigeria Copyright Commission (NCC), has arrested one Mr Aliu Olalekan, for allegedly hacking into DSTV system and watching the channels free without subscription.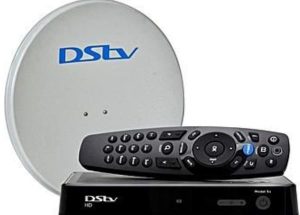 Mr Matthew Ojo, NCC Director in the Lagos Directorate Office said this while speaking with newsmen in Lagos, on Tuesday.
He said that the suspect used to watch DSTV channels free without subscription on his Android phone via an app which he downloaded on google play store.
"This suspect distributed the know-how to his telegram followers and on his blog with the aim of gaining more followers and viewership on his blog and makes more money through google ad-sense.
"The operation was based on surveillance which had earlier been carried out by the Multi-choice team and verified by a copyright inspector, " he said.
He added that the arrest was made in collaboration with a team of copyright inspectors led by the Head of Enforcement Department, Mr Charles Amudipe.
Others included; a team from Multichoice Nigeria led by Mr Umar Ibrahim and policemen from Lagos Command Headquarters, Ikeja.
Ojo said that the joint team conducted an anti-piracy operation at the premises of the culprit in Amukoko, Lagos.
According to him, the suspect was contacted on phone by a member of the operation team on the disguise of patronising him. "The suspect came out to meet the caller and in the process of discussion, he was apprehended.
"The suspect took the team to his resident. The squad paraded his one-room apartment and recovered his laptop and phones used in perpetrating the ungodly act. "He was arrested and brought to the copyright commission office for further investigation, " he said.
Ojo said that, on getting to the commission's office, the statement of the suspect was taken and the inventory of items seized from him taken. He said that investigation on the matter was still ongoing and if found guilty the suspect will be charged to court.
NCC, Digital Encode Support NITRA Innovative Tech Forum On Post-COVID-19 Strategies
The Nigerian Communications Commission (NCC), Nigeria's telecommunications regulator and Digital Encode, Cybersecurity and Compliance advisory company, have indicated interest to partner with the Nigeria Information Technology Reporters Association (NITRA), the national umbrella body of ICT reporters, as it organizes a forum that will x-ray the industry's future plans for ICT growth post pandemic era.
The event, slated to hold on October 15, 2020, will seek to discuss the needs for a fortified ICT sector after the COVID-19 era, and the level of preparedness of ICT stakeholders to embrace the challenge of being pivotal to the stability and growth of all other sectors.
A statement from NITRA National Secretariat in Lagos indicates that due to the pandemic and need to observe the COVID-19 protocol on social distancing, the event will be held via a Webinar.
This year's theme, "Multi-stakeholder Approach To National Recovery Post-Pandemic", is in line with the annual event's generic theme, 'NITRA Innovative Tech Forum', a contribution by NITRA to the development of Information and Communication Technologies (ICTs) innovations and policies in Nigeria.
Prof. Umar Danbatta, executive vice chairman, NCC is expected to deliver the keynote speech at the event and will throw more light on Federal Government's plans, programmes and policies on post-pandemic strategies using ICT.
Dr. Adewale Obadare and Dr. Seyi Akindeinde, founders of Digital Encode, while accepting to support the event expressed their readiness to offer their expertise in Cybersecurity for organisations to prepare against cyber- attacks with the new normal.
They will also highlight areas that are high risks that need fortification in terms of cybersecurity.
Speaking on the event, Mr. Chike Onwuegbuchi, national chairman, NITRA, noted that as the COVID-19 pandemic continues to leave its negative trails across the globe, economic reboot for countries will not only depend on how well they readapt to the new normal, but also more on their recovery plans.
According to him: "While the federal government has consistently expressed its willingness to set all policies in place to engender growth, and accelerated implementation of these policies, private sector firms have also shown great hunger for the task ahead in post-COVID-19 era.
However, the question that needs to be answered is whether all stakeholders are ready for the required task ahead."
The event will also offer participating companies opportunities to publicize some of their individual efforts at contributing to reacting a soft landing or lifeline for SMEs and other ancillary companies as the pandemic threatens their survival.
Digital Encode is a multi-award winning and leading consulting and integration firm that specializes in the design, management, and security of business-critical networks, telecommunications environments and other Information Technology (IT) infrastructures.
NCC Threatens Illegal Users of GSM Boosters with Arrest, Prosecution
Nigerian Communication Commission (NCC) has warned telecom consumers to desist from using illegal GSM boosters.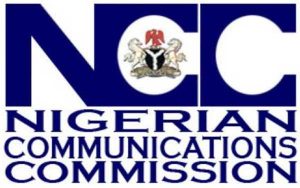 The commission also said that anyone caught using a GSM booster without obtaining approval of a duly licensed network operator will face arrest and prosecution.
GSM boosters are devices that transmit and receive telecommunications signals and can therefore interfere with other radio frequency equipment.
Ikechukwu Adinde, director, public affairs, NCC, said in a notice published on NCC website, that only licensed network operators are allowed to use GSM boosters.
The booster, also known as amplifier or repeater is made up of three main elements – exterior antenna, amplifier, and interior antenna.
They form a wireless system to boost cellular reception
"Members of the public should note that, willful interference with any wireless telegraphy is an offence under Section 16 of the Telegraphy Act, 2004,"it said
The agency said it will not condone any flagrant breach of this law.
It has also enforced measures to prosecute offenders.
Accordingly, monitoring mechanisms have been put in place and anyone caught using a GSM booster without obtaining approval of a duly licensed network operator will face arrest and prosecution.
"Any member of the public with useful information regarding the illegal use of GSM Boosters should contact the Commission on 09-4617000/7351 or send an email to [email protected]," the notice said.
"Individuals desirous of using GSM Boosters should note that they can only do so in conjunction with licensed network operators," it added.