Profit tops Banks' Consideration for Card Schemes
The preference of certain card scheme over the other by Nigerian banks is driven by profit consideration rather than the value customers would get from such card, Nigeria CommunicationsWeek can now revealed.
Card schemes are electronic payment card brands which banks issue to their customers for use in cash withdrawals at automated teller machine (ATM) as well as for payment at point of sale terminals (PoS).
There are three major cards schemes banks in the country issue; they include Verve, MasterCard and Visa.
Nigeria CommunicationsWeek investigations revealed that some banks pitched tents with one particular card scheme against others in contravention of Central Bank of Nigeria's (CBN) directive that bank customers be allowed to choose the card of their choice since all the card schemes operating in the country have been upgraded to EMV standard.
It was however gathered that at the point of applying for a new ATM card or renewal, banks customers are not given opportunity to make choice of preferred card rather they are given a particular card scheme that the bank has pitched tent with.
For instance, if a customer is applying for card in a particular bank, he is presented with Verve even his needs is Mastercard or Visa because the bank has a tie up with the scheme.
Also banks have made it a practice to advertise their preferred card scheme more often to the detriment of other brands it issues.
In the electronic payment card system, card schemes produce cards for the issuing bank through the scheme switching companies.
Tunde Ogungbade, managing director, Global Accelerex an electronic payment value-added operator, said that apart from profitability, banks also consider cards schemes that have global outlook.
"I will go for a card that I can use outside the shores of the country in choosing a card scheme", he added.
The greater percentage of cards issued by banks is for domestic use but Interswitch owners of Verve the local brand has entered into partnership with foreign brands for the card to be accepted in some countries.
Ogungbade noted that global brands such as Visa and Mastercard have the economic power to invest and grow their brands locally in the country.
He added that the focus on Nigeria by these foreign brands is based on the recent report by Goldmine that gross domestic product (GDP) of Nigeria will be the highest by 2016.
It was also gathered that the number of cards issued by banks between January and June this year, foreign brands accounts for 70 percent.
Banks Begin to Seize Debtors' Funds in Other Banks
Tough times lie ahead for serial bank debtors as there is no a hiding place for them as banks begin to debit their various accounts to settle their debts.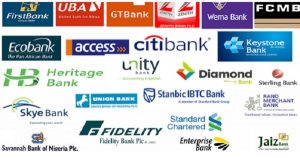 Businessamlive.com reported that Central Bank of Nigeria (CBN) had put in place the global standing instruction which allows them to recover outstanding debts of debtors from other banks.
The rule came into effect on August 1, 2020.
A cross section of Nigerians who spoke on the matter said such a policy was long overdue as the financial industry had suffered abuse from businessmen and customers.
They said the new policy would bring out credible and bad people who deprive banks of their money by refusing to pay back credit extended to them.
Peter Esele, a former president, Trade Union Congress (TUC), said the guideline was long overdue but added that it was better late than never.
He said, "The financial system has been abused and it is baffling that one man would be owing six banks in the same country; it can't happen anywhere else.
"What the CBN is doing now is that it is sanitising the industry and we now actually know who are the real businessmen and the real big men.
"Some men are wealthy from running banks down because a lot of the big men are running banks down."
He said the CBN and the banks should start giving credit score.
Post-COVID-19 Economy: UBA Facilitates $1.5Bn Financing for NNPC, NPDC
United Bank for Africa Plc (UBA), the leading pan-African financial services group, has acted as the lead arranger of a consortium of Nigerian commercial and international banks in a $1.5 billion Pre-Export Finance Facility for the Nigerian National Petroleum Corporation (NNPC) and its upstream subsidiary, the Nigerian Petroleum Development Company (NPDC).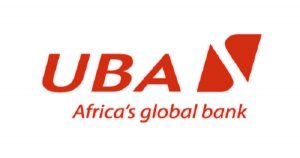 UBA is providing $200 million (Naira equivalent) to support investment growth and liquidity requirements.  The facility will provide much needed capital for investment in NNPC's production capacity, which is of strategic importance to the Nigerian economy and the country's leading source of foreign exchange earnings.
UBA's position as Lead Arranger recognises the Group's strength in structuring and deploying financing to the oil and gas sector, and the depth and liquidity of the Group's balance sheet.
The $1.5 billion facility is structured in two tranches.  The first tranche of $1 billion, to be repaid over a period of five years, will be provided in dollars, with UBA acting as the Facility Agent Bank.
The second tranche of $500 million, will be provided in local currency, over seven years, with UBA acting as Lead Bank, providing $200 million in Naira equivalent.
Both facilities will be repaid from an allocation of 30,000 barrels per day of NPDC's crude oil.
 UBA has a strong track record in the resources sector across Africa, having facilitated oil prepayment deals with the NNPC, including its 2013 $100 million participation in the PXF Funding Limited transaction, and a further $60 million in the 2015 Phoenix Export Funding Limited transaction. 
In Senegal, UBA was responsible for the EUR 240m revolving crude oil financing facility for the Société Africaine de Raffinage and in Congo Brazzaville co-funded the $250m crude oil prepayment facility for Orion Oil Limited.
Other participants in the NNPC deal include Standard Chartered Bank, Afrexim Bank, Union Bank and two oil trading companies, Vitol and Matrix.
Speaking on this most recent support for the Nigeria's petroleum industry, Tony O. Elumelu, UBA Group chairman, stated 'This has been one of the most economically challenging years that Nigeria has witnessed.  With the sharp drop in the price of oil and the ensuing hardship that followed the onset of the Covid-19 pandemic, the private sector must come together and contribute meaningfully to the economy.  This facility is clear evidence of this – UBA is providing investment that will significantly improve Nigeria's production capacity and in doing so also demonstrating the strength, depth, and sophistication of our commercial banking capability.  I believe that together, working with governments, we can create more jobs and more wealth for people, not only in Nigeria, but across Africa'.
The United Bank for Africa is one of the largest employers in the financial sector on the African continent, with over 20,000 employees and serving over 20 million customers. 
UBA operates in 20 African countries and globally in the United Kingdom, the United States of America and France, providing retail, commercial and institutional banking services, leading financial inclusion and implementing cutting edge technology.
Wema Bank Introduces Collateral-free Loan for SMEs
Wema Bank said it has made available SME loan products that are collateral free to support businesses.
A statement from the bank explained that businesses in need of working capital finance could get up to N10 million without collateral to meet their short-term business needs.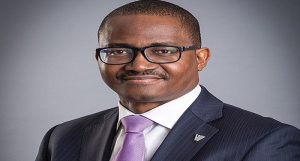 This facility is available for business owners who are in segments such as trade /general commerce, schools, pharmacies, hospitals, clinics and diagnostic centres.
"Also, in the bank's quest to enhance reach and accessibility of these facilities, it has made it available to both new and existing customers of the Bank (including those doing business with their personal names)," it added.
According to the bank, the initiative was to mitigate the impact of the coronavirus pandemic on businesses affected by the virus.
"The bank is offering up to N5 million without collateral and up to 12 months repayment period to businesses that are doing trading or general commerce while school owners can get up to N10 million without collateral with also 12 months repayment period.
"Health sector businesses like pharmacies, hospitals, clinics and diagnostic centres can also get up to N5million without collateral with up to 12 months repayment period to meet working capital needs. In an earlier communication, the bank had stressed how critical it is to support players in the health sector, especially with the realities of the time.
"For us, we will continue to put the health of Nigerians and the safety of our communities first," said Mr Ademola Adebise, the MD/CEO Wema Bank.
He added: "It is our joy to see players in the health sector grow during this difficult time and we encourage them to take advantage of all our support programmes to keep their businesses afloat.
"We have been very thoughtful in how we have approached this, and we will continue to be. Our goal is to provide all the support we can at this time coming from the knowledge that the fight against the pandemic is a collective one, and we all must play our roles," Adebise added.