UBA Commissions SOC to Enhance e-Banking Security
United Bank for Africa (UBA) Plc, Pan African financial services powerhouse, has taken a major step to secure all electronic banking transactions in the bank and protect its customers against cyber crimes and other forms of e-banking threats.
To this end the bank has commissioned a state-of-the-art Security Operations Centre (SOC) & Forensic Lab that provides all round security monitoring for all electronic banking transactions; the first of its kind for a bank in Nigeria and sub-Saharan Africa.
The SOC empowers the bank to securely deliver electronic banking services to its esteemed customers, effectively manage all form of information security threats and provide a robust protection to its systems, network and electronic banking channels.
Ibedu Onyebuchi, deputy director, Banking Supervision, Central Bank of Nigeria (CBN) at the commissioning commended UBA for the initiative and stated that the centre is an important milestone in the industry that must be emulated by other banks because of the global threats to electronic banking.
Onyebuchi said that "UBA has taken a bold step in securing its customers, knowing that banking cannot be practiced without adequate control and sound risk management systems"
Phillips Oduoza, group managing director/CEO, UBA Plc, said the bank being a leading bank in the deployment of electronic banking channels, made a deliberate decision to invest in a robust information security infrastructure, processes and skilled personnel as an effective way to manage information security threats.
Oduoza maintained that any serious banking institution that wants to succeed in this digital age cannot afford to ignore information security as any major compromise of bank's system and network has potentials for colossal damage.
"We partnered with top Information Security Organization that worked with the bank to upgrade our information security infrastructure in Nigeria and 18 African countries where we have presence. The drive towards cashless economy and migration of customers from banking halls to channels, demands that we put in place systems and processes that would protect our customers and the bank hence the establishment of this centre", he stated.
Sam Okenye, group head, IT Risk Management, emphasized that the deployment of fraud detection solution in the SOC and the twenty four hours, seven days a week monitoring would help guard against fraud and also protect customers against e-channel fraud.
Okenye further revealed that the bank is already reaping the benefit of the investment going by the number of blocked cyber attacks, Phishing sites, shutdown, blocked attempted card fraud and the protection against systems/network intrusion.
"With our current Security Infrastructure, we can know what is happening in our systems and network real-time. We can detect the sources of blocked attacks and also timely uncover any weakness in our network and systems for appropriate response," he stated.
UBA has presence in 19 African countries, New York, London and Paris.
Headquartered in Lagos, Nigeria, the Group provides universal banking services to diverse customer groups across Africa
Reps to Grill Banks, Others over $30Bn Forex Racketeering
House of Representatives has summoned 24 banks and 14 oil companies over an alleged forex racketeering leading to an annual loss of over $30bn as revenue.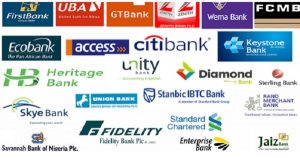 The Joint House of Representatives Committee on Finance; and Banking and Currency will today begin an investigative hearing.
Those appearing before the committee are to explain their roles in the alleged over $30bn revenue leakages arising from oil revenue interest payment on account of foreign currency dominated contracts by companies in engineering, procurement, construction, installation and marine transportations.
According to the committee, which is jointly chaired by James Faleke (Finance) and Victor Nwokolo (Banking and Currency), the investigative hearing would be conducted in accordance with COVID-19 protocols. The committee said the hearing would be conducted in phases, with the first phase lasting three weeks.
The banks summoned by the committee are Unity Bank, Stanbic IBTC, United Bank of Africa, Polaris Bank, First City Monument Bank, Fidelity Bank, Keystone Bank, FBN Merchant Bank, Access Bank, Bank of Industry, Jaiz Bank, Coronation Merchant Bank, SunTrust Bank, Union Bank, CitiBank, Guaranty Trust Bank, Ecobank, First Bank of Nigeria, FSDH Merchant, Sterling Bank, Zenith Bank, Wema Bank, Standard Chartered Bank and Heritage Bank.
The oil firm are Nigeria Agip Exploration, Nigeria Agip Oil Company, PAN Ocean Oil Nigeria Limited, Shell Nigeria Exploration & Producing Company Limited, Esso Exploration & Producing Nigeria Limited, Mobil Producing Nigeria Limited, Statoil Company Limited, and Shell Petroleum Development Company.
Others are Star Deep Water Petroleum Nigeria Limited, Total E&P Nigeria Limited, Total Upstream  Nigeria Limited, Sterling  Oil Exploration  Energy Limited, Addax Petroleum  Development Company Limited, and Addax  Exploration Limited.
The House had on March 5, 2020, resolved to investigate the Central Bank of Nigeria and the Federal Inland Revenue Service over alleged racketeering in the allocation of foreign exchange to companies.
The House, which said the leakages were causing the Federal Government to lose revenue worth over $30bn, had also resolved to probe commercial banks, forex dealers, importers and beneficiary companies.
Fidelity Bank Appoints Mustafa Chike-Obi Chairman
Mustafa Chike-Obi has been appointed as the chairman of Fidelity Bank Plc, following the retirement of Ernest Ebi who has completed his tenure in line with the bank's internal governance policy.
In a statement, the bank also announced that Seni Adetu, an independent non-executive director, has completed his tenure too.
Ebi, who was appointed chairman of the bank in 2016, recently celebrated his 70th birthday.
His successor, Chike-Obi, is currently the executive vice-chairman at Alpha African Advisory.
Chike-Obi was also the first chief executive officer of the Asset Management Corporation of Nigeria (AMCON), an institution established to resolve the problem of non-performing loan assets of Nigerian banks after the 2008 global financial crisis.
"He has over 40 years of experience in investment banking and the financial services sector, working with reputable global investment banking and asset management firms," the bank said, referring to Chike-Obi.
"He provides overall leadership at Alpha African Advisory and has direct oversight over the capital raising division."
Commenting on the bank's status during his exit, Ebi said: "I feel that the management team has consolidated on our plans to become one of the fastest-growing banks in the country strongly rooted in technology only comparable with the best in the world.
"I am confident that my successor will continue on that path to take the bank to its next stage of growth and advancement. I wish my successor, the management team, and the entire staff of Fidelity Bank the very best for continued success."
Nnamdi Okonkwo, Fidelity Bank's CEO, also commended the contributions of the outgoing board members, saying the bank has benefited immensely from their experiences and looked forward to continuing the bank's upward growth trajectory with the incoming chairman-designate.
The bank said Ebi will continue in the role until the incoming chairman steps in.
Chike-Obi holds a bachelor's degree in mathematics from the University of Lagos (first class honors) and an MBA from Stanford University Graduate School of Business.
CBN Debits Banks N1.977.7trn to Tightens Liquidity
Central Bank of Nigeria (CBN) has debited close to N2 trillion from several banks in the last quarter in line with its Cash Reserve Ratio (CRR) compliance requirement, and this has left many banks cash-strapped and unable to pursue various profitable ventures.
Many banks in the country, now have billions of their customers' debits sterilised for the sake of CRR compliance.
The cash reserve requirement is the minimum amount banks are expected to leave retained with the Central Bank of Nigeria from customer deposits.
In January, the CRR was increased by five per cent to 27.5 per cent by the CBN Monetary Policy Committee (MPC) who explained that the decision was intended to address monetary-induced inflation whilst retaining the benefits from the CBN's LDR policy.
Recall that in January 2020, the Monetary Policy Committee (MPC) of the Central Bank of Nigeria (CBN) raised the Cash Reserve Ratio by five per cent to 27.5 per cent.
The move shocked bankers who had expected the CBN to taper down on its tight monetary policies considering the economic headwinds. This was very well before the COVID-19 virus exploded worldwide.
In April, the apex bank debited 29 banks the sum of N1, 469,179,201,591.39 trillion with Zenith Bank accounting for N355.9 billion, UBA: N204.7 billion; First Bank: N206.1 billion and Stanbic IBTC: N143.9 billion of the total fine.
The CBN followed this up in June again, debiting 26 banks to the tune of N459.7bn for failure to meet their CRR obligations.
Among the banks that were most affected are United Bank for Africa Plc (N82.3 billion), First Bank of Nigeria Ltd (N59.3), Zenith Bank Plc (N50 billion), First City Monument Bank (FCMB) Limited (N45 billion), and Guaranty Trust Bank Plc (N40 billion).
In its latest sanction, 14 banks were debited to the tune of N118bn, the lowest in three months. Sadly, this move, in addition to similar policies by the CBN, has left many banks cash-strapped and unable to pursue various profitable ventures.
According to data sourced from the CBN's official website, Stanbic IBTC Bank Plc and Guaranty Trust Bank got the highest debits of N15bn apiece, while Union Bank of Nigeria Plc was debited N12.5bn, and FBN was debited N12.4bn.
Fidelity Bank Plc, Citibank, FCMB were debited NN11bn, N10.2bn, N10bn respectively. Meanwhile, among the five biggest banks, Access Bank got the least sanction with a debit of N3bn in July followed by Zenith Bank Plc's N7bn.