Property Insurance; Agents and Brokers to experience Boost in Building Coverage
Between now and 2013, experts have predicted that agents and brokers may experience an increasing clients demand for building insurance coverage. This projection is hinged on the fact that standard commercial property insurance policies typically do not cover many aspects of green properties, companies that want to reduce their carbon footprint usually face unique insurance requirements.
Whether a company has a green building or would like to take the necessary steps to renew their current business, agents and brokers should counsel their clients to purchase building insurance coverage. To determine the right level of insurance coverage for a property, the first step is to work with clients to place an appropriate value on their buildings. Agents and brokers should align themselves with an insurance company that both performs onsite engineering visits and offers insight on the valuation analysis to assist them with arriving at an accurate assessment for their clients.
Green features that are common with commercial property insurance policy vary from property to property. However the common ones among them are as follows. One of the commonest features in building insurance is the tendency for a recycling especially in a rebuilding process. For companies that want to reduce the amount of materials that end up in local landfills, it is expedient to look for a green policy endorsement that will pay the additional cost to recycle debris, up to the limit of liability, in the event of a covered loss. For example, during a company's construction project, the contractors may use five dumpsters to separate the various types of waste and send, say 80 percent of the materials back to recycling plants and manufacturers for reuse. The expense of the extra dumpsters, material sorting, and hauling to separate disposal sites may not be covered by a standard commercial property policy.
Another area is building codes. Securing appropriate building codes coverage as an endorsement to a standard property policy or as part of green insurance coverage will help reimburse companies for the costs incurred to rebuild the damaged portion of the covered property to any newly instituted standards. Without this endorsement, a client can be left paying out-of-pocket for new building code compliance that requires construction beyond the scope of the original property.
It is important to note that there could be business interruptions along the line. A few policies or endorsements allow the insured a longer restoration period to procure and/or install green materials. Some may also provide coverage to capture a company's full revenue stream from both primary operations to any alternative energy operation. Extra expense can be a very valuable coverage feature in helping to restore operations if income streams are more complex due to the greening of the business.
Under a standard property policy, some property insurance have been enlarged to provide for more appropriate coverage for some specialized kind of roofing, especially under the present dispensation where foreign roof types are finding ways into Nigeria.
It is vital that clients with certified buildings have policy endorsements in place to ensure coverage of the re commissioning and recertifying fees that are necessary to bring a building back up to its pre-loss green-certified status. This coverage also often includes mandatory fees necessary for raising the building to desired level. Agents and brokers can also link their clients to an insurer that offers coverage to rebuild to one certification level high.
This policy allows for re imbursement for such refreshing or greening products. For clients interested in refreshing their business after a loss, regardless of whether or not they proceed with the certification process, a green policy endorsement allows them to replace eligible real and personal property with green-certified products up to the percentage and limit shown in the policy. Standard commercial property insurance won't cover the use of green materials if those products are priced higher than non-green materials, thus forcing the client to pay out-of-pocket for the difference in price.
Some insurers consider underground piping and foundations part of the real property, but not all do. When clients also provide or receive alternative energy, those systems may utilize piping and other property underneath a client's building or grounds. Agents and brokers should advise their clients to secure a policy that not only provides coverage for foundations and underground property up to 1,000 feet from the covered location, but also allows the insured to capture any business income or interruption exposures from alternative energy sources.
To bridge the gap between builders' risks and completed property and present clients with a seamless green property insurance policy, agents and brokers should align themselves with insurance companies that are able to start building insurance coverage at the project's development stage and continue it through to active property management.
All of these green policy needs can be satisfied by working with an insurer that understands building and has the expertise to help agents and brokers educate clients about the benefits of going green. Working together, agents and brokers and insurers can reassure clients that as their green initiatives seek to protect the environment, their insurance coverage will protect their green assets.
NCC Threatens Illegal Users of GSM Boosters with Arrest, Prosecution
Nigerian Communication Commission (NCC) has warned telecom consumers to desist from using illegal GSM boosters.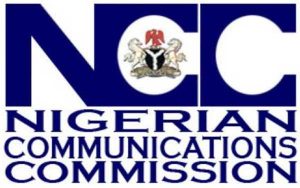 The commission also said that anyone caught using a GSM booster without obtaining approval of a duly licensed network operator will face arrest and prosecution.
GSM boosters are devices that transmit and receive telecommunications signals and can therefore interfere with other radio frequency equipment.
Ikechukwu Adinde, director, public affairs, NCC, said in a notice published on NCC website, that only licensed network operators are allowed to use GSM boosters.
The booster, also known as amplifier or repeater is made up of three main elements – exterior antenna, amplifier, and interior antenna.
They form a wireless system to boost cellular reception
"Members of the public should note that, willful interference with any wireless telegraphy is an offence under Section 16 of the Telegraphy Act, 2004,"it said
The agency said it will not condone any flagrant breach of this law.
It has also enforced measures to prosecute offenders.
Accordingly, monitoring mechanisms have been put in place and anyone caught using a GSM booster without obtaining approval of a duly licensed network operator will face arrest and prosecution.
"Any member of the public with useful information regarding the illegal use of GSM Boosters should contact the Commission on 09-4617000/7351 or send an email to [email protected]," the notice said.
"Individuals desirous of using GSM Boosters should note that they can only do so in conjunction with licensed network operators," it added.
Tizeti Selects Nokia to Provide LTE Fixed Wireless Access Solution for High-Speed internet Services in Nigeria
Tizeti announced that it selected Nokia's Fastmile Long Term Evolution (LTE) technology to enable usprovide superior internet services to over 1 Million subscribers in Port Harcourt, Edo and Ogun in Nigeria.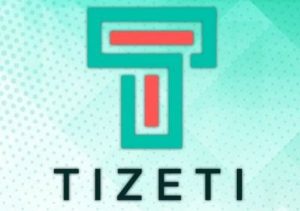 Tizeti will deploy Nokia's AirScale Base Station TDD-LTE and FastmileFixed Wireless Access (FWA) gatewaysto deliver premium internet and Virtual Private Network (VPN) services to Residential, Small and Medium Enterprises (SMEs).
The solution will also enable Tizeti'sto deliver a more robust, high-speedinternet service to subscribers and the flexibility to seamlessly evolve to 5G Fixed Wireless Access when needed.
Nokia's FWA solution enables Tizeti to fast-track broadband access and provide a best-in-class broadband experience to its subscribers.
Nokia'sAirScale Base Stations ensure high-quality connectivity and coverage and enablesTizeti to evolve the network in line with customer demand.
Nokia'sFastmilegateways connect wirelessly to the existing network to createa fastbroadband connection and enhanced Wi-Fi experience in the home.
The Nokia Network Services Platform will help Tizeti to simplify operations and quickly respond to changing market demands.
Kendall Ananyi, Tizeti, said:"We are committed to providing the best-in-class network experience to our subscribers. We are confident that Nokia's proven technology and expertise will help us differentiate our services based on quality. This a crucial project for us as it introduces LTE in our networks and allows us to bring new and innovative services to our subscribers."
Eniola Balogun, Nokia, said:"We are thrilled to work with Tizeti on the initiative to upgrade their network to bring the latest products and services to its subscribers. Nokia Fastmile will help Tizeti to cost-effectively enhance the customer experience.
The project will also enable them to delight their subscribers by providing more reliable data services.
On the other hand, Tizeti will benefit by adding new revenue streams."
Risk Assets Push Higher on Vaccine Hopes; Eyes on the Fed
By Hussein Sayed, Chief Market Strategist at FXTM,
After two consecutive weeks of back-to-back declines, global stocks kicked off Monday with solid gains amid a surge in M&A activity and positive signs towards vaccine developments. Currency markets were little changed ahead of a busy week of monetary policy announcements, while Oil and Gold ticked slightly higher.
The two big deals announced over the weekend were Softbank's plan to sell chipmaker ARM to Nvidia for more than $40 billion and Gilead Sciences to acquire Immunomedics for a price tag of $21 billion. Meanwhile, on the vaccine front, AstraZeneca resumed its phase-3 trial on Covid-19 after being suspended last week following a neurological illness developed in one participant, and Pfizer announced that its vaccine could be distributed before year-end if found safe and effective.
Central Banks will take centre stage this week with the Federal Reserve, Bank of England and Bank of Japan all due to announce policy decisions. Out of the three meetings, the Fed is likely to be the most watched following its historic shift towards average inflation targeting. The big question remains how will the FOMC put this policy into action?
From what we know now, the Fed is set up to keep interest rates near zero for a long time, possibly for several years. Given the new framework, any spike in inflation won't translate into immediate rate hikes as the Fed wants to compensate for the lost years when they have failed to hit the target. The dot plot will be the key guide for investors and traders alike. If inflation projections remain at 2% or below for the foreseeable future, this will solidify market expectations for a low rate environment for many years to come. That said, Jay Powell would still have to explain in more detail how the new framework will be translated into policy action.
In June's economic projections, the Fed anticipated unemployment would be at 9.3% by year-end, but, in August, unemployment was well below that forecast at 8.4%. Many other economic data surprised to the upside during the June – August period in a clear sign that most economists were overly pessimistic towards the strength of the recovery. However, there is still a considerable amount of uncertainty given the latest surge in Covid-19 cases worldwide and the US, especially as we get closer into the winter season. A second wave will undoubtedly put the recovery at risk in the final quarter of the year and it will be interesting to see the Fed's view on that issue.
As for the market selloff over the past two weeks, the Fed isn't likely to show any signs of concern. In fact, policymakers should be satisfied with the pullback as the risk of a bubble in several assets has been growing due to the Fed's extremely accommodative policies. Unless we see another 10 -15% drop, do not expect the Fed to intervene.