Understanding the Concept of Micro Insurance
The importance of micro insurance in bailing Nigerian out of its low insurance esteem cannot be over estimated. In recent times, the practice has been receiving tremendous support among operators. With the integration of insurance businesses in Africa, especially as the country makes in-road into African countries, experts have opined that the time to embrace micro insurance is now.
According to Dr. Mike Ikupolati, president of West Africa insurance Association, insurance over the world, has been found to be a major player in the socio-economic development of societies and more recently in strive towards poverty eradication in our societies. Insurance in West Africa cannot therefore be an exemption. Given its rightful place in this poverty alleviation crusade, Insurance can help tremendously in uprooting completely the causes and effects of poverty in our societies.
To provide protection against risks, the poor have in the past developed informal and non-insurance mechanisms such as diversifying income sources, building assets by saving money, stocking food and investing in housing and healthcare, strengthening social networks, participating in reciprocal borrowing and lending systems, welfare associations and other informal group-based insurance systems. Some of them are enrolling in formal insurance or pension schemes or other formal social security systems. It also involves managing money well by controlling consumption and maintaining access to multiple sources of credit selling assets, exchanging gifts, cash transfer, diversifying crops etc,.
In West Africa, people had tried "OSUSU" as a means of providing for unforeseen contingencies. Unfortunately these have proved inadequate and have instead retarded economic growth and social mobility. Many elderly people live in poverty due to limited access to pension plans and saving facilities. These are the specialties of micro-insurance products today. Since loan facilities are increasingly impossible to access by the poor, the micro-insurance principles take cognizance of the situation of the poor and hence created products and services that are at the reach of the poor.
With this privileged information at the back of our minds, let us attempt to have a better understanding of micro insurance.
Micro insurance is a financial arrangement to protect low-income people against specific perils in exchange for regular premium payments proportionate to the likelihood and cost of the risk involved (Craig Churchill, 2006). This definition Churchill adds does not refer to the size of the risk-carrier; some are small and even informal while others may be very large companies.
The scope of risk, the risk themselves are by no means 'micro' to the households that experience them.
The delivery channel can be done through variety of different channels including small community-based schemes, credit chains or other types of micro finance institutions, but also by enormous multinational insurance companies.
Micro insurance is synonymous to community-based financing arrangements (Peter et al, 2002), including community health funds, mutual health organization, rural health insurance, revolving drugs funds and community involvement in user-free management. Most community financing schemes have evolved in the context of severe economic constraints, political instability and lack of good governance. The common future within all is the active involvement of the community in revenue collection, pooling resource allocation and frequent service provision.
Insurance functions on the concept of risk pooling and likewise regardless of its small unit size and its activities at the level of single community, so does micro insurance. Micro insurance links multiple small units into layer structure, creating networks that enhance both insurance functions through broad risk pools and support structures for improved governance i.e. training data bank, research facilities, access to reinsurance, etc. This mechanism is concerned as an autonomous enterprise, independent of permanent external financial lifelines and its main objective is to pool both risks and resources of whole groups for the purpose of providing financial protection to all members against the financial consequences of mutually determined risks.
Transactions are low-cost and reflect members' willingness to pay.
Clients are essentially low-net-worth but not necessarily uniformly low and
communities are involved in the important phases of the process such as package, design and rationing of benefits.
The essential role of the network of micro insurance units is over and above what each can do when operating as a stand-alone entity.
And finally that cooperation among stakeholders is the key to successful provision of micro insurance to the poor, who constitute the teaming population in West African; mainly illiterates and are of low-income group who could hardly afford the prices of the conventional insurance products, currently sold by commercial insurers.
Small benefits amount are clearly defined and simple rules and their restrictions are
easily accessible, encompassing claims documents requirements and fast payment of benefits.
Also of value is the need for specially adapted client education, affordable premiums payable in small amounts as exclusive as possible.
To thread successfully in this unpopular road, the insurance practitioners must be facing or are ready to face some obvious challenges. The key principles of innovation for this market with enormous potentials are;
conventional wisdom in delivery of products and services has to be challenged even as
significant investment in customer education is imperative.
Volume is also a basis for returns on investment especially as technology has to be combined with the existing infrastructure.
It is paramount that for micro insurance to be successful,government huge investment in guaranteeing confidence in the sector by the private sector is paramount.
The challenges of micro insurance in West Africa are many. It is vital to know that our local conditions are unfavourable premium income is low, administrative costs are relatively high and infrastructure for insurance support is lacking. These explain why the commercial insurers in West Africa have not taken more interest in this market. Reaching the poor people, many of whom are illiterates and making a living in the informal economy is difficult. And benefit of insurance is often misinterpreted since most of them do not understand why the premiums are not refunded if no claim is made.
These challenges are compounded by the following;
No mechanism to systematically reach the informal workers and the workers themselves are largely unorganized in most cases, especially in cases where there is no employer contribution.
The poor may not be able to afford the full cost of running a conventional insurance due to insufficient government resources to cover recurring expenses and
inadequate infrastructure to provide appropriate services.
Micro-insurance as social security therefore,
fills the gap to provide coverage to the excluded and responds to an urgent need in the absence of formal social security.
Ikupolati had stressed that it also creates delivery mechanisms to extend government programmes to the informal economy while striving to integrate the informal and the formal.
The institutions or set of institutions implementing micro-insurance are commonly referred to as a micro insurance scheme.
There are government policies and programmes to reduce poverty and vulnerability by diminishing people's exposure to risk and enhancing their capacity to protect themselves but in West Africa, these programmes are not particularly effective.The main obstacles being no mechanisms to systematically reach informal worker as well as the absence of employer contributions as earlier stated.
Micro-insurance is not a new invention. The industrial life assurance sold at factory gates in American cities in the early 1900s made the then Metropolitan life insurance company, the largest industrial life assurance as the forerunner of what today is known as commercial micro-insurance.
It was simply a response to a market demand managed in a manner that made the products appropriate for the market. The delivery channels, agents at each factory gates, were specific to this market. The premiums reflected the particular risks of the factory worker market. Coverage responded to the workers specific needs, premium collection on pay day as the workers exited the factories were efficient. In general, industrial life assurance was then a response to a market that provided access to quality insurance products for low income workers and access to a large market for the insurers.
Today the need to meet the demand of the poor is becoming increasingly significant as majority of the population in West Africa especially live in the rural areas where access to micro-finance has been limited and hence insurance provisions are at low ebbs. Consequently, the provision of insurance products to micro-finance clients is becoming increasingly common and popular. Much has been learnt over the past decade about how to design products to better meet the needs of the poor.
The provision of any financial services to the poor must start with an understanding of client demand.
What are the financial needs of the poor?
In developing economics and particularly in the rural areas, many activities that would be classified in the developed world as financial are not monetized, that is, money is not used to carry them out. Almost by definition, poor people have very little money. But circumstances often arise in their lives in which they need money or the things money can buy.
In Stuart Rutherford's recent book The Poor and Their Money, he cites several types of needs
Lifecycle Needs: such as weddings, funerals, childbirth, education, home building, widowhood, old age.
Personal emergencies such as sickness, injury, unemployment, theft, harassment or death as well as disaster such as fires, floods, cyclones and man-made events like war or bulldozing of dwellings.
The work of Rutherfod, Wright and others had caused practitioners to reconsider a key aspect of the micro-credit paradigm: that poor people get out of poverty by borrowing, building micro-enterprises and increasing their income. The new paradigm places more attention on the efforts of poor people to reduce their much vulnerability by keeping more of what they earn and building up their assets.
While they need loans, they may find if as useful to borrow for consumption as for micro-enterprises.
A safe, flexible place to save money and withdraw it when needed is also essential for managing household and family risk.
Poor people over the years have found creative and often collaborative ways to meet these needs, primarily through creating and exchanging different forms of non-cash value. Hence, the idea of micro insurance cannot be totally strange to them.
Therefore, micro insurance can be offered in many areas among them; health risks, injury or death as well as property risks such as agriculture risks such as low yield, theft travel risks etc,. Individuals in the low-income bracket have needs and preferences that may vary. Micro insurance product design must therefore reflect this heterogeneity and premium payments should also be tailored to the customers' cash flow position.
NCC Arrests Man for Hacking into DSTV System
Nigeria Copyright Commission (NCC), has arrested one Mr Aliu Olalekan, for allegedly hacking into DSTV system and watching the channels free without subscription.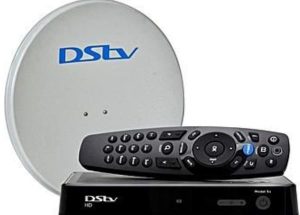 Mr Matthew Ojo, NCC Director in the Lagos Directorate Office said this while speaking with newsmen in Lagos, on Tuesday.
He said that the suspect used to watch DSTV channels free without subscription on his Android phone via an app which he downloaded on google play store.
"This suspect distributed the know-how to his telegram followers and on his blog with the aim of gaining more followers and viewership on his blog and makes more money through google ad-sense.
"The operation was based on surveillance which had earlier been carried out by the Multi-choice team and verified by a copyright inspector, " he said.
He added that the arrest was made in collaboration with a team of copyright inspectors led by the Head of Enforcement Department, Mr Charles Amudipe.
Others included; a team from Multichoice Nigeria led by Mr Umar Ibrahim and policemen from Lagos Command Headquarters, Ikeja.
Ojo said that the joint team conducted an anti-piracy operation at the premises of the culprit in Amukoko, Lagos.
According to him, the suspect was contacted on phone by a member of the operation team on the disguise of patronising him. "The suspect came out to meet the caller and in the process of discussion, he was apprehended.
"The suspect took the team to his resident. The squad paraded his one-room apartment and recovered his laptop and phones used in perpetrating the ungodly act. "He was arrested and brought to the copyright commission office for further investigation, " he said.
Ojo said that, on getting to the commission's office, the statement of the suspect was taken and the inventory of items seized from him taken. He said that investigation on the matter was still ongoing and if found guilty the suspect will be charged to court.
NCC, Digital Encode Support NITRA Innovative Tech Forum On Post-COVID-19 Strategies
The Nigerian Communications Commission (NCC), Nigeria's telecommunications regulator and Digital Encode, Cybersecurity and Compliance advisory company, have indicated interest to partner with the Nigeria Information Technology Reporters Association (NITRA), the national umbrella body of ICT reporters, as it organizes a forum that will x-ray the industry's future plans for ICT growth post pandemic era.
The event, slated to hold on October 15, 2020, will seek to discuss the needs for a fortified ICT sector after the COVID-19 era, and the level of preparedness of ICT stakeholders to embrace the challenge of being pivotal to the stability and growth of all other sectors.
A statement from NITRA National Secretariat in Lagos indicates that due to the pandemic and need to observe the COVID-19 protocol on social distancing, the event will be held via a Webinar.
This year's theme, "Multi-stakeholder Approach To National Recovery Post-Pandemic", is in line with the annual event's generic theme, 'NITRA Innovative Tech Forum', a contribution by NITRA to the development of Information and Communication Technologies (ICTs) innovations and policies in Nigeria.
Prof. Umar Danbatta, executive vice chairman, NCC is expected to deliver the keynote speech at the event and will throw more light on Federal Government's plans, programmes and policies on post-pandemic strategies using ICT.
Dr. Adewale Obadare and Dr. Seyi Akindeinde, founders of Digital Encode, while accepting to support the event expressed their readiness to offer their expertise in Cybersecurity for organisations to prepare against cyber- attacks with the new normal.
They will also highlight areas that are high risks that need fortification in terms of cybersecurity.
Speaking on the event, Mr. Chike Onwuegbuchi, national chairman, NITRA, noted that as the COVID-19 pandemic continues to leave its negative trails across the globe, economic reboot for countries will not only depend on how well they readapt to the new normal, but also more on their recovery plans.
According to him: "While the federal government has consistently expressed its willingness to set all policies in place to engender growth, and accelerated implementation of these policies, private sector firms have also shown great hunger for the task ahead in post-COVID-19 era.
However, the question that needs to be answered is whether all stakeholders are ready for the required task ahead."
The event will also offer participating companies opportunities to publicize some of their individual efforts at contributing to reacting a soft landing or lifeline for SMEs and other ancillary companies as the pandemic threatens their survival.
Digital Encode is a multi-award winning and leading consulting and integration firm that specializes in the design, management, and security of business-critical networks, telecommunications environments and other Information Technology (IT) infrastructures.
NCC Threatens Illegal Users of GSM Boosters with Arrest, Prosecution
Nigerian Communication Commission (NCC) has warned telecom consumers to desist from using illegal GSM boosters.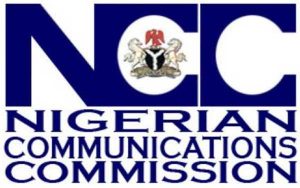 The commission also said that anyone caught using a GSM booster without obtaining approval of a duly licensed network operator will face arrest and prosecution.
GSM boosters are devices that transmit and receive telecommunications signals and can therefore interfere with other radio frequency equipment.
Ikechukwu Adinde, director, public affairs, NCC, said in a notice published on NCC website, that only licensed network operators are allowed to use GSM boosters.
The booster, also known as amplifier or repeater is made up of three main elements – exterior antenna, amplifier, and interior antenna.
They form a wireless system to boost cellular reception
"Members of the public should note that, willful interference with any wireless telegraphy is an offence under Section 16 of the Telegraphy Act, 2004,"it said
The agency said it will not condone any flagrant breach of this law.
It has also enforced measures to prosecute offenders.
Accordingly, monitoring mechanisms have been put in place and anyone caught using a GSM booster without obtaining approval of a duly licensed network operator will face arrest and prosecution.
"Any member of the public with useful information regarding the illegal use of GSM Boosters should contact the Commission on 09-4617000/7351 or send an email to [email protected]," the notice said.
"Individuals desirous of using GSM Boosters should note that they can only do so in conjunction with licensed network operators," it added.