Putting the Records Straight: NITDA Clarifies Engagement with ASUU's UTAS Platform
The National Information Technology Development Agency (NITDA) has emphasised that it subjected the University Transparency and Accountability Solution (UTAS) of the Academic Staff Union of Universities (ASUU) to a review to allow for a comprehensive solution that equals standard.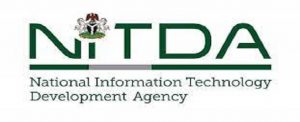 Mrs Hadiza Umar, head, Corporate Affairs and External Relations of the agency, said this on Saturday in a statement issued in Abuja.
Umar said it became necessary for the agency to set the record straight owing to biased information in the public domain about the involvement of NITDA to the solution.
She explained that the Act establishing NITDA mandated it to create a framework for the planning, research, development, standardisation, application, coordination, monitoring, evaluation and regulation of Information Technology (IT) practices in Nigeria.
To that effect, Umar said the agency had over the years, issued series of regulatory instruments, including the Software Testing and Quality Assurance Framework and Guideline issued in 2016.
"This regulatory instrument, currently being reviewed, provides guidelines for the design, development and testing of software projects in Nigeria.
"Furthermore, Section 10 of the Guidelines for Nigerian Content Development in ICT, 2019, provided detailed guidelines and expectations for Indigenous Software Development and Software Enabled Products and Services.
"In line with its mandate, the agency has been registering indigenous software solutions and part of the registration process requires that solutions are subjected to tests in line with the requirements of the Software Testing and Quality Assurance Framework and Guideline, and the Guidelines for Nigerian Content Development in ICT.
"It is common knowledge that ASUU has been engaging the Federal Government on a number of issues including payment of promotion arrears, earned academic allowance, funding for revitalisation of public Universities, and adoption of UTAS as payment platform for universities.
"On the October 14, 2020, NITDA was invited to participate in an interactive session between ASUU, Federal Government and the Legislature to avail ASUU the opportunity to demonstrate the UTAS platform," Umar said.
According to her, as part of the conditions for acceptance of UTAS as payment platform for public universities by the Federal Government, NITDA was directed to subject the platform to Integrity Test and advise the government appropriately.
She added that the agency conducted three out of eight tests specified in the Software Testing and Quality Assurance Framework and Guideline.
Umar said the tests included User Acceptance Test (UAT), Stress Test, and Vulnerability Assessment and Penetration Test (VAPT).
She added that NITDA met with ASUU on Oct. 22, 2020, to discuss the modalities of the assessment of the solution, which involved the National Universities Commission (NUC) and Office of the Accountant General of the Federation.
"Furthermore, documents necessary for effective planning and execution of the tests were requested.
"Upon receipt of the documents from ASUU as well as access details of the UTAS platform in January, 2021, the agency's team carried out basic Functionality/User Acceptance Test on the platform.
"As NUC conducted UAT, NITDA felt it can use the report produced by NUC for its report.
"However, upon review, it was observed that the Solution was demonstrated to the Principal Officers in a similar way it was demonstrated at the Accountant General's Office.
The Agency decided that further UAT be carried out with actual end-users from the University System," she said.
She explained that arrangements were made and 46 staff members from 28 Federal Universities, mainly from Vice Chancellor's Office, Human Resources, Accounts and Bursary participated in the UAT that held at the NUC complex on Aug. 10, 2021.
According to her, although the UAT was carried out as planned, challenges were encountered that negatively impacted on the outcome of the assessment.
Umar added that the agency's team also carried out series of Vulnerability Assessment and Penetration Tests on the UTAS platform, which revealed high risk vulnerabilities that were likely to negatively impact on the platform, if exploited.
"Furthermore, two Low Risk vulnerabilities were identified and all discussed with the ASUU team and a further assessment carried out on the updated version of the Solution revealed that the High Risk Vulnerabilities have been addressed.
"However, one Medium Risk, three Low Risks and 44 Informational Risks were identified and were adequately communicated to the relevant stakeholders including ASUU," the spokesperson said.
She added that a comprehensive report outlining all the tests carried out and issues identified were submitted to Dr Isa Pantami, the Minister of Communications and Digital Economy, on Dec. 3, 2021, and also to the Chief Conciliator, Dr Chris Ngige, the Minister of Labour and Employment, as well as other stakeholders in ASUU.
Umar recalled that on Feb. 22, 2022, during the conciliation meeting at the instance of Ngige, it was resolved that NITDA worked with ASUU and subject UTAS to re-assessment with key members of the conciliation team in attendance during the Technical Team's sessions as observers.
"It may interest the agency's stakeholders to know that NITDA, as a responsible agency of government, made all arrangements to ensure that the exercise was carried out successfully.
"The interaction commenced on the March 8, 2022, with discussion on the methodology to be used as specified in the Software Testing and Quality Assurance Framework and Guideline.
"Upon reaching agreement and starting the actual test on the Solution, a critical error occurred and the test could not continue and as a result, the interaction had to be postponed to enable the ASUU Team rectify the issue.
"Considering the challenge encountered, the assessment methodology had to be reviewed to facilitate daily remediation of critical issues as they occur which is against NITDA's Standard Operating Procedure for such exercises," she said.
She recognised the attention of stakeholders and the general public to the need for the UTAS platform to be sufficiently robust with key functionalities implemented before being deployed to the production environment.
Umar reiterated that the solution as currently implemented was limited, adding that there are critical functionalities that needed to be implemented, tested and passed before the Solution could be considered to meet NITDA's due diligent requirements.
"These areas of improvement have been fully documented and shared with the ASUU team for necessary action.
"It is expected that ASUU will improve on the areas identified, work on the security issues flagged and resubmit the Solution for further assessment.
"The agency wish to use this opportunity to assure stakeholders and the general public of its commitment to its mandate and the vision of proactively facilitating the development of Nigeria into a sustainable digital economy by creating an enabling environment where Nigerians develop, adopt and derive value from digital technology," the statement read in part.

Infinix Launches New Zero 20 Smartphone
Top premium smartphone brand has launched its latest device, Zero 20. The device is an addition to its Zero series.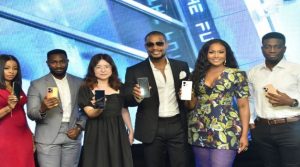 The launch dubbed "Capture Your Own Story  From Zero" was held at Legend hotel, Airport road, Lagos and was attended by key tech and lifestyle experts and budding content creators like Tobi Ayeni (Miss Techy), Opeyemi , Alexx Ekubo, Aproko Doctor, Pretty Mike, Maria, Osas Ighodaro, Opeyemi Famakin, Neo, etc.
With the growing trend of remote office meetings, the rise of TikTok videos, and the increase of live broadcasts, there has never been a greater need for an accessible product that offers a high-definition and stable front camera and the Infinix zero 20 smartphone launched by Infinix offers just that as it is the first and only device in the world with a 60mmp OIS front camera, thereby, making it a perfect fit for aspiring and budding content creators and vloggers.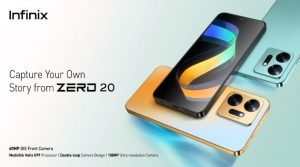 The ZERO 20's powerful front camera is complimented by a robust 108MP rear camera supporting a multi-style creation mode, offering creators more exciting possibilities for content creation.
These features include an incredible 10X zoom for shots at a distance, and Infinix's Sky Remap Algorithm, which adjusts the sky for your photos.
Finally, Film Mode, which hosts a wonderful variety of templates to help make video capture and production a breeze allowing the user to focus more on capturing the content at hand.
Attendees of the event had the opportunity to experience the zero 20 smartphone first hand by taking pictures with it and also feeling it. The good news is that from now till October 13th 2022 with N20, 000 one can pre-order the zero 20 which goes for N212, 000 and stand a chance to win, a phone holder with tripod or TWA Bluetooth airpods.
Furthermore, the smartphone has 8GB+256GB large memory to keep the device running faster and to allow for plenty of storage space for apps, pictures, music, and videos. The ZERO 20 provides Extended RAM Technology of 8GB+5GB (equivalent to 13GB) for a far better experience under heavy usage.
Infinix also announced the start of the "CaptureYourStoryFromZero" Challenge for up-and-coming content creators from different lifestyle categories where they stand a chance to win the newly released Zero 20 smartphone, N100,000 and other consolation prizes. The challenge which will last for three weeks will start on 21st October 2022.
Redmi A1 +, The Most Affordable Redmi Yet
Xiaomi has announced Redmi A1 +, new Redmi entry-level smartphone with stylish design and versatile features, aiming to provide an excellent experience.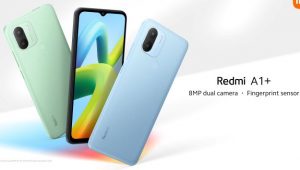 With a 6.52'' HD+ large display at 1600×720 resolution, Redmi A1+ offers immersive experience when watching videos or gaming. For extended viewing, the device offers Dark theme and Night Light mode, which helps to prevent eye strain.
Redmi A1 + is also equipped with an 8MP main camera paired with an auxiliary lens¹ to enable portrait shots, and a 5MP front camera. Both rear and front cameras are loaded with versatile modes including portrait, short video and time-lapse, offers users diverse shooting options.
The smartphone is also packed with a large 5,000mAh battery and 10W charging, effortlessly lasting through daily use.
In terms of performance, Redmi A1 + is powered by MediaTek Helio A22, which ensures enough performance to run apps, support the high resolution display, and power efficiency. Additionally, it also supports expandable storage up to 1TB, which frees up space on-device for additional data storage.
While Redmi A1 + has an impressive hardware price-to-performance ratio, it also has a notable design. Inheriting family design from Redmi Note Series, Redmi A1 + comes in Black, Light Green, and Light Blue, all with a stylish flat-frame design. Accentuated by a clean, minimalistic curved back, its leather-like texture resists fingerprint smudges and marks. In addition, Redmi A1+ is equipped with advanced and responsive rear fingerprint sensor for quick unlocking.
Redmi A1 + is available at Xiaomi exclusive store in computer village Ikeja and all the retail stores of Slot, 3C Hub, Finet, Pointek, and Raya nationwide. Redmi A1+ offers the storage configuration 2GB+32GB which is available at a recommended retail price of N56,900.
MTN Gifts Customers Airtime top-up to Celebrate Customer Service Week
ICT giant, MTN Nigeria, is gifting customers airtime through engaging activities across its social media platforms, from October 5th-7th 2022, as part of its celebration of the annual Customer Service Week.
MTN's theme for the 2022 Customer Service Week is "No US without U" to appreciate the loyalty of customers and partners to the brand. MTN, through this year's celebration, is showing its appreciation to customers for over 20 years of partnership and loyalty.
Speaking on MTN's commitment, Chief Customer Service Officer, Ugonwa Nwoye stated that "Our customers mean so much to us, they are the reason we are thriving for more than two decades. This is why we will continue to work tirelessly to ensure our customers stay happy and satisfied."
Customer Service Week is a global event commemorated every year to recognize the impact of customer service and celebrate the people who serve and support customers daily. The week- long activity aims to raise awareness on the important role customer service plays in achieving successful businesses.
According to customer service statistics published by Oberlo, the customer experience management market worldwide is worth $11.34 billion in 2022, 81 percent of consumers say a positive customer service experience increases the chances of them making another purchase and 95 percent of all consumers consider customer service to be important for brand loyalty.
MTN is celebrating this year's edition with exciting activities including online competitions, trivia quizzes, giveaways, and lots more.
To participate in the Customer Service Week activities, customers can follow MTN's social media accounts where all activities and information for the week will be communicated.