Sad! Govt Playing Politics with ICT
No modern economy can exist without fundamental information and communications technology (ICT) infrastructure because these are the tool for national and economic development.
In recognition of this truism, some governments around the world are transforming themselves into e-governments to meet the challenges of modern day.
Example is India, where the government deliberately orchestrated chains of events that culminated in making that country one of the pillars of ICT in the world.
Also, through government's support and political will, Sri Lanka is on the path to becoming regional knowledge hub.
Malaysia also sees ICT as a powerful enabler of development in many sectors and government of the country has begun to harvest and encourage home grown ICT initiatives.
These governments recognize that embracing ICT will result in improved transparency, speedy information dissemination, higher administrative efficiency and improved public service sectors including: transportation, education, health, water, peace and security.
Conventional wisdom supported by imperial economic studies dictates that market forces alone are incapable of accelerating the development of ICT and indeed the economy.
Government must be the unseen hand that weaves the magic wand.
Responsible government is like a catalyst that speed up reaction without seen to be taking part in the reaction.
The proof lies in the fact the gross domestic product (GDP) of Singapore with a population of just over 3 million is over $40,000.
This is made possible by the massive political will of the government of that country.
In Nigeria, the case is different with a GDP of $2000 and seemingly unconcerned leaders.
Nigeria is currently living precariously with over dependence on her depleting oil and gas resources.
The huge disconnect between Nigerian government and ICT is puzzling.
Either by sheer ignorance or refusal to do the right thing at the right time; successive governments in Nigeria have continued to chase shadows.
To show their disregard for the sector, it is on record that no past president of Nigeria has presided over a major ICT event in the country.
Apart from 2002 when Atiku Abubakar, then vice president declared open e-Nigeria, no other high ranking government official in Nigeria has made his or her presence felt in any major ICT event.
Unlike the neighbouring Ghana where even the President sometimes sit through and make meaningful interventions in ICT fora, Nigerian government officials are far removed from ICT events.
Sometimes it is simply because they do not know and are not bothered to learn.
Elsewhere in Uganda, the government of that country has purposely built its development around ICT and it will not be surprising if Nigeria will start importing software and other ICT products from that country soon.
What Uganda has done is not rocket science; they have simply underpinned the regeneration of its economy with strong political will.
Political will is not something Nigerian leaders would have to go extra mile to provide.
It is not also intangible; it takes an individual, generally situated somewhere within the state apparatus (best if the person is at a very high level) to stir ICT revolution.
ICT is the tool used by the leaders of India, Bangladesh, Singapore, Ghana, Uganda and Malaysia to transform their countries.
Nigeria with its wealth of human capital and natural resources has even better potentials but the attention of the ruling class is elsewhere.
They are inclined to putting square peg in a round hole. Appointments to certain sensitive offices suggest that the government is not serious about using ICT as a platform for development.
There are many compelling reasons why government must embrace ICT for development but importantly because it is the only sector that has shown signs of life despite the general meltdown of the economy.
Having tried every known economic trick to steady the economy without any success; ICT remains the only key to redirecting the economy.
The only way forward is for the ruling class to begin to listen actively and show strong commitment to ICT related issues.
Importantly, the President must assume the role of chief technology officer of the country or appoint one he must listen to.
Agreed that some countries have made some successes using ICT as springboards; Nigeria must not copy and paste their models.
She must grow and deliberately too an indigenous architecture if it must survive in this knowledge era.
In this indigenous architecture, Nigeria can incorporate a special purpose ICT vehicle complete with ICT parks as well as research and development parks.
Nigeria can also emulate India that gave blanket exemption from tax to ICT, its largest growing sector.
Also, there is need for ICT practitioners in the country to build a strong and united front to press home their demand for incentives that spur development.
NCC Arrests Man for Hacking into DSTV System
Nigeria Copyright Commission (NCC), has arrested one Mr Aliu Olalekan, for allegedly hacking into DSTV system and watching the channels free without subscription.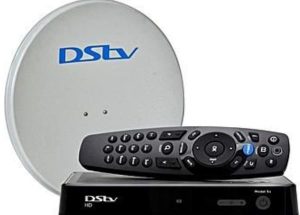 Mr Matthew Ojo, NCC Director in the Lagos Directorate Office said this while speaking with newsmen in Lagos, on Tuesday.
He said that the suspect used to watch DSTV channels free without subscription on his Android phone via an app which he downloaded on google play store.
"This suspect distributed the know-how to his telegram followers and on his blog with the aim of gaining more followers and viewership on his blog and makes more money through google ad-sense.
"The operation was based on surveillance which had earlier been carried out by the Multi-choice team and verified by a copyright inspector, " he said.
He added that the arrest was made in collaboration with a team of copyright inspectors led by the Head of Enforcement Department, Mr Charles Amudipe.
Others included; a team from Multichoice Nigeria led by Mr Umar Ibrahim and policemen from Lagos Command Headquarters, Ikeja.
Ojo said that the joint team conducted an anti-piracy operation at the premises of the culprit in Amukoko, Lagos.
According to him, the suspect was contacted on phone by a member of the operation team on the disguise of patronising him. "The suspect came out to meet the caller and in the process of discussion, he was apprehended.
"The suspect took the team to his resident. The squad paraded his one-room apartment and recovered his laptop and phones used in perpetrating the ungodly act. "He was arrested and brought to the copyright commission office for further investigation, " he said.
Ojo said that, on getting to the commission's office, the statement of the suspect was taken and the inventory of items seized from him taken. He said that investigation on the matter was still ongoing and if found guilty the suspect will be charged to court.
NCC, Digital Encode Support NITRA Innovative Tech Forum On Post-COVID-19 Strategies
The Nigerian Communications Commission (NCC), Nigeria's telecommunications regulator and Digital Encode, Cybersecurity and Compliance advisory company, have indicated interest to partner with the Nigeria Information Technology Reporters Association (NITRA), the national umbrella body of ICT reporters, as it organizes a forum that will x-ray the industry's future plans for ICT growth post pandemic era.
The event, slated to hold on October 15, 2020, will seek to discuss the needs for a fortified ICT sector after the COVID-19 era, and the level of preparedness of ICT stakeholders to embrace the challenge of being pivotal to the stability and growth of all other sectors.
A statement from NITRA National Secretariat in Lagos indicates that due to the pandemic and need to observe the COVID-19 protocol on social distancing, the event will be held via a Webinar.
This year's theme, "Multi-stakeholder Approach To National Recovery Post-Pandemic", is in line with the annual event's generic theme, 'NITRA Innovative Tech Forum', a contribution by NITRA to the development of Information and Communication Technologies (ICTs) innovations and policies in Nigeria.
Prof. Umar Danbatta, executive vice chairman, NCC is expected to deliver the keynote speech at the event and will throw more light on Federal Government's plans, programmes and policies on post-pandemic strategies using ICT.
Dr. Adewale Obadare and Dr. Seyi Akindeinde, founders of Digital Encode, while accepting to support the event expressed their readiness to offer their expertise in Cybersecurity for organisations to prepare against cyber- attacks with the new normal.
They will also highlight areas that are high risks that need fortification in terms of cybersecurity.
Speaking on the event, Mr. Chike Onwuegbuchi, national chairman, NITRA, noted that as the COVID-19 pandemic continues to leave its negative trails across the globe, economic reboot for countries will not only depend on how well they readapt to the new normal, but also more on their recovery plans.
According to him: "While the federal government has consistently expressed its willingness to set all policies in place to engender growth, and accelerated implementation of these policies, private sector firms have also shown great hunger for the task ahead in post-COVID-19 era.
However, the question that needs to be answered is whether all stakeholders are ready for the required task ahead."
The event will also offer participating companies opportunities to publicize some of their individual efforts at contributing to reacting a soft landing or lifeline for SMEs and other ancillary companies as the pandemic threatens their survival.
Digital Encode is a multi-award winning and leading consulting and integration firm that specializes in the design, management, and security of business-critical networks, telecommunications environments and other Information Technology (IT) infrastructures.
NCC Threatens Illegal Users of GSM Boosters with Arrest, Prosecution
Nigerian Communication Commission (NCC) has warned telecom consumers to desist from using illegal GSM boosters.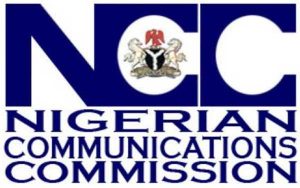 The commission also said that anyone caught using a GSM booster without obtaining approval of a duly licensed network operator will face arrest and prosecution.
GSM boosters are devices that transmit and receive telecommunications signals and can therefore interfere with other radio frequency equipment.
Ikechukwu Adinde, director, public affairs, NCC, said in a notice published on NCC website, that only licensed network operators are allowed to use GSM boosters.
The booster, also known as amplifier or repeater is made up of three main elements – exterior antenna, amplifier, and interior antenna.
They form a wireless system to boost cellular reception
"Members of the public should note that, willful interference with any wireless telegraphy is an offence under Section 16 of the Telegraphy Act, 2004,"it said
The agency said it will not condone any flagrant breach of this law.
It has also enforced measures to prosecute offenders.
Accordingly, monitoring mechanisms have been put in place and anyone caught using a GSM booster without obtaining approval of a duly licensed network operator will face arrest and prosecution.
"Any member of the public with useful information regarding the illegal use of GSM Boosters should contact the Commission on 09-4617000/7351 or send an email to [email protected]," the notice said.
"Individuals desirous of using GSM Boosters should note that they can only do so in conjunction with licensed network operators," it added.