Nigeria Lacks Principles in IT Application-Asolo
Peter Asolo is chief executive officer, PetVini Global Concept Limited, a mobile payment solution provider, highly dependable in deployment of cross-border remittances and m-commerce solutions.
Asolo had worked as an assistant general manager at GistMe Communications limited, a sister company of Sage Metrix Company of USA where he was in charge of the Mobile Payment and e-Solution deployments to banks.
He later moved to FinBank as the product manager, FlashmeCash, the pioneer mobile banking/payment product in Nigeria.
Asolo spoke to peter ugwu highlighting that information technologies appear ubiquitous in Nigeria, however, the applications have foundational challenges.
Growing Figures on Technology Inclusion and Effects on the Society
The truth is that all those indices cannot be verified as the actual living standard and access to electricity shows otherwise.
When it comes to actual figures you will find out, we are not there. When it comes to technology, we are backward compared to some other African countries, which are even smaller compared to Nigeria.
I don't just talk, I base my argument based on existing facts. If you are talking of technology growth, what are the yardsticks to measure the level of compliance or inclusion?
For instance, in the area of health or energy, in reality technology cannot be positive or qualitative without energy, because you need electricity to power them.
If we carry out a brief comparison between Nigeria and Egypt; as at 2009 CIA's world fact book reported the following; population; Nigeria 149,229,090 and Egypt 83,082,869 but she is doing so much than us.
The energy oil consumption (barrel/day) was 697,000 while for Nigeria it was 286,000, but our daily oil production was 2,169,000 compared to Egypt's 630,600, Nigeria's index might have dropped drastically. This explains for the difference in GDP for both countries
.
So while Egypt was having a GDP of $444,800,000,000 Nigeria was only able to produce GDP of $336,200,000,000 when you compare Nigeria to Egypt, she is quite better than Nigeria. So, if the country with a population of less than 85 million people has more energy than Nigeria with close to 160 million people, where do we go from here?
Even Ghana, you will find out that they are doing better than us compared to their par capital usage or consumption of energy.

So, in reality, when you say technology, I have to ask this important question: what is technology? It is the automation of any type of manual process.
Recently, I asked myself as a technologist, are we doing well? We are starting to do a little, but the aggressiveness, hunger and thirst for a robust technology sector is still lacking.
Most of the technologies here are procured abroad, whereas some of the companies that are doing this type of businesses in other countries are indigenous.
Recently, a Ghanaian was celebrated in US, not because he contributed positively alone to the development of technology in US, but his home-country felt the impact.
He was ranked among the best five innovators in the world. His technology was even ahead of people like Google, Apple, et cetera.
I will not be surprised that Nigeria will go and hire that man tomorrow to come and implement his technology in Nigeria, whereas the same type of technology US is celebrating this man for was proposed here when I was working with GistMe Communication.
Emergency Rule in some States and Technology Adoption
It is a very big issue you have raised. My first allegiance as a Nigerian is to this country. The reality here is this: using technology to tackle terrorism is what every other country in the world is doing and it is paying off.
That is why the security challenges are minimized or handled promptly.
That is why the Boston bombing that killed not more than three people was broadcast all over the world.
In some suburbs of Nigeria, more than 20 people may die and no newspaper will mention it because of several challenges associated in covering such places.
There are several news you do not hear, because those remote areas are not covered by a reporter and to greater extent no technological Arial Radar to supervise what goes on there.
But America has been able to identify at any point in time what is a security risk and tackle it.
They have used combined security resources to do so; based on this you can say that technology is the foundation upon which any security infringement protection can be built on.

Sometimes I wonder why we overlooked such foundational issue in Nigeria; I keep telling people, you can never build a house without a foundation or you face the risks; when the challenges come the house goes under.
At the end of the day you have not achieved anything.
Nigeria's Technological Foundation
It is only in Nigeria I hear "Our population is about." We are not even sure of the actual figure of the country's population, which is fundamental. When you talk about security, are you narrowing it down to crime only?
Crime is not the only security challenge we have. There is food security, health, education, etc., are people secured in these areas.
Population figure aids you in planning. It cannot be done in mere assumption. Ask development agencies in the country the data they use in planning.
It is only in Nigeria they will keep telling you, "about" or "estimated population". In reality, this is not supposed to be so.
According to the registration act of Nigeria birth and death records are mandatory, but do we have them? For you not to register a baby at birth or the dead is a crime in Nigeria there is a law that say that, how many people are aware?.
We have to decide who will do the registration, the centres, how they should be designed, how to capture the data, the technology we need (which should be locally developed) and not to wait till 10 years before we can count how many we are. There are several issues untreated as far as this is concerned.
Most time, we just want to put programmes on ground and make noise to gather public applauses.
So, past and present governments have been building on nothing. Now, we want to combat Boko Haram with arms and ammunitions.
As a technologist I would ask, you gave guns to the army or police to chase after who? The police keep telling us they are not equipped, if they were equipped to arrest who? How do you even identify the culprit?
One way to tackle that is to identify who is a Nigerian first. Why is it not possible for me to travel to America and get mixed up with the crowed? It is because they know who an American is. Anytime you have a cause to face the law enforcement agencies, you cannot lie, your bio-data is there; that is the primary purpose of technology.
The day you are born, you are registered, the data bank is never corrupt, it is never mortgaged and never compromised, and no system or government will do away with it.
If I claim to be an American they will ask for my social security number which is your citizenship ID.
Immediately you issue the number they go to the databank and cross-check. If the ID's code, or your DNA mismatch with the evidence you presented, then you are culpable and immediately you may face deportation to wherever you came from.
In Nigeria, we do not have that. Those are foundational issues. We are supposed to have a biometric record of Nigerians that cannot be mismatched or counterfeited.
The technology for enumerating, issuing or managing this part of the national cause is obtainable within the country, but somebody could even suggest to the National Population Commission to go after big names or foreign companies.

For instance, there is an issue with the former national identity card project; nobody knew what really happened or ready to talk about what transpired. Meanwhile, a reliable source (consultant) to the Nigeria Identity Management Commission (NIMC) did say that the foreign company engaged to do the project fell out with the Commission, so they shutdown the server and all the data where either manipulated or destroyed. So we are back to square one.
Mistakes that Ruined the First National ID card Project
I must be sincere with you, I know MasterCard very well. They are known in the world for payment card manufacturing and issuance.
You will be surprised that even MasterCard itself is not a processor. MasterCard, for all I know is not a payment processor. It is a payment scheme.
For instance, we have Interswitch's Verve Card, which is a brand for Interswitch card.
Despite the fact that Interswitch is a processor, Interswitch has just signed up to process for Union cards.
So, Interswitch as a switch is a processor of transactions, where its Verve card is just a brand.
So, MasterCard is a brand for Master Card payment scheme, I do not see the integration or possibility between a population (National) Identity Card and a MasterCard, which is just a payment card.
As one who had worked as a mobile payment solution manager in a bank and launched into the economy an e-payment card, the Flash-Wallet I tell you categorically that the card is a chip pin card, just like MasterCard or Verve.
The people that carry those cards, the authenticity of their identities is as assumed or as submitted by the bank that recruited them.

So, I am yet to see on what basis MasterCard is going to be used as a national identity card when MasterCard as a company has no specialised means of verifying the authenticity of the card holder or otherwise.
Somebody was telling me that NIMC that is partnering MasterCard has database, so the question I asked was when was it obtained? I also sought to know, if it is a biometric databank and no satisfactory answer was given in view of that.
What we are seeing here is that MasterCard said they want to issue national ID to Nigerians, why the duplication? Why do we always like duplicating projects?
We have a National Population Commission (NPopC), why not use it as the data search or gathering Bureau and let there be a department that manages the issuance of identity cards.

For the sake of explanation, if there were verifiable and authentic data secured by the NPopC I do not need to approach the National Immigration Service (NIS) to go and take pictures, finger prints and profiling for me to get my Nigerian international passport.
All I need to do is apply for a passport, then the immigration service connects to the server of the NPopC, pull out who I am, do their verifications and confirmations, and then issue me with the passport.
In US, banks pay to have access to the Bureau of National Population, so that when you want to open an account, they know who you are.
To verify who you are takes less than two minutes. With that it will be difficult to elude the security agencies. That is why forensic investigation is not difficult to conduct over there; your hair-strings can be used to trace you.

When an American says I will track you down, he means it and he will be aided by the foundational database. Such technology helps America to detect that citizen A, B or C is the likely suspect of a particular crime.
When they have identified the culprit, then they will apply the weight of the media to finish the job. I do not see crime fighting using the media in Nigeria rather news reporting on crimes.
America would go online, state and national television, the radio and lavish everywhere with passport of a fugitive. In less than 24 hours, in most cases, the person is turned in.
So, it is not an automatic processes or mere talks. Today, we blame aliens as saboteurs used to perpetrate crime in the society, but who is an alien in Nigeria?
NCC Threatens Illegal Users of GSM Boosters with Arrest, Prosecution
Nigerian Communication Commission (NCC) has warned telecom consumers to desist from using illegal GSM boosters.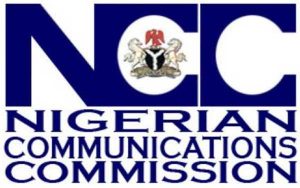 The commission also said that anyone caught using a GSM booster without obtaining approval of a duly licensed network operator will face arrest and prosecution.
GSM boosters are devices that transmit and receive telecommunications signals and can therefore interfere with other radio frequency equipment.
Ikechukwu Adinde, director, public affairs, NCC, said in a notice published on NCC website, that only licensed network operators are allowed to use GSM boosters.
The booster, also known as amplifier or repeater is made up of three main elements – exterior antenna, amplifier, and interior antenna.
They form a wireless system to boost cellular reception
"Members of the public should note that, willful interference with any wireless telegraphy is an offence under Section 16 of the Telegraphy Act, 2004,"it said
The agency said it will not condone any flagrant breach of this law.
It has also enforced measures to prosecute offenders.
Accordingly, monitoring mechanisms have been put in place and anyone caught using a GSM booster without obtaining approval of a duly licensed network operator will face arrest and prosecution.
"Any member of the public with useful information regarding the illegal use of GSM Boosters should contact the Commission on 09-4617000/7351 or send an email to [email protected]," the notice said.
"Individuals desirous of using GSM Boosters should note that they can only do so in conjunction with licensed network operators," it added.
Tizeti Selects Nokia to Provide LTE Fixed Wireless Access Solution for High-Speed internet Services in Nigeria
Tizeti announced that it selected Nokia's Fastmile Long Term Evolution (LTE) technology to enable usprovide superior internet services to over 1 Million subscribers in Port Harcourt, Edo and Ogun in Nigeria.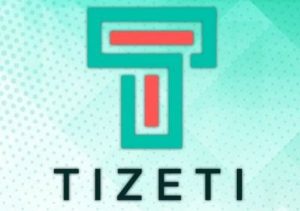 Tizeti will deploy Nokia's AirScale Base Station TDD-LTE and FastmileFixed Wireless Access (FWA) gatewaysto deliver premium internet and Virtual Private Network (VPN) services to Residential, Small and Medium Enterprises (SMEs).
The solution will also enable Tizeti'sto deliver a more robust, high-speedinternet service to subscribers and the flexibility to seamlessly evolve to 5G Fixed Wireless Access when needed.
Nokia's FWA solution enables Tizeti to fast-track broadband access and provide a best-in-class broadband experience to its subscribers.
Nokia'sAirScale Base Stations ensure high-quality connectivity and coverage and enablesTizeti to evolve the network in line with customer demand.
Nokia'sFastmilegateways connect wirelessly to the existing network to createa fastbroadband connection and enhanced Wi-Fi experience in the home.
The Nokia Network Services Platform will help Tizeti to simplify operations and quickly respond to changing market demands.
Kendall Ananyi, Tizeti, said:"We are committed to providing the best-in-class network experience to our subscribers. We are confident that Nokia's proven technology and expertise will help us differentiate our services based on quality. This a crucial project for us as it introduces LTE in our networks and allows us to bring new and innovative services to our subscribers."
Eniola Balogun, Nokia, said:"We are thrilled to work with Tizeti on the initiative to upgrade their network to bring the latest products and services to its subscribers. Nokia Fastmile will help Tizeti to cost-effectively enhance the customer experience.
The project will also enable them to delight their subscribers by providing more reliable data services.
On the other hand, Tizeti will benefit by adding new revenue streams."
Risk Assets Push Higher on Vaccine Hopes; Eyes on the Fed
By Hussein Sayed, Chief Market Strategist at FXTM,
After two consecutive weeks of back-to-back declines, global stocks kicked off Monday with solid gains amid a surge in M&A activity and positive signs towards vaccine developments. Currency markets were little changed ahead of a busy week of monetary policy announcements, while Oil and Gold ticked slightly higher.
The two big deals announced over the weekend were Softbank's plan to sell chipmaker ARM to Nvidia for more than $40 billion and Gilead Sciences to acquire Immunomedics for a price tag of $21 billion. Meanwhile, on the vaccine front, AstraZeneca resumed its phase-3 trial on Covid-19 after being suspended last week following a neurological illness developed in one participant, and Pfizer announced that its vaccine could be distributed before year-end if found safe and effective.
Central Banks will take centre stage this week with the Federal Reserve, Bank of England and Bank of Japan all due to announce policy decisions. Out of the three meetings, the Fed is likely to be the most watched following its historic shift towards average inflation targeting. The big question remains how will the FOMC put this policy into action?
From what we know now, the Fed is set up to keep interest rates near zero for a long time, possibly for several years. Given the new framework, any spike in inflation won't translate into immediate rate hikes as the Fed wants to compensate for the lost years when they have failed to hit the target. The dot plot will be the key guide for investors and traders alike. If inflation projections remain at 2% or below for the foreseeable future, this will solidify market expectations for a low rate environment for many years to come. That said, Jay Powell would still have to explain in more detail how the new framework will be translated into policy action.
In June's economic projections, the Fed anticipated unemployment would be at 9.3% by year-end, but, in August, unemployment was well below that forecast at 8.4%. Many other economic data surprised to the upside during the June – August period in a clear sign that most economists were overly pessimistic towards the strength of the recovery. However, there is still a considerable amount of uncertainty given the latest surge in Covid-19 cases worldwide and the US, especially as we get closer into the winter season. A second wave will undoubtedly put the recovery at risk in the final quarter of the year and it will be interesting to see the Fed's view on that issue.
As for the market selloff over the past two weeks, the Fed isn't likely to show any signs of concern. In fact, policymakers should be satisfied with the pullback as the risk of a bubble in several assets has been growing due to the Fed's extremely accommodative policies. Unless we see another 10 -15% drop, do not expect the Fed to intervene.