Sanusi, Dangote, Awosika, others to be auctioned off at EiE's fundraiser
Enough is Enough Nigeria (EiE), a nonprofit organization committed to instituting a culture of good governance and public accountability in Nigeria is holding its fundraising dinner tagged 'Light A Candle' on Sunday April 15, 2018 at Harbour Point, Victoria Island, Lagos from 6pm to 10pm.
The company said that the fundraising will be done using an online and live celebrity auction format, which also includes dinner and musical entertainment, that will help in raising funds for EiE's RSVP (Register | Select | Vote not Fight | Protect) & Office of the Citizen programs.
The fundraising dinner also aims at showcasing EiE's activities and its plans for the next 4 years.
Personalities to be auctioned are Aliko Dangote, the Emir of Kano, Oby Ezekwesili, Banky W, 2Baba, Jumoke Adenowo, Lanre Olusola, Tunde Bakare, Ibukun Awosika, Funke Bucknor-Obruthe, Mai Atafo and others.
Professionals and entrepreneurs are invited to attend and 'Light A Candle' by bidding for time with Nigeria's best and brightest celebrities and stakeholders.
Yemi Adamolekun, Executive Director, EiE Nigeria, said "As preparations for the 2019 General Elections heats up, we want to increase our voter education & awareness campaign with a special focus on increasing the number of Nigerians whose participation in the electoral process can change the types of candidates that put themselves forward for election."
In the past 8 years, EiE Nigeria has led youth-focused campaigns, mobilising the electorates to ask the right questions and make informed decisions during and after the electoral process.
Bidder membership and dinner tickets can be purchased at EiE Nigeria's "Light A Candle" website: http://eie.ng/lightacandle
54gene Launches Clinical Research Program in Nigeria
54gene, whose mission is to advance inclusive precision medicine through research, advanced molecular diagnostics, and clinical programs, has launched its Clinical Program Services (CPS) division.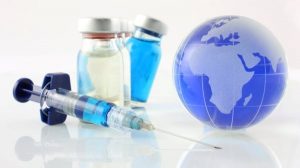 The new business division will provide end-to-end clinical development services, intelligence, logistics, and infrastructure to enable successful conduct of clinical trials in Africa, starting out of Nigeria.
The launch comes at the same time as the appointment of 54gene as the Nigeria country partner for the International Registry of Healthcare Workers Exposed to COVID-19 (UNITY Global) Study.
In partnership with Certara, a global leader in biosimulation, 54gene will provide clinical trial management oversight and support for all aspects of the study conducted in Nigeria.
54gene's Clinical Program Services division is focused on partnering with global pharmaceutical and biotechnology companies, and multilateral health organizations to discover, develop, and commercialize new therapeutic and diagnostic products.
The research division is led by Kemi Williams, VP, Clinical and Regulatory Affairs, who brings years of driving clinical excellence, delivering regulatory competency, and ensuring operational efficiency to the company.
On the launch of the Clinical Program Services division, 54gene Chief Commercial Officer, Jessica Rich said, "The inclusion of Africans in clinical programs is critical to the production of medicines and health products that are more efficacious and safe for people of African descent.
It is vital that we continue to collaborate with African researchers and institutions to generate data that meets the scientific rigor found in worldwide studies and to increase African inclusion in global studies. It is essential that more research takes place on the continent and we are ready to be part of that change.
"Alongside key partners like Certara and other important stakeholders across the continent, the UNITY Global Study is a great opportunity for some of the best clinical teams across Sub-Saharan Africa to come together and ensure outcomes of any COVID-19 studies are relevant to Africans. The insights generated from this program could potentially unlock breakthrough clinical discoveries that can improve health outcomes for millions of people globally."
The UNITY Global study aims to develop prevention policies based on real-world data collected from 10,000 healthcare workers in low and middle income countries, including Pakistan, Nigeria, South Africa, Kenya, Uganda, Senegal, Zambia and Zimbabwe.
The registry's primary objective is to examine the link between the use of preventive treatments and the occurrence of SARS-CoV-2 infection in healthcare workers providing care to patients with COVID-19.
With the nature of the virus and its impact on the global healthcare system, it is crucial to develop guidance and policies for protecting healthcare workers, who are at the frontline of combating the disease.
The registry will collect information on a weekly basis from enrollees across a 12-week period.
Data collection includes medications being taken by healthcare workers, their level of exposure to COVID-19 patients, their health status, and other factors such as the use of personal protective equipment (PPE), which would likely mitigate their risk of SARS-CoV-2 infection.
In addition, the registry will record SARS-CoV-2 antibody test results. The study is funded by a grant from the COVID-19 Therapeutics Accelerator.
Roman Casciano, general manager of Certara's evidence and access group added: "Healthcare workers have a high incidence of severe COVID-19 as they are repeatedly exposed to individuals infected with SARS-CoV-2.
With limited evidence on the effectiveness of the preventative measures and treatments currently being used, collaborating with key partners such as 54gene is invaluable for expanding the current body of research."
"Through our country partners' support and findings from the registry, we hope to provide meaningful data to inform decision making that will help protect healthcare workers worldwide battling COVID-19 on the frontlines."
ATCON Announces November 12, 2020 as New Date for AGM, NEC Elections
The Association of Telecommunications Companies of Nigeria has announced November 12, 2020 as the new date for its Annual General Meeting & National Executive Council Election.
The Annual General Meeting & National Executive Council Election which was postponed because of the COVID-19 Pandemic will now hold
at Victoria Crown Plaza Hotel, Victoria Island, Lagos by 2pm.
Ajibola Olude, executive secretary, ATCON, stated this in a statement released on Wednesday.
Ajibola said, "Recall that the tenure of the National Executive Council 2018 – 2020 which would have ended in May 2020 was extended to forestall the leadership vacuum that would have occurred because of the inability of the Association to hold its Annual General Meeting due to the lockdown order by the Federal Government to curb further spread of COVID-19 Pandemic.
"The Association upholds a culture of corporate governance and is set to have another election that would usher in a new set of National Executive Council that would direct the Association for the next two years.
"As part of upholding the principle of transparency in the conduct of the forthcoming election into various positions in the National Executive Council of the Association, we are pleased to officially announce to all the CEOs and Directors of all our qualified member companies to take active part in the in Annual General Meeting (AGM) and Election into the National Executive Council (NEC) of the Association", he added.
New Hampshire Metering Services to Deploy over 400,000 Meters for DisCos
New Hampshire Metering Services Limited, a subsidiary of New Hampshire Capital Limited has announced immediate plan to roll-out over 404,000 smart prepaid meters for Ikeja and Ibadan Electricity Distribution Companies under the Meter Asset Provider (MAP) scheme.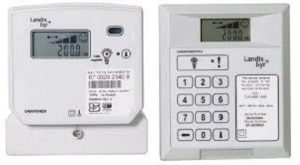 Mr. Isaac Omoyeni, general manager, Operations of New Hampshire, disclosed this recently in a chat with some Journalists in Lagos.
Mr. Omoyeni stated that the company is providing metering services in Ikorodu and Epe in Lagos State under the Ikeja DisCo franchise area, while it is providing metering services in Ilorin, Oyo and Ogbomosho under the Ibadan DisCo franchise area.
He stated that the company entered into long term metering services contracts with both DisCos to finance, procure, install and manage prepaid meter assets and also ensure the provision of prompt metering services to electricity customers in both Discos.
He added that the deployment and installation of the meters are currently ongoing in all of these locations.
Mr. Omoyeni further stated that the meter roll-out program by the company which began in 2019, would soon enter its second phase, which is the mass metering of electricity customers within its coverage areas under a monthly payment amortization plan.
To ensure the company has adequate stock of meter inventory for its mass metering program, New Hampshire has partnered with several international meter manufacturing companies to produce high quality smart prepaid meters.
New Hampshire has also entered into meter purchase agreements with several local meter assemblers to purchase their assembled meters in line with the local content requirement of the MAP regulations.
In addition, Mr, Omoyeni stated that New Hampshire has developed proprietary technology systems and meter installation apps to manage the installation and commissioning of prepaid meters.
He said that "Our Meter Ordering Services (MOS)system is our technology platform which was specifically designed to ensure seamless end-to-end provision of metering services to electricity customers, from procurement to the installation and commissioning of the meters at the customer's premises".
Mr. Omoyeni informed journalists that the company has developed significant resources in terms of meter installers, appropriate meter installation equipment and operational vehicles to ensure efficient meter roll-out operations.
He said that the company's MAP operations currently provide direct employment for over 400 meter installers and field engineers who handle meter maintenance and repairs.
According to Mr. Omoyeni, "we would engage more than 1,000 trained meter installers when we fully commence our mass metering roll-out".
"The company has been able to build capacity using local workforce and youths within our areas of operation and enjoy significant support from our host communities who are major beneficiaries of our local labor recruitment" he said.
Mr. Omoyeni stated that while the MAP scheme has recorded significant success so far, there are several challenges facing the implementation of the scheme. One of such challenges is the inability of MAPs to secure foreign exchange to import sufficient quantities of prepaid meters, as well as the 35% import levy charged on prepaid meters.
He lamented that the inability of local meter manufacturers and meter assemblers to meet the 30% local content supply requirement as stipulated by the MAP Regulations has further constrained the company's determination to accelerate the meter roll out program.
He thanked the Federal Government for granting a one-year waiver on the 35% import levy to allow MAPs carry out bulk procurement and importation of prepaid meters to meet the demand of electricity customers. However, he called for the immediate implementation of the Presidential waiver, as well as a clear framework which MAPs can access the presidential waiver.
Asked if the waiver of the 35% import levy would negatively affect local production of prepaid meters, Mr. Omoyeni stated that the existing in-country capacity for local meter manufacturing and assembly of meter components is not sufficient to meet the huge demand for prepaid meters by electricity customers.
To buttress his point, he stated that local meter manufacturers who are also MAPs, have not been able to meet their meter roll-out commitments under the MAP scheme. He contended that to meet the huge demand for prepaid meters, it would require a combination of importation of FBU prepaid meters to bridge the current deficit in local meter assembly capacity and massive investments in local meter assembly lines.
He lauded the CBN for the new meter financing framework but however, asked that the CBN framework be aligned with the existing MAP regulations so as to achieve the objectives and goals of the MAP regulations and finally close the metering gap in the power sector.
He opined that the CBN's plan to provide long term financing to local meter manufacturers would help local meter manufacturers expand their present manufacturing capacity, and in addition, encourage more investment in new meter manufacturing lines.
However, he advised that the objective of the CBN should be to promote true local meter manufacturing and not just the mere assembly of meter components imported from China.
He stated that "it will interest the public to note that the importation of FBU prepaid meters is more beneficial to Nigeria in terms of revenue generation to government, than the importation of SKD meter components.
Nigeria also does not benefit from any foreign exchange savings by importing meter components as there is no significant price difference between importing FBU prepaid meters and SKD meter components".
Furthermore, he said, Nigeria loses revenues on the lower import duty payments for SKD meter components, in addition to other fiscal incentives like tax waivers and other incentives provided to the local meter assemblers.
Mr. Omoyeni stated that the medium term plan for New Hampshire is to develop its own indigenous smart meter technology, which would be manufactured in Nigeria for the Nigerian and African markets. He stated that the company's transition from a MAP to a true meter manufacturer is one of the benefits to the Nigerian economy from the MAP Regulations.