Shittu Assures Investors of Safe Business Environment
Abdur-Raheem Adebayo Shittu, minister of Communications, has re-iterated federal government's resolve to make Nigeria's business environment safe and conducive for investors.
He linked the fact that several investors have been in the country and many more on their way to the safe business environment they enjoyed, saying "Nigeria is safe for investors and return on investment (ROI) is assured and our regulatory processes are open, effective and transparent".
Shittu said this while playing host to the Swedish Minister of Trade and EU Affairs, Ms Ann Linde and the Swedish Business Delegation to Nigeria on Smart Cities, Innovation and ICT in his office.
To sustain this trend, the minister assured that the country is ready to re-strategize on how to attract more meaningful investments into the country from Sweden leveraging on the ICT sector.
The minister specifically said that Nigeria will avail itself of opportunities that abound in Sweden being a knowledge society, ranked as the most digitalized economy in the world.
Addressing the delegates, he said," Your global competitiveness depends on the ability to create, develop and, make practical use of new scientific discoveries. They invest in knowledge and competence and have used ICT as a key developmental tool and in creating jobs for her citizens. This is a special area interest and Nigeria will like to share and learn from Sweden".
He said Nigerian government's strategic focusing on broadband development and e-Government master plan fit squarely with the sustainable development goals for future growth plans.
''I am happy to learn you know that with the planned auction of the 2.6GHz spectrum and the release of auction time table, the road to broadband boom in the country is very close. Government is headed for bigger and better tidings from the industry", he enthused.
Barr. Shittu stressed that the aim of the visit was to share knowledge, build new long-term relationship and strengthen current relationship which can drive innovation and stimulate entrepreneurship as well as contributing to improved welfare and empowerment of people.
He expressed confidence in the Swedish-Nigeria Conference co-hosted by the Ministry and Swedish Embassy saying, it is set not only to map out collaborative efforts between Sweden and Nigeria but also for the fact that it is taking place in Nigeria.
He added that it is designed to further identify policy benefits, business opportunities, technology solutions, shared best practices and form a strategic relationship that drive Nigeria's ICT and telecom industry in this period of economic meltdown to profitability and growth.
The minister assured the delegates that Nigeria will collaborate with Sweden in the area of ICT "to achieve the SMART Government Initiative as enshrined in the ministry's Communications Roadmap, adding that the country will welcome more cooperation with Sweden in the area of human and institutional capacity development".
The delegate include; Ms. Inger Ultvedt, Swedish Ambassador to Nigeria, Ms. Anna M Sundstrom, Political Adviser to the Minister for EU Affairs and Trade, and Mr. Robert Keller, Head of Mission, Embassy of Sweden, Nigeria.
Other members of the Business delegation team were, Mr. Ludvig Hermansson, Ms. Cecilia Leideman-Back, Ms. Anthonia Adenaya, Mr. Robert Nyberg and Mr. Mohammed Hosseiny.
Africa's Mbira Chat Strategizes to Compete with Rival Messaging Apps
The creators of ride-sharing app Afri Ride will soon bring to market multi-purpose chat service, as an independent app.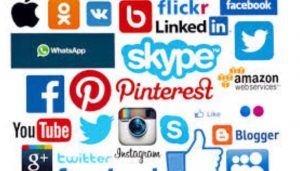 Named after the family of musical instruments traditional to the Shona people in Zimbabwe, Mbira is a communication tool that can be used as a social media platform to communicate with friends and family through text, video and voice calls.
It has been a key feature of Afri Ride, having been integrated into the app service to allow users to communicate with each other to vet and iron out travel details before and after payment.
Come the end of March, the chat platform will also be downloadable from the App Store and Google Play Store, confirmed Joe Moyo, group CEO of The Think Tech Team – the Pan-African tech company that produced Afri Ride.
After Afri Ride and Afri Wallet, Mbira is another service the organisation is pleased to offer, says Moyo. "Although we started as Afri Ride, we have developed into a tech company, and are busy with a range of businesses, by Africans, in Africa, for Africans.
"It (Mbira) will continue to be accessible on the ride-sharing app – a light version which will have text, video call, voice call and live location-sharing."
According to Moyo, the "need for a chat platform with a tailored payment system and an independent chat platform with no privacy or data violation gave us the motivation to make it into an independent chat platform".
In recent weeks, WhatsApp's updated privacy policy sparked public outcry, after Android and iOS users received an in-app notification about its new policy, which allows WhatsApp to share certain data with Facebook – an option that users previously had a chance to opt out of.
Users of the Facebook-owned popular messaging app were initially given a deadline of 8 February 2021 to accept the updated terms of service in order to continue using WhatsApp, which has about two billion active users globally.
The new terms led to scores of frustrated users across the globe boycotting WhatsApp, moving to rival messaging apps Telegram and Signal.
However, last week, the messaging and voice over IP service announced the extension of its privacy policy to 15 May 2021, noting this will allow WhatsApp more time to inform users about the new policy.
Moyo points to Mbira's privacy policy as the differentiating factor when compared to rival chatting services.
"The privacy policy in place secures all the user's information and grants no access to such information to third-parties," he says.
"The app has an exciting live video option, which will allow users to create live videos that they can share with all their contacts, or simply select which circle they wish to share this live video with. For example, a tutor can create a 'student circle' in their lifestyle section and post live videos which only the contacts included in the student circle will have access to.
"We have included all the features of any premier chat app and employ end-to-end encryption. However, unlike other apps on the market, we do not collect anybody's information, except for what is needed for account management. There are no cookies, and no 'booby traps' on our platform."
Making sure the app is up to international standards is of paramount importance, and ultimately, Mbira is a lifestyle for people to showcase their unique experience, notes Moyo. "The app features a section titled 'lifestyle' to encourage users to share their creativity with others by way of posting multiple visuals with all their contacts or just their selected circle of people."
In terms of future additions, Moyo says a wallet system will be introduced that will enable peer-to-peer money transfer to contacts.
Furthermore, links to online stores will also be included, which will enable users to purchase virtual gifts and physical gifts for their contacts on the app.
"Users will have the ability to make payments on the app. Within the first half of this year, not only will users of the app be able to send money to each other, in-app prepaid purchases will be enabled as well," he concludes.
54gene Unveils World-class Scientific Research Laboratory in Lagos
54gene has unveiled its new lab in Lagos State, Nigeria, capable of human whole genome sequencing and a variety of other scientific investigations.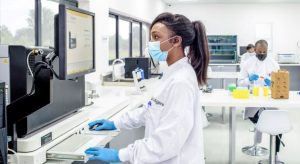 Hosting a suite of world-class molecular genomics capabilities, including the Illumina Novaseq 6000 and NextSeq 550Dx the lab is part of 54gene's mission to enable Africans to conduct genomics research and will be fully operational from January 2021.
The new lab, recently inspected by the Commissioner of Health for Lagos State, Prof. Akin Abayomi, is geared to crucially expedite internal and external research projects designed to facilitate precision medicine for Africans and the global population.
54gene is currently conducting research to discover novel biological insights based on genetic modifiers, by deriving information from its unique and rich data set. This will allow the company's researchers to determine the underlying drivers of infectious and noncommunicable diseases prevalent on the African continent as well as genetic variants unique to its population.
The new lab strengthens 54gene's capacity to enable more research that yields insights from the world's most diverse populations to solve some of the biggest global healthcare challenges.
Commenting on the significance of 54gene's  advanced molecular capabilities, Founder & CEO, Dr Abasi Ene-Obong said: "Over the last two years, our growth has been underpinned by a supremely experienced world class team, and the collaboration of key stakeholders on the continent.
"I am proud of the impact our work is making scientifically and economically on the African continent and globally; and the many scientists around the world, who collaborate with 54gene.
"Our vision is not just to address the health disparities in Africa but to distinctly advance research in some of the most common and rare diseases that affect the global population. To do this we need to scale our operations and continue to collaborate on cutting edge research. The possibilities are immense and we look forward to expanding this impact even more."
Visiting the Molecular Genetics Operations labs and the Biobank, the Honourable Commissioner of Health for Lagos State, Prof. Emmanuel Akinola Abayomi, said, "This is quite an impressive setup, and I am happy that 54gene has chosen Lagos as its base. I believe this is going to be a mutually beneficial arrangement as Lagos is keen to promote a medical innovation hub in the State.
"We will continue to create an enabling environment for the private sector, like 54gene, to flourish, while ensuring that the public's interests are adequately protected. We look forward to partnering with 54gene and other stakeholders alike to power innovation and a sustainable bio economy."
Showmax and MTN Partner to Bring More Entertainment to Nigeria
Showmax, Streaming provider and MTN Nigeria have launched a special data deal for Showmax Mobile subscribers that includes the monthly subscription and 2.5GB data – enough to stream 25 hours' worth of movies, sports, series, kids' shows and more.
A Showmax mobile subscription gives access to the full Showmax catalogue on a data-enabled mobile device and is available for N1250, including MTN data.
Sports fans can get Showmax Pro Mobile and MTN data for N2100. Showmax Pro features all Premier League, Serie A and La Liga matches plus a wide range of live sport from SuperSport including pro boxing, international marathons and IAAF athletics on top of the full Showmax entertainment catalogue.
"Keeping up with our digitally savvy, always-on-the-go customers is an exciting challenge that is made easier with partners like Showmax," says Chief Digital Officer, MTN Nigeria, Srinivas Rao. "This alliance could not have come at a better time."
Showmax also includes Nigerian series and movies express from Africa Magic, like telenovelas Riona and Enakhe and new seasons of Date My Family, Unmarried and My Siblings and I. Look out for Akin Omotoso's The Ghost and the House of Truth, and 20 Pound Dream by Andy Amadi Okoroafor. Coming soon is Showmax's first Nigerian Original series, I AM LAYCON, starring BBNaija S5 winner, rapper and songwriter Olamilekan "Laycon" Agbeleshe.
"Mobile streaming is an important consideration throughout Africa," says Yolisa Phahle, CEO for General Entertainment and Connected Video at MultiChoice Group, "which is why Showmax offers mobile-only versions of Showmax subscriptions.
"We're proud to have an extensive collection of the continent's most-loved original African content to share with MTN's customers and to introduce them to the world of streaming on Showmax."
International shows feature the best of HBO like Game of Thrones and Insecure starring Issa Rae and Yvonne Orji, Emmy nominees Succession and Watchmen, and popular series like Power and Siren. Kids' favourites include Paw Patrol and Henry Danger. Hollywood blockbusters include Dolittle starring Robert Downey Jr, epic war movie 1917 and Sonic the Hedgehog.
The deal is available from January 2021 to 31 March 2021. To get this offer via USSD, dial 131*8*4# or go to www.showmax.com/mtn for more.