Some of the Tools for the Job in Hand
BY Gregory Kronsten
The principal losers from COVID-19, as with other global viruses and all national disasters, are the poorest members of society.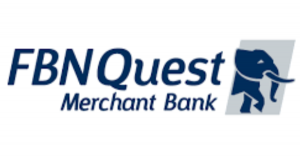 They have fewer, if any savings. They generally live on top of one another. Their income is received in cash because their jobs, if any, are not secure.
They depend upon the state for education and health so when the government seizes up for whatever reason, they are left without. We could go on. The lucky ones are the "professionals" who can work from home and adapt to the restrictions imposed by their government.
The authorities in Nigeria have sought to respond with monetary and fiscal stimuli. The headline measure on the monetary side was the rate cut of 100 basis points (bps) announced by the monetary policy committee (MPC) last month.
The impact of rate changes is limited for well-documented reasons, which explains the consensus view (including our own) ahead of the meeting on 28 May that there would be no change. The cut was the signal/message, whatever its effect, that central banks and MPCs across the world have sent in the face of COVID-19 and the ensuing lockdowns.
On 16 April, the CBN governor outlined a package of regulatory and credit measures that was costed at N3.5trn in aggregate. The largest intervention was a N1trn facility for agriculture and manufacturing, of which N93bn had been disbursed for 44 projects one month later. Similarly, for the N100bn healthcare intervention, a total of N10bn had been released.
This is not particularly fast or slow. The CBN has tested procedures to follow. There are not the resources available for the quick fix. In the US the government sent a cheque to each household. In several European countries such as Germany, Switzerland and the UK, banks released government-guaranteed loans for small business after credit checks that could charitably be termed light.
There is little doubt that some of these loans were fraudulent and that many will turn sour. However, governments in advanced economies can take the hit.
The Federal Government of Nigeria's (FGN) contribution to the fight against COVID-19 is the inclusion of a N500bn COVID-19 crisis intervention fund within the latest version of the 2020 budget, approved by the National Assembly on 11 June.
This fund is to be targeted on improvements to healthcare facilities and a special scheme of public works to employ 770,000 Nigerians. Additionally, the FGN will request funding from the World Bank Group for its Nigeria Centre for Disease Control (NCDC), the country's leading public health institute, and from a West African disease surveillance vehicle to provide US$100m for the state governments to tackle the impact of COVID-19.
These initiatives will complement programmes financed by the US$5.5bn multilateral borrowing in the budget, of which the IMF has already disbursed US$3.4bn. A further US$290bn has been approved for release by the African Development Bank.
It is far too early to say how much COVID -19 will hit the health of Nigerians, let alone the broader economy. An analysis of the victims elsewhere tells us that the young average age of the population stands in Nigeria's favour.
We should also cite the possibility that the average temperature counts as another positive. All advantages, and we will add the sizeable domestic investment institutions that will fund most of the FGN's borrowings, are to be valued since Nigeria has limited resources to fight off COVID-19.
Gregory Kronsten is Head Macroeconomic and Fixed Income Research, FBNQuest
Afrinvest Sees Fortunes in MTN, Airtel Stocks
Analysts at Afrinvest (West Africa) Limited have made case for investing in the shares of MTN Nigeria Plc and Airtel Africa Plc, saying their current prices are undervalued.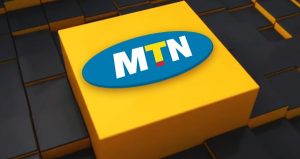 In report , Afrinvest said the telecommunications sector in Nigeria remains the fastest growing, the most resilient and the largest contributor to the economy's growth.
They noted that despite this, the sector is not at its full capacity yet, given weak broadband penetration at 37.8 per cent and the huge prospects for mobile money under the right regulatory framework.
They noted that these opportunities drive their optimistic outlook for the sector despite weak macroeconomic conditions.
According to the analysts, the major pressure point for the industry has been regulation, with NCC's heavy regulatory fines and policies to ensure fair competition restraining the growth of some major players.
" Similarly, regulation has restricted the expansion into other business lines with strong prospects such as financial services, unlike in markets like Kenya and South Africa. We believe the speed and flexibility of regulation would shape the trajectory of growth and investment in the sector," they said.
They noted MTNN and Airtel Africa Plc have market share of subscribers at 37.3 per cent and 27.2 per cent respectively.
The two companies have also continued to invest in telecommunications infrastructure to boost capacity and deliver superior services to customers, with annual capital expenditure of about N617.4 billion and N580.7 billion respectively over the past three years.
"With regulators loosening previously rigid rules and providing to telcos an even better opportunity to deliver financial services, we see another pathway for strong growth reminiscent of historical levels in the medium-term. The immediate worry is the unprecedented economic crunch brought by the COVID-19 pandemic worldwide, which could affect 2020 earnings. However, the industry is expected to remain resilient as the digital economy has boomed during the lockdown implemented to fight the pandemic," Afrinvest said.
It said that in its analysis shows that that MTNN (10.6x) and Airtel Africa (4.0x) are undervalued with an average P/E multiple of 7.3x compared with BRICS markets such as Brazil (11.6x), Russia (13.3x), India (13.4x), China (48.5x) and South Africa (12.5x).
"Put together with our positive outlook for the sector over the medium-term, we believe the opportunity is attractive. Based on our valuation of MTNN and Airtel Africa Plc, we arrived at a target price (TP) of N147.67 and N419.53 per share respectively, compared to N115.00 and N328.70 in that order as at yesterday.
Amazing Entertainment & Education Shows for Kids this Weekend On DStv
On DStv, the kids are in for a jolly ride, with so much to learn from and be entertained with. Every day we help them find a balance between learning and playing. Here is a bit of what they can look forward to in the coming days.
This weekend for the Premium customers on M-Net channel 101 is Storm Boy airing this Saturday 11 July 2020 at 4:00 PM. It tells the story of a boy's lonely life with his reclusive father on a desolate coastline, who forms a close bond with a pelican bird, Mr. Percival, his life will take a new and unexpected turn.
For DStv Compact Plus customers is Totally Rubbish is an art show with a difference which airs on Da Vinci channel 318. In each episode presenters, Michelle and Nigel come up with great ways to use rubbish to make art and create great tricks. They visit famous artists for inspiration and learn to see the world through their eyes. This weekend, Michelle and Nigel use rubbish to make a fashion folder, a phone holder and a mock mess and they check in with Vincent Van Gogh. Get the kids busy this Sunday 12 July at 11:00 AM.
On CBeebies channel 306 is Dog Loves Books. This pre-school animated series is based on the award-winning book by Louise Yates and introduces a sweet, funny double act of bold adventurers. Dog is a dog of few words. Pug is a dog of many words. Together they form a delightful duo who like nothing better than getting into a good book. Showing Monday 13 July at 4:45 PM.
DC Super Hero Girls are more than crime-fighting besties, they're a diverse group of dedicated super-teens! Working together, they fight the battles of Metropolis and the battles of growing, up all at the same time. Showing weekdays at 5:30 PM on Cartoon Network channel 301.
Visit the website or download the MyDStv app from the iOS and Android stores for more information and self-service options.
Pantami Inaugurates Committee to Increase Broadband Penetration by 2025
Federal Government on Thursday inaugurated a Broadband Implementation Steering Committee (BISC), to accelerate the attainment of the country's broadband penetration to 70 per cent by 2025.
Dr Isa Pantami, minister of Communications and Digital Economy, while inaugurating the committee in Abuja, said the current 40.18 per cent penetration should be raised to improve the contribution of the sector to the nation's GDP.
"If you look at the contribution of technology to our GDP, what we have achieved in the first quarter of 2020 is unprecedented, the contribution is 14.07 per cent.
"So this is a clear indication that the more there is proper penetration, the more the nation's GDP will increase.
"Part of the plan is that we are targeting at least 90 per cent of our population in Nigeria to have access to broadband, so we are targeting 70 per cent penetration by 2025," he said.
The minister said before now, the broadband penetration was 31 per cent but based on the recent report released by the NCC, the broadband penetration had now increased to 40.18 per cent.
According to him, it represents almost 10 per cent penetration in less than a year.
He explained that the new Broadband Plan, 2020-2025, was designed to deliver data download speeds across Nigeria at a minimum of 25Mbps in urban areas, and 10Mbps in rural areas.
Pantami said the aim was to ensure effective coverage of at least 90 per cent of the population by 2025 at a price not more than N390:00 per 1GB of data (i.e. two per cent of median income or one per cent of minimum wage).
According to the minister, the plan is being tailored in line with the pledge by President Muhammadu Buhari to lift 100 million Nigerians out of poverty in 10 years.
"The plan will accelerate the aspiration of the country, as it leap frogs with the rest of the developed world toward the widespread deployment of 5G technologies, even while it is yet to achieve significant 4G coverage and adoption.
"With the 14.7 per cent contribution to the nation's GDP, Nigerian government believes that rapid rollout of broadband services will address various socio-economic challenges faced by the country.
"Some of the challenges include: to grow its economy, create jobs, rapidly expand the tax base, and improve digital literacy and educational standards," he said
He added that the current plan was to ensure the deployment of nationwide fibre coverage to reach all state capitals and a point of presence in at least 90 per cent of local government headquarters.
According to him, it also targeted to reach tertiary institutions, major hospitals in each state and 60 per cent of base stations by 2025 at statutory rates of N145 per meter for Right of Way (RoW).
He said that the ministry's engagement with the Nigeria Governors' Forum had inspired several state governments to adopt the N145 per meter and a few of these states had waived the fee altogether.
"President Buhari has also directed the security agencies to protect all critical national infrastructure," he said
On jobs creation, Pantami said that the fibre to the Home Council Europe, a 25 million EUR investment in information and communications technology, including smart grid and broadband, would create or retain 700,000 jobs.
The minister noted that out of the figure 360,000 would be small business jobs.
He said that higher standard of living and socio-economic development had caused the growth of e-health, e-education and e-government, among others.
He, however, mandated the committee to ensure effective monitoring and implementation of the plan.
"You are expected to adopt the Broadband Plan as your working manual; you should become very familiar with the 100-page document.
"I believe that a combination of the knowledge of its content and your subject matter expertise will enable you to provide a catalyst for innovative solutions to the implementation of the Plan.
"I often state that no Policy or Plan can implement itself.
"As such, it is critical to ensure that an adequate level of monitoring and feedback are integrated into your activities," he said.
In his remarks, Prof Umar Danbatta, executive vice chairman (EVC), Nigerian Communications Commission (NCC), thanked the Minister for putting the committee together and urged it to work in synergy with other related agencies.
Mr Ubale Maska, chairman of the Committee, who is also the Executive Commissioner, Technical Services, NCC, explained that broadband was the centre of any digital economy of a country.
"We are humbled to be members of the implementation committee responsible for steering the National Broadband Plan (NBBP).
"We express our commitment to bring to bear our wealth of experience for the successful implementation of the plan," he said.
Other dignitaries at the occasion includes Mr Kashifu Inuwa, director general of National Information Technology Development Agency (NITDA), Prof. Mohammed Abubakar, managing director of Galaxy Backbone.