Spotify Names Moliy as EQUAL Ambassador for June
Spotify has announced Ghanaian singer and songwriter Moliy as the EQUAL Africa ambassador for the month of June.
Known for her ground-breaking 'WONDERGIRL' EP released in 2020 as well as for her feature on Amaarae's hit single, 'Sad Girlz Luve Money', the singer born Molly Ama Montgomery is deeply influenced by her rich Ghanaian heritage.
Moliy takes inspiration from her childhood spent between Accra and Orlando, Florida, where she was exposed to musical sounds like Afrobeats, Reggae, Soul, Jazz, and Hip-Hop.
Reacting to her EQUAL Africa selection, Moliy says she's always felt there was a huge disparity between the levels of success amongst male and female artists, ranging from bigger paychecks to bigger venues afforded to male artists over female artists.
"As if that's not enough reason to uplift female artists, there's always a reason to bring us down: from body shaming to constantly comparing and pitting us against each other. There's also this theory that women 'supposedly' have a ticking time bomb hanging over our heads on when we can be successful and when our prime time is over," she adds.
As a staunch advocate for female empowerment in the creative scene, Moliy feels that EQUAL provides a platform that inspires generations of women in Africa.
"When people ask who are the biggest artists here, the first five names you hear are likely to be male. But this is what I live for, this is why I am here, there will be a day when the top five will be females and I'm going to be alive to see it. I'm going to be one of the greatest artists to ever come from Africa and inspire an entire generation of women," she concludes.
The EQUAL programme by Spotify is geared towards shedding light on powerful female voices making groundbreaking moves on the continent's music scene.
"The voices of women are still missing from popular music. Our goal with the EQUAL Music programme is to shine light on creative young African women who are finding their voice through music," says Spotify's head of music for sub-Saharan Africa, Phiona Okumu.
"We are grateful for Moliy's remarkable journey and experiences that have shaped the strong voice she has. We are also excited for her future in the music industry and are happy to welcome her to the EQUAL programme," she says.
Champions Emerge @MTN Junior Tennis Tournament
Following participation from over 100 children across Abuja, Akwa Ibom, Benue, Calabar, Edo, Ekiti, Ogun, Osun, Oyo, Lagos among others, seven winners from the four age categories – boys and girls – 10 – 16 – have emerged at the 2022 MTN Junior Tennis Tournament, which was held at the Lagos Lawn Tennis Club, Tafawa Balewa, Lagos, on Saturday June 25, 2022.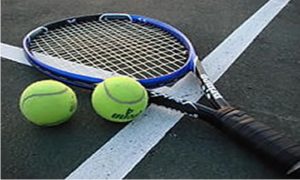 The tournament, which started on June 21, 2022 and is part of the International Tennis Academy (ITA) Junior Tennis Circuit, was initiated to provide a platform to identify junior tennis talent across the nation and aid their development to become professional players.
Chubuike Amasiani from Abuja emerged champion of the boys U-10 final after defeating Lagos based, Basit Adepoju, 9-8. Joy Emmanuel from Lagos won the girls U-10 final after defeating Lagos based, Rose Nana, 9-2.
Lagos based prodigy, Murewa Egbeyemi defeated his Abuja counterpart Chukwudubem Amasiani 9-4 in the boys U-12 category while Lorelay Holzendorff of Edo state dismissed Favour Okon-Jones from Akwa Ibom 9-0 in the girls U-12 final.
Benue based Kater Kpum, emerged the boys U-14 winner defeating Onyekachi Ogunjiofor from Ibadan 9-6 while Etoro Emmanuel, of Akwa Ibom saw off her opponent, Benue based Mary Iorlumum, who had to retire due to injury, 5-3.
Commenting on the sponsorship of the tournament, Senior Manager, Sponsorship and Promotions, MTN Nigeria, Osaze Ebueku, said, "We have a lot of talented youths across the country, we want to identify those talents and aid their development into  becoming future champions. That is why we are very excited to collaborate on tournaments like this and we will continue to support them."
Expressing his thoughts on the importance of the MTN Junior Tennis League, Director, International Tennis Academy (ITA), Godwin Kienka said, "It is very important for the country to have tournaments that attract the best talent from all over the country, identifies them and gives them a chance to develop. Having a brand like MTN support tennis is a big win for tennis in Nigeria because people will begin to pay attention."
The highlight of the event was the boy's U-16 final with Oyo based Mubarak Ganiyu, popularly called 'Nadal' by his fans, defeating long-term rival and Ekiti based counterpart, Seun Omisakin, 9-8 in a thrilling final.
Unity Bank Corpreneurship Challenge: Delta, Rivers Corps Members Listed to Benefit from N10m Business Grant
Unity Bank's flagship Entrepreneurial Development Initiative, Corpreneurship Challenge, is set to return for the 8th edition across 10 locations in Nigeria, including a debut in Delta and Rivers States.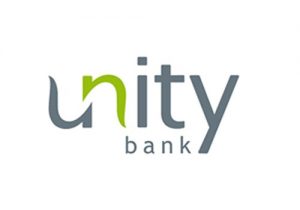 The Retail lender kick-started the Corpreneurship Challenge scheme in 2019, with a launch in Lagos and in three other states, which included Edo, Ogun, and Abuja, but with the increasing traction of the initiative among corps entrepreneurs, the Bank has now expanded the programme to 10 states across the federation.
The first expanded edition covered Lagos, Ogun, Abuja, Edo, Katsina, Enugu, Bayelsa, Akwa Ibom, Sokoto, Kano and Kaduna. This edition will hold for the first time in Rivers and Delta as well as making a return to Sokoto, Edo, Abuja, Akwa-Ibom, Osun, Kano, Bayelsa and Enugu.
The Corpreneurship Challenge, which has earned the Bank a national recognition for its impact on youth empowerment and job creation, has continued to elicit growing interest among the corps members, attracting over 2000 applicants and participation in every edition.
In partnership with the NYSC Skill Acquisition and Entrepreneurship Development, SAED, the initiative prominently features a business pitch presentation that provides the participants with the opportunity to present their business plans and stand a chance to win up to N500, 000 cash in the business grant.
Previous editions saw participants pitching business plans from several sectors including software solutions, fashion, fish production, poultry farming, bee farming, retail chains, and piggery to beverages which were assessed based on originality, marketability, and future employability potential of the product and knowledge of the business.
So far, Unity Bank has invested over N100 million in the initiative which has now produced 58 winners since it was launched.
AMAA-StarTimes Short Film Festival Empowers Local Filmmakers
This year the African Movie Academy Awards (AMAA) has partnered with StarTimes, the biggest pay-tv company in Nigeria, hosted the AMAA-StarTimes Short Film Festival (The Shorts).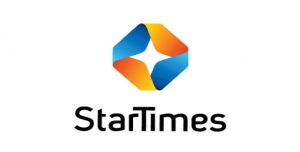 The Event is organized to motivate young and promising filmmakers on the African continent by providing a bigger platform for talented young people to succeed.
The festival has shortlisted over 200 short films. Selected from over 500 entries across Africa, the short films were aired daily on the ST Nollywood Plus channel on StarTimes at 8 pm. The pay-tv company has also added the films on the StarTimes-ON mobile app to run throughout the festival period.
Recently in June, StarTimes, in partnership with The Africa Movie Academy Awards (AMAA), rewarded outstanding short filmmakers across Africa. Held in Lagos, the award ceremony had industry experts in attendance, including Femi Odugbemi, Tunde Kelani, Peace Anyiam-Osigwe of AMAA, Femi Adebayo, alongside StarTimes team led by CEO, Alex Jian, and content Director, Viki Liu.
Edmond Tawale from Uganda emerged winner of the special prize for a documentary with the movie titled Ateker. Edmond got prize money of $1000.
The outstanding short film winners are Frank Abasiekong from Nigeria as 2nd runner-up for his short film titled Room 10; Frank Dzikonu from Ghana as 1st runner-up for his animation movie titled Sad Story of Kojo; while Enobong Nkanta from Nigeria emerged as the winner for his short film titled Mama's Song. The 2nd runner-up got $1000, the 1st runner-up got $2000 and a mobile phone; while the winner got $3000 and a laptop.
Speaking at the Award ceremony, Peace Anyiam-Osigwe, Founder of AMAA said, "I'm delighted with this initiative to reward our young filmmaker and happy with the synergy StarTimes is having with the movie industry. Filmmakers need to understand the process of filmmaking.
We approached StarTimes for partnership and StarTimes is willing to help us nurture these resourceful people. We have to clear the stage for young and upcoming filmmakers. If we catch them young and structure them properly, it will help the growth of having better films being made along the way."
Also speaking, the CEO of StarTimes, Alex Jian said, "We are here to award excellence, creativity, hard work, and originality. It's our goal to provide a bigger platform for talented young people to succeed on their dream roads. StarTimes has been deeply engaged with Nollywood since last year, starting with the production of Ile Alayo Season 1, a great work directed by our friend and ambassador Femi Adebayo.
During the process, we noticed the great potential of the whole industry, and we are surprised by many young content creators. They are passionate, hardworking, and full of inspiration.
As a Pay-TV platform rooted in Africa, StarTimes aims at providing the best content to its audience. And we are very willing to support content creators in all kinds of ways because when they grow, the industry grows; if they succeed, we succeed."