StarTimes Offers Free All Kids' Channels During Summer Holiday
StarTimes has announced a one- week free viewing for all of its kid's channels from August 1-7, 2019.
This, the company said is in a bid to entertain, educate, and provide informative content to children who are on holiday. No subscription is needed for those channels
According to Kunmi Balogun, public relations manager, the kids can now watch the popular paw patrol on Nickelodeon among other great educative contents.
"We are staying true to one of our core values of providing and entertaining viewers with timely, uncommon and innovative content. The holiday season for children is upon us and we have a whole lot of fantastic content lined up to ensure they enjoy their summer break with family."
He added that children are a part of our business and now they can enjoy unlimited fun during the holiday on channels like ST Kids, Jim Jam, Nickelodeon, Baby TV and more irrespective of the bouquet their parents have subscribed.
Nigeria's Burna Boy, Tanzania's Diamond Platnumz Lead the Pack in MAMA Kampala 2021
The second list of nominees for the upcoming MTV Africa Music Awards Kampala 2021 (MAMA) on 20 February spotlights Nigeria's Burna Boy and Tanzania's Diamond Platnumz who top the list with three nominations each.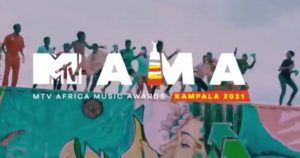 Five talented African musicians – Innoss'B, Master KG, Nomcebo Zikode, Simi, and Wizkid – also topped the second nominees list with two awards each.
Consistent to previous MAMAs, category announcements are phased over several weeks in lead up to the main event on 20 February. The six categories in total announced in the second round of nominations comprise – Best Collaboration, Best Alternative, Best Fan Base Award, Best International Act, Personality of the Year and Song of the Year.
The remaining three categories – the MAMA Legend Award, the Video of the Year Award and the MAMA Generation Change Award – will be revealed on the night of the MAMA Kampala 2021.
Monde Twala, Senior Vice President and General Manager at ViacomCBS Networks Africa (VCNA) said, "Congratulations to all our nominees who have been recognised as we build up to the MAMA Kampala 2021 virtual awards ceremony. African artists deserve the recognition and must be celebrated for their commitment and dedication in driving the power of creativity and music to inspire the youth on the continent to take African culture to the world."
For the category of Best Collaboration, Burna Boy was nominated twice, for his song 'Monsters You Made', with global artist Chris Martin, and with South Africa's Master KG and Nomcebo Zikode for 'Jerusalema Remix'.
Diamond Platnumz also made this list with his collaboration with Innoss'B, 'Yope Remix'. Other nominees in this category include Yemi Alade and Angelique Kidjo for 'Shekere,' Wizkid and H.E.R. for 'Smile,' and 'Already' by Beyoncé, Shatta Wale and Major Lazer.
The Best Alternative category features some of the continent's most successful alternative artists, including Nigeria's Adekunle Gold and Simi; Ami Faku, who hails from South Africa; Ghana's Amaarae; AfrotroniX from Chad and Kenya's Matata.
The most highly contested category is the Song of the Year, which features 12 nominees in total, including artists from South Africa, Kenya, Nigeria, the Democratic Republic of Congo, Uganda, Tanzania, and São Tomé and Príncipe.
Equally a heated contest category is the Best Fan Base Award which features a diversity of 10 nominations across the continent from eight countries to compete for fan favourite.
"Uganda, the Pearl of Africa, is excited to bring the best of Africa's musical talent to the world," noted The Honourable Godfrey Kiwanda, State Minister for Tourism Uganda. "It is an honour to be part of the MAMA Kampala 2021 and support its commitment to the growth of African music. This is also a great opportunity for Uganda to share its heritage and culture beyond music to its people, landscapes, wildlife and history."
The nominees are selected by the MAMA Kampala 2021 Academy, an esteemed group of music industry, opinion formers and tastemakers from across the African continent who are tasked with selecting the very best of African talent who have received airplay on MTV Base over the previous year. In addition, the nominees they select must bring Africa's culture, music and pulse to a global audience and serve as an inspiration to the youth.
Voting for MAMA KAMPALA 2021 is open at www.mtvmama.com, and affiliated Twitter, Facebook and Instagram accounts. Voting in all categories closes on 31 January 2021.
The MTV Africa Music Awards Kampala 2021 will be broadcast on MTV Base (DStv Channel 322) and MTV Africa (DStv Channel 130) on Saturday 20 February 2021 at 20:00 WAT / 21:00 CAT / 22:00 EAT. The show will also be aired on MTV channels across multiple continents as a one-hour MAMA-themed MTV World Stage feature.
Ecobank Nigeria Launches Radio programme for SMEs
Ecobank Nigeria has launched a radio programme – "Ecobank Business Hour" targeted at empowering small and medium enterprises (SMEs) in the country.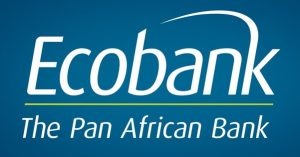 Emeka Agada, head, SME, Ecobank Nigeria, says the programme which is being syndicated across 10 radio stations in Nigeria is one of the several initiatives the bank is deploying to empower its SME customers with the right resources to thrive.
He stated that the programme will also enlighten the public about the various solutions designed by the bank to help businesses.
He explained that the radio programme being produced by Royal Roots, one of Nigeria's leading production companies, has already commenced and will be aired for an initial period of 13 weeks.
He added that the rich content will help entrepreneurs and business managers to upskill and reskill for growth in the new digital landscape.
According to him, "This further underscore our unwavering commitment to supporting and sustaining the development of SMEs in all sectors of the economy. The radio programme promises to be an impactful series. I encourage all small business operators including their customers, friends and family members to set aside time to listen to the programme and get tips on how to grow their businesses."
Also speaking, Greg Odutayo, managing director, Royal Roots, said the program will enable aspiring entrepreneurs understand how to set up and manage successful businesses.
He commended Ecobank for supporting a programme of this nature, capable of generating positive activities in the SME space.
The Business Ecobank Hour is being anchored by the duo of Greg Odutayo, a presenter, producer and director with over 28 years of professional experience and Helen Ese Emore, an international facilitator, seasoned MSME project development and business coach. The programme will run in 10 radio stations including, Inspiration 92.3FM, Lagos, RayPower 106.5FM, Kano, Odenigbo 99.1FM, Obosi, Liberty 91.7FM, Kaduna and PH Family Love 97.7FM, Port Harcourt and of others.  Some of the topics and issues lined up for the broadcast include- starting a new business, structuring your business and business planning, company registration, funding your business, creating markets for your products, taxes and taxation, digital payments and collections, how to obtain SONCAP and NAFDAC registration for all products and many other relevant topics, in addition to tips on how to access Ecobank's bouquet of offerings for SMEs.
Only recently Ecobank Nigeria was named Among 2020 Customer Experience Leaders in Nigeria by Leading audit and professional services company, KPMG Nigeria.
Specifically, the report stated that respondents were impressed with the interaction between Ecobank and its customers during the COVID-19 pandemic lockdown, stressing that the bank was able to provide personalized service to its respective customer segments.
KPMG's Nigeria banking industry customer experience survey measures the performance of lenders in the country in terms of their relationship with their account holders and other users of financial services.
OTT TV & Video Subscriptions to Reach 2B Globally by 2025 – Report
A new report by Juniper Research has found that there will be nearly 2 billion active subscriptions to on-demand video services in 2025; a 65% increase over the end of 2020.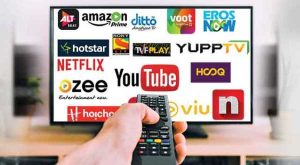 The primary engine for this growth will be from traditional broadcasters, who are increasingly turning to streaming services in order to extend their reach and compete with online video giants such as Netflix and Amazon Prime Video.
The new research, OTT TV & Video Streaming: Evolving Trends, Future Strategies & Market Forecasts 2020-2025 Research, notes that traditional broadcasters are turning to hybrid services, a combination of subscription- and advertising-supported monetisation, such as NBC's Peacock, and CBS All Access, which offer tiered services that still generate subscription revenue but show advertisements in lower-priced bands in order to keep end user prices down.
Juniper Research anticipates that these services will account for $1.4 billion in advertising spend in 2025.
For more insights, download the free whitepaper, Tuning into the Future of Video Streaming Whitepaper Download
Further Monetisation to Combat Subscription Fatigue
Juniper Research's report notes that, as subscription services become increasingly prominent, particularly in the US, different models will be needed to combat subscription fatigue. The report estimates that in 2020 there was an average of four SVOD subscriptions per household in the US, but with growth slowing significantly from 2021.
"Thanks to this high level of market saturation, streaming providers need to keep their offerings competitive to retain subscribers", notes research co-author Nick Hunt. "Hybrid monetisation is one way that VOD providers can keep their offerings low-cost, and therefore less likely to be dropped."
Social Video Brings Lower Ad Growth
The report shows that over 70% of streamed video sessions in the next five years will occur on smartphones, thanks to the emergence of social videos on platforms like TikTok.
However, these do not yield a high number of advert slots per video watched, meaning that smartphone advertising spend will only grow at an average rate of 2% each year over the forecast period.