UBA's REDTV to Light Up #UBAmarketplace 2019 With Creative Panel Sessions, Others
Youths and adults alike are in for a great time at the #UBAMarketplace2019 as UBA's award winning online network, REDTV has lined up a number of exciting acts to keep visitors and participants entertained during the two-day event which will take place on July 26th and 27th 2019.
The UBAMarketplace2019 will be held on the sidelines of the Tony Elumelu Entrepreneurship Forum – the largest gathering of the entrepreneurship ecosystem in Africa.
The over 20,000 expected guests will be treated to a lot of  entertainment, panel sessions, fashion, fun, comedy, relaxation and will have the unique opportunity to meet with some of their favourite stars and celebrities.
Africa's star boy Wizkid will sit with UBA's GMD, Kennedy Uzoka, in a fireside chat with the theme 'Stars & Suits: Afropop meets High Finance' as Richard Mofe Damijo, the top Nollywood icon, will sit in a movie panel session with Cynthia Nassardine, Cote D'ivoire's darling; top Movie producer/director, Tunde Kelani to discuss the theme 'The Big Picture: Business of film making' and how entrepreneurs from Africa can benefit from the enterprise. The panel will be moderated by REDTV's Executive Producer and Group Director for Communciations at UBA, Bola Atta.
The music industry will not be left out at the UBA marketplace as Dj Cuppy, Dj Neptune and Pheelz the Producer will discuss on the theme 'Booth to Bank: How the beat becomes the profit'.
Uzoka who spoke about the event, stated 'UBA has always been at the forefront of entrepreneurship across Africa, undertaking many projects aimed at contributing to and supporting Africa's growth and economic integration. The birth of the UBA marketplace and this entrepreneurial fair is a testament to our commitment to African SMEs'
Uzoka added that with the fair, UBA seeks to touch base with small business owners and to continue to positively affect the lives of entrepreneurs doing business in its countries of operations and beyond'.  "I think everyone realises that we need to prioritise the private sector. We need to encourage entrepreneurship and the youths. This is the driving factor and the major reason why we are organising an event of this magnitude' he said.
Other side attractions at the Redzone will be the screening of the Lion King Movie and Bling Lagosians; fashion shows; treasure hunts, Kiddies corner as well as a Founder's Day pitch event, where beneficiaries of the Tony Elumelu Foundation will be presented a platform to pitch their businesses with a grand prize of a grant, courtesy of UBA.
REDTV is UBA's dynamic online lifestyle channel that puts the spotlight on Africa with a distinct global appeal. Its award winning series, The Men's Club Season 2, is currently airing on YouTube.
MultiChoice Talent Factory to Host Masterclasses on Acting for Camera
MultiChoice Talent Factory (MTF), the creative shared value initiative of MultiChoice, is set to host Masterclasses on Acting for Camera in the West African sub-region.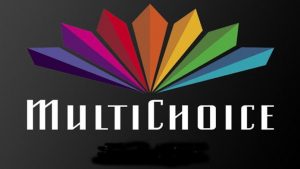 The Masterclasses will take place in Lagos on 28 January and in Accra, Ghana, on 30 January.
The one-day Masterclasses will have as facilitator Denny. Y. Miller, international award-winning director.
Speaking on the Masterclasses, Femi Odugbemi, MTF Academy Director (West Africa) said, Miller, who won awards for directing Isibaya and Swartwater, will be at both masterclasses to teach participants drawn from industry groups in new techniques in acting for camera.
Miller, who has been in television for over 25 years, started his career in the television and film industry at the age of 19 when he worked as part of the crew in Egoli- Place of Gold.
Surrounded by notable talent in the industry and some of the best technicians, he acquired experience that would leave him passionate about directing for television.
Miller directed season one of Nigeria's longest-running soap opera Tinsel, mentoring a cast and crew that had little or no experience in the genre.
He was also the creative director and director on two seasons of Moments with Mo, a hit Nigerian talk show, and wrote as well as directed Kenya's first talent search reality series, The Presenter.
Odugbemi explained that the masterclasses, which will involve actors, actresses and directors will ensure industry players to understand that imagery matters more than words in performance.
"These actors and directors would channel their emotions in a more powerful way when they comprehend the dynamics of acting with camera and not acting for camera," he stated.
He also pointed out that MultiChoice will continue to improve the skills personnel in the Nigerian film and television industry and that the MTF Masterclasses will eventually deliver a more professionalized and networked film/ television industry across Africa by expanding the community of highly skilled professionals in indigenous content creation.
Last week, Ari de Beer, an award-winning Steadicam operator, facilitated a well-attended one-day MTF Masterclass in Steadicam operations. It had in attendance seasoned camera operators, who received certificates of participation.
Participants at the Acting for Camera Masterclasses are required to have a minimum of 5 years' experience as actors/ actresses and will be drawn from across the industry spectrum in Nigeria and Ghana.
DStv Emerges Preferred Pay TV Option for Nigerians
MultiChoice Nigeria's DStv and GOtv platforms have emerged as Nigerians' preferred Pay TV service providers for home entertainment during the festive season of November and December 2019, into January 2020.
This was revealed in a newly published independent report which surveyed hundreds of Nigerians from various walks of life in 27 states across the country.
According to the report published by Nigerian Entertainment Today (theNETng), 52% of respondents say that watching some form of TV at home is their preferred festive season activity, while over 48% of Cable TV customers say that DStv is their preferred service provider throughout the festive period, including during the Christmas and New Year holidays. 33% chose GOtv as their primary source of TV content.
The survey which had over 80% of its respondents under the age of 35 also suggests that watching TV was the overwhelmingly most popular activity amongst young people during the festive season. Only about 30% of respondents say they spend most of the festive season going out to visit family and friends or to party.
The report also provides some insight into the most popular programming types among young pay TV subscribers in Nigeria. 47% of respondents say they watch mostly foreign movies on their pay TV services, while 12% watch mostly Nigerian movies on channels such as Africa Magic. 16% of respondents watch mostly football and sports, while 11% spend most of their time watching music shows during the holiday season.
While highlighting the consumption behaviour of content consumers in the country during the end of year festive season, this report has further reconfirmed the acceptance of DStv and GOtv amongst Nigerians. With the recent launch of new DStv packages; DStv Confam and DStv Yanga which are specially customised for Nigerians, MultiChoice aims to unlock a new level of entertainment and value for customers, giving them improved choices and a brand new, more-value-for-money experience.
APC Drags Adamawa Media Houses before NBC
Adamawa State Chapter of the All Progressives Congress (APC) has petitioned the National Broadcasting Commission (NBC), accusing some media houses in the state of not giving it right of reply.
The APC brought the development to the notice of newsmen in the state capital, Yola, yesterday via a letter in which it stated, "After observing with grave concern in the past few months the inability of some media houses in the state to accord us the right to reply, we wrote to the National Broadcasting Commission seeking clarification."
The APC did not mention names in its communication with newsmen, but its grouse would most likely rest against the media houses owned by the state government.
The petition by the APC brought to mind how incumbent governor, Umaru Fintiri, had complained shortly after he became governor-elect last year, how public media houses were servicing the interests of the government of that time as if the media houses were not run with tax payers' money.
The letter from the APC, signed by the state Publicity Secretary of the party, Hon Mohammed Abdullahi, was attached with a reply from the NBC in which the commission advised the party to take steps for redress.
The NBC made clarifications in its response letter from Musa Birniwa, Zonal Office in Maiduguri, signed by the Zonal Director, stating how broadcast media houses are required to give right of reply to complainants on false accusations.
It urged the APC to consider applying the appropriate measure to get right of reply.
Adamawa State is home to a number of media houses, including those owned by the state government, namely Adamawa State Television (ATV), Adamawa Broadcasting Corporation (ABC, a radio house), Adamawa Publishing Ltd, publishers of Scope weekly newspaper.