Super Pro .net Enchanes Courier Operations-Udenwagu
Nnaemeka Udenwagu, a system analyst, software programmer, data base administrator is also a Microsoft and Oracle certified professional. Udenwagu, a computer science graduate of the University of Nigeria is the managing director, Information Services Limited. He spoke to emeka okafor.
Courier Industry Development
I can tell you that the courier industry is moving very fast. When those ICTs came up and those information management systems like email, GSM phones, we thought they were going to draw back people sending items and letters to courier companies but we discovered that instead of doing that the development has boosted the services of the courier. Instead of ICT being a draw back to courier operations, we have used it to push forward courier companies. The truth is that courier companies have gone beyond those days of manual systems. A courier can go into the field now with a handheld device that looks like a GSM phone and as a customer is making shipment, the courier is entering it right into the handheld system that is running a mobile windows software. You can actually through ICT make sure that as shipment is being made, it is transferred into the system such that as a customer brings an item , he can start asking about the location of the item in the next two or three hours after he made the shipment .
Journey to Software Development
Right from , I had this flair for software design and you are supposed to major in certain area while in school as a computer scientist, whether you want to major in software, hardware or any other area of your choice including artificial intelligence. But I have this flair writing software right from my project in final year. I designed software and I fell in love with it and ever since then I have kept on designing. I am not designing because I don't have any other job to do, but I am doing it because of the love I have doing it and I know how to do it.
I am not the only one developing software in courier. I have seen one or two courier software and I know one or two friends, who are doing the same thing, but I found myself in the courier industry in the beginning of my carrier and I love it. I saw what they were doing and I learnt it and I now merge it with my IT flair such that I can now develop software for courier and logistics but that is not the only thing I can develop. I can develop software for anything you can think of as long as you let me know what you can do and how you want it to run. My software addresses everything you can think of in the courier industry. Let's take for instance documentation and at the end of the day you produce your invoices, tariff system, flat rate, discount, e-posting, tracking your shipment in the web and other things that have to do with courier. The software is comprehensive and robust software; it encompasses anything you can think of in courier. It has a front end developed in Microsoft studio and also has a back end that can run on Microsoft SQL server or Oracle data base depending on what you want so it covers every area of courier or even emerging areas of courier. When we develop software, we are able to change it to suit what you want. There are things that one courier company is doing that others are not doing so you incorporate it. Our business is to make sure that our customers are satisfied and can increase profitability through the use of our system. Our software is called Super pro.net. The first version that came out was Superpro but when we began to integrate internet connection, tracking and into it, we now call that version Super pro .net
Checking PODs on GSM Phones
That software we say that can take care of checking proof of deliveries (PODs) on mobile phones is just a section of the courier software. When you give a shipment or an item to a courier company, they deliver it and return what is called proof of delivery which contains the name of the person that received the document, date and time or if it was not delivered it provides information concerning the reasons why the message was not delivered. The customer sending the shipment wants to know at any particular point in time what has happened to his shipment. He doesn't need to pick up the phone and start calling the courier company or visit several times just to find out the position of his shipment. So what happens in the courier industry is that you make sure that this information is available in your web site. Each item that is delivered or shipped has a number which we call airway bill number. With the number you can track or place that number into the website and it will give you information about that item whether it has been delivered or not. If not delivered, why and everything about that. So we have a section of Superpro that does that tracking.
Device against Pilfering
In any establishment, security is very important and it is one of the most important aspects of data base management. Apart from the fact that we want to ensure data integrity, we also want to ensure data security. In the courier industry, it is important for us to note that just like in any other human endeavor, there will always be malicious attempt to subvert what management is doing to enrich oneself through illegal means. That means that you can have pilfering in the courier in the courier industry and there are many ways we can check that. For instance, one of the ways money can be pilfered is that workers can print their airway bill tickets, make their own shipments and make their companies carry the shipments while they pocket the money. What we do is that we generate what we call airway bill monitor or airway bill register. If a courier company has stations outside its main stations may be in the rural areas, each time airway bill booklets are sent to these stations, they are registered into the system. So as the stations are making their shipments, these airway bills are knocked out one after the other. At any given time you can reconcile each station with the number of airway bills given out. Again, if somebody has printed a strange airway bill outside the company, immediately you key in that number, because it is not registered, it will tell you invalid airway bill. That is just one aspect of it. There are many other ways like when people make cash shipment, they don't make lodgments. The system is able to monitor lodgment to make sure that every cash shipment made as recorded in the system, there is a corresponding lodgment in the bank to match that. If it is less, the staff can be queried.
Other Software
We have software solutions in areas like payroll and human resource management, software that can help you manage the behavior of your staff. We also have accounting systems that help you manage your finance and integrate it into whatever you are doing. We also have software that can manage your stock. Take for instance that you are a dealer in handsets, telephone system and computer hardware and you have 200 phones in the store as well as 300 laptops, 500 key boards, and 1000 pieces of monitors. If you want to manage these things by writing them in the book, it will be cumbersome. We have a software that can help you fix that .As soon as these things are coming in, you are entering them into the system and at any given time, as you are issuing out, selling or making use of them, the system is monitoring it. You can set what we call reorder level. If you have 1000 pieces of Nokia phones for instance and you don't want your stock to go below 30, you can set the system in such a way that once your stock reaches 30 it will inform you either by sending an email or a text message. It can even send a text message to your supplier. It makes things work seamlessly. Apart from stock management, we have Short Messaging System. Today we have a lot of businesses built around bulk SMS but sometimes you may not be doing bulk. What you want is not to begin to list the names of 1000 people or 1000 phone numbers and start sending text messages. You may want your system to be monitored and a text message can be released to the appropriate people when the appropriate event occurs. May be you want to call for a meeting and all the people who should be attending the meeting are in different locations, so it can be done in such a way that when this thing comes, all you need to do is to click a button and every body that should be in that meeting should be informed and all the message you want to send to them will be relayed to them and even when you are not there it can be programmed to happen. You have a situation where you have so many people in the field at different locations for instance in Enugu, Kano, Calabar or Maidugiri and some of these places don't have internet connection but there's GSM coverage. All that is required is to get a GSM phone, as these people are working in their various locations, they can send text messages into your computer and as the messages are coming, the computer will be generating report based on what is going on in the field. As the person is working snapping pictures, he is sending the pictures the same time. It can even be used in the communications industry -television or radio stations where they are hunting for news. You don't need to come back to the office for them to know that there is such news .You can bombard your computer in the office from anywhere you are. The good thing is that there's no limit as to the number of messages the computer can take. The system is also using these text messages to generate report classifying and arranging them per location.
Software & Economic Depression
I always see an advantage in whatever I have around me. You know that one part of recession is movement of fund. Fund will leave some people and move into the hands of other people. It is said that wealth cannot be destroyed but can only be transferred. Someone could be a millionaire before but now is a pauper, it is because his money has been transferred to somebody else. So recession is actually at which end of the rope you are – are you loosing or are you gaining. So in this period of recession , we can actually bring out a software to help companies and organizations do what they are doing better by reducing costs and maximizing profits
Guard against Piracy
Piracy has been a long time war. It's not only in Nigeria but all over the world things are being pirated. We try to do the best we can and then leave the rest. Even companies like Microsoft Corporations as big as they are being pirated. Even at that, we still build in security modules into our software to make it difficult to pirate. We use serial numbers such that if somebody buys our software he has to input certain numbers to activate it. You may have the entire software installed but you can't use it until you put that number. We also know that as there are many policemen around there are still thieves, you catch some today and life goes on.
Apathy about Local Software
The apathy is not only about software but on every locally made good. It is this idea that everything that comes from outside the country is better than those made within. That is the idea people used to have until India became strong in IT today IT is one of the highest sources of income for that nation. Before this time, people from that part of the world were neglected. But today from the United States of America, U.K, Germany people go to India to buy software. Initially they said it was because it's cheap but today we know that it is not longer because it is cheap. We know that those guys are good. The same thing with Nigeria. There may be apathy with use of software made in Nigeria but there are good software programmers in Nigeria. Even if you travel to the United States to go and buy that software some of the people doing this software in the U.S. are Nigerians. So the fact is that these programmers whether they are in Nigeria or in the U.S are the same. One thing about IT is that a mouse is a mouse in Nigeria and key board is a keyboard in the U.S. If you are oracle certified in Nigeria, you are oracle certified in other parts of the would because they are international certifications. IT in one part of the world is IT any where else. I am encouraging Nigerians to begin to embrace made in Nigeria software. Sit beside the programmer during the different stages of software development and get what you want. Foreign software is costly to maintain.
Mail Delivery Software
There is a way we can use our software in mail delivery. Take for instance if you are the person managing Nipost or mail system in your area. Take Ikeja for instance, for everybody that is maintaining a mail box in Ikeja we can create a mail box for the person in the data base. Each mailbox has a name as well as a number. So every mail that enters a box will be registered in the computer and that mail electronically enters your mail box. So you can go to the website of Nipost using your user name and password to open your box to check whether there is mail there. If there is a mail, you can quickly rush to Ikeja and pick up your mail apart from that, it can also be done in such a away that immediately a mail enters your box, it triggers an SMS into your phone informing you that there is a mail for you there . we can improve our services in such a way that immediately a mail drops into somebody's box it will trigger an SMS and even if the person is outside the country he can log on to the website and check his mail and if there is a mail in his box, he can call somebody here to pick it up and see what is inside.
NCC Arrests Man for Hacking into DSTV System
Nigeria Copyright Commission (NCC), has arrested one Mr Aliu Olalekan, for allegedly hacking into DSTV system and watching the channels free without subscription.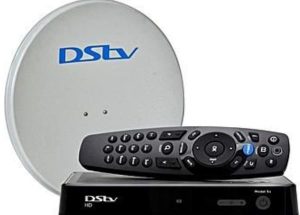 Mr Matthew Ojo, NCC Director in the Lagos Directorate Office said this while speaking with newsmen in Lagos, on Tuesday.
He said that the suspect used to watch DSTV channels free without subscription on his Android phone via an app which he downloaded on google play store.
"This suspect distributed the know-how to his telegram followers and on his blog with the aim of gaining more followers and viewership on his blog and makes more money through google ad-sense.
"The operation was based on surveillance which had earlier been carried out by the Multi-choice team and verified by a copyright inspector, " he said.
He added that the arrest was made in collaboration with a team of copyright inspectors led by the Head of Enforcement Department, Mr Charles Amudipe.
Others included; a team from Multichoice Nigeria led by Mr Umar Ibrahim and policemen from Lagos Command Headquarters, Ikeja.
Ojo said that the joint team conducted an anti-piracy operation at the premises of the culprit in Amukoko, Lagos.
According to him, the suspect was contacted on phone by a member of the operation team on the disguise of patronising him. "The suspect came out to meet the caller and in the process of discussion, he was apprehended.
"The suspect took the team to his resident. The squad paraded his one-room apartment and recovered his laptop and phones used in perpetrating the ungodly act. "He was arrested and brought to the copyright commission office for further investigation, " he said.
Ojo said that, on getting to the commission's office, the statement of the suspect was taken and the inventory of items seized from him taken. He said that investigation on the matter was still ongoing and if found guilty the suspect will be charged to court.
NCC, Digital Encode Support NITRA Innovative Tech Forum On Post-COVID-19 Strategies
The Nigerian Communications Commission (NCC), Nigeria's telecommunications regulator and Digital Encode, Cybersecurity and Compliance advisory company, have indicated interest to partner with the Nigeria Information Technology Reporters Association (NITRA), the national umbrella body of ICT reporters, as it organizes a forum that will x-ray the industry's future plans for ICT growth post pandemic era.
The event, slated to hold on October 15, 2020, will seek to discuss the needs for a fortified ICT sector after the COVID-19 era, and the level of preparedness of ICT stakeholders to embrace the challenge of being pivotal to the stability and growth of all other sectors.
A statement from NITRA National Secretariat in Lagos indicates that due to the pandemic and need to observe the COVID-19 protocol on social distancing, the event will be held via a Webinar.
This year's theme, "Multi-stakeholder Approach To National Recovery Post-Pandemic", is in line with the annual event's generic theme, 'NITRA Innovative Tech Forum', a contribution by NITRA to the development of Information and Communication Technologies (ICTs) innovations and policies in Nigeria.
Prof. Umar Danbatta, executive vice chairman, NCC is expected to deliver the keynote speech at the event and will throw more light on Federal Government's plans, programmes and policies on post-pandemic strategies using ICT.
Dr. Adewale Obadare and Dr. Seyi Akindeinde, founders of Digital Encode, while accepting to support the event expressed their readiness to offer their expertise in Cybersecurity for organisations to prepare against cyber- attacks with the new normal.
They will also highlight areas that are high risks that need fortification in terms of cybersecurity.
Speaking on the event, Mr. Chike Onwuegbuchi, national chairman, NITRA, noted that as the COVID-19 pandemic continues to leave its negative trails across the globe, economic reboot for countries will not only depend on how well they readapt to the new normal, but also more on their recovery plans.
According to him: "While the federal government has consistently expressed its willingness to set all policies in place to engender growth, and accelerated implementation of these policies, private sector firms have also shown great hunger for the task ahead in post-COVID-19 era.
However, the question that needs to be answered is whether all stakeholders are ready for the required task ahead."
The event will also offer participating companies opportunities to publicize some of their individual efforts at contributing to reacting a soft landing or lifeline for SMEs and other ancillary companies as the pandemic threatens their survival.
Digital Encode is a multi-award winning and leading consulting and integration firm that specializes in the design, management, and security of business-critical networks, telecommunications environments and other Information Technology (IT) infrastructures.
NCC Threatens Illegal Users of GSM Boosters with Arrest, Prosecution
Nigerian Communication Commission (NCC) has warned telecom consumers to desist from using illegal GSM boosters.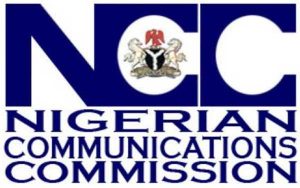 The commission also said that anyone caught using a GSM booster without obtaining approval of a duly licensed network operator will face arrest and prosecution.
GSM boosters are devices that transmit and receive telecommunications signals and can therefore interfere with other radio frequency equipment.
Ikechukwu Adinde, director, public affairs, NCC, said in a notice published on NCC website, that only licensed network operators are allowed to use GSM boosters.
The booster, also known as amplifier or repeater is made up of three main elements – exterior antenna, amplifier, and interior antenna.
They form a wireless system to boost cellular reception
"Members of the public should note that, willful interference with any wireless telegraphy is an offence under Section 16 of the Telegraphy Act, 2004,"it said
The agency said it will not condone any flagrant breach of this law.
It has also enforced measures to prosecute offenders.
Accordingly, monitoring mechanisms have been put in place and anyone caught using a GSM booster without obtaining approval of a duly licensed network operator will face arrest and prosecution.
"Any member of the public with useful information regarding the illegal use of GSM Boosters should contact the Commission on 09-4617000/7351 or send an email to [email protected]," the notice said.
"Individuals desirous of using GSM Boosters should note that they can only do so in conjunction with licensed network operators," it added.