Tangerine Africa Offers Female Entrepreneurs Free Access to Insurance Plans
Tangerine Africa a financial institution in Nigeria has launched a campaign tagged #Protecting22Dreams to give hard-working female entrepreneurs free access to essential insurance plans for a year.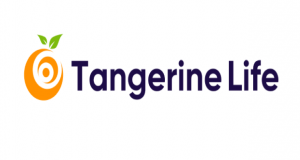 Through the campaign, 22 women will have access to the #Protecting22Dreams insurance bundle which gives them access to SME-Insurance to protect their business from loss or damage; Health Insurance to enable them access quality care when they need it; Life insurance to provide for their family when they are no longer here. Subscription to these plans will last for a year, and at no cost.
Nigeria is home to over 23 million female entrepreneurs – one of the highest numbers in the world – and 41% of businesses in the SME sector are owned by women. Daily, these women rise above all odds to set sail to their dreams and achieve a better life for themselves and their families.
However, in a field where stability is critical to thriving, most of these women do not have access to essential insurance plans that will empower them to keep chasing their dreams and keep them going no matter what.
With #Protecting22Dreams Tangerine is not only giving women the confidence and support they need to build successful businesses but the cover needed to thrive across all angles of their lives. The campaign also raises awareness for making insurance accessible to everyone irrespective of their social or economic background.
Reps Approve Special Bank for Entrepreneurs, SMEs
The House of Representatives has passed for second reading, a bill seeking to establish an Entrepreneurship Development Bank of Nigeria, with the aim of providing soft loans for small and medium-scale enterprises in the country.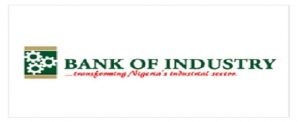 The consolidated bill was jointly sponsored by Messrs Benjamin Kalu and Olalekan Afolabi
The legislation is titled 'A Bill for an Act to Establish Entrepreneurship Development Bank of Nigeria to Charge It with the Responsibility, Among Other Things, to Provide Medium and Long-Term Finance for Indigenous Small Businesses and to Provide for Establishment of Nigerian Entrepreneurship Development, Encourage Aspiring Entrepreneurs and Small Scale Enterprises in Nigeria.'
Leading the debate on the bill at the plenary on Wednesday, Kalu said the proposed bank would be charged with the responsibility, among other things, of providing medium and long-term finance for indigenous small businesses.
He added that the bill, which July 18, 2019, focuses on Nigerian youths and contemplated providing improved access to finance for youth entrepreneurs in innovation, manufacturing, agriculture and trade.
Kalu said, "In Nigeria today, due to numerous socio-economic challenges, many youths depend on themselves and drive their own future by creating opportunities for themselves and others, by undertaking different entrepreneurial ventures toward self-reliance. However, this group of people still need capacity building, financial support and favorable policies.
"The strength of any nation depends on the policy framework and initiatives put in place to develop and empower the youth in order to maximise their potentials, talents and untapped capacities in nation building. Without a vibrant, skilled, focused and equipped youth, no nation can rise to its full potential because the youth are the visionaries and producers who power nations to greater heights.
"Youths are estimated to constitute about 70 per cent of the population of Nigeria. This is a huge advantage for a nation that is seriously and furiously pursuing national development. The youth are assets to a nation, not liabilities. The youths, if well-educated, trained and motivated, can utilize their mental, technical and visionary power to develop the Nigerian economy."
According to the lawmaker, a fundamental challenge to youth entrepreneurship capacity is the lack of access to functional and effective finance. He stated that the existing financial institutions are not really servicing the real needs of the indigenous business or initiatives owned and run by the youth.
"In most cases, their requirements are way beyond the reach of such entrepreneurs; and their operational modalities are not really designed to deliberately encourage indigenous small businesses. A closer look at the operational modalities of the Bank of Industry, Bank of Agriculture and the Development Bank of Nigeria would show that there is no clear-cut intention and support for indigenous small businesses owned and run by youth.
"Commercial and microfinance banks are not even feasible options for indigenous small businesses. This is the gap which the contemplated bank would fill. There is a need for a specialised bank, which would target the youth at different levels and scope with emphasis on harnessing abundant potentials for economic growth and greatness of the nation," he said.
Check Point Software Warns of the Four Most Common Mistakes on Social Networks
As of January 2022, more than half of the world uses social media. In other words, we are talking about 4.62 billion people for whom social media is already part of their daily lives and often takes up more of their time than they would like.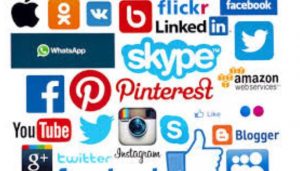 However, although these platforms can be fun and are a great way of sharing experiences with friends, they also present a potentially dangerous cyber security risk.
So, what dangers do we need to look out for and what are the most common mistakes we make? Check Point Software, a leading provider of cybersecurity solutions globally, highlights the top four risk factors to bear in mind in order to stay safe when using social media:
Sharing personal information: this is a very common and dangerous mistake that happens every day on social networks. Cyber criminals are, first and foremost, looking to steal your personal information. Armed with this data they can then launch multiple phishing campaigns or even steal your cash. If we add to this, the fact that most people will use the same login details for different social media platforms, stealing credentials from one, gives hackers potential access to all of your social media accounts. So, it's vital that you don't share personal data and that you use different passwords to minimize the damage if you were to become the victim of an attack.
Watch out for unsolicited password reset emails: there are so many social platforms around today that it is very easy to think that at some point there may be an incident with one of them and this is where hackers can take advantage. If you get an email asking you to change your password, even if you have not requested it, your first impulse is to click on the link and reset. This is dangerous, as it can give the cybercriminal access to your entire account. To avoid this, you should go directly to the social media platform's page (don't click on the link in the email) and renew your password from the same page (and then do the same for other accounts where you have the same password). 
Clicking on any link: Cybercriminals often use links to redirect users to malicious sites. These links can come in the form of an innocent looking email or SMS. If you receive such a link, the best way to protect yourself is to go to the site in question, via your usual browser, and check for any messages there, rather than clicking on a link in an unsolicited email or text message.
Not checking URLs: Another trick that attackers use to steal your data is to change a URL to make it look like the genuine article. Using this technique, hackers can get a user to visit a website they believe to be trustworthy, such as their Facebook page where they are then asked to change their password, to redirect them to a cloned website so that they can steal as much information as they like. We have seen this recently with LinkedIn dominating Check Point's Brand Phishing Report for the first time, accounting for more than half (52%) of all phishing attempts in the first quarter of this year. To avoid falling for these scams , it is important to check the URLs that you access, making sure that the website has an SSL security certificate. If it does have a security certificate you will see the letter "s" in the address bar. So, it should read: https://.  Thanks to this technology, any confidential information sent between two systems is protected and this prevents cybercriminals from being able to access the data being transferred, including information that could be considered personal. 
"It is clear that social networks play an important part in our daily lives, but we need to be on our guard. Social networks are one of the main targets of cybercriminals and knowing their techniques is the only way to be able to defend oneself properly. Today, on Social Networking Day, it is essential for us to alert users and warn them of the existing risks so that they remain safe from any type of attack through these platforms," says Pankaj Bhula: Check Point's EMEA Regional Director: Africa.
New Report Reveals Preference for Ease of Use, Reliability and Speed in B2B Payments by African Businesses
A new report that includes the surveyed opinions of more than 1,000 business owners from Kenya, Nigeria, South Africa and Egypt has revealed ease of use, reliability and speed as the preferred features for African businesses when it comes to business-to-business payment methods.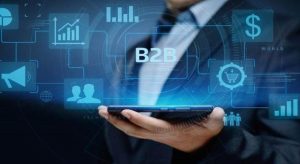 When asked what they liked about their current payment methods, 29 percent of respondents chose ease of use, 28 percent chose reliability and 18 percent chose speed. More than digitised processes (10 percent), affordability (10 percent) and customisation (5 percent).
The State of B2B Payments in Africa report, which was compiled by Duplo, a business payment platform for African businesses of all sizes, also revealed that bank transfers are the most common medium for making and receiving payments between businesses today, more common than cash, cheques and mobile money.
When asked which methods their organisations used for making payments to other businesses, 85 percent of respondents chose bank transfers as one of the ways they made payments, compared to 60 percent for cash, 23 percent for cheques and 17 percent for mobile money.
When asked about receiving payments from other businesses, 62 percent said they received payments via bank transfers, compared to 59 percent for cash, 32 percent for cheques and 15 percent for mobile money.
The apparent transition from cash-based transactions highlighted in the report represents a major shift in business behaviour, with cash payments historically dominating B2B payment on the continent.
The findings of the report also suggests that beyond the clamour for digitised payments, African businesses want payment processes that are effective and efficient, rather than digital payments just for the sake of it.
The report also highlighted that 44 percent of businesses still have to wait more than 24 hours to receive payments from business customers and partners. 34 percent take up to 7 days to receive payments, 17 percent take up to 30 days and 3 percent take more than 30 days to receive business payments.
This presents a significant challenge for businesses who are often unable to maximise the opportunities available to them due to cash flow restrictions induced by complex payment flows.
According to the World Bank, B2B payments in Sub-Saharan Africa represents a $1.5 trillion market. However, the process of making and receiving payment remains largely manual, which makes it expensive and highly inefficient for businesses.
Invoices are also not standardised and they are typically issued and received manually, which increases the administrative burden on business owners, taking more time and effort that can be invested into their businesses.
Commenting on the findings of the report, Yele Oyekola, CEO and co-founder of Duplo, said, "African businesses, large and small, are the lifeblood of the continent's economy, and making it easier for more to flow between them should be a priority.
The data from the report highlights a much-needed transition from cash-based payments but that is just the beginning. There are still various challenges in the payment process that make it difficult for businesses to maximise opportunities to scale their operations. We need to constantly innovate around these challenges to more effectively position African businesses for the growth they need to power economic growth on the continent".