TechCrunch Returns to Africa With Startup Battlefield
TechCrunch Startup Battlefield in partnership with Facebook, returns to Africa in 2018, featuring panels and keynotes with high-powered industry leaders such as Omobola Johnson, senior partner at TLcom Capital, and Lexi Novitske of Singularity Investments. Following the breakout success of last year's Startup Battlefield Africa in Nairobi, Kenya, the 2018 competition will unfold in Lagos, Nigeria.
The hottest startups from across the Sub-Saharan Africa region will be competing to be crowned the continent's best startup on 11 December, following in the footsteps of 2017 overall winner, Lori Systems hailing from Kenya, who have built a logistics platform that is revolutionising the cargo-transport value chain in Africa.
TechCrunch Startup Battlefield is looking to identify Sub-Saharan Africa's best innovators, makers and technical entrepreneurs. Last year the competition highlighted how technology is optimising supply chains, increasing access to education, strengthening farmers' revenues and so much more.
TechCrunch Startup Battlefield Africa will take place in front of a live audience and top judges, and the show will be covered on the TechCrunch platforms. The judges will have to select a winner to be dubbed; "Sub-Saharan Africa's Most Promising Startup." The winning startup's founders will be awarded $25,000 in cash plus a trip for two to compete in Startup Battlefield at TechCrunch's flagship event, Disrupt in 2019.
Battlefield Africa will also feature panel discussions that explore the best tech in Africa and how the technology investment landscapes is changing.  The first two speakers announced for the event offer direct knowledge about investing Silicon Valley money in the local ecosystem:
Omobola Johnson is a senior partner at TLcom Capital and the former Minister of Communication Technology for Nigeria. Her vast knowledge of the startup investing landscape comes from her 25-year tenure at Accenture where she served as the managing director.
Lexi Novitske is the principal investment officer for Singularity Investments where she is responsible for managing investments in the firm's Africa portfolio.
"The inaugural edition of TechCrunch Startup Battlefield Africa confirmed that Sub-Saharan Africa is home to a vibrant and growing technology startup ecosystem," says Mike Butcher, Editor at Large, TechCrunch: "We look forward to hearing about how this year's competitors are disrupting their markets, providing innovative solutions to social and economic problems, and positioning themselves as global contenders."
"Supporting the next generation and wave of African start-ups is something that we at Facebook are passionate about. Our sponsorship of TechCrunch Startup Battlefield Africa, for the second year running highlights our commitment to the start-up scene on the continent, and helping to provide a world stage to showcase the very best in African talent and solutions" said Emeka Afigbo, Head of Developer Programmes at Facebook.
Notable companies that launched on TechCrunch's global stage include Vurb, Trello, Mint, Dropbox, Yammer, Tripit, Redbeacon, Qwiki, Getaround, and Soluto. The 763 startups that have participated since the first competition, TC40  in 2007 have raised $8.2 billion, while 102 have been acquired or have gone public as of December 2017.
Reps Kick as FG Considers Clampdown on Social Media
Members of the House of Representatives have warned the Federal Government against a clampdown on social media.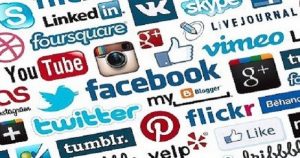 Odebunmi Olusegun, chairman, House Committee on Information, National Orientation, Ethics and Values, and Emmanuel Oghene sounded the warning when Alhaji Lai Mohammed, minister of Information and Culture, appeared for the 2021 budget defence.
The minister had, during his presentation, said though the social media had come to stay, there, however, was the need for the country to have a social media policy that will regulate it and check fake news and misinformation.
Referring to fake news and misinformation as the biggest challenge facing the country, Mohammed said the nation needed a national policy on social media to determine what could be seen and what cannot be seen.
The minister said: "the biggest challenge facing Nigeria today is fake news and misinformation. Based on that, we dedicated an entire National Council on Information meeting to that issue after which we launched a national campaign against fake news in July 2018.
"We said then that the next war will be fought without a shot being fired, but with the use of fake news. We didn't stop there. We went on a tour of media houses to solicit their support in the fight against fake news. We launched the campaign to regulate social media which was bitterly contested by the stakeholders.
"We kept saying that if we don't regulate social media, it will destroy us. In 2017, there was a fake video of the herdsmen and farmers' crisis. It was a video of what happened in Tanzania and was played in Nigeria as if it was true.
"In 2017, a very popular entertainer in Nigeria raised a false alarm that students of the College of Education, Gidan Ways, Kaduna State, had been murdered.
"There was almost a reprisal only for him to find out that it was not true. In the same 2017, we found out that some of the videos being posted are things that happened in other parts of the world. When there was a problem between South Africans and Nigerians, they were posting videos of what happened in India and Tanzania to suggest that Nigerians were being roasted alive. That was what led to the reprisals in the malls."
He added that "We are sitting on a time bomb on this issue of fake news. Unfortunately, we have no national policy on social media and we need one.
"When we went to China, we could not get Google, Facebook, and Instagram. You could not even use your email in China because they made sure it is censored and well regulated.
"In June this year, there was a riot in Ethiopia when a popular musician was killed. What the government did was to shut down social media for two days to bring that riot under control. Bear in mind that Ethiopia hosts the African Union (AU) and its office for Africa.
"We need technology and resources to dominate our social media. We need a social media policy to determine what can be seen and what cannot be seen.
"The recent #EndSARS war was fought on social media. They mobilised using social media. The war today revolves around two things. Smartphones and data and these young men don't even watch television or listen to the radio or read newspapers.
"You will be shocked that when you start arguing with your children, they will be quoting the social media. So, we need a social media policy in Nigeria and we need to empower the various agencies and we need the technology to be able to regulate the social media."
Odebunmi, however, warned against curtailing the use of the social media, as he urged the Federal Government to rather search for technology to work with what currently exists in the social media world.
"Social media has come to stay. What the government should do is to look for technology that will work together with what is in the space.
"We are not asking the government to stop social media. The most important thing is that government should go and look for the technology to regulate, so that you can equally be working within the space," Odebunmi said.
Oghene also warned against shutting down the social media space in the country, pointing out that it was wrong to always look at the negative sides of social media at all times without mentioning the good side.
"I want to appeal that we should not overdo it because it will harm us. China is not a good example because it is a communist country. Nigeria has always been free, we are a democratic country.
"Let us look at other democracies and see what they have done with their social media. This technology is already here. It is not going to go away.
"We should have enough laws in our law books to deal with social media. If people post things that are not correct, they can be taken to court.
"If the laws are not enough, bring a bill and the National Assembly will pass it into law. If you shut down the social media, democracy will be greatly hampered," he said.
He said it was social media that called the attention of government to looting of COVID-19 items in some places, adding that there was a time some boys were digging the road but got caught because the social media captured it.
FG Mulls New Cyber Policy to Check Digital Threats
The Federal Government will soon unveil the National Cyber security Policy and Strategy (NCPS) 2020 to check digital threats and enhance national security and economic growth for the over 200 million population, according to Major Gen. Babagana Monguno (rtd), national security adviser (NSA).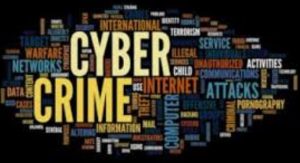 Monguno in his keynote address at the validation workshop in Abuja, said the government has been proactive to develop policies that will check threats from the use of cyberspace.
The NSA boss who was represented by Aliyu Ganda Mohammed, permanent secretary, special services in the Office of the Secretary to the Government of the Federation (OSGF), said his Office inaugurated a multi stakeholders committee on September 10, 2020 to review the NCPS 2014, noting that the review is to strengthen the existing cyber policy as stipulated that it should be reviewed every five years.
"There is no gainsaying that cyberspace has become an engine for the enhancement of Nigeria national security, economic transformation and national development."
He however said the sophistication of cyberspace comes with inherent challenges. "The threats posed by cyber terrorists, and the use of the internet has brought social media circulation of hate speech and seditious messages. It is almost impossible to overstate the challenges."
He recalled how the social media escalated the EndSARS protest in the last few weeks. "We are witnesses to the escalation in the use of social media to disseminate subversive content to incite violence and heightened tension, causing unrest and sparking widespread looting and destruction across the country."
Mr Abdul-Hakeem Ajijola, chairman of the NCPS 2014 Review Committee, said if cyberspace is not regulated as exemplified in recent time with fake news in the social media that could result in civic unrest.
"The current draft document is a result of multi stakeholder efforts with due cognizant of a whole of society approach while leveraging technology for the well-being of Nigeria and for Nigerians."
He said the validation workshop is to evaluate the entire process to fine tune it. "I assure our commitment and resolve to delivering an implementable policy for Nigeria."
Hassan Ibrahim Hadejia, chairman, Senate Committee, ICT and Cybercrime, said for the first time in a long while, Nigeria is taking the issue of cybercrime very seriously. "In ICT, if you are reactive, you are finished, you always have to make sure that you are one step ahead."
He called for collaboration between government agencies and the private sector towards the process of change.
Isa Ali Pantami, minister of Communications and Digital Economy, who was represented by Inuwa Abdullahi,  director general of National Information Technology Development Agency (NITDA), said never before has cybersecurity become more critical than it is today and that it was due to convergence between offline and online lives.
"Anybody that uses any device that connects to the internet needs to understand and protect himself and have to join the cyber security campaign."
He said the agencies under the ministry are leveraging on this to protect people. "We can collaborate to do it.
#EndSARS, Ondo Election Results, Others Top Nigeria's Google search trends in October
Google on Wednesday announced the top trending searches in Nigeria in October with Independence Day, #EndSARS, Ondo election results topping the trending search lists.
Taiwo Kola-Ogunlade. communications & public affairs manager, West Africa, said the calls to shut down an allegedly brutal police department, and state election results were among the top trending Google searches in Nigeria during October.
He explained that these searches partially crossed over into the most asked questions, which concerned a leading activist, the whereabouts of the president, and the winner of Big Brother Nigeria.
According to him, "On 1 October, Nigeria celebrated the 60th anniversary of its independence from Great Britain.
"What would ideally have been a day of celebration instead turned into a day of protest across the country's major cities as people expressed their anger over corruption and increases to petrol and electricity prices.
"Nigeria Independence Day was, nonetheless, the top search for the month.
"Protests continued throughout the month as the #EndSARS campaign gained momentum.
"The campaign called for the disbanding of the Special Anti-Robbery Squad (SARS), a unit of the Nigerian Police.
"After SARS was disbanded, protests have continued over police brutality and other issues.
"As the protests dominated news headlines, online interest grew. As a result, 'end sars' was the second most searched term for the month".
Kola-Ogunlade further noted that "ondo election result" was the third most popular term for the month.
"The poll saw Oluwarotimi Akeredolu reelected as governor of Ondo state. Despite heavy criticism from opposition parties, Akeredolu won by a significant margin", he added.
Other topics trending in October, according to the communication manager included actress Eniola Badmus, who was falsely rumoured to have been shot during the #EndSARS protests; activist Aisha Yesufu, who has been at the centre of the protests; and rapper Lil Frosh, who was arrested in early October for the alleged assault on his girlfriend Gift Camille.
These were the top 10 searches for the month: Nigeria Independence Day, End sars, Ondo election result, Eniola Badmus, Aisha Yesufu, Lil Frosh, Cavani, Room 306, Boyfriend day and Soro soke / soro soke meaning
He further stated that Yesefu also featured among the most asked questions for the month, topping the list.
Similarly, he noted that Nigerians were also keen to know where President Muhammadu Buhari was.
"The national leader, who is frequently overseas for medical treatment, waited days before addressing Nigerians on the protest, before finally urging citizens to spurn the protestors' efforts.
"It wasn't all serious politics, however. Nigerians also took to Google to find out who the winner of BBN 2020 was, as well as to ask practical questions around tracking stolen cellphones and to find out who Anonymous is," he added.
Here are top ten trending questions for October 2020: Who is Aisha Yesufu? Where is Buhari now? Who is the winner of BBN 2020? Where is Tinubu now? How to track a stolen phone? Who is Anonymous? Who is Tompolo? How to prepare jollof rice? Who is leading in Ondo election? and Who is DJ Switch?