Telcos May Block Skype, WhatsApp Calls over Haemorrhaging Revenue
With the economic crisis in the country hitting businesses hard, telecommunication firms are opting for drastic measures to boost revenue, including moves that may block subscribers from accessing Skype and other Over-the-Top services, according to the Punch.
Telecoms companies in the country are hoping to address concerns over revenue loss from international calls and hit a revenue target of N20 trilion.
Pucnh gathered that subscribers might also be prevented from performing certain functions like voice and video calls on WhatsApp and Facebook, among other OTT services.
Skype is a proprietary Voice-over Internet Protocol software for calling other people on their computers or mobile phones.
Phone calls using the Skype software can be placed to recipients on the traditional telephone networks; and calls to other users within the Skype service are free-of-charge, while calls to landline phones though reasonably priced, are charged via a debit-based user account system.
"It is an aggressive approach to stop further revenue loss to OTT players on international calls, having already lost about N100tn between 2012 and 2017," a manager at one of the major telecos in the country said.
Speaking on the condition of anonymity, the manager said, "If we fail to be pro-active by taking cogent steps now, then there are indications that we may lose between N20tn and N30tn, or so, by the end of 2018."
The source added that the increasing rise of the OTT players, who provide voice and Short Message Services, or apps such as WhatsApp, Skype, Facebook, BlackBerry Messenger and Viber, was eating deep into the voice revenue of telecommunications companies in the country by more than 50 per cent.
A United Kingdom-based research and analytics company, Ovum, stated in a report recently that $386bn loss would accrue over a period of six years – between 2012 and 2018 – from Nigerian customers using the OTT voice applications.
"Generally, the main fear of the telecoms operators here will be that customers will increasingly use Skype as a substitute for conventional international calls," the Principal Analyst at Informa Telecoms and Media, Matthew Reed, said.
Telecoms operators in the country said that international calls made up a critical part of their revenue because of Nigeria's large expatriate and Diaspora population.
The apprehension over shift from voice call, according to them, is worsened by the steep decline in voice revenue.
The operators stated that at the start, they were looking to offset the fallout of intense competition by closing gaps that were spurring revenue leakage in the business.
They blamed the Nigerian Communications Commission for not properly regulating the sector in order to protect and keep them in business.
But reacting to the development, Mr. Tony Ojobo, Director, Public Affairs, NCC said, "We don't have any evidence of that. We do not regulate the Internet."
Mr. Kenneth Omeruo, Managing Director, TechTrends Nigeria said, "I am not aware of this development but globally, operators and network equipment makers don't really embrace Skype.
"They liken Skype to an individual who takes undue advantage of other people's generosity without giving anything in return. Globally, there is this apprehension among telecoms operators that Skype only steals their customers, while they invest billions of dollars to build, expand and upgrade networks."
Major operators in the country's $38bn telecoms market such as MTN, Globacom, Airtel and Etisalat said if the NCC failed to take decisive actions, they would keep struggling to counter a trend in which the prices of basic voice and data services were declining.
For instance, MTN Nigeria said that the OTT content services had a "cannibalising effect" on network operators' voice and data revenue, because they provide "free" services, which duplicate those already provided by network operators such as voice calls and the SMS.
According to the firm, a ready example is WhatsApp, which provides free instant messaging services as an alternative to text messaging services provided by mobile network operators.
"It (WhatsApp) has also launched a free voice service," the Public Relations and Protocol Manager, MTN Nigeria, Mr. Funso Aina, said, adding, "The point to note in this argument is that the OTTs allow users to send unlimited texts, images, video and audio messages free of charge, using their current data plans."
According to him, the problem is that these services are provided using network infrastructure of the operators, but without commensurate compensation to operators.
Aina added, "At the same time, they are denying operators of revenue to grow their networks, thereby impacting on service delivery and long-term sustainability.
"For instance, to date, MTN has invested over $15bn in building its network in Nigeria. You can now imagine an OTT leveraging the network to deliver its content without investing a kobo locally. The impact on revenue is huge.
"Furthermore, because these entities are not licensed, and because they have not built any infrastructure locally, they do not have the same costs as the licensed operators.
"They do not pay taxes, they do not employ any people locally, and indeed, they have no local presence whatsoever, meaning they do not make any contribution to our economy and their services are denying those who make contributions of income."
The MTN public relations manager stated that it was the view held by most within the industry, but noted that "at MTN, we are looking to find win-win solutions for all stakeholders."
Aina, however, dismissed the allegation that some telecoms operators had continued to dispute a view that they were making enough money from their higher paying data services to offset the loss of voice and messaging revenues.
He explained, "Every service is provided at a cost, and we cannot subsidise one service through revenue from another; so, the argument as to whether loss of revenue from one is being offset by another is really not a fruitful argument.
"The important thing is that services must be produced efficiently and all stakeholders, including our customers, must get fair value for their investments."
Checks by The PUNCH showed that in the United Arab Emirate, Etisalat and Du had recently lifted a ban on Skype services. Both telecoms companies had announced that their subscribers could now download the application online and make Skype-to-landline or mobile calls, which were not previously permitted.
Many telecoms operators worldwide, including some companies in the United States, the United Kingdom, France and Spain, prohibit their mobile phone customers from downloading Skype's software, or outlaw the use of voice over the Internet phone services in their standard sales contracts.
Other carriers have imposed fees to undermine Skype's attraction. Moreover, barriers to Skype software and similar Internet calling services are coming under increasing scrutiny as the Internet goes mobile.
Helios Towers Halts African Expansion
Telecommunications tower infrastructure company, Helios Towers has announced that it cannot go ahead with the investment on its expansion plans for Africa, in the light of the ongoing global COVID-19 pandemic that has also hit telecoms markets in Africa.
Helios Towers CEO Kash Pandya said the current environment does not favour acquisition operations.
"It's not that the talks are stalled, because you can always have conference calls, but for real mergers and acquisitions to happen, you need things like field investigations. It will be slower for a few months, but the world will have to return to normal at some point."
In Africa, Helios Towers currently operates in Tanzania, Democratic Republic of Congo, Congo Brazzaville, Ghana and South Africa.
Aside its current markets, Helios Towers had previously expressed interests in the Ethiopian market where it is aiming to acquire 2,500 towers over the next five years, and the intention is to construct a similar number of towers in the country within the same period.
Pandya noted that the company has had to deal with similar health-related threats to the telecom sector in DR Congo.
"We have gained some experience in this kind of situation with regard to comparable and difficult moments crossed in some of our markets, especially in the Democratic Republic of Congo with the Ebola epidemic," he said.
Pandya however expressed optimism in the ability of the telecoms market to weather the storm being created by the current health crisis.
It would be recalled that in October 2019, Helios Towers raised funds after listing its shares on the London Stock Exchange via an initial public offering. The company said proceeds would finance its entry into new African markets and add to a portfolio of almost 7,000 towers.
Mid-March 2020, the company released its results for the year to 31 December 2019 which showed revenue increased by 9% year-on-year to US$388 million from US$356 million in 2018. The company attributed the growth to continued growth in the number of sites and tenancies.
"Helios Towers has had another strong year, both financially and operationally. Revenues increased +9% to US$388-million, Adjusted EBITDA grew 16% to US$205-million. Our operating profit was a touch below breakeven at US$-5 million and included US$63 million of exceptional items, deal costs and non-cash costs related to our value-accretive site consolidation program," Pandya said.
For 2020 and beyond, the CEO said the company will continue to focus on driving profitable revenue expansion by leveraging the exciting growth in its sub-Saharan markets, long-term client contracts and sustained improvements in its operations, while also prioritising further inorganic opportunities.
"Helios Towers is investing heavily in local expertise, capabilities and training that deliver the services for our MNO customers and their users, as well as generating broader economic benefits in the countries in which we operate. We also remain keenly focused on delivering on the structural opportunities present across Africa," Pandya stated.
Governors, MTN Partner to Halt Spread of COVID-19 with Data
Nigeria Governors' Forum (NGF) and MTN Nigeria have agreed to use the vulnerability model to drive a data-driven approach to stopping the spread of the coronavirus (COVID-19) in the country.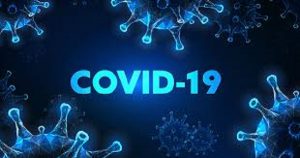 Both have reiterated the importance of cancelling all deductions and deferring or restructuring all commercial debt service payments on the Federal Government and Central Bank of Nigeria (CBN)-owned debts.
The agreement with MTN Nigeria was reached Sunday at the meeting held to deliberate on the COVID-19 pandemic in the country.
The approval was given by the governors after the Forum received a presentation from Mazen Mroue, chief operating officer and Olubayo Adekanmbi, chief transformation officer, MTN Nigeria, on the ongoing collaboration with the NGF Secretariat to profile States vulnerability to the spread of the coronavirus based on parameters such as population age and density, travel history, location, income level.
In a communique signed by Governor Kayode Fayemi, chairman, Nigeria Governors' Forum, members also emphasized the necessity for stronger collaboration with States because they are best positioned to administer palliatives to mitigate the impact of the crisis, including the distribution of food and essential materials to households to help them cope with the expected loss of income and livelihoods.
This was following a briefing from Boss Mustapha, secretary to the Government of the Federation (SGF), on the activities of the Presidential Task Force on COVID-19 which he chairs, the Forum having commended the SGF and his team for the commitment in leading a national response to the COVID-19 pandemic.
The Forum expressed appreciation to the Private Sector Coalition Against COVID-19 (CACOVID) set up by the Central Bank of Nigeria (CBN) for their pledge to support States increase their capacity to mitigate the spread of the virus and care for confirmed cases through the construction of isolation centres and the distribution of personal protective equipment to States. The governors stressed the need for CACOVID to work directly with the States in the distribution of palliatives.
Governors unanimously supported the unification of exchange rates into a single, market-determined window and the use of the market-determined exchange rate to calculate all revenues due to the federation.
The NGF Chairman had briefed state governors on ongoing coordination with the World Bank to mobilise support for States to mitigate the economic and social cost of the COVID-19 pandemic.
Ongoing plans include accelerated disbursement of existing and new financing for States under the State Fiscal, Transparency, Accountability and Sustainability (SFTAS) Programme-for-Results, and mitigation and recovery support for expenditures to protect livelihoods, support local economic activity and recovery over the next 18 months to 2 years.
Arewa Youth Assembly Scores Danbatta High on Stewardship
Arewa Youth Assembly (AYA), a socio-cultural northern group in Nigeria, has rated Prof. Umar Garba Danbatta high in his stewardship as the executive vice chairman (EVC) of the Nigerian Communications Commission since 2015.
The group made this known in a statement issued in Abuja at the weekend, where it adjudged Danbatta's performance as having more strategically positioned the NCC to be at the forefront of accelerating socio-economic development of the country.
In the statement, signed by Mohammed Danlami, its speaker, the group, said, it has undertaken an assessment of Danbatta's achievements since his appointment as the EVC of NCC on August 4, 2015 by President Muhammadu Buhari and subsequently confirmed on November 25, 2015 by the Senate, for a five-year term in office at the first instance, subject to renewal for a second term by the President in line with the Nigerian Communications Act (NCA), 2003.
Danladi highlighted the key achievements of Danbatta, which, he said, have further consolidated the growth already recorded in the industry and prepared a more fertile ground for the country to experience accelerated socio-economic development leveraging telecoms platforms.
According to him, "Through his 8-Point Agenda, as a five-year clear roadmap for his first term, Danbatta has ensured more Nigerians are now connected on 3G and 4G with over 72 million Nigerians on these broadband networks. Also, he pioneered the trial 5G network in 2019, which are future frontiers in digital communications. Danbatta also introduced the 2442 Do-Not-Disturb (DND) short code 2016 to tackle the menace of unsolicited telemarketing for the citizens.
"Also, the Commission, under Danbatta, issued a direction to service providers on Data Roll-Over, enabling consumers to roll over unused data for period of time, ranging from 1 day to 7 days, depending on the data plan, among other consumer- centric directives."
The youth group said another portion of the agenda that stood out was how Danbatta revolutionised stakeholder engagement. "From Ogun State, where Danbatta used his clout to ensure 47 base stations were immediately unsealed by Governor Ibikunle Amosun, to Kano State, where over N200 million was waived on levies, to Kogi State, where where 120 base station sites were reopened in 2018, Danbatta energy and proactive strategy are in display," the AYA Speaker said.
Speaking further, the youth group said in the area of strategic collaboration, the Memorandum of Understanding (MoU) signed by Danbatta and Governor of Central Bank of Nigeria (CNB), Godwin Emefiele, with a view to boosting mobile money service penetration and financial inclusion in the country has also struck a chord. "With this development, there's permeating optimism that the country will be able to deepen the inclusion to 80 per cent by 2020."
Nonetheless, the AYA said that the inter-agency partnership between the two giant regulators has also born another fruit, saving a major service provider, 9mobile, from imminent collapse while Danbatta has also ensured the successful listing of telecoms companies, MTN and Airtel on the Nigerians Stock Exchange (NSE) making Nigerians to have ownership shares in the companies.
"Under his leadership, as NCC boss, Professor Danbatta ensured the completion of Emergency Communications Centres (ECCs) across the country to promote and enhance public safety through a toll-free, three-digit number, '112', as the Universal Emergency Communications telephone number in Nigeria," he said, adding that "the toll-free number can help distressed persons access help from the Police, Road Safety Corps, Civil Defence Corps, Fire and Ambulance Services and emergency responders."
Danlami  also noted that Danbatta has introduced many regulatory frameworks such as the E-waste Regulations, Commercial Satellite Regulations, Disaster Recovery Guidelines, VAS Aggregator Licence Framework, and National Roaming Framework, which is still being worked on, among several others.
Danlami  also maintained that in the last five years, access to telecoms service has increased from around 150 million to 186 million; Internet subscribers increased from about 80 million to close to 130 million; broadband penetration rose from six per cent to close to 40 percent.
He noted that telecoms contributions to gross domestic product (GDP) has also increased from 8 percent to 11 percent, quality of service has improved, cases of unsolicited text messages have been curtailed while many initiatives have been put in place under Danbatta for adequate consumer protection.
"For us at AYA, we are happy that Danbatta is contributing immensely to socio-economic development of Nigeria in all spheres. Aside his leadership qualities and sagacity, he is an embodiment of humility and an epitome of good leadership. He was born to make the world a great place and he has lived up to that assignment at NCC.
"In terms of staff welfare and development, he has written his name in Gold. We are confident that posterity will forever recognise him as major contributor to the growth of Nigeria's economy through effective and innovative regulation of the digital ecosystem to propel overall national development," he said in the statement.