Telecom Colonization Imminent – Daranijo
Sinari Daranijo, Chief Executive Officer, Elcomserve Nigeria Limited – a conglomerate of Security, Telecom and IT professionals.
He is a highly successful unique individual with immeasurable business acumen and has accumulated diverse business portfolios ranging from International Business, Oil & Gas, Business Development, Commerce & Industry, Training & Development, Information Technology, Strategic Management and Safety with over 18 years of relevant experience.
He spoke to Peter Ugwu on the company's newly invented Nigeria's first instant messaging/chat platform – Simply Beep and the state of the nation's telecom industry.
Elcomserve in Nigeria's Telecom Business
We have a mix of professionals to provide great solutions for the development of the country and the people.
And one of our major target areas is to make things easier for people on the global scale by using the telecommunication platform.
When telecom was liberalised in Nigeria we actually started by providing infrastructure, equipment like radios, antenna, masts etcetera.
Everything is in stages. After they achieved that feat, the next step was to maintain the existing infrastructure, so that clients and customers can have value for their money and speak to themselves.
So that after acquiring huge voice subscriptions, the SMS promos, text-to-win were inspired, and now the next level is providing service for value added creation which has given rise to increase in the use of data.
For us at Elcomserve, we thought that now that the world is going digital everyone will end up in the internet, whether we like it or not.
So, we considered having a data plan that will be all encompassing, a gate into the world. We discovered that these days the spirit of chatting is beginning to encompass and engulf the entire world – it is easier to be on an IM platform than being on an SMS one.
We also discovered that while the whole world is going ahead, talk about android, iPod, Africa is lagging behind a bit because of high poverty level.
However, the chat experience is presently only available on that higher level, so we thought, 'what can we do to bring it lower?', hence we have created a product called Simply Beep.
It is supposed to help people who are using ordinary phones to tap into the experience of the upper-class users of smartphones.
It will open up a huge avenue into the entire system. But of course we have our challenges, even the people who work with the network operators do not completely understand because they are all following the world trend.
We have statistics: out of about 100 million subscribers on all the GSM networks in Nigeria, only about 3 million have BlackBerry and other smart phones.
We have about 97 million others who do not possess a BlackBerry or Smartphone.
For the most part, we have concentrated on those at the top.
We need to connect with those on the other end of the divide. So, we decided to do something that will allow more people to have access to chat platform, people like students, artisans, house wives, etc, they are willing and ready to chat.
Beep is already available for download with the MTN network and we are concluding talks with all other mobile network providers in the country.

Beep and Local Lingua
The product has local lingual significance.
The reason why it is deployed in local lingua is to separate us from the crowd. And it will actually make the product proudly Nigerian.
Our local Pidgin-English is also something now respected and subscribed to in some parts of the world, owing to our music and movie industry.
Therefore, our move is to capture that segment of the society and endear them to the product. The emoticons such as "Laugh wan kill me die", "I beg wait" and "I dey vex," are some of the unique features of Simply Beep.
Challenges
Although there are other competing brands in the market – they have higher-end products – not necessarily mass friendly and not directly pushed to the people.
The reason why it's taking some time for us to leverage on our own product is because we are stepping into a market with a new experience, and by pulling these people into a new experience it now means that we need to throw the product directly to their phones, unlike those other competitors that subscribers have to download from the internet.
That is our strategy, but it was tough pushing the networks to understand what we are talking about, because all they can see is the upper class people.
We had to make them see that Nigerians are highly motivated people.
Economic Values
Now, when you look at it from the point of economic value, the social media is a very big platform.
Increasing the dissemination of information, helps two or more people engage in interaction, increases communal feelings, etc.
So, all the advantages of social media are what we are bringing to the fore, especially for those who won't otherwise use data services.
Our underlying philosophy however, is: own something. We don't create, own or produce anything as Africans.
Over 50 per cent of what we wear on our bodies is foreign made. And that is why we shall continue to have local content problems.
Shoprite is here and you are all excited, it is not your money! If you go there to shop, they take the money and develop their own countries.
Why can't we build our own platforms? This is the age of social platform. And I am building this platform in pain, because banks don't support me. Even the networks, it was a battle to make them buy into this.
And that is the story of Nigeria, even the government does not understand.
But we need to build platforms that are ours. It will checkmate capital flight, because presently, when N10 is plugged into Nigeria's economy, N5 out of it leaves the country.
Nigeria in Telecom Market
The world telecommunication market is expanding.
The data accompanying all products pushed to Africa are being kept by foreign companies. The problem with Nigerians is that we are not creators; we would want to leverage on what everybody brings to us.
We can do something even better; something we can call our own.
If Nigeria can boast of a chat platform we hold as ours, rather than depend on outsiders, then it is the beginning of great things to come in the Nigerian telecommunications market.
Infrastructure
That is where the global village phenomenon comes in, because we are still battling with electricity and all that, what we have done is to partner RackSpace that hosts servers for many other companies in the world.
RackSpace keeps all our chats and everything.
There is a room in the cloud that is dedicated to us. Reason why we have gone to that level is to ensure we do not tell our subscribers stories.
The problem we are having with the network operators is their inability to see that this project is important for the nation, because local content is not always the best for the expatriate companies.
It's just the way the oil companies operate; we need a lion-hearted Minister who will put it on the expatriate companies to align themselves with the domestic inventors.
Do we have government functionaries who understand what mobile application developers go through?
Human Resources
We need to have telecom people in government; those who understand the nitty-gritty of the business so as to harness the potentials.
Your software is nothing until it goes out to the public. Nigeria must do everything within our powers to run away from impending telecom colonization.
It is a serious issue; there is no sector that the foreigners are not dominating.
We need to have Nigerians hold some gates in the sector. They know it, but there is not enough passion to drive it.
We have the best of policies in place, but the implementation is the problem. You remember when the telecom market was initially liberalised, NITEL had 400,000 lines and owned all infrastructure associated with the industry.
The new private operators were begging NITEL (for infrastructure sharing), but now they have all built their own infrastructures and its NITEL through the government begging them (for accommodation).
So, the bigger you are, the less stress, because you don't have to talk to anybody.

Government's Involvement
The connection between government and the realities ends in speeches. We need to have people who feel the pain to make things happen.
We need the government and the industry to understand each other by communicating on a regular basis, so we can deliver a resultant technological effect to the people at the grassroots.
NCC Arrests Man for Hacking into DSTV System
Nigeria Copyright Commission (NCC), has arrested one Mr Aliu Olalekan, for allegedly hacking into DSTV system and watching the channels free without subscription.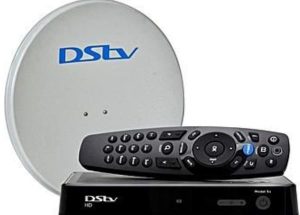 Mr Matthew Ojo, NCC Director in the Lagos Directorate Office said this while speaking with newsmen in Lagos, on Tuesday.
He said that the suspect used to watch DSTV channels free without subscription on his Android phone via an app which he downloaded on google play store.
"This suspect distributed the know-how to his telegram followers and on his blog with the aim of gaining more followers and viewership on his blog and makes more money through google ad-sense.
"The operation was based on surveillance which had earlier been carried out by the Multi-choice team and verified by a copyright inspector, " he said.
He added that the arrest was made in collaboration with a team of copyright inspectors led by the Head of Enforcement Department, Mr Charles Amudipe.
Others included; a team from Multichoice Nigeria led by Mr Umar Ibrahim and policemen from Lagos Command Headquarters, Ikeja.
Ojo said that the joint team conducted an anti-piracy operation at the premises of the culprit in Amukoko, Lagos.
According to him, the suspect was contacted on phone by a member of the operation team on the disguise of patronising him. "The suspect came out to meet the caller and in the process of discussion, he was apprehended.
"The suspect took the team to his resident. The squad paraded his one-room apartment and recovered his laptop and phones used in perpetrating the ungodly act. "He was arrested and brought to the copyright commission office for further investigation, " he said.
Ojo said that, on getting to the commission's office, the statement of the suspect was taken and the inventory of items seized from him taken. He said that investigation on the matter was still ongoing and if found guilty the suspect will be charged to court.
NCC, Digital Encode Support NITRA Innovative Tech Forum On Post-COVID-19 Strategies
The Nigerian Communications Commission (NCC), Nigeria's telecommunications regulator and Digital Encode, Cybersecurity and Compliance advisory company, have indicated interest to partner with the Nigeria Information Technology Reporters Association (NITRA), the national umbrella body of ICT reporters, as it organizes a forum that will x-ray the industry's future plans for ICT growth post pandemic era.
The event, slated to hold on October 15, 2020, will seek to discuss the needs for a fortified ICT sector after the COVID-19 era, and the level of preparedness of ICT stakeholders to embrace the challenge of being pivotal to the stability and growth of all other sectors.
A statement from NITRA National Secretariat in Lagos indicates that due to the pandemic and need to observe the COVID-19 protocol on social distancing, the event will be held via a Webinar.
This year's theme, "Multi-stakeholder Approach To National Recovery Post-Pandemic", is in line with the annual event's generic theme, 'NITRA Innovative Tech Forum', a contribution by NITRA to the development of Information and Communication Technologies (ICTs) innovations and policies in Nigeria.
Prof. Umar Danbatta, executive vice chairman, NCC is expected to deliver the keynote speech at the event and will throw more light on Federal Government's plans, programmes and policies on post-pandemic strategies using ICT.
Dr. Adewale Obadare and Dr. Seyi Akindeinde, founders of Digital Encode, while accepting to support the event expressed their readiness to offer their expertise in Cybersecurity for organisations to prepare against cyber- attacks with the new normal.
They will also highlight areas that are high risks that need fortification in terms of cybersecurity.
Speaking on the event, Mr. Chike Onwuegbuchi, national chairman, NITRA, noted that as the COVID-19 pandemic continues to leave its negative trails across the globe, economic reboot for countries will not only depend on how well they readapt to the new normal, but also more on their recovery plans.
According to him: "While the federal government has consistently expressed its willingness to set all policies in place to engender growth, and accelerated implementation of these policies, private sector firms have also shown great hunger for the task ahead in post-COVID-19 era.
However, the question that needs to be answered is whether all stakeholders are ready for the required task ahead."
The event will also offer participating companies opportunities to publicize some of their individual efforts at contributing to reacting a soft landing or lifeline for SMEs and other ancillary companies as the pandemic threatens their survival.
Digital Encode is a multi-award winning and leading consulting and integration firm that specializes in the design, management, and security of business-critical networks, telecommunications environments and other Information Technology (IT) infrastructures.
NCC Threatens Illegal Users of GSM Boosters with Arrest, Prosecution
Nigerian Communication Commission (NCC) has warned telecom consumers to desist from using illegal GSM boosters.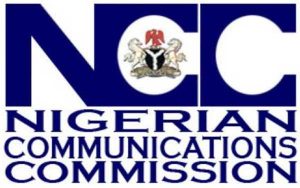 The commission also said that anyone caught using a GSM booster without obtaining approval of a duly licensed network operator will face arrest and prosecution.
GSM boosters are devices that transmit and receive telecommunications signals and can therefore interfere with other radio frequency equipment.
Ikechukwu Adinde, director, public affairs, NCC, said in a notice published on NCC website, that only licensed network operators are allowed to use GSM boosters.
The booster, also known as amplifier or repeater is made up of three main elements – exterior antenna, amplifier, and interior antenna.
They form a wireless system to boost cellular reception
"Members of the public should note that, willful interference with any wireless telegraphy is an offence under Section 16 of the Telegraphy Act, 2004,"it said
The agency said it will not condone any flagrant breach of this law.
It has also enforced measures to prosecute offenders.
Accordingly, monitoring mechanisms have been put in place and anyone caught using a GSM booster without obtaining approval of a duly licensed network operator will face arrest and prosecution.
"Any member of the public with useful information regarding the illegal use of GSM Boosters should contact the Commission on 09-4617000/7351 or send an email to [email protected]," the notice said.
"Individuals desirous of using GSM Boosters should note that they can only do so in conjunction with licensed network operators," it added.