Temenos to Power Digital Transformation @ World's Largest Islamic Bank
Temenos , the banking software company, announced that Al Rajhi Bank, Saudi Arabia's second largest bank and the world's largest Islamic bank with total assets of over $97bn, has chosen Temenos to power its digital transformation journey and enhance its Islamic lending and financing product capabilities.
The bank has opted for a complete renovation using Temenos T24 Transact as well as a host of additional digital solutions including Temenos Infinity and Temenos Loan Origination product.
The signing ceremony, which took place in Riyadh on February 26th, was attended by Mr. Waleed Al Mogbel, Deputy CEO at Al Rajhi, Colin Jarrett, Head of Global Development at Temenos, and Jean-Paul Mergeai, Managing Director Middle East & Africa at Temenons.
Headquartered in Riyadh, Saudi Arabia, and with a network over more than 570 branches, Al Rajhi Bank chose Temenos to replace its lending systems after a rigorous competitive evaluation. Implementing Temenos software will enable the bank to introduce new lending products to the market and servicing its growing number of customers more quickly and efficiently.
The new solution will also support Al Rajhi Bank's growth ambitions and its vision to bridge the gap between modern financial demands and intrinsic Islamic values, whilst spearheading numerous industry standards and development.
The bank, one of the most progressive banks in the Kingdom of Saudi Arabia, with a strong focus on customer-centricity, will also be able to offer market-leading products and services to its customers through enhanced digital channels.
The award winning Temenos' Islamic Banking Suite coupled with its Saudi Model Bank application which includes global best practices and pre-configured local functions, will enable Al Rajhi Bank to cater for the specific Saudi regulatory requirements with a very short time and less efforts.
The bank operates in more than 570 branches across Saudi Arabia as well as in Kuwait, Jordan and Malaysia. The bank will leverage Temenos' global expertise and 25 years of experience in providing integrated, scalable packaged software, as well as Temenos' continuous investment in R&D, which is 20% of revenues – the highest in the industry.
Mr. Waleed Al Mogbel, DCEO, Al Rajhi Bank, commented: "We are delighted to appoint Temenos as our strategic technology partner for our digital transformation.
Temenos digital banking platform will enable us to transform faster, drive out complexity and lower our overall total cost of ownership. Temenos has a worldwide reputation for robust, innovative banking software and an extensive presence and commitment in the Saudi Arabia.
With Temenos we will be able to introduce new and innovative products more quickly and help reduce operational costs, as well as offer a cutting-edge digital experiences to our customers."
Jean-Paul Mergeai, Managing Director Middle East & Africa at Temenos, stated: "We are proud to announce Al Rajhi Bank as our latest signing in Saudi Arabia. Temenos has a strong footprint in Saudi Arabia with 19 clients and this new signing further cements our presence in the country where we have been operating since the late nineties.
Our agreement with Al Rajhi Bank demonstrates our commitment to working with the region's leading banks to power innovation, growth and success through our market leading technology.
Our business partnership with the world's leading Islamic bank also demonstrates the excellence of our leading and multi award winning Islamic Banking Suite solution and our focus on delivering operational value and efficiency through digital technology to Islamic Finance.
"We look forward to working with Al Rajhi Bank as it continues to excel by caring for its customers through the delivery of quality products and services."
FG Begins Campaign on Data Protection to Curb Cybercrime
Federal Government has embarked on a campaign to raise awareness on data protection and also promote privacy and data protection practices.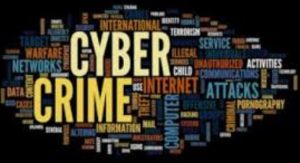 Kashifu Inuwa Abdullahi, director general, National Information Technology Development Agency (NITDA), charged Nigerians to always protect their data while using the internet.
Kashifu Inuwa Abdullahi, who spoke during the International Privacy Day in Abuja, said in response to the global call for privacy regulation the NITDA in 2019 issued the Nigeria Data Protection Regulation (NDPR).
"The ultimate goal of this celebration is to raise awareness, promote privacy, and data protection practices. In Nigeria, we started this celebration since last week, Thursday, with a press release followed by debates by secondary school students culminating in the final round holding today," DG NITDA said.
He further noted that "28th January has been dedicated as international data privacy day. Last year, in 2019, the day was celebrated in nearly 50 countries, including the United States of America, India, Canada, and much more.
"The celebration started in 2007 after European Council declared 28th January as a Data Privacy Day in 2006. In Nigeria, we join the rest of the world to celebrate this year."
He said after the introduction of the NDPR, NITDA had "Issued Twenty-Seven Data Protection Companies (DPCO) licenses that have created over 1000 jobs and generated a sector currently valued at about N2 billion.
"Inauguration and capacity building of the Data Breach Investigation Team and Police Enforcement Team. We have treated over 1,200 inquiries and requests for clarifications
He, therefore, advised that "on any new device, set your privacy settings immediately. This includes new applications, social media, and programs.
"Never use unsecured WiFi – especially for banking or shopping. Keep your software up to date. Out of date software is vulnerable to hackers.
"Never give personal information over the phone, email, or text. Use strong password phrases. The longer the password, the harder it is to break. Do not save your passwords on your device. Change passwords when your accounts may have been compromised. Use virus protection and a firewall."
In his remarks, Dr Isa Pantami, minister of Communications and Digital Economy, said it was necessary for the government to assure its citizens that their data is protected so that they can embrace the digital economy.
"Looking at our population, it is the right time for Nigeria to drive a digital economy for a digital Nigeria. As the Honourable Minister of Communications & Digital Economy, I assure citizens that their data online will not be abused.
"Any Data under the control of Government or Private Individuals in Nigeria will not be abused under my watch as the Honourable Minister of Communications and the digital economy. We want Nigerians to patronise digital platforms for a digital Nigeria.
"Digital economy relies on data as such data protection is key to driving a digital economy for a digital Nigeria," the minister said.
The theme of this year's International Privacy Celebration is Data Privacy in a Digital Economy.
Konga Travel Advises Women on Best Time to Travel during Pregnancy
Konga Travel and Tours, a 21st century lifestyle travel booking agency, has disclosed the best time to travel for pregnant women and intending mothers.
According to Konga Travel, choosing the best time to travel is essential owing to the need to avert complications in pregnancy which may harm the mother and unborn child.
Further, the company has revealed that the first trimester and the end of the third trimester are associated with problems that a pregnant woman would do well to avoid, hence it has advised against heavy activities such as travelling during these periods.
''The best time to travel during pregnancy is between week 14 and week 28,'' Konga Travel disclosed in a knowledge-sharing piece circulated to its customer base.
Continuing, the piece, which references facts from the American College of Obstetricians and Gynaecologists, affirms that: ''Peak pregnancy problems occur in the first and towards the end of the third trimesters. During mid-pregnancy, your energy has returned, morning sickness usually is gone, and it is still easy to get around. Paying attention to the way you feel is the best guide for your activities.''
Indeed, the advice from Konga Travel comes in handy for thousands of Nigerian women who usually engage in birth tourism. Equally important, birth tourism refers to the practice of traveling to another country for the purpose of giving birth in that country. The main reason for birth tourism is to obtain citizenship for the child in a country with birth-right citizenship.
Research indicates that as much as 23 percent of pregnant Nigerian women insist on having their children abroad. Consequently, birth tourism has become a big business, running into $28bn annually.
Equally important, statistics from the Medical Tourism Association holds that "23 percent of Nigeria's population has access to a combined buying power in excess of US28 billion dollars, mostly made up of professional and middle-class Nigerians whose desire to seek privileges such as better health care services or simply dual citizenship options for their child/children is on the rise.''
In addition, the Konga Travel advisory serves as useful information for women whose jobs involve a lot of mobility and who may find themselves having to travel a lot.
Konga Travel is Nigeria's foremost omni-channel travel booking company.
Having emerged on the scene less than two years ago, Konga Travel, which was recently named the Most Innovative Agency by global airline, Virgin Atlantic, has distinguished itself. Within a short space of its existence, the company has grown nearly 25% on a month-on-month basis, acquired all the requisite and major travel certifications and rolled out multiple physical store locations nationwide.
Global Tech Leaders to Discuss Enabling Technology, Cloud Computing @ #NerdsUnite2020
Over 500 IT professionals from enterprise organisations across West Africa will convene in Lagos on February 21, 2020 for MainOne's 5th annual gathering of its flagship event, Nerds Unite, themed: "Enabling the Digital Economy".
This year's event will showcase the launch of its Managed Cloud Services in partnership with Microsoft and Hewlett Packard Enterprise Operated by Selectium. The event will feature presentations and panel discussions on Cloud adoption, Cloud migration and all things Cloud with MainOne and its global partners.
Featuring over 10 speakers from global tech companies and West African Corporate organizations, #NerdsUnite2020 is designed to facilitate discussions on trending developments in the IT sector to help professionals deliver increased value to their organizations.
The event's keynote addresses will be given by Ernest Sales, CEO Hewlett Packard Enterprises Operated by Selectium and Wale Olokodana, Microsoft Business Group Director.
Speaking on expectations for this year's event, Tayo Ashiru, Head of Marketing MainOne says, "For the past 4 years, Nerds Unite has delivered powerful technology insights and networking opportunities for organizations and tech enthusiasts alike.
This year we expect that with our panel of dynamic speakers, partners and launch of our Managed Cloud Services, the energy around Nerds Unite 2020 will be electrifying. These developments will help accelerate the digital transformation across all sectors and the ICT ecosystem in West Africa, supported by technological innovation and world class partners."
With over 3,000 participants since inception, Nerds Unite has showcased leading technology solutions available locally and globally and has hosted major players in the international and local IT industry.
This year's edition is set to further empower the tech ecosystem with the industry's latest developments, centering on unique perspectives on Cloud Computing targeted at C-Level executives and IT professionals of blue-chip organizations across West Africa.