Terragon Seeks Govt Support for Growth of Data Science in Nigeria
Ayodeji Balogun, co-founder and chief operations officer, Terragon Group, has urged government to partner with the private sector in order to fashion out 21st century curriculum that would prepare Nigerian students to fit into the emerging fourth industrial revolution (4IR) technologies such as Artificial Intelligence (AI), Data Science, among others.
He stated this at the recently concluded 2019 Data Science Nigeria (DSN) Summit & Bootcamp held in Lagos.
According to him, "We think that in terms of curriculum in the educational system in our schools, government can work together with private sector to influence the curriculum and infuse more advanced topics around data science, machine learning so that students could get access and hands on experience at a very early stage, before they get out of school and get trained by their employers."
He also called on the government to provide adequate infrastructure that would enable players in the ecosystem perform their duties optimally.
"The biggest problems we have in Nigeria as far as I'm concerned, is access to data and infrastructure. In other countries, the government provides access to some sample data sets that engineers can work with to train their models, you don't have to think about looking for data sets, here in Nigeria, there's nothing like that, so we think that government can support a lot in that area".
"In a continent of about 1.2 billion people across a landscape that may be larger than many other continents put together, it is often quite difficult to identify and reach people in Africa.
At Terragon, our goal is to use data and technology to simplify this process of connecting brands to the African consumer through intelligent connections at scale on the mobile device"
"We rely very heavily on data, and leverage data science to enable smart connections to mobile for businesses across Africa. Data science, artificial intelligence and machine learning are the tools of our trade.
This is why partnering with the Data Science Nigeria AI Summit and Bootcamp was very natural for us, as it aligns with our key objectives and goals. It has been very rewarding for us because we have been able to contribute to the growth of the ecosystem as well as the emerging talents that will lead us into the future."
Balogun commended the conveners of DSN for the giant's strides they have made in the sector, especially in the area of democratizing of AI knowledge through their various programmes in our tertiary institutions.
He also acknowledged that a lot still needs to be done in order to get Nigeria students ready for the forthcoming 4IR.
"As far as AI is concerned in Nigeria, it is still day one; we have not even scratched the surface at all. It is a long road and I'm happy about platforms like DSN because we are laying the foundation, but there is a lot that can be done. Which is why we have collaborated with Data Science Nigeria to train young talents in the different masterclasses we delivered to hundreds of data science young talents, we are also sending two outstanding students to Tunisia, to learn more about Data Science and Artificial intelligence."
"We have a lot of simple problems in our society that AI and Machine learning can help us solve and I'm looking forward to young people building solutions in our space around data analytics & marketing technology to help startups achieve product market fit faster and help enterprises businesses explore new growth areas. I'm confident that AI can help Nigeria leapfrog to the rest of the world in several other areas around education, healthcare, security, logistics and even governance" he stated.
Terragon which started 10 years ago has offices in Nigeria, Ghana, Kenya, Mauritius, South Africa and India with more offices being planned in other continents; Terragon has invested millions of dollars in marketing cloud and data analytics technologies to lead innovation in enterprise marketing and cloud solutions in Nigeria and Africa.
"Our commitment to helping African businesses grow faster and achieve maximum growth and return on investments", Balogun concludes.
Huawei Launches Mondia Pay on Huawei Mobile Services in Nigeria, Others
Huawei, in cooperation with digital payment entity, Mondia Pay, now offers Direct Carrier Billing service (DCB), for seamless, contactless payments for users in the MEA region through Huawei Mobile Services (HMS).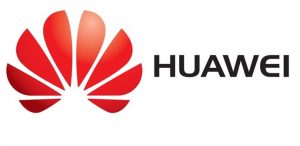 Mondia Pay is a leader in the digital payment space and provides a simple, fast and secure way for consumers to pay for services using their mobile phone.
Huawei has been working closely with Mondia Pay, the MEA region's top digital payments fintech company, as part of its commitment to supporting developers in the MEA region. This strategic partnership will allow for increased DCB coverage and IAP (In-App Purchase) kit capabilities for global developers.
As a result, Huawei and smartphone HONOR users in almost 20 countries including, Egypt, South Africa, Tunisia, Nigeria, Tanzania, Madagascar, Liberia, and Botswana, will be able to make cashless payments securely without the need for bank cards by downloading the app from Huawei's Application Store, AppGallery. In addition, Mondia Pay will also market Huawei's games content in Egypt.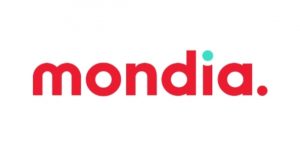 The number of mobile internet subscribers in Sub-Saharan Africa has quadrupled since the start of 2010 (World Bank Data) and, for many consumers, it's the only way they can get online. With low credit card penetration rates in most markets, contactless, online payment solutions can reach wider audiences looking to consume digital content.
"This new partnership with Huawei is an endorsement of Mondia Pay's industry expertise and deep routed knowledge of Africa. Customers across the continent will benefit from our fully integrated digital payment technology to make frictionless payments in a fast, safe and secure manner. We also support the natural progression towards cashless societies, fast-tracked by current affairs such as COVID-19," said Simon Rahmann, CEO Mondia Pay.
Mondia Pay is available on Huawei's AppGallery as direct carrier billing and e-wallet services to facilitate online consumer payments. Huawei's AppGallery allows users to explore the best local and global apps.
Adam Xiao, Managing Director, HMS and Consumer Cloud Service for Huawei Consumer Business Group MEA, said: "We welcome the opportunity to partner with Mondia Pay to provide our users across the MEA region with even more payment options.
Mondia Pay allows for contactless payment without the need for bank cards in a safe and secure manner that protects the privacy of users. This partnership is part of Huawei's ongoing commitment to make it easier for local and global developers to offer their services to millions more people in the MEA region."
Sub-Saharan Africa 5G Connections to Reach 18m by 2025 – Report
Mobile technologies and services are expected to significantly increase in Sub-Saharan Africa, with over 137 million new mobile subscribers forecast to be added in the region by 2025.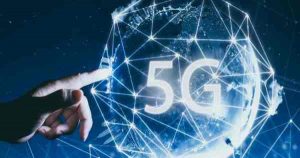 An estimated 27% (165 million) of total mobile connections will be made on 4G and 3% (18.4 million) on 5G, by this period.
This is according to the latest "Mobile Economy Sub-Saharan Africa 2020" research report released by the GSM Association (GSMA) to coincide with the GSMA Thrive Africa virtual event.
It consists of an in-depth study that explores the latest data, forecasts and mobile trends for the region.
According to the report, mobile-enabled platforms and services will increasingly disrupt traditional value chains in Sub-Saharan Africa, as it remains the fastest-growing mobile region globally, with 477 million mobile subscribers at the end of 2019.
The additional 137 million subscribers expected over the next five years will take the total mobile subscriber base to just over 614 million, representing around half the population in the region and a CAGR growth rate of 4.3%.
While spectrum availability will promote strong growth in 4G and 5G connectivity over the next few years, 3G mobile connections will continue to dominate the region, says the GSMA.
The report calculates the strong growth in mobile connectivity across Sub-Saharan Africa will generate around $184 billion in economic value contributed to the region's GDP by 2024.
"The findings from our Mobile Economy Sub-Saharan Africa report clearly show the importance and value of digital connectivity," says Akinwale Goodluck, head of Africa, GSMA.
"Realising the full potential of a progressive digital future requires an informed policy debate. Governments and policymakers should implement policies to enhance access to connectivity and drive investment in more resilient digital infrastructure for the future.
This is crucial to reactivating the region's economy post-COVID-19 despite the sizable contribution mobile technologies and services generated in 2019, growing at 9% of regional GDP."
The COVID-19 pandemic has had a profound impact on the digital landscape around the world, and the mobile industry in Sub-Saharan Africa has largely risen to the challenge of keeping individuals and businesses connected during the pandemic, despite changes in data consumption patterns, the report points out.
However, with nearly 800 million people in the region still not connected to the mobile Internet, it has never been more urgent to close the digital divide, it advises.
Mobile money services, infrastructure and mobile-based content/services, as well as the application of mobile big data for social good, are expected to record the highest rise in the next five years, notes the report.
"The 2020s will see strong growth in the number of Africans connected to mobile broadband. As 4G and 5G grow together throughout the decade to come, spectrum preparation can drive cost-efficiency and promote growth," according to the GSMA.
"Efficient and effective management of spectrum is also key to maximise the opportunities that mobile connectivity can bring to society. Making sure the required spectrum resources are available under the right conditions will lower broadband costs, increase coverage and boost connectivity."
In 2018, mobile technologies and services supported almost 3.5 million jobs (directly and indirectly) and made a substantial contribution to the funding of the public sector, with almost $15.6 billion raised through taxation, according a previous report.
As countries increasingly benefit from the improvements in productivity and efficiency brought about by the increased take-up of mobile services, this is expected to significantly boost the informal economy, which accounts for a large part of the mobile ecosystem in Sub-Saharan Africa, notes the GMSA.
Nigeria and Ethiopia will record the fastest growth rates of mobile connectivity, between now and 2025, growing at 19% and 11% respectively, it adds.
Ndukwe Reveals Secret of MTN's Dominance Of Nigeria's Telecoms Space
Dr Ernest Ndukwe, Erstwhile Executive Vice Chairman and Chief Executive Officer of the Nigerian Communications Commission (NCC), has been speaking on why foremost telecommunications services provider, MTN, has continued to dominate the Nigerian telecom space like a colossus.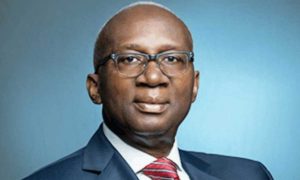 Ndukwe, speaking on Tuesday as a guest at the Virtual Digital Africa VIP Leadership Series powered by Digital Africa, organisers of the annual Digital Africa Conference & Exhibitions, noted that three factors – strong financial position, good management and discipline in terms of managing resources, separate MTN from the rest of the pack.
"I think it is important to say that MTN is a particularly disciplined company right from its roots; it has always been a well-run organization. It has not had the board squabbles of its competitions. Since the first board of MTN (Nigeria), some of the board members just retired last year (2019). Meanwhile, their competitions have had various owners, various quarrels, and various issues," he said.
Ndukwe, who is the Chairman of MTN Nigeria Board, said that nobody can be blamed for this position as the way organisations manage their affairs translates to the kind of position they occupy in the business environment.
"One thing that people don't know also is that for the first five years of existence of MTN in Nigeria, it did not pay dividends to its shareholders. They recognized the importance of scale and were pumping in all the earnings, all the profits into building networks. They started building their own microwave links; they started building their own fibre optic links all across the country because it's a matter of planning.
"Let it be said that technology changes, the best company today might not be the best company tomorrow. A few years ago, Facebook was not on the reckoning but today, is a much bigger company. People might not make it in terms of telecommunications service delivery because in certain countries, there is actually a certain number after which the market gets saturated. There are opportunities in the technology space; all that is needed is for operators to discover them and leverage.
"When Zoom started, no person knew it was going to scale to the level it has now reached; thanks to Coronavirus. People should continue to look for opportunities and niche markets and go there because that's where they can scale. There are many companies that are doing very well in the financial technology space in the country too."
Dr. Ndukwe also talked about NITEL, 5G, the Stock Market, companies he admires in Nigeria and the concept of a single African Telecoms network.