TSA & the Significance of Software Nigeria
If the nation is still searching for the alibi of the audacity and professional ability of Software-Nigeria, to effectively deliver world class solutions for the economic advancement, constructive development, National security and global competitiveness of Nigeria, the search stops here – with TSA.
The one-year-old Treasury Single Account (TSA) national project initiative is a digital knowledge infrastructure powered by developed by Systemspec developers and solutions provider of the Remita IT Infrastructure.
Remita is a distinct technology know-how statement and signature of the potentials of Software Nigeria.
After one year of its deployment – in line with global quality standards and best practice, the TSA initiative has now been acknowledged around the world, as a monumental success.
There are many similar Software Nigeria solutions yet to be discovered.
According to the recent pronouncement by the Accountant General of the Federal – Mallam Idris Ahmed in Abuja, the Treasury Single Account (TSA) has N5.224 trillion as at February 2017 – after its successful deployment in September, 2015.
Therefore, it is safe within the context of evaluating development methods for national Software, to state that the Remita Solutions is a Super Financial Banking Consolidation Application.
This success clearly validates the long-held and recognized fact, evidence and professional perception of the Institute of Software Practitioners of Nigeria (ISPON), that Software Nigeria Applications comply with major characteristics of global software trustworthiness.
Also, the advent of TSA represents a quality index to measure the capability, functionality and eminence of software Nigeria in general. Then, what is responsible for the continued myopic crazy for foreign software in Nigeria?
Policy Makers must understand the is acute danger (leading to digital enslavement) in allowing the unregulated deployment of foreign software in key Federal Government institutions, functions and operations domain to foreign applications software. The goal of this write-up is to encourage and promote the establishment of a National Software Development Strategies as a Policy Framework and encourage the mandatory inclusion of the patronage and protection of indigenous software empowered by concrete legislation –IT Bill to enact a National Software adoption Act.
This will serve to improve the level of the nation's computer knowledge maturity levels, innovation, creative content competitiveness, as well as promote and spread the development, relevance and use of indigenous applications software and services in governance, education, health, business and industry, agriculture, transportation, public administration, law and justice, entertainment and national security.
Recognizing Software Development as a new productive knowledge frontier and potential instrument for economic empowerment and creation of wealth, Government in 2005, decided to launch a nation-wide awareness campaign – based on the technical report submitted to it by the Inter-Ministerial Committee on National Software Development Initiative (NSDI) with Jim Ovia as Chairman.
Currently, our knowledge-base and technology environment of the "new economy" is greatly influenced, undermined and controlled by foreign information system, Application Software and Databases. Software plays a fundamental roll and globally viewed as the backbone and ultimate currency for modern wealth creation, national prosperity and security.
Setting a national software development strategy, policy and awareness agenda therefore, is also against the backdrop that consciously building and systematically developing huge software capacities presents immense economic opportunities for sustainable nation building.
Suffice to state that Nigeria can earn a minimum of $10billion USD in foreign exchange annually from the local content-centric software industry.
Indeed, a strategic national software strategic policy and related legislation should ensure that within the next 3 years, a major knowledge and wealth creation movement should happen by compelling all the Banks in Nigeria to migrate to indigenous banking application software.
Before that line of thought is crucified and for the records, Indigenous Banking Application Software in the 90s had an installed base of over 80 Bank branches before the Bank mergers policy by Professor Chukwuma Soludo – former Governor of Central Bank of Nigeria.
This policy, as much as it is commendable, grossly overlooked the local content technology maturity implications. The aftermath is that it virtually killed indigenous software companies who were getting ready to deepen innovation of their solutions.
The resultant effect is that is created a floodgate to the ubiquitous spread of foreign banking application software in Nigeria banking system. To date, there is still no level playing field for indigenous application software to fairly compete in the Banking and Finance Ecosystem.
What indeed is Indigenous Software? Indigenous Software (Software Nigeria) is hereby defined as "All Types and versions of Software developed in Nigeria by a company(ies) and its Intellectual Property Rights (IPRs) owned by Nigerians, in Nigeria, where funds repatriation out of Nigeria is not required" Why Indigenous Software? First, the secret and future of all national development progress lies in the mastery of information systems, where software is the heart and oxygen! However, with a very poor Research, Design and Development (RD&D) platform and un-structured technology incubation and development culture, Nigeria is at best, described as light years away from mastering heavy industries, as experiences in the Industrial Revolution has portrayed – making us currently incapable of manufacturing such common technology products as an automobile, Airplane/ or even a simple motorbike or bicycle! Above all, importation of foreign software currently costs Nigeria more than $5billion USD (five billion dollars) in foreign exchange, some of which constitute a colossal waste and national security issues.
Today, the range of ICT-related concerns facing policy makers has increased dramatically in recent years: communications infrastructure, procurement for government automation and e-government programs, intellectual property, government-sponsored research programs, incubators and technology parks, engineering education, foreign investment and, of course, the potential for export revenue. Software is a relatively low-investment, environmentally friendly, high-growth global industry – a good target growth industry for many countries.
But it has also become the most critical and expensive element of the government and business systems that every nation must build for itself. As Stanford Professor Edward Feigenbaum put it while serving as Chief Scientist for the US Air Force, we now live in a "software-first world" (Clark et al., 1998). The increase in global demand that makes software exports a growth industry is driven by the continued consumption of software at home and then by other countries and business enterprises.
What Nigeria Must Do? Good strategic planning about government automation projects and investment incentives to domestic Software Developers can have a positive impact on the growth of a country's software exports compared to relying on market forces alone. Establishment of massive Software-Knowledge Academies requires urgent attention.
Above all, retooling of the national workforce is imperative. Creation of a National Software Board and establishment of Regional Software Engineering Institutes as well as Software Development Bank are now mandatory.
Furthermore, creating certain types of software exports requires coherent long-term planning and investment strategies to complement and augment market-driven activity. Every country software-development Ecosystem has evolved a unique industry, shaped by its own resources and situation and by the particular local opportunities presented at the time. That indeed was the case of Microsoft.
The current shape and dynamics of the software industry should, therefore, inform ICT strategy, planning and policy, no matter the country's stage of economic development. With TSA, the Software Case for Nigeria dictates that Nigerians are very capable in engineering and developing global standard software.
The Institute of Software Practitioners of Nigeria (ISPON) has over the years advocated for the need to establish a progressive national strategy and responsive policy for software acquisition, development, application and use, due to its very complex nature.
Systemspec is a dignified member of the Institute of Software Practitioners of Nigeria (ISPON) and deserves a national honour for its technology assiduousness and leadership through Remita.
CIBN Recertifies NDIC Academy as Bankers Training Provider
Council of the Chartered Institute of Bankers of Nigeria (CIBN) has recertified the Nigeria Deposit Insurance Corporation (NDIC) Academy as a training service provider for various professionals in the banking industry.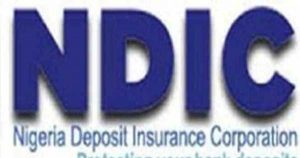 The council also renewed the academy's accreditation for the next three years, effective from June 2020.
Mr. Saubana Ogunpola, head of the five-man CIBN Accreditation Team, said the recertification followed the exemplary performance of the NDIC Academy since it initial accreditation in 2016 and the satisfaction of the stringent conditions for the recertification.
The recertification, according to Mr. Saubana Ogunpola, Head of the five-man CIBN Accreditation Team, followed the exemplary performance of the NDIC Academy since its initial accreditation in 2016 and the satisfaction of the stringent conditions for the recertification.
He noted that there would be periodic monitoring to ensure that quality standards are being adhered to.
Mr Ogunpola commended the NDIC for its consistent efforts toward meeting the high standards for the benefit of the banking industry and the larger economy.
He described the NDIC's readiness to subject itself to the rigors of the Institute's accreditation process as a testimony of its Management's commitment to capacity development for all stakeholders.
In his reaction, Mr. Umaru Ibrahim, managing director/chief executive, NDIC, described the recertification as another milestone in the NDIC efforts to consolidate the position of the Academy as a center of academic excellence in the nation's banking industry and on deposit insurance in Africa.
Mr Ibrahim disclosed that the Academy had so far trained a total of 13,368 participants cutting across the NDIC's workforce.
"It had also trained 135 participants from relevant stakeholders, including the EFCC, Security and Exchange Commission (SEC), Assets Management Company of Nigeria (AMCON), National Pension Commission (PENCOM) and the Nigeria Financial Intelligence Unit (NFIU).
"On the international front, 19 employees from sister deposit insurance agencies in other African countries had benefitted from the expertise of the Academy," the managing director noted.
He stated that the NDIC Academy has been designated to host the African Centre for Studies on Deposit Insurance System (ACSDIS) recently established by the Africa Regional Committee (ARC) of the International Association of Deposit Insurance (IADI).
Mr. Ibrahim reiterated that with the recertification, the NDIC Academy is positioned to fulfill the NDIC's goal of serving as a center of excellence for capacity building on Deposit Insurance Scheme (DIS) for countries in Sub-Saharan Africa.
He added that the NDIC prides itself on establishing the highest standards of professionalism and competency among its staff through the NDIC Academy and other human capital development initiatives, including the Chartered Banker/MBA program at Bangor University, Wales in partnership with the CIBN.
The NDIC boss emphasized that the Corporation places high premium on capacity building and continuous high level training of its staff to achieve the NDIC mandate of deposit guarantee, bank supervision, bank distress resolution and liquidation.
"The ultimate goal would be to enhance depositor protection and public confidence in the nation's banking system," he said.
Deloitte, Heritage Bank, PWC Urge Internal Auditors to Embrace IT to Tackle Fraud
Deloite, Heritage Bank Plc and PricewaterhouseCoopers' (PWC's) have urged internal auditors of banks to adopt the various digital technologies to prevent fraud and annul the adverse impact of Covid-19 on the financial ecosystem.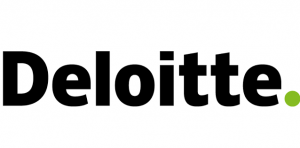 Speaking at the just concluded 47th Quarterly Meeting of the Association of Chief Audit Executives of Banks in Nigeria (ACAEBIN), Ifie Sekibo, the MD/CEO of Heritage Bank, disclosed that for improved banking operations and safer financial system for stakeholders, internal auditors must be dynamic and quick to adopt various digital measures.
Raising the alarming impact of fraudulent activities in the banking sector, Sekibo quoted PricewaterhouseCoopers' (PWC's) Global Economic Crime and Fraud Survey 2020, revealing that that the total cost of cybercrimes is worth an eye-watering $42 billion, which was cash taken straight off companies' bottom line, whilst 13% of those who had experienced  fraud said they had lost $50 million-plus.
Sekibo, who spoke on the theme, "Elevating Internal Audit's Role in the Face of Emerging Risks and Opportunities" organised virtually and hosted by the Heritage Bank, urged, "While it was sufficient for yesterday's auditor to understand regular and routine banking practices such as credit, treasury, etc in his traditional assurance role, for him to be relevant in harnessing the opportunities in today's business world, he must become versed in cybersecurity, artificial intelligence, data analytics, fraud management, regulatory pronouncements, forensics etc and having equipped himself, present balanced, objective audit reports to Executive Management while striking the right balance between the assurance and consulting responsibilities."
In her keynote address, titled, "Elevating Internal Audit Role In The Face Of Emerging Risks and Opportunities," Ibukun Beecroft, Partner Risk Advisory at Deloitte, noted that the banking industry in Nigeria today has adopted various digital measures to keep the business running and delivering services to the customers but there was need for Internal Audit (IA) positioned to provide the required assurance and consulting services in the face of the changes and attendant risk, particularly increased cyber-risks.
Quoting 2018 Financial Stability Report by the Central Bank of Nigeria, she stated that Banks recorded 25,029 confirmed cases of fraud and this resulted in a loss of N2.21 billion. More than 90% of fraud cases in 2018 were perpetrated via technologically driven channels.
"As Internal Auditors, the knowledge of technology would enable us identify gaps in our core banking applications and other applications and provide relevant recommendations to eliminating loopholes that may serve as an avenue for potential fraud.
She, however, advised auditors on the need to focus on advanced technologies and risk management operations as reflected around the Three Lines of Defense (3LOD) churned out by the Institute of Internal Auditors, which create opportunities for IA and its future role.
Beecroft warned that the ever-changing landscape and evolving risks in the banking industry could render the current internal audit plan obsolete.
According to her, internal auditors should reprioritise the audit plan as soon as possible to provide assurance over the most consequential risks while being cognisant of the impact on operations.
"To take advantage of these changes and disruptions, auditors need to rethink their role by adapting to and embracing change, enabling the IA function to become more agile, nimble, and forward-looking, thus driving change through the 3LOD," Beecroft stated.
Yetunde Oladeji, Director Internal Audit Services at PricewaterhouseCoopers Limited (PWC), who spoke on the theme, "Elevating IA's role to meet today's emerging risks," advised that the banking sector should be dynamic, prioritse digitization and flexibible workforce strategies as these would determine its ability to adapt to rapidly changing circumstances to survive and thrive.
ALAT By Wema Bank Upgrades Mobile Banking App
ALAT by Wema Bank, as an innovative financial institution,  has introduced its upgraded mobile app – ALAT 4.0- to enable customers to remain connected to do much more. A unique app that provides seamless access to an array of exciting features serves as a platform where customers can personalise offerings to meet their frequent financial and lifestyle needs.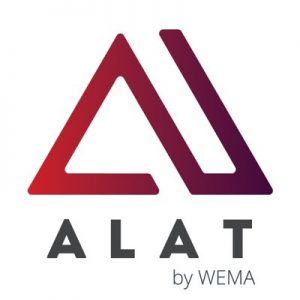 Being a customer-centric financial institution, the upgraded app serves as a one-stop platform that gives customers the option to create unique experiences for themselves; this includes dashboard personalization where customers can decide to hide and unhide their account balance as well as to display the most frequently used feature on their dashboard.
Mr Moruf Oseni, deputy managing director, speaking on the new upgrade expressed his delight, he said "we made a promise earlier this year to improve customer experience by introducing improved unique features to the app. Based on feedback from customers, a lot of effort was put together to ensure we deliver on our promise to ensure this upgrade affords customers a delightful and memorable service experience".
As part of the new features is the card control option which enables customers to put a limit on their spending habit and the reintroduction of the virtual dollar card which gives customers the ability to make international payments irrespective of the currency.
ALAT has also expanded loan offerings to goal based loans, salary-based lending and device loan. Customers can also top up existing loan amounts, make part payment during the loan cycle at any time and liquidate the loan before the end of the loan cycle at any given time.
Oseni further added, "For us, it is imperative that customers have access to a flexible and seamless user experience on our platform. In introducing exciting features to the app, we ensured that major lifestyle and financial needs can be met through ALAT 4.0. As a bank, we will continue to create innovative solutions for our customers and solidify our lead in digital banking"