Twentyten Daily Celebrates First Anniversary of Improving Media Innovation
TwentyTen Daily is celebrating its first anniversary, a milestone marked by many exciting moments with its own fair share of highs and lows.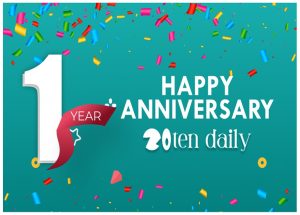 Over the past one year, with its team made up of journalists, data visualization experts and media innovators.
It has extensively published in-depth data driven stories and reports under a wide range of verticals including such as Featured Reports, Black box, Investigations, Health, Criminal Justice, Business, Economy, politics and more.
TwentyTen Daily is an independent news media organization and data platform improving access to data for actionable decisions through the promotion of African data journalism, augmented reporting, and the development of digital products powered by data, all with an end goal of spurring real world impact, setting the pace for media innovation in Africa.
'TwentyTen Daily' as the name signifies was founded after the EndSars protests of October 10, 2020 which was marred by gross misinformation and proliferation of fake news, to draw more attention to actuality and credibility.
The protests inspired the founders to research media innovations that can mitigate the detrimental effect of media manipulation around the #EndSARS protests and then Twenty Ten daily was born.
TwentyTen Daily is not your regular news publication, it delves below headlines to explore hard numbers, using research, and statistical analysis to tell compelling and factual stories.
It also features outputs such as beautiful, interactive data visualizations that present key data points that embolden a hard-hitting story.
TwentyTen Daily produces special reports which feature hard hitting investigations, storytelling, fact checking and data visualisations. It also has a bias for investigative stories, a vertical created to support community driven journalism.
In March 2021, the publication sponsored the Orodata Science Micro Grants for Data Driven Investigative Journalism to support community reporters to cover issues in underserved communities, issues that are important to them.
TwentyTen Daily committed funds in form of grants to support journalists to report solution stories on issues in their communities and is planning to double down on this effort in 2022.
Some of the stories supported by the grants are 'Living On The Fringe: Sad, Sorry world Of Sokoto's Almajirai', 'How Poor Funding For Research, Low Technology Contributed To Lack Of Local Covid-19 Vaccine Production', 'Levelling The Field: Improving Opportunities For Women Farmers In Nigeria', and more.'Black Box' is the interactive vertical of the website for multimedia storytelling, it covers explainer videos and reports highlighting under-reported issues such as 'Nigeria's Second Class Athletes' which features the continual challenges Nigerian Olympians face as a result of government's incompetence.
Under the Health and COVAC vertical, TwentyTen Daily covered the outbreak of
the Covid19 pandemic without leaving any stone unturned, to mitigate
misinformation against the coronavirus.
It focused on shoring up misinformation about the Covid19 Vaccine while providing updates on the vaccine administration efforts in Africa to ensure that resources are properly appropriated and accounted for.
It also tracked donations and contributions by international organisations towards the provision of vaccines to hold governments accountable.
To increase access to informed decisions through access to key information and data on Africa, TwentyTen Daily developed a Dashboard Repository where citizens, private corporations, third sector organizations, policymakers, media, education and research institutions can access data from across Africa via interactive data dashboards.
The dashboards cover different sectors including business, economy, politics, education, gender and health amongst others. The dashboards also provide a special spotlight on gender and issues relating to income disparity, women empowerment and more.
Blaise Aboh, the founder of TwentyTen Daily reiterates that; "the platform is all about improving media innovation. It is driven towards transforming the data and news media landscape in Africa."
"I understand that building a long term value-driven relationship is key, and will do this through more innovation especially on frontier technologies and through beneficial partnerships.
"Over time, the plan is to create high impact innovative products with a user experience worth engaging and an end-to-end experience of easily accessible high-quality information," he adds.
TwentyTen Daily has created more ways of breaking down data stories for its audience and sparking conversations around policies, including "Here Is What You Don't Know This Week," a weekly newsletter that shares important
figures from latest news and provides an incisive data angle to issues arising
globally.
The newsletter features data visualisations and infographics that share crucial statistics with its readers.
MTN Hands Over Y'ello Doctor Mobile Clinic to Kano State Government
MTN Nigeria through its Foundation has officially handed over the Y'ello Doctor mobile trucks to the Kano state government, as it continues the third phase of the Y'ello Doctor initiative.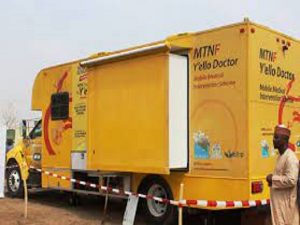 The Y'ello Doctor project was designed to provide free healthcare services for rural and semi-urban communities, and the third phase of the initiative is targeted at six states namely Anambra, Gombe, Kano, Kwara, Lagos and Rivers states.
In his remarks, Mr Hamza Ibrahim, MTN Sales and Distribution Manager Kano state, said MTN Nigeria was highly delighted to partner with the Kano State government in ensuring that underserved communities were medically attended to.
He added that the project was intended to contribute to the government's efforts in providing primary healthcare services to the affected communities.
"We will also use the project to support the Federal Government COVID-19 vaccination drive as the mobile clinic is well equipped to give vaccination to the people," he declared.
Hajia Amina Musa, Permanent Secretary, Kano State Ministry of Health, explained that the state government was very happy to be among the beneficiaries of the third phase of the project, stressing that the intervention would go a long way in supporting the healthcare delivery system of the state.
She added that the intervention would be conducted in collaboration with the State Primary Healthcare Management Board, which would, in turn, identify and select the communities to benefit from the intervention.
"The intervention is in line with the vision and programs of the administration in bringing health care services to underserved communities through various medical and surgical outreach programs" she stated.
Since the inception of the Y'ello Doctor Initiative in 2014, over 650,000 people have benefited from health information, screening and access to health services in the communities across Nigerian states.
Y'ello Santa Campaign: Over 125,000 MTN Subscribers Received Gifts from Loved Ones
Over 125,000 MTN customers received gifts from their loved ones in MTN's first ever digital Season of Surprises campaign. The campaign allowed MTN subscribers to nominate their desired recipient to receive any one of the available gifts which include Jumia shopping vouchers, data and mobile devices, on the new myMTN NG app or by dialing a USSD code.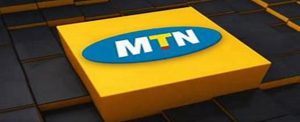 The campaign, which has been held twice in the past, allows MTN to celebrate the holidays with Nigerians and spread Christmas cheer through various activities in different places including markets, hospitals, schools, airports, IDP camps and bus parks across the country and excite them with gifts, experiences, refunds, donations, community development projects and freebies.
The company, however, opted for a digital campaign this year to drive participation in the Season of Surprises by subscribers due to the pandemic and to empower their customers to do the giving.
Speaking on the success of the campaign, the Chief Marketing Officer, MTN Nigeria, Adia Sowho, said, "The simple act of nominating others to receive gifts is wholesome and thoughtful.
"It shows that we care about the people in our lives and would like to make them happy. We are very happy to see how many Nigerians took advantage of the opportunity.
"We are also glad to have been able to contribute to the smiles of Nigerians during the holiday season."
The MTN Season of Surprises is one of MTN's many initiatives to make Christmas and the rest of the holidays more fun and enjoyable for Nigerians.
The company has, through partnerships and sole interventions in other campaigns, delivered exciting experiences for Nigerians in forms of concerts, theatre productions, donations and community development projects.
Almost a million people have benefited from the MTN Season of Surprises in the last four years, earning the company commendation from the public.
7 Ways Tech Can Help to Get You on Track with Your Resolutions
The new year is only a few weeks old, but for many, the optimism for fresh opportunities and goal setting that informed their new year's resolutions may be starting to disappear.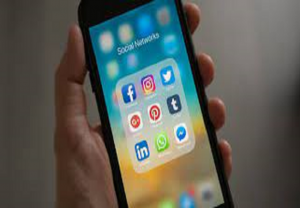 If you've already gone off track , adopting technology can help ensure you achieve your goals.. Here are seven ways that technology can help you conquer 2022.
1.Stay motivated, ask Assistant: One way to make sure that you stay on track with your set goals is to stay consistently motivated. Using your mobile device or phone, simply ask Google Assistant: "Hey Google, how do I stay motivated?" You will get a list of suggestions from how to regularly review your goals, how to find mentors, how to surround yourself with positive people and how to exercise among other motivational tips.
2. Set reminders, be punctual: If you're looking to be more punctual this year, set reminders so you don't lose track of time. You can easily create reminders with the help of Google Assistant. Using your mobile device or phone, simply say, "Hey Google, set a reminder", or "Hey Google, remind me to attend a meeting at 7am." Google Assistant will go on to set a reminder and send you a notification when it is close to the time. This way, you can be sure that you will always be on time.
3. Eat healthy, count calories: Are you planning to start your healthy eating journey? You can search for healthy diet recipes for satisfying meals. You can also watch a variety of videos on YouTube to learn how to make healthy foods at home. Also, you can check the amount of calories in single ingredient foods by simply asking Google Assistant. For instance, you can say, "Ok Google, how many calories are in bananas?" This way, you are conscious about what you eat, whether you are trying to lose weight, gain weight or simply maintain a healthy lifestyle.
4. Keep in touch, Meet friends: The Covid-19 pandemic limited social activities like travelling, seeing friends and going out. Even with the recommendations now to ease Covid-19 travel restrictions, connecting virtually is still the adopted norm to keep in touch with friends. If you vowed to be more sociable this year, you can connect with friends and family using Google Meet. Just set up a time to meet and share the link with your friends to join. Using Meet allows you to save time and the hassle of planning actual physical hangouts. Most of all, it is flexible as you can join meetings on the go from your mobile devices, on the Meet app or Gmail.
5. Learn something new: If your goal for 2022 was to increase your knowledge on a subject matter, learn new interesting things or develop a skill, YouTube videos are a treasure trove of knowledge. For instance, you can watch videos that teach you how to play an instrument, cook like a pro, learn video editing or photography. There are lots of videos on YouTube that can help you take the initiative to learn without the assistance of anyone. If you plan to accelerate your digital skills as well, for your business or career, the Google digital skills for Africa program offers free online training.
6. Fitness goals, workout devices: Improve your workouts by connecting a fitness device to your Android phone. There are a host of devices from fitness watches, to heart rate monitors or foot pods that will pair with thousands of apps available in the Play Store, to help you reach your fitness goals. Throw in a YouTube playlist of your favourite songs, and you're sure to get your heart rate up in no time.
7. Explore new destinations: Whether you are planning to travel out of the country or just to explore more local destinations this year, Google Maps helps beyond just providing navigation, getting alternative routes and real time information about traffic jams. You can also search for exciting places such as restaurants, parks, tourist attractions, cultural sites, beaches and natural areas that you would like to visit.
For resolutions to be successful, they should follow the SMART principle and be specific, measurable, achievable, realistic and timebound bound. Technology provides the tools for you to tackle your goals in the smartest way possible.