Cryptocurrency: UK Mulls 'Britcoin' Digital Currency
The UK government is exploring the possibility of creating a new digital currency that could be known as 'Britcoin'.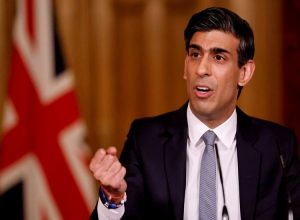 The Bank of England and the Treasury said on Monday, April 19,  that they will work together to assess the benefits of a central bank digital currency amid reports cash payments are generally on the decline, partly as a result of the coronavirus pandemic.
The bank said the new currency if it comes to pass, would be a new form of digital money for use by households and businesses and would exist alongside cash and bank deposits, rather than replacing them.
"The Government and the Bank of England have not yet made a decision on whether to introduce a CBDC in the UK, and will engage widely with stakeholders on the benefits, risks and practicalities of doing so," the BoE said in a statement.
At the financial industry conference, British finance minister Rishi Sunak said: "We're launching a new taskforce between the Treasury and the Bank of England to coordinate exploratory work on a potential central bank digital currency (CBDC)."
"Our vision is for a more open, greener, and more technologically advanced financial services sector," he told a fintech conference. "And if we can capture the extraordinary potential of technology, we'll cement the UK's position as the world's preeminent financial centre.
Soon after, Sunak tweeted the word "Britcoin" in reply to the finance ministry's announcement of the taskforce.
Jumia Records Increase in Gross Profit in Q1 Report
Jumia, Africa's ecommerce market leader has released its 2021 quarter one report, recording 11% year-on-year gross profit increase, as adjusted EBITDA loss decreased by 24% year-over-year.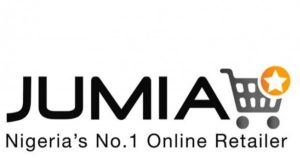 The report by the company also showed a sixth consecutive quarter of positive Gross Profit After Fulfillment Expense, which reached €6.2 million, more than doubling YoY.
According to Jumia, the report is a reflection of a solid progress towards profitability, with gradual monetization and cost discipline as major drivers.
"Our first quarter results reflect solid progress towards profitability. The drivers remain consistent: selective and disciplined usage growth, gradual monetization and continued cost discipline.
"The first quarter of 2021 was the sixth consecutive quarter of positive gross profit after fulfillment expense, which reached €6.2million, more than doubling year-over-year, while Adjusted EBITDA loss contracted by 24% year-over-year, reaching €27.0 million.
"Our strategy to increase our exposure to everyday product categories continues to yield positive results, enhancing the relevance of our marketplace for consumers", commented Jeremy Hodara and Sacha Poignonnec, Co-Chief Executive Officers of Jumia.
Jumia also disclosed that it made significant steps towards the $10billion market capitalization.
"We have raised over $570m over the past 6 months, strengthening our balance sheet & increasing our strategic flexibility. We are confident we have all the right ingredients to continue to build a growing business across both our e-commerce and fintech activities."
As contained in the report, Jumia is making significant inroads in payment and fintech, with 37% of Orders in the Q1 of 2021 completed using JumiaPay. The report revealed that Total Payment Volume on JumiaPay increased by 21% from €35.5million in the first quarter of 2020 to €42.9million in the first quarter of 2021.
On a constant currency basis, TPV increased by 35% year-over-year. On-platform penetration of JumiaPay as a percentage of GMV increased to 26.0% in the first quarter of 2021 from18.7% in the first quarter of 2020.
JumiaPay Transactions increased by 7% from 2.3 million in the first quarter of 2020 to 2.4million in the first quarter of202.
Overall, 36.7% of Orders placed on the Jumia platform in the first quarter of 2021 were completed using JumiaPay, compared to 35.5% in the first quarter of 2020. Jumia Food and on-demand services accounted for 22% of orders and 9% of GMV in the first quarter of 2021.
Likewise, annual active consumers reached 6.9 million in the first quarter of 2021, up 7% year-over-year, as the platform continued to acquire new consumers and engage existing ones. Orders reached 6.6 million, up 3% year-over-year, a reversal of the declining trend observed over the prior two quarters.
Jumia also recorded operating loss of €33.7million in the first quarter of 2021 decreasing by 23% on a year-over-year basis demonstrating meaningful progress on the brand's path to profitability. GMV was €165.0 million, down 13% on a year-over-year basis and 5% on a constant currency basis.
Marriott International Opens 5-Star Hotel in Lagos
Marriot International group is set to extend its premium hospitality service into Nigeria with the opening of a 250-bed five-star hotel complex in Lagos.
The seven storey hotel facility, which is located at Ikeja GRA, is co-owned by Sifax Group.
Its premium facilities include four restaurants and beverages outlets, 1000-capacity ballroom, rooftop bar, outdoor swimming pool, business centre, boardrooms, spa, gym and fitness club.
Speaking on Wednesday at a pre-launch event ahead of its opening next week, Mr Janse Rensburg, General Manager, Lagos Marriott Hotel, said the desire to offer premium hospitality services to the Lagos market was responsible for the huge investment in the hotel.
Rensburg assured that lovers of premium hospitality service in Lagos were in for an exciting experience as the hotel opens its doors for business.
Also speaking, Mr Chike Ogeah, Managing Director of Mac-folly Hospitality Limited. a subsidiary of Sifax Group, said the coming of Marriott Hotel into Nigeria would support the nation's diversification agenda.
He implored government at all levels to continue to explore and exploit the potentials in hospitality and tourism sector for economic development and growth.
"I believe with more commitment to the sector, the nation will be able to harness huge benefits inherent in the sector.
"Lagos Marriott Hotel is a partnership between the renowned global hotel brand, Marriott International and Sifax Group.
"We are using aviation sector, that is the airport as a hub. In essence, aviation and hospitality gets to be under one roof in Lagos Marriott Hotel.
"We are partnering with all the major international airlines by offering them and guests a comfortable place which is just a 10 minutes drive from the international airport coupled with maximum security and airport shuttles from the airport straight to the hotel.
"We have also partnered with various security outfits and the Nigeria Police to help address the security challenges the country is currently faced with in conformity with Marriott International standard.
"The security of our guests is very paramount to us, hence, every door and window in the facility is bomb- proof," he said.
Ogeah noted that the hotel was built to provide a five star hospitality and tourism experience, and a one stop shop in terms of fitness.
He said that hospitality, travel and tourism sectors would also provide several job opportunities across the sectors' value chains for sustainable economic growth.
Ecobank Partners NiDCOM on Africa's Economic Integration
Ecobank Nigeria, has restated its determination to enhance the economic development and integration of Africa through its support to Nigerians living and working abroad.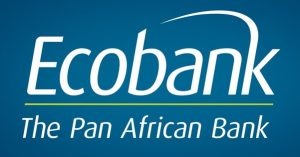 To sustain that mandate the bank is engaging with the Nigerians in Diaspora Commission, (NiDCOM), pledging to help Nigerians abroad stay connected with home.
Patrick Akinwuntan, the Managing Director, Ecobank Nigeria, while speaking at the maiden edition of the Diaspora Quarterly Lecture Series with Ecobank as the sole banking partner, noted that Ecobank remains a critical bridge for Nigerians abroad, as it has made huge investments in the necessary platforms to enable them connect with home seamlessly.  The event held online and had over 2000 participants from across all the continents in attendance.
"Nigerians in the diaspora play a  major role in nation building, their contribution goes a long way to catalyse economic development. For us at Ecobank, we are a pan-African institution positioned to foster the economic growth and integration of our continent so we are particularly pleased to work closely with the Nigerians in Diaspora Commission (NiDCOM), ably led by the Chairman/CEO, Hon Abike Dabiri-Erewa".
"We are committed to ensuring that every Nigerian living abroad is able to remit home seamlessly and affordably, access viable investment opportunities and as the financial institution of choice for Nigerians abroad, we have deployed the necessary resources to actualise this." He stated.
The Minister of Interior, Ogbeni Rauf Aregbesola, who was also present, reiterated the readiness of the government to collaborate with Nigerians in the diaspora, highlighting the new processes put in place to facilitate passport issuance, noting that all backlog of passport applications would be cleared by the end of May 2021.
Also speaking, the Hon. Minister of State, Foreign Affairs Amb.  Zubairu Dada said harnessing the human capital and material resources of Nigerians in the diaspora towards the socio-economic, cultural and political development of Nigeria can no longer be ignored. He pointed out that the Nigerian diaspora community is well educated, resourceful, skilled and exposed to global best practices.
The NiDCOM Chairman/CEO, Hon. Abike Dabiri– Erewa explained that the Diaspora Quarterly Lecture Series is projected to be a major aspect of national discourse, where Nigerians abroad can be kept abreast of the government's policies, programmes and projects.