Union Bank Showers Gifts on Customers
Union Bank of Nigeria Plc has doled out the first set of three brand new Toyota Corolla Cars, 20 motorcycles and various cash prizes to winners in its on-going Savings Bonanza at its first quarterly regional draw.
The three Toyota Corolla car winners are Mr. Odunze Fred of Bridge Head branch Anambra; Idinotu Kamma Association of Garden Avenue branch, Enugu and, Mrs. Eunice Nkemnaerem Aguwamba of Aboh Mbaise branch, Imo State.
The raffle draw also produced a new millionaire, bringing to five, the number of millionaires produced by the Savings Bonanza. Mrs. Paulina Utoego Ezeocha of Okigwe road branch, Imo State won the one million Naira cash prize.
38 customers of the bank also won various cash prizes ranging from N10,000 to N500,000, while 20 customers won the first set of twenty motorcycles at the regional draw.
Funke Osibodu, Group Managing Director/Chief Executive of Union Bank of Nigeria Plc informed the customers that the Savings Bonanza draw was designed to promote savings habit among Nigerians.
She noted that, "It was intended to mobilize the large amount of money outside the banking system, estimated to be in excess of N1 trillion as at the end of 2008," emphasising that the funds were to be used to support the productive real sector investments, thereby facilitating rapid economic growth in the economy.
Osibodu informed the audience that the promo had been extended to January 2010 and is open to existing and new savers as more cars, motorcycles and cash prize winners will emerge in subsequent monthly and regional draws to be held across the country. She said that the grand finale would produce three Toyota Land cruiser jeeps, one three bedroom luxury flat in Lagos, and one three bedroom bungalow in Abuja.
She encouraged the customers to spread the good news to those who were unable to attend the draw with the view to convincing them of the need to continue to patronize the savings promo in order to boost their chances of wining the outstanding prizes.
She informed the customers that the new changes in the leadership of the Bank was intended to make the Bank, more "Time Tested, Bigger, Stronger, More Reliable". The changes were therefore introduced to safeguard the interest of the shareholders and more importantly, those of the depositors. According to her, the Bank is being repositioned to provide excellent services to its highly esteemed customers, thereby guaranteeing better value for shareholders.
Chappal Petroleum Development Company Appoints Ufoma Immanuel as MD
Ufoma Joseph Immanuel has been appointed as the Managing Director of Chappal Petroleum Development Company 'Chappal', effective January 2021.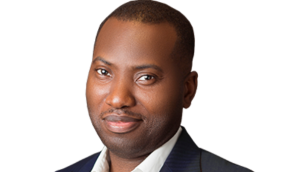 Ufoma is also one of the founding partners of Chappal, an ESG focused energy independent established to extract deep value from distressed brownfield Upstream opportunities in the Niger Delta region of Nigeria.
Chappal Development Company will focus on the challenges faced in the continued development of mature assets, like produced water management, evacuation logistics, gas development, capex optimisation and infrastructure replacement.
Prior to joining Chappal, Ufoma was the CFO of Energy Link Infrastructure ("ELI") and instrumental in the milestone breakthrough for the organization as the first Nigeria company to have a Terminal Establishment Order and Oil Pipeline License issued to a single entity.
At ELI, after pioneering the concept of the Alternative Crude Oil Evacuation System ("ACOES") for the Oil Mining Lease Number 18 (OML 18) Joint Venture (Nigerian National Petroleum Company and Eroton Exploration and Production Company), he led the financing of the project and oversaw the development.
The ACOES system is a 50-kilometer subsea pipeline to a dedicated 2 million barrel per day Crude Oil Floating, Storage, Offshore (FSO) Facility offshore Nigeria.
Ufoma was the former Head of Corporate Finance and Strategy at Eroton Exploration and Production. He led the transition team at Eroton, following its acquisition of OML 18 from SPDC and oversaw hydrocarbon accounting, offtake and crude handling arrangements operations alongside the development and management of the opex and capex budgets for the asset.
Ufoma was also responsible for managing the Reserve Based Lending Syndicate that executed successful hedging programs that saw Eroton avoid the oil price crash 2014-2017.
Commenting on the appointment, Mr. Austin Avuru, the Chairman of Chappal, stated "Ufoma is a renowned industry professional with years of experience in financial planning. Over the past few years, he led notable projects for some organisations within the Nigerian oil and gas sector. With his extensive financial and managerial experience notably in the development and management of strategic opportunities, we are confident that Chappal will be rightly positioned to meet the expectations of its stakeholders.
CBN Meeting and NSE in Focus
By Lukman Otunuga, Senior Research Analyst at FXTM
Nigerian stocks struggled for direction on Tuesday as investors adopted a guarded approach ahead of the Central Bank of Nigeria's interest rate decision this week.
After claiming the title as the world's best-performing stock market in 2020, equity bulls in Nigeria seem to be missing with the NSE All-Share Index down only 0.36% year-to-date. While appetite towards the local stocks was fuelled by a sense of optimism over Nigeria's economic outlook, the primary driver behind such gains last year revolved around the bond markets. It must be kept in mind that investors were hunting for gains at a time where the country's fixed income markets offered negative real yields. Given how this has drained demand for Naira bonds, they may remain unloved and depressed over the coming months.
The Central Bank of Nigeria is unlikely to change its monetary policy stance this week with interest rates expected to remain unchanged at 11.5%. While central banks across the globe have embraced looser monetary policy and lower interest rates, the CBN may not have the breathing space. Inflation which has accelerated to a 34 month high of 14.9% in November is likely to push higher amid dollar shortages. On top of this, the country is still battling with COVID-19 with a new variant emerging a few backs back.
On the bright side, Oil prices are trading to levels not seen since February 2018 amid signs of tightening global supply. For emerging market oil producers like Nigeria, this is a welcome development and could boost optimism over the growth outlook for 2021. While prices could push higher in the near term, surging coronavirus cases and lockdowns across the globe may fuel fears around weak oil demand. Oil is up almost 10% since the start of the year with the commodity's near-term outlook likely to be influenced by the pending OPEC monthly market report on Thursday.
Away from Nigeria, things are set to heat up in Washington after Democrats introduced a resolution to impeach U.S President Donald Trump for a second time, setting the stage for a vote on Wednesday. The idea of Democrats pushing for the removal of Trump who has less than two weeks left in his term is likely to fuel risk aversion and spur demand for safe-haven assets. If this becomes reality, the move would mark a first in history as no president has ever been impeached twice.
Digital merchant payments can help de-risk local business environments: here's how
By Murray Gardiner, Managing Director, Bluecode Africa
Over the course of the past 12 months, the world has learned a lot about uncertainty. The financial space is no exception, having gone through the kind of ructions not seen in nearly a century. As governments around the world look beyond recovery and towards avoiding a similar crisis, financial regulators will look to take the risk out of their local financial markets and payment systems.
The Covid crisis has highlighted the risk of an increasingly perilous debtor book. This usually implies increasing capital adequacy and provisioning requirements and increasing the audit and fraud detection controls. Further consolidation can be expected. But one particularly poignant impact has been related to fraud with the spike in online transactions. Securing online payments and mobile banking channels has never been more urgent.
Tightening credit and doubling down on legacy payment security will have an economic dampening effect as African markets plunge into recession. A powerful tool that regulators have to respond to this crisis is by encouraging in-country digital merchant centric payments to focus on stimulating the local SME and informal business sector. Doing so not only improves the efficiency and security of payments, the digital transparency deepens the relationship between banks and business which in turn is good for consumers and producers alike.
Benefits from SMEs to Financial Institutions
One of the biggest benefits in-country digital payments have when it comes to de-risking local business environments is that they bring a greater degree of transparency and formalisation of the financial relationship between the bank and the SME.
In the SME space, for example, the advantages include contactless payments, instant access to funds on acceptance of payment, and digital transparency with their acquiring bank. The digital transparency and reliability of the in-bound receipts from digital payments to the acquiring bank promotes access to a wider range of financial services (insurance, savings, credit facilities, EFT payments) and establishes a business track record with suppliers and other service providers.  A bank that can see the SME's cash flow and rely on regular inbound payments can safely extend credit and other essential services that it could not reasonably do otherwise.
It also gives businesses a chance to open new sales channels, such as e-commerce and sales agent networks, and to offer value-added services to promote customer loyalty, sales campaigns, and partner programmes.
Importantly, these measures bring a greater degree of stability to these businesses and their workers, further helping the economies they operate in to reduce risk.
Financial institutions, meanwhile, benefit by being able to use digital transparency and data to understand the business and reduce lending risk and cost, increasing the size of the addressable market. Technology reduces the transaction costs associated with onboarding merchants as customers and creates a data-rich relationship that turns a thin file client into a data-rich client that is bankable. Digital merchant payments are a gateway to more comprehensive and conclusive finance to support and stimulate the productive economy.
Regulation and incentivisation
This is why it is important that governments embrace digital merchant payments on account rails, away from cards in a local scheme governed by local rules. This is a gateway to more comprehensive and meaningful finance to support growth and development of the productive economy.
It is often cited that digital disruptors run ahead of legislation by finding ways around the rules that were not anticipated when the rules were designed.  The South African Reserve Bank has recently warned about a new activity with "Instant EFT start-ups that use a practice called "screen scraping" where a third-party is given access to a consumer's bank account data and acts on behalf of said-consumer, using that consumer's online banking access credentials to simulate instant clearing.
It's important that regulators protect consumers and the confidence the public has in digital payments and needs to set parameters for the kind of digital payments adopted in their markets. Payments must be safe and customer data must be protected.  But the payment also has to be sufficiently valuable to merchants and profitable enough for the financial institutions to build a meaningful commercial financial relationship bringing the merchant into the formal economy and create a merchant customer.
Minimising risk 
While it's impossible for regulators to totally eliminate risk particularly from unpredictable "black swan events" such as we have experienced in 2020, they can prepare payment systems for shocks and defend financial markets by encouraging transparency and financial inclusion with secure account rail digital payments.
While in-country digital merchant payments are just one measure, their use is one of the most powerful ways of generating growth in the local economy and "lighting up" the shadow economy.  Ultimately, a local digital payment on the account rail can prove vital to a more comprehensive and conclusive impact to stimulate the productive economy.