Use of Electronic Payment Card Based on Integrity- Adeniji
Jonathan Adeniji is the managing director/chief e-business strategist of Isocket Limited, an e-business evolution strategy and design consulting firm. He is a certified internet webmaster professional (CIWP), a Microsoft certified system engineer (MCSE), an associate member of the international e-business group and a member of other international certified bodies. He has worked with Cybercreate, a chip and web designing company and with Silvernet Limited. He spoke to funmi ilesanmi.
Automated Payment Software
With the advent of the bus rapid transit (BRT) system, we made a proposition to the operators to produce automated cards for them. The proposed card is called Crystal card which is yet to be implemented. There is what is called pay-as-you-go where you load the amount of money worth where you are going. The BRT has the blue line and the red line so if you are crossing from the blue line to the red line, it will cost you a N100. As you are entering the bus, there is a terminal in the bus that will mark the point of entry and the point of exit. This will be automatically deducted from the card instead of buying tickets or paying cash.
We also do electronic automated toll gate for institutions. In the United Kingdom, wherever you park, you pay but here in Lagos, people park anywhere without paying. If the government wants to generate more funds, there should be an automated car park system whereby wherever you park your car, you pay through the ticketing sytem.
Fraud in the System
The use of electronic payment card is based on integrity. In advanced countries, credit cards are used in making transactions online. Even here you see people design a website, asking you to pay via your e-tranzact or interswitch card, all they are out to get is your pin number. We in the e-commerce business that is, the e-payment portal, we have a secure socket layer called SSL. It is the security that protects your pin or credit card online. That is why I advice anyone who wants to make payments online that if he or she does not see any portal with SSL, he or she should not release his or her pin or credit card code on the site but any site with SSL security system is secure, no hacker can hack into it because over time it has been approved.
I do not want to bring down the banks running the ATMs but the system has not been properly run. We are developing software to curb ATM fraud. We are working on it and working with our technical partners to see how ATM fraud can be curbed. For now, I will advice that if you want to dispense cash from the ATM you should protect your pin, do not allow anybody steal your pin. Moreover, there has been a whole lot of complain about malfunctioning of ATMs. When someone types the amount he or she wants to withdraw, the ATM ejects the card without dispensing the money but the money had already been deducted from the account. I believe this is a malfunction system from the banks and to use your ATM card, protect your pin. That is why you see the advert, memorize your pin, and let it be in your brain.
Migration to Chip & Pin
The Central Bank of Nigeria (CBN) directive is a welcome development. It is a biometric card where all your information is stored. It could be your fingerprint, your thumbprint or your palm depending on whichever way you want your password. Some use the eye. I remember I was able to access a code sometime using my eye as my password. Without my eye, no one can gain access to my account. I used my eye as a biometric access. When I read about the CBN ordering banks to migrate to chip and pin, we then started working with our technical partners to see how we can develop software that would aid banks in running this system. Most banks are working on it but we are trying to see how we can work with transaction companies like e-tranzact, Chams, interswitch and Visa to see how possible our software can work with these companies in line with the directive.
Competition
We just moved to Lagos and we have been coping with the competition. The market is huge and highly competitive but still anywhere you find yourself, you can still make a head way.
Reliability of software
Let me put it this way 99.999 percent reliability on all our software. We believe everything we do is tested and proven. People who use our software can attest to this and are also recommending us to others.
Driving Traffic
Over the years, we have been creating awareness on our products and services. We are an e-business evolution strategy and design company to the core. We deal on e-business transactions, anything electronic cards like enterprise solutions, software development, that is what we are into.
Support
We give 24 hours support, 365 or 366 days as the case may be. You can chat with our technicians online or put a call through to our customer care line. We are available anytime, anyday because we put our customers first.
Dearth of manpower
Here in Nigeria, there is a problem of IT manpower. Most companies are migrating to other countries with steady power supply because running cost here is high. A typical example is this, I believe when you came into the compound you saw that the generator was on. It has been on since 7.30am and is still running. Throughout this week, we have been running on generator from morning till 6.00pm and sometimes 8.00pm. One of the reasons is power supply. Two is the indiscriminate use of IT experts. I have people who are certified IT experts but chose to work abroad because of the pay. If you are a Microsoft System Certified Engineer (MSCE) in the United States of America, you are rated high and your pay in any company you work for is high. But here in Nigeria, I have seen a whole lot of Cisco certified experts roaming the streets without jobs. That is why most experts choose to work abroad where they will be most valued.
Correcting the Mishap
What I think the government can do is to start from the private sector. People should recognize the use of ICT in their business because most people are illiterates in the use of ICT. There are a whole lot of people who have the knowledge of ICT but do not see the value in it. I see no reason for people for people not to see the value of NCSC or Oracle system engineers. I do not want to mention names but I have seen people pay an oracle certified engineer peanuts. Nigerians should see the value in these certified experts. Most people are acquiring knowledge, they are updating their knowledge but are discourage because people do not see the value in what they do; so they choose to travel broad where they will be valued and adequately paid.
Support for Indigenous Software Developers
The government should encourage us local software companies. Most software used by the government itself is developed by foreigners but they should in one way or the other try to encourage us local software developers. The Nigerian software group is trying to project our image to that level. I guess with time, people will believe in made in Nigeria products and that is one area of challenge.
Training
We train people in software development on demand. We train one or two staff of a company on the use of any software we develop for the company.
About Isocket
Isocket is an e-business evolution strategy and design consulting firm. We are also service oriented architecture or built in business specific software company. We are actually a software design company and software is needed to drive every business in Nigeria. With the isocket enterprise solution software, every business can drive on the wheel of our software to drive their businesses. As an indigenous software company, we design software for organizations. Our uniqueness lies in building specific enterprise solution software to suit any business. We look into your business, we strategize and we design software that best suits the company to boost productivity, meet compliance goals and bring competitive advantage to the business.
Challenges
One of the challenges is that most Nigerians do not understand the use of enterprise solutions software in running their businesses but we are trying to make them understand.
Future of Isocket
In the next five years, I see isocket covering 85 to 90 percent companies using our enterprise solutions. Our vision is to be the preferred e-business consulting and enterprise software solutions company providing e-business and enterprise software solutions to individuals and corporate bodies as a technological leader in the world of information and communication technologies solution.
NCC Arrests Man for Hacking into DSTV System
Nigeria Copyright Commission (NCC), has arrested one Mr Aliu Olalekan, for allegedly hacking into DSTV system and watching the channels free without subscription.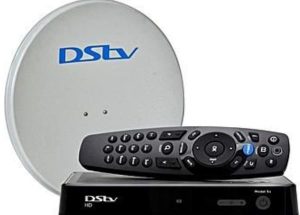 Mr Matthew Ojo, NCC Director in the Lagos Directorate Office said this while speaking with newsmen in Lagos, on Tuesday.
He said that the suspect used to watch DSTV channels free without subscription on his Android phone via an app which he downloaded on google play store.
"This suspect distributed the know-how to his telegram followers and on his blog with the aim of gaining more followers and viewership on his blog and makes more money through google ad-sense.
"The operation was based on surveillance which had earlier been carried out by the Multi-choice team and verified by a copyright inspector, " he said.
He added that the arrest was made in collaboration with a team of copyright inspectors led by the Head of Enforcement Department, Mr Charles Amudipe.
Others included; a team from Multichoice Nigeria led by Mr Umar Ibrahim and policemen from Lagos Command Headquarters, Ikeja.
Ojo said that the joint team conducted an anti-piracy operation at the premises of the culprit in Amukoko, Lagos.
According to him, the suspect was contacted on phone by a member of the operation team on the disguise of patronising him. "The suspect came out to meet the caller and in the process of discussion, he was apprehended.
"The suspect took the team to his resident. The squad paraded his one-room apartment and recovered his laptop and phones used in perpetrating the ungodly act. "He was arrested and brought to the copyright commission office for further investigation, " he said.
Ojo said that, on getting to the commission's office, the statement of the suspect was taken and the inventory of items seized from him taken. He said that investigation on the matter was still ongoing and if found guilty the suspect will be charged to court.
NCC, Digital Encode Support NITRA Innovative Tech Forum On Post-COVID-19 Strategies
The Nigerian Communications Commission (NCC), Nigeria's telecommunications regulator and Digital Encode, Cybersecurity and Compliance advisory company, have indicated interest to partner with the Nigeria Information Technology Reporters Association (NITRA), the national umbrella body of ICT reporters, as it organizes a forum that will x-ray the industry's future plans for ICT growth post pandemic era.
The event, slated to hold on October 15, 2020, will seek to discuss the needs for a fortified ICT sector after the COVID-19 era, and the level of preparedness of ICT stakeholders to embrace the challenge of being pivotal to the stability and growth of all other sectors.
A statement from NITRA National Secretariat in Lagos indicates that due to the pandemic and need to observe the COVID-19 protocol on social distancing, the event will be held via a Webinar.
This year's theme, "Multi-stakeholder Approach To National Recovery Post-Pandemic", is in line with the annual event's generic theme, 'NITRA Innovative Tech Forum', a contribution by NITRA to the development of Information and Communication Technologies (ICTs) innovations and policies in Nigeria.
Prof. Umar Danbatta, executive vice chairman, NCC is expected to deliver the keynote speech at the event and will throw more light on Federal Government's plans, programmes and policies on post-pandemic strategies using ICT.
Dr. Adewale Obadare and Dr. Seyi Akindeinde, founders of Digital Encode, while accepting to support the event expressed their readiness to offer their expertise in Cybersecurity for organisations to prepare against cyber- attacks with the new normal.
They will also highlight areas that are high risks that need fortification in terms of cybersecurity.
Speaking on the event, Mr. Chike Onwuegbuchi, national chairman, NITRA, noted that as the COVID-19 pandemic continues to leave its negative trails across the globe, economic reboot for countries will not only depend on how well they readapt to the new normal, but also more on their recovery plans.
According to him: "While the federal government has consistently expressed its willingness to set all policies in place to engender growth, and accelerated implementation of these policies, private sector firms have also shown great hunger for the task ahead in post-COVID-19 era.
However, the question that needs to be answered is whether all stakeholders are ready for the required task ahead."
The event will also offer participating companies opportunities to publicize some of their individual efforts at contributing to reacting a soft landing or lifeline for SMEs and other ancillary companies as the pandemic threatens their survival.
Digital Encode is a multi-award winning and leading consulting and integration firm that specializes in the design, management, and security of business-critical networks, telecommunications environments and other Information Technology (IT) infrastructures.
NCC Threatens Illegal Users of GSM Boosters with Arrest, Prosecution
Nigerian Communication Commission (NCC) has warned telecom consumers to desist from using illegal GSM boosters.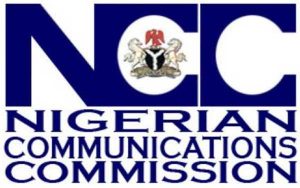 The commission also said that anyone caught using a GSM booster without obtaining approval of a duly licensed network operator will face arrest and prosecution.
GSM boosters are devices that transmit and receive telecommunications signals and can therefore interfere with other radio frequency equipment.
Ikechukwu Adinde, director, public affairs, NCC, said in a notice published on NCC website, that only licensed network operators are allowed to use GSM boosters.
The booster, also known as amplifier or repeater is made up of three main elements – exterior antenna, amplifier, and interior antenna.
They form a wireless system to boost cellular reception
"Members of the public should note that, willful interference with any wireless telegraphy is an offence under Section 16 of the Telegraphy Act, 2004,"it said
The agency said it will not condone any flagrant breach of this law.
It has also enforced measures to prosecute offenders.
Accordingly, monitoring mechanisms have been put in place and anyone caught using a GSM booster without obtaining approval of a duly licensed network operator will face arrest and prosecution.
"Any member of the public with useful information regarding the illegal use of GSM Boosters should contact the Commission on 09-4617000/7351 or send an email to [email protected]," the notice said.
"Individuals desirous of using GSM Boosters should note that they can only do so in conjunction with licensed network operators," it added.