Women Need Incentives to Go Into ICT -Dr. Hassan
Dr. (Mrs.) Omowunmi Hassan, currently lead consultant and managing director of HOJOB Consults Ltd – ICT training and Policy Analysis consultancy firm in Nigeria, is also the chief executive and presiding officer of High Tech Centre for Nigerian Women and Youth – an NGO established to empower and build the capacity of women and youths in ICT across Nigeria.
An IT professional per excellence, she has worked at various IT positions in reputable Organizations.
Hassan, with a lot of publications in several journals to her credit, spoke to peter ugwu on issues regarding women and youths in IT-Nigeria.
Setting Up of High Tech Centre
The gap in ICT and the digital divide among the gender changing information and communications technologies (ICT) around the world brings, and the challenges these have brought to developing countries, information and knowledge sharing or dissemination has become a more pressing problem for the women-folk and younger ones in Africa, especially in the West African region.
Hence, the beginning of our initiative to bridge the digital gap between men and women literacy in ICT taking cue from the Ghanaian High Tech Women in the early 2000.
I was challenged in March 2004 during the International ICT Conference in Ghana on capacity building interventions for women and girls' involvement in ICT, the Nigerian High Tech Women was therefore born in May 2004 at Ile-Ife, Osun State.
The Set Objectives
The primary vision as at the beginning of our creation was to reach out to women and girls in Nigeria through awareness / literacy campaign, workshops, summits on ICTs and computer usage while providing information on ICT access opportunities in different places like market, hospitals, Local government areas, etc.
The organization however, metamorphosed into High Tech Centre for Nigerian Women and Youths in 2012, after a rigorous status and nomenclature changes necessitated by the feared digital divide between the gender (male and female) which established us and was then seen to be marginalizing the capacity building interventions against the 'boy child'.
This births the incorporation of 'youth initiatives' to accommodate the empowerment of both sexes in ICTs among the younger and upcoming generation through our engagements and activities.
The various categories of women from the academia/professionals, public/civil servants, private sector, business / entrepreneurs, women in rural communities and girls in schools was identified as targets of our intervention, thus the justification for the strategic goals and aspirations of the organization.
With a focused vision and mission statement, the initiative to catch – them young started the outreach of the NGO to schools by establishing ICT Clubs in Schools as well as creating Clubs in Local Government Areas around Ile-Ife town in Osun State of Nigeria then.
The youth incorporation birthed the ICT Summer Academy Camp (ISAC) for Youths (male and females) from ages 15 while the school seminars is for primary and secondary school children was tagged Children ICT Summit (CIT).
Furthermore, we were able to strategically map out how to reach our targets by planning initiatives that address various categories of women and youths. Such includes, workshop for wives and women leaders at the States and Local Government Areas (LGAs) tagged Women Leaders Forum (WLF).
Professionals and women in the public and private sector of the economy are gathered to a special summit tagged "Women ICT Summit" (WITS) yearly; the first edition was held in 2012 and has since been a national event. To support ICT and computing skills development of female students in tertiary institutions, the Ladies ICT Summit (LITS) was initiated to reach out to all ladies in tertiary institutions in the country.
With the global advocacy for innovation and industrial development of national economies and with the identification of ICT, and indeed science and technology as a driver of technological changes, we have deliberately upgraded our children and youth initiatives for all sexes including the ladies summit to a new dimension with emphasis on 'Innovation' and 'development in a knowledge economy'.
Hence, our projects for the sect are tagged "e-innovate Nigeria – Stop Downloading… Start Uploading" to encourage the younger generation to think inventions, create products, services, indeed become innovative and entrepreneurial for self sustenance, wealth / job creation to be able to build a sustainable Nigerian economy that can meet up with the national goal of Vision 20:2020.
The High Tech Awards
The High Tech Awards for Women and Youths started in 2012 as part of the activities of the Women ICT Summits yearly.
It has since been an exciting and elating initiative that has created more awareness of ICT and its impacts as well as facilitated the involvement of prominent, entrepreneurs and visionary young Nigerians to our programmes as they partner to foster more impactful engagements with the NGO.
To conform with global initiatives and career development of women and girls in ICTs, the High tech Centre for Nigerian Women and Youths identified with the ITU international Day of Girls in ICT celebrated worldwide in April every year, and has since been hosting the "Girls in ICT" day since 2013 as a day to sensitize the society of the need to build ICT career in women and girls as well as the social inclusion of the women folks in ICT mainstream internationally.
Capturing Women's Attention to Embrace Certain IT Programmes
Women attention is drawn to quite a lot of things and the truth is that to get women to do things requires a lot of incentives, advocacies, awareness and encouragements.
We need to create funds, time, opportunities / strategies for them to get involved by supporting them to pay for the trainings available in ICTs (you know most trainings nowadays is not free especially where there is no sponsorship from donor organizations), government must be willing to partner with NGOs who are able to reach out to the grassroots to implement any and all of their initiatives for women and girls.
This for me is a way of getting more women to know, understand and be willing to run with government's programs.
As a matter of fact, government formulate policies, create programs but leave the projects to NGOs, Private institutions and other interest groups to implement so as to get better results and facilitate partnerships.
Economic Buoyancy as a Major Factor that Must be Tackled to Attract Their Attention
Yes, I agree not just thinking. I do know that most women (married) depend on their husbands support financially; while a lot more (unmarried and single mothers) are struggling or managing their meager resources.
Thus, funds to get ICTs, attend trainings, and have access to the internet are quite challenging. They need support as much as possible.
Strategies Adopted By High Tech so Far In Galvanizing Women Interest in IT
High Tech has over the years evolved from free trainings / seminars for women to getting States and Local Government Areas support through sponsorship of women to our programs and now, some Agencies of the Government like National Information Technology Development Agency (NITDA) and Nigerian Communications Commission (NCC) has been supportive in the areas of funding some of our projects for youths and girls but a lot is still needed to do more.
We charge fees (just a token) most times to be able to break even and get knowledge transfer to our target. You know we are not for profits organization. We need nation and international organizations to support these initiatives.
Women's Interests in ComTech Ministry's Roadmap for IT Development
The minister is trying so much with the roadmaps in place but the strategic need of the country is to have a well articulated ICT Policy with actionable frameworks, concise key performance indicators (KPIs) for monitoring procedures and a full back-up legislation and Acts for effective implementation.
This is imperative for her efforts for the industry to be measurable and more impactful. As regards women and girls in ICT initiatives, I think they are trying but the Ministry cannot do it alone.
They are facilitators, provider of enabling environment and motivator, so they should partner with more women NGOs with different capacities and capabilities to create more initiatives and achieve their already set goals so as to get things done at all levels.
The ministry should set the right directions through policies guidelines and facilitate networking for result based implementation of their policy strategies and programmes.
Cost of the Centre's Programme to Educate and Equip a Person in IT
In terms of cost, it is relative based on various projects. The children's e-Innovate events is free for pupils and students from primary / secondary schools but with the introduction of school ICT competitions, schools are required to pay a token of N15,000 (fifteen thousand naira) to participate.
The Youth Summits and Camp is on the average of N 25,000 (twenty five thousand naira), Women ICT Summit is about N50,000 (fifty thousand naira) on the average yearly because of the target group, (we actually save cost to support our children's project yearly) and the international exchange programme costs is dependent on country to be visited.
We plead for financial support for any or all of these initiatives to enable more women and youths to benefit across States, Local governments, communities and indeed the entire country.
Girls in Decision Making Positions In IT Field
Sure, more than optimistic because we are getting there gradually, women, ladies and girls at all levels are able and we CAN!
NCC Threatens Illegal Users of GSM Boosters with Arrest, Prosecution
Nigerian Communication Commission (NCC) has warned telecom consumers to desist from using illegal GSM boosters.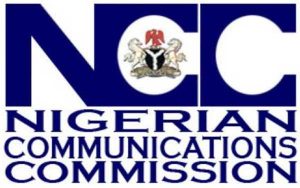 The commission also said that anyone caught using a GSM booster without obtaining approval of a duly licensed network operator will face arrest and prosecution.
GSM boosters are devices that transmit and receive telecommunications signals and can therefore interfere with other radio frequency equipment.
Ikechukwu Adinde, director, public affairs, NCC, said in a notice published on NCC website, that only licensed network operators are allowed to use GSM boosters.
The booster, also known as amplifier or repeater is made up of three main elements – exterior antenna, amplifier, and interior antenna.
They form a wireless system to boost cellular reception
"Members of the public should note that, willful interference with any wireless telegraphy is an offence under Section 16 of the Telegraphy Act, 2004,"it said
The agency said it will not condone any flagrant breach of this law.
It has also enforced measures to prosecute offenders.
Accordingly, monitoring mechanisms have been put in place and anyone caught using a GSM booster without obtaining approval of a duly licensed network operator will face arrest and prosecution.
"Any member of the public with useful information regarding the illegal use of GSM Boosters should contact the Commission on 09-4617000/7351 or send an email to [email protected]," the notice said.
"Individuals desirous of using GSM Boosters should note that they can only do so in conjunction with licensed network operators," it added.
Tizeti Selects Nokia to Provide LTE Fixed Wireless Access Solution for High-Speed internet Services in Nigeria
Tizeti announced that it selected Nokia's Fastmile Long Term Evolution (LTE) technology to enable usprovide superior internet services to over 1 Million subscribers in Port Harcourt, Edo and Ogun in Nigeria.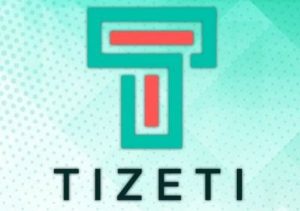 Tizeti will deploy Nokia's AirScale Base Station TDD-LTE and FastmileFixed Wireless Access (FWA) gatewaysto deliver premium internet and Virtual Private Network (VPN) services to Residential, Small and Medium Enterprises (SMEs).
The solution will also enable Tizeti'sto deliver a more robust, high-speedinternet service to subscribers and the flexibility to seamlessly evolve to 5G Fixed Wireless Access when needed.
Nokia's FWA solution enables Tizeti to fast-track broadband access and provide a best-in-class broadband experience to its subscribers.
Nokia'sAirScale Base Stations ensure high-quality connectivity and coverage and enablesTizeti to evolve the network in line with customer demand.
Nokia'sFastmilegateways connect wirelessly to the existing network to createa fastbroadband connection and enhanced Wi-Fi experience in the home.
The Nokia Network Services Platform will help Tizeti to simplify operations and quickly respond to changing market demands.
Kendall Ananyi, Tizeti, said:"We are committed to providing the best-in-class network experience to our subscribers. We are confident that Nokia's proven technology and expertise will help us differentiate our services based on quality. This a crucial project for us as it introduces LTE in our networks and allows us to bring new and innovative services to our subscribers."
Eniola Balogun, Nokia, said:"We are thrilled to work with Tizeti on the initiative to upgrade their network to bring the latest products and services to its subscribers. Nokia Fastmile will help Tizeti to cost-effectively enhance the customer experience.
The project will also enable them to delight their subscribers by providing more reliable data services.
On the other hand, Tizeti will benefit by adding new revenue streams."
Risk Assets Push Higher on Vaccine Hopes; Eyes on the Fed
By Hussein Sayed, Chief Market Strategist at FXTM,
After two consecutive weeks of back-to-back declines, global stocks kicked off Monday with solid gains amid a surge in M&A activity and positive signs towards vaccine developments. Currency markets were little changed ahead of a busy week of monetary policy announcements, while Oil and Gold ticked slightly higher.
The two big deals announced over the weekend were Softbank's plan to sell chipmaker ARM to Nvidia for more than $40 billion and Gilead Sciences to acquire Immunomedics for a price tag of $21 billion. Meanwhile, on the vaccine front, AstraZeneca resumed its phase-3 trial on Covid-19 after being suspended last week following a neurological illness developed in one participant, and Pfizer announced that its vaccine could be distributed before year-end if found safe and effective.
Central Banks will take centre stage this week with the Federal Reserve, Bank of England and Bank of Japan all due to announce policy decisions. Out of the three meetings, the Fed is likely to be the most watched following its historic shift towards average inflation targeting. The big question remains how will the FOMC put this policy into action?
From what we know now, the Fed is set up to keep interest rates near zero for a long time, possibly for several years. Given the new framework, any spike in inflation won't translate into immediate rate hikes as the Fed wants to compensate for the lost years when they have failed to hit the target. The dot plot will be the key guide for investors and traders alike. If inflation projections remain at 2% or below for the foreseeable future, this will solidify market expectations for a low rate environment for many years to come. That said, Jay Powell would still have to explain in more detail how the new framework will be translated into policy action.
In June's economic projections, the Fed anticipated unemployment would be at 9.3% by year-end, but, in August, unemployment was well below that forecast at 8.4%. Many other economic data surprised to the upside during the June – August period in a clear sign that most economists were overly pessimistic towards the strength of the recovery. However, there is still a considerable amount of uncertainty given the latest surge in Covid-19 cases worldwide and the US, especially as we get closer into the winter season. A second wave will undoubtedly put the recovery at risk in the final quarter of the year and it will be interesting to see the Fed's view on that issue.
As for the market selloff over the past two weeks, the Fed isn't likely to show any signs of concern. In fact, policymakers should be satisfied with the pullback as the risk of a bubble in several assets has been growing due to the Fed's extremely accommodative policies. Unless we see another 10 -15% drop, do not expect the Fed to intervene.