X3M Ideas Emerges Creative Agency of the Year At the 2021 LAIF Awards
X3M Ideas, Nigerian international creative agency, was awarded Creative Agency of the Year at the Lagos Advertising and Ideas Festival Awards (LAIF), following a win of nine Gold, sixteen Silver and eight Bronze medals in total.
The award was presented to the Nigerian International Agency at the 16th edition of the LAIF Awards, which was held on Saturday, November 20, 2021, at the Landmark Event Center in Victoria Island.
The Lagos Advertising & Ideas Festival (LAIF) is the brainchild of the Association of Advertising Agencies of Nigeria (AAAN).
The award ceremony seeks to recognize creative excellence, improve the quality of the creative craft and promote the spirit of healthy competition and the application of global best practices.
Speaking on the award, Steve Babaeko, CEO X3M Ideas and President of the AAAN, expressed his profound gratitude for the honor, "this year has been an incredible year for me and the team.
"There are numerous accomplishments to be grateful for. We are glad to see that our work  continues to make such a great impact in Nigeria and are thankful to the LAIF Jury and the Board for this recognition."
In the last three years, X3M Ideas has won the Lagos Advertising & Ideas Festival Awards (LAIF) three times for its creativity and innovation.
In December 2020, the X3M Idea received one gold, eight silver, and ten bronze medals. In 2019, X3M Ideas won the most prestigious award, Grand Prix, for its animated TV commercial, "DStv Step Up and Boost", making them the "Best Creative Agency and Agency of the Year". In 2018, the agency was recognized as one of Nigeria's most valuable creative agencies.
This year, X3M Ideas received the gold prize for its work on Suicide Notes, a campaign created to help people dealing with mental health issues, at the Luum Awards in Geneva, Switzerland.
Also awarded at the event were two viral content creators and a non-governmental organization namely, Ikorodu Bois, Josh2Funny, and Slum2School. They were each given special honours and recognition for their contribution to creativity.
Since its inception in August 2012, X3M Ideas has maintained its enviable position as one of Africa's most valuable creative firms by demonstrating remarkable consistency in the creative sector both locally and internationally.
X3M Ideas has also consistently delivered impactful social intervention projects, for nine years of its existence. By renovating classrooms, office blocks, sick bays, libraries and donating computers, UPS devices, air conditioners, internet modems with unlimited data and unique wash hand stations and disinfectant tunnels, the X3M team have over time shown their unrelenting dedication to support students in their immediate communities.
YouTube Music Backs 2 Nigerian Firms, Pledges to Help Boost the Continent's Creative Economy
YouTube Music has reaffirmed its commitment to supporting African creative voices by providing financial grants, capacity development training and advisory to two organisations that nurture African creative talent and export it.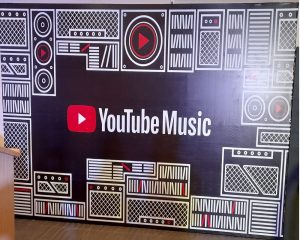 In keeping with YouTube Music's commitment to the development of the African creative industry, Briteswan and iManage Africa Entertainment Limited will receive support to help them scale up their initiatives to develop music creatives on the continent.
This move is set to directly impact an estimated 300 participants in initiatives led by these organisations.
Briteswan's 'The Audiogirl initiative' seeks to economically empower women by closing the gender gap in the music creation segment
iManage Africa Entertainment Limited's 'Music Business Academy for Africa (MBA)', is an initiative dedicated to developing a more informed and empowered workforce for the African music and entertainment industry
"We are committed to exporting African music to listeners across the world and want to continue to play our part in the development of the continent's rapidly growing creative economy especially with respect to music", says Addy Awofisayo, YouTube's Head of Music, Sub-Saharan Africa.
Access to the internet has opened up opportunities for African creatives to display their talents to a global audience, thereby, creating jobs that can boost national economies. In Nigeria, the creative industry accounted for roughly 730 billion Naira (roughly 1.8 billion dollars) of Nigeria's GDP in 2020.
Through this initiative, YouTube will enable the two organisations to scale their ongoing work to help more young African creatives learn and acquire the skills to improve their craft, and export their music to the world.
"The rise of Nigeria's globally celebrated musical artists points to the opportunities that exist in the creative economy.
"As we work towards the post-Covid 19 recovery of industries, it is important to be intentional about unearthing brimming talent and potential among creatives – many of whom are young people.
"YouTube Music's dedication to the growth of music creatives in the region is well-timed and commended", says Sunday Dare, Nigeria's Minister of Youths and Sports Development.
Over the past few years, YouTube has helped spotlight African culture and export it to global audiences. Burna Boy who won the Grammy's Global Music Award in 2021 with his album, 'Twice as Tall' and who has now been nominated for the third time for a Grammy Award, was spotlighted by YouTube as an Artist on the Rise in 2018.
In 2019, YouTube announced an initiative to support Nigerian artists in collaboration with Mr Eazi's empawa Africa to support 10 local artists to develop their craft.
Tems and Bella Shmurda were also selected to be part of YouTube Music's international artist development program, Foundry in 2020 and 2021 respectively.
YouTube Music also deepened investments in Black communities by opening applications to the #YouTubeBlack Voices Music Class of 2022, aimed at enabling Black artists, songwriters and producers worldwide to commercialise their work. Eight African artists, songwriters and producers were admitted to the #YouTubeBlack Voices Music Class of 2022.
"We see the support given to the two Nigerian pan-African organizations as a partnership for the advancement of music creatives in Africa who in-turn will be key players that contribute positively towards the emerging creative sector in the continent", Awofisayo concludes.
#Campus Music Star: SHAREit Lite and Boomplay Hit Nigerian Campuses to Find the Next Music Star
In line with its goal to foster digital content accessibility among young Nigerians, SHAREit Lite has partnered with leading music platform, Boomplay to launch the Campus Music Star, a singing competition for university students across Nigeria.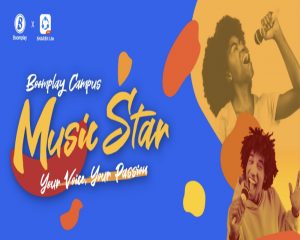 The Campus Music Star competition which kicked off in October 2021 has recorded participation from thousands of students across 11 major universities in Nigeria.
"Nigerian students love music and like to share their happiness with their friends, which is why we've entered this alliance with Boomplay to give students with a strong passion for music a chance to achieve their dreams, let out their musical talents and become the music stars that they aspire to be. As the official campaign sponsor and major partner for Campus Music Star competition, SHAREit Lite provided support and engaged with the students in several activities since the qualifying stage in 11 Nigerian campuses" says SHAREit Lite.
"Out of 11 campuses and thousands of entries, 10 participants have emerged as the finalists and proceeded to the grand finale on November 25th, 2021.
According to Boomplay, "We are extremely pleased to evolve this partnership with SHAREit Lite. Exciting activities were lined up along the journey. The series of events leading up to the finale includes Masterclasses by Music Experts for the top 10, In-App voting and on Social Media for maximum public participation, a Community Display of the finalist talents to the public, online and offline games for all students with exciting prizes.
"Everyone who participated indeed received great support and had so much fun for their music journey"
"This competition has been a notable feat with participants winning ₦10,000,000 worth of prize and reaching millions of music and content-loving students.
SHAREit Lite ensures that its platform presents the best peer-to-peer file-transfer solution via mobile apps without the requirement of internet data and it takes its involvement with young dynamic Nigerians a notch higher.
Beyond the grand finale, SHAREit Lite has successfully built a thriving user community through which it will communicate more opportunities to students, ensure seamless feedback from users, and foster an easier file transfer process to ensure that moments captured through music, songs, videos are shareable among users, their families and loved ones in a very fast and efficient manner.
Further commenting on the initiative with Boomplay, SHAREit Lite said "We live for that very moment when our user community is relieved because we're able to remove their worries and create a seamless process when sharing moments, content, or music, because beyond this competition, at the end of it all, it's that power to share fast and lite that truly matters."
Through this competition, SHAREit Lite and Boomplay intend to create the next cool crop of young music stars in Nigeria.
MultiChoice Dangles Discount Offer on DStv, GOtv Decoders
MultiChoice Nigeria, has announced a discount bundle offer ahead of the festive season for new customers to get access to its wide range of entertainment on their DStv and GOtv platforms.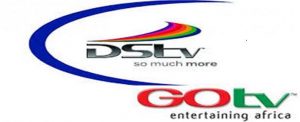 The entertainment giant will be offering the DStv HD decoder for a discount fee of N13,900 with a dish kit and a one-month DStv Compact package, while the GOtv decoder will go for N7,900 with a GOtenna and a one-month GOtv Max package. This festive offer will be available from Monday, 29 November 2021 for a limited time only.
John Ugbe, chief executive officer, MultiChoice Nigeria, commenting on the discount offer revealed that the goal was to ensure many Nigerians have access to the rich variety of local and international entertainment lined up for DStv and GOtv customers during the festive season.
"We understand the times we are in and the need for Nigerians to get value for every naira they spend, which is why we are giving more entertainment options to choose from at a more affordable price. This festive season, new and existing customers will enjoy a great serving of new channels including a special holiday pop-up channel featuring some of the biggest music concerts this season and fresh local and international content together with our innovative products and value-added services," he said.
This offer comes on the backdrop of the recent launch of a new GOtv package, GOtv Supa, which focuses on an extensive catalogue of general entertainment channels available on DStv such as Honey, Africa Magic Urban, WWE, TLNovelas, Novela Magic, ROK, KIX, Nick Jr and NickToons – worth N5,500.
The company also recently unveiled its content package for customers ahead of the festive season. This wide range of added entertainment includes a dedicated Holiday channel, which will show, among others, live broadcasts of 'The Experience', an annual gospel music concert on Friday, 3 December, 'Unusual Praise', a night of powerful music holding on 10 December, 'Akwa Ibom Christmas Carol' on 17 December and 'The Lituation Concert Experience' on Boxing Day.
DStv and GOtv customers also get access to great shows such as 'Turn Up Friday', 'AM OwambeSaturday', 'Gulder Ultimate Search' and much more as well as thrilling football action from Premier League, La Liga, Serie A, amongst others.
In addition, DStv customers get to watch a wide selection of international programming such as 'The Real Housewives (starting with The Real Housewives of Atlanta), the 'Godfather of Harlem', 'Clarice', 'Flight Attendant' and much more with the brand new channel 'ME'. They also get to experience the new Add-Movies functionality, which allows customers on lower packages to select premium movie channels to their existing DStv packages at a fraction of the price.