You Can Minimize not Eradicate Illegal Courier Operators – Chikezie
Charles Chikezie is the chief executive officer (CEO) of Parcel Force Nig Ltd. He has been a player in the courier industry since 1987 and has worked with notable courier companies including IAS/TNT. He has also worked with RedStar Express as assistant manager, data processing before joining Royal Mail as data processing manager. In 1997 Chikezie founded Parcel Force to give buyers of the Express business a reasonable option. He spoke to emeka okafor on industry wide issues.
How Courier Companies Can Scale the Recession
In the first place, I think the global economic crisis is a two-way facet issue because it gives the opportunities for people who know their onions in whatever sector of the industry they are playing to stand on their feet and forge ahead.
It is also a time for consumers to know who is who in the industry. It is a challenging period even for the expert; you will discover that the carpet has been pulled from under your feet because nobody expected the recession.
There are several steps a professional courier service operator would take to weather the storm. You must make sure that you watch your operational cost, it is very important. There are some expenses that are frivolities; you must try as much as possible to cut some expenses you can do without.
Another issue is that you must be innovative and dynamic. Are there some products you feel that can sell in this situation, even if it means cutting the prices of the products for consumers to find them attractive and affordable? This is another opportunity to stay afloat pending when things start looking up.
Another area is on employment, you have to make sure you employ, when it is absolutely necessary. You don't just employ for fun. You only employ when you know the employee is going to add value to the business. In this kind of situation, you must make sure you have a very good relationship with your existing clients. A bird in hand is worth millions in the bush so you make sure you have a cordial relationship with existing clients, parley them from time to time, give them excellent service delivery and make them feel good. If there is any other way you can add to their business, go ahead and do it at no extra cost, then you will stay afloat.
You also make sure you have a good banking relationship with your bank because at the end of the day, you find out that most customers you run to at times are no longer coming up with payment for services rendered because their receivables will definitely drop this time around and this will affect their expenses. Even if the money will get to you, it might be after sometime, so you need your banker to bridge the gap to make your operations seamless for your customers not to understand that you are going through financial challenges. In as much as they know it is a global problem, sometimes they will refuse to understand, so make sure you maintain a good relationship with your banker.
Also if you have your way spend some money on advertisement and make sure you reach the target market not just advertising for the fun of it. The advert is also not for show offs, you are advertising for a particular purpose and that is to position yourself in the market to establish your brand.
Competition in the Industry
Competition is always healthy for every economy except you are operating a communist state or a socialist state but in a capitalist state, competition is the best. This brings about excellence in service delivery because there is competition. We have to welcome as many courier companies as are interested in joining us in this industry but one thing is that they must conform to the policies and ethics that guide the industry.
Regulating Activities of Illegal Courier Operators
In every industry we have bad eggs or illegal operators. Go to the telecom industry or the oil and gas, even banking industry. You can only minimize their actions, you cannot eradicate them completely. These are somehow functions of the economy because the economy is not balanced, so many people are not favored, and they are not cared for. If the economy was balanced and everybody was comfortable, nobody would operate an illegal business. Some of the reasons for smuggling is when the country is not producing a product and when it is eventually produced in the country, it is at a higher price. The reason for some of these acts is because people's pockets are empty so they look for the smartest means to get what they want. One of the ways to curtail such activities is by looking at the cost of registration. When the cost of registration is too high and you want to regulate the industry, you get many of them fake because the industry is for middle men. This industry for now is occupied by middle class. Forget about the giants because most of them are multinationals. The middle men are graduates and they are intelligent, they know what to do to add to what they have and are ready to fight with the last drop of their blood to make sure they get to the next level which is a high class level. People will give them jobs because they attract sympathy and they begin to establish so they will survive.
Another aspect is the area of proper monitoring. Our CRD is trying, they are doing well but Nigeria is a very large country. That is where ICT comes in but because of the epileptic power supply, it is difficult for them to do most of the things they can do online. There is some extent to which constant power supply and ICT could help the CRD to minimize the activities of illegal operators.
One more thing is the sincerity of the citizenry. In some situations we accommodate fraud to the extent we do not report such until it becomes a way of life. If the society could come out to identify the lapses in the system and there is protection for those who report such activities, the better our economy will become. Going by the power given to the CRD by the constitution of the parliament, I think they are trying because they can only work as human beings.
Effect of the Bank Shakeup on Courier
It is better we sanitize the system now than when the whole thing is allowed to crumble and Nigeria would look like Argentina. Like a child's play, Argentina had a serious problem and the economy crumbled in a day, there was no bank, there was no money. The wicked ones in this country out of selfishness would want us to get to that point before we start doing something about it. They forget that you might have the money in your house and the whole thing collapses and becomes a paper. Just like the Zimbabwean dollar used for wall carpet, and it is no longer a legal tender.
The shake up is really affecting the courier companies because an average courier company's customers – basically 70 or 80 percent of them pay after 60 days or 90 days after completion of job… How do you now bridge the gap? You need a facility from the bank. Based on your turn over the bank can give you the facility but now you need a collateral. Enlarging your fleet, expanding your logistics and others also become a problem. In all you find out that is going to be a problem for an average courier service company to function very well because you need a little bit of overdraft or facility to run your operations pending when your customer will pay. We want the government to come up with something that can give the whole thing a human face because players in the industry are middle people who do not have people to render financial assistance to them. When you do a blanket wipe out and they are affected at the end of the day, we go back to square one and what we have built over the years starts dying, so who are we building for? Talking of microfinance banks, they are for middle and small scale enterprises, the government should make sure there are policies to accommodate them while purging the big ones.
Company Registrars Owing Courier Companies
Company registrars are our customers. I said earlier that 70 percent of customers pay after 60 days or after 90 days as the case may be. I think it is not a registrar issue because registrars too have their customers and some of those customers do not pay until after 24 months or six months as the case may be and at the end of the day it is a multiplier effect or a ripple effect. When you go there to make a request about your money you will be told the money has not been released to pay you so it is an entire economic problem. As the government is doing this, they should look into the credit system and overhaul it. At the end of the day it might not be registrars' problem so to speak, it is a problem emanating from the system. Registrars are customers of courier companies, so they owe, other customers owe and their customers in return owe them. What we are saying is that quoted companies customers' should please pay them on time so they can also pay their service providers. These are the end people just like saying the end product because they are the result of everything you have been doing. If the end product is not there then production is not complete until it gets to the final consumer. If you are organizing an AGM, there is no AGM so to say until that annual report gets to the shareholder.
Economic Crisis and Volume of Business
Yes. There are so many factors that hold to that. One is that if Company AYZ produces something and we used to have 90 percent demand for that product but because of the effect on the purchasing power of the consumers, it now drops to 50. If you are using a courier company to deliver those goods, automatically the quantity it will handle is affected. Two is that the effect cut across all sectors of the economy so what you do is to cut costs. The company analyses the situation and weighs the option and does most of their delivery jobs in-house to save cost. Most of the companies instead of outsourcing, they do most of their operations in-house to have absolute control over what they are doing.
Mergers and Acquisitions
Mergers and acquisitions give a better branding position and outlook on the local and international scenes. I expect the regulatory department to begin to put together mergers and acquisitions policies because people can wake up one morning and say let us go to CRD we want to merge and you tell them goodbye go and implement it we have heard you. We have to implement a code of conduct because when problem arises out of that marriage definitely as a regulatory department, they will have to come in. Another issue is that the regulatory department also, should begin to encourage people and organizations because the type of institution they monitor determines their capabilities. If we have one or two local operators merging, I think it will be a good one.
Improving Skills in the Industry
Before now and even up till now, the regulatory department is doing that. Training is very important to every industry. CRD has been putting together trainings from time to time for courier operators but they can do better. For they to do that , they should find a way of collaborating with professional training organizations and human capacity building institutes who know what is obtainable in the industry to form part of the faculty members. There should be a department where it is their job to brainstorm and come up with topics that would turn the industry around. There is no problem at all if mergers and acquisitions come through the courier and logistics industry. This would help chief executives who do not understand what it means. Before the consolidation in the banking sector, most people did not understand the meaning of merger. It was after that that many people in the banking industry started going abroad for training on mergers and acquisitions. Nothing stops courier regulatory department from collaborating with either foreign or local companies who understand what mergers and acquisitions is and narrow it down to courier and logistics industry and begin to train people from there and the desire would come naturally.
NCC Arrests Man for Hacking into DSTV System
Nigeria Copyright Commission (NCC), has arrested one Mr Aliu Olalekan, for allegedly hacking into DSTV system and watching the channels free without subscription.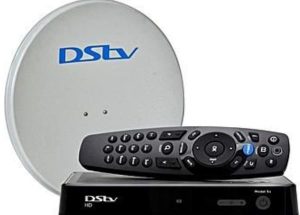 Mr Matthew Ojo, NCC Director in the Lagos Directorate Office said this while speaking with newsmen in Lagos, on Tuesday.
He said that the suspect used to watch DSTV channels free without subscription on his Android phone via an app which he downloaded on google play store.
"This suspect distributed the know-how to his telegram followers and on his blog with the aim of gaining more followers and viewership on his blog and makes more money through google ad-sense.
"The operation was based on surveillance which had earlier been carried out by the Multi-choice team and verified by a copyright inspector, " he said.
He added that the arrest was made in collaboration with a team of copyright inspectors led by the Head of Enforcement Department, Mr Charles Amudipe.
Others included; a team from Multichoice Nigeria led by Mr Umar Ibrahim and policemen from Lagos Command Headquarters, Ikeja.
Ojo said that the joint team conducted an anti-piracy operation at the premises of the culprit in Amukoko, Lagos.
According to him, the suspect was contacted on phone by a member of the operation team on the disguise of patronising him. "The suspect came out to meet the caller and in the process of discussion, he was apprehended.
"The suspect took the team to his resident. The squad paraded his one-room apartment and recovered his laptop and phones used in perpetrating the ungodly act. "He was arrested and brought to the copyright commission office for further investigation, " he said.
Ojo said that, on getting to the commission's office, the statement of the suspect was taken and the inventory of items seized from him taken. He said that investigation on the matter was still ongoing and if found guilty the suspect will be charged to court.
NCC, Digital Encode Support NITRA Innovative Tech Forum On Post-COVID-19 Strategies
The Nigerian Communications Commission (NCC), Nigeria's telecommunications regulator and Digital Encode, Cybersecurity and Compliance advisory company, have indicated interest to partner with the Nigeria Information Technology Reporters Association (NITRA), the national umbrella body of ICT reporters, as it organizes a forum that will x-ray the industry's future plans for ICT growth post pandemic era.
The event, slated to hold on October 15, 2020, will seek to discuss the needs for a fortified ICT sector after the COVID-19 era, and the level of preparedness of ICT stakeholders to embrace the challenge of being pivotal to the stability and growth of all other sectors.
A statement from NITRA National Secretariat in Lagos indicates that due to the pandemic and need to observe the COVID-19 protocol on social distancing, the event will be held via a Webinar.
This year's theme, "Multi-stakeholder Approach To National Recovery Post-Pandemic", is in line with the annual event's generic theme, 'NITRA Innovative Tech Forum', a contribution by NITRA to the development of Information and Communication Technologies (ICTs) innovations and policies in Nigeria.
Prof. Umar Danbatta, executive vice chairman, NCC is expected to deliver the keynote speech at the event and will throw more light on Federal Government's plans, programmes and policies on post-pandemic strategies using ICT.
Dr. Adewale Obadare and Dr. Seyi Akindeinde, founders of Digital Encode, while accepting to support the event expressed their readiness to offer their expertise in Cybersecurity for organisations to prepare against cyber- attacks with the new normal.
They will also highlight areas that are high risks that need fortification in terms of cybersecurity.
Speaking on the event, Mr. Chike Onwuegbuchi, national chairman, NITRA, noted that as the COVID-19 pandemic continues to leave its negative trails across the globe, economic reboot for countries will not only depend on how well they readapt to the new normal, but also more on their recovery plans.
According to him: "While the federal government has consistently expressed its willingness to set all policies in place to engender growth, and accelerated implementation of these policies, private sector firms have also shown great hunger for the task ahead in post-COVID-19 era.
However, the question that needs to be answered is whether all stakeholders are ready for the required task ahead."
The event will also offer participating companies opportunities to publicize some of their individual efforts at contributing to reacting a soft landing or lifeline for SMEs and other ancillary companies as the pandemic threatens their survival.
Digital Encode is a multi-award winning and leading consulting and integration firm that specializes in the design, management, and security of business-critical networks, telecommunications environments and other Information Technology (IT) infrastructures.
NCC Threatens Illegal Users of GSM Boosters with Arrest, Prosecution
Nigerian Communication Commission (NCC) has warned telecom consumers to desist from using illegal GSM boosters.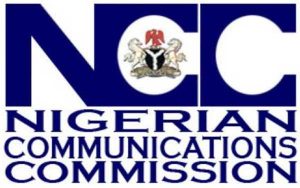 The commission also said that anyone caught using a GSM booster without obtaining approval of a duly licensed network operator will face arrest and prosecution.
GSM boosters are devices that transmit and receive telecommunications signals and can therefore interfere with other radio frequency equipment.
Ikechukwu Adinde, director, public affairs, NCC, said in a notice published on NCC website, that only licensed network operators are allowed to use GSM boosters.
The booster, also known as amplifier or repeater is made up of three main elements – exterior antenna, amplifier, and interior antenna.
They form a wireless system to boost cellular reception
"Members of the public should note that, willful interference with any wireless telegraphy is an offence under Section 16 of the Telegraphy Act, 2004,"it said
The agency said it will not condone any flagrant breach of this law.
It has also enforced measures to prosecute offenders.
Accordingly, monitoring mechanisms have been put in place and anyone caught using a GSM booster without obtaining approval of a duly licensed network operator will face arrest and prosecution.
"Any member of the public with useful information regarding the illegal use of GSM Boosters should contact the Commission on 09-4617000/7351 or send an email to [email protected]," the notice said.
"Individuals desirous of using GSM Boosters should note that they can only do so in conjunction with licensed network operators," it added.