YouTube Go launches in Nigeria
YouTube has announced that the YouTube Go app previewed at the recent Google for Nigeria event is now available for initial public download in Nigeria.
YouTube has been reimagined to meet the needs of the next generation of users in YouTube Go, which is available for initial download in the Google Play Store. YouTube plans to continue to learn from our users to improve the app over time.
Speaking on the announcement, Johanna Wright, VP Product Management at YouTube, said: "YouTube Go has been designed to take into account the challenges faced by YouTube users in countries like Nigeria, such as data cost and connectivity. With YouTube Go, we are making it possible for everyone in Nigeria to be able to discover videos that they love, regardless of their network status or data consumption preferences."
With more Nigerians coming online every year, and most of them only using their mobiles for internet access, we are working hard to make products that are tailored to Nigerians' specific needs.
"You can save videos for offline watching, and can choose what resolution video to save – basic quality or standard quality – giving you better control over how you use your precious data.", he added.
Built from the ground up to meet the needs of the growing online youth population, YouTube Go offers easy video downloading, phone-number sign-in, effortless searching, and more effective ways to control data use.
YouTube Go also features a home screen that shows both personalized recommendations as well as trending and popular videos nearby, allowing users to see the latest content that the people around are watching, upfront.
It offers a 'preview video' function to make it easier to decide what to watch or download.
Before developing YouTube Go, the YouTube team spent thousands of hours gathering information, conducting interviews, doing testing, and refining the product. The result is YouTube Go, an entirely new YouTube app that is designed to be offline first.
EduTech Records First Online Degree Graduates
After an eventful five years, EduTech has recorded its first batch of graduates in its degree programme.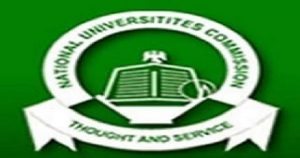 The 37 graduating students took part in the recent 44th Convocation Ceremony of Obafemi Awolowo University (OAU) and bagged B.Sc degrees in Accounting.
Expressing delight at the successful completion of the degree programmes, Femi Shonubi, general manger, EduTech, said the graduation ceremony was a validation of the firm's e-learning platform and its ability to provide students with a robust system leading to the award of a degree.
"We are grateful to our partners -the OAU Management -as well as the students for trusting our solution," Shonubi said.
Introduced in 2014 to deepen the experience of the university's part-time learning programme, the EduTech platform replaced the erstwhile weekend learning mode with an online blended mode that is accessible to students remotely through an internet connection.
Through this epoch-making partnership with OAU, EduTech successfully launched B.sc degree programmes in Accounting, Economics and Nursing; with other courses of study in the pipeline.
"EduTech is pleased to contribute its quota to nation building by providing seamless platforms for students to conveniently take part in course work from their homes or offices and earn a full degree. We are happy to work with a progressive-minded institution like the OAU Center of Distance Learning to facilitate their Accounting, Economics and Nursing degree programmes. We are also very excited on our soon-to-be launched partnership with the Babcock University Centre for Open Distance and e-Learning where prospective students will be able to leverage our platforms to study for degree awarding courses from the university," Shonubi said.
United Nations Officials Barred from Using WhatsApp
Amid growing concerns over WhatsApp's security, the United Nations (UN) has asked its officials to not use the messaging app because "it's not supported as a secure mechanism."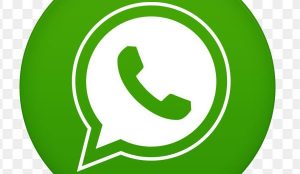 This comes after UN experts accused Saudi Arabia of using the online communications platform to hack the phone of Amazon chief executive and Washington Post owner Jeff Bezos.
A UN spokesman said officials were barred from using WhatsApp since June 2019 over security, Yahoo reports.
"The senior officials at the U.N. have been instructed not to use WhatsApp, it's not supported as a secure mechanism," UN spokesman Farhan Haq said.
Independent UN rights experts said on Wednesday they had received information that Amazon owner Jeff Bezos's phone was hacked through a WhatsApp account belonging to Saudi Crown Prince Mohammad bin Salman.
Bezos' phone got hacked after he received a WhatsApp message "apparently been sent from the personal account of the crown prince".
The UK newspaper The Guardian reported that the "encrypted message from the number is believed to have included a malicious file that infiltrated the phone of the world's richest man, according to the results of digital forensic analysis."
The analysis found it "highly probable" that the intrusion into the phone was triggered by an infected video file sent from the account of the Saudi heir to Bezos, the newspaper said.
"The two men had been having a seemingly friendly WhatsApp exchange when, on May 1 of that year, the unsolicited file was sent," Guardian said quoting anonymous sources.
Mastercard Opens Cyber Research Center
Mastercard has opened a Global Intelligence and Cyber Centre in Vancouver, Canada, allowing it to research digital and cyber security, artificial intelligence and the Internet of Things, according to a company press release.
Mastercard invested $510 million into the facility, which is being developed with help from the Canadian government's Strategic Innovation Fund. Mastercard will use the center to develop cyber solutions for the global payments ecosystem.
"Ensuring payments are both convenient and secure has always been a top priority for Mastercard," Ajay Banga, president and CEO at Mastercard, said in the release. "The Vancouver centre will help us meet the growing demand for technology solutions to reduce the cost of cyber attacks, enable today's connected devices to become tomorrow's secure payment devices and address the growing vulnerabilities associated with the Internet of Things."
The centre is located in the city's Old Restored Stock Exchange building, which is home to the NuData security team and members of Mastercard's Research & Development, Operations & Technology and Cyber & Intelligence divisions.