21st Century Technologies, Nexusguard to Provide Cyber Resilience for DDoS Attacks in Nigeria
21st Century Technologies Limited, a leading ICT powerhouse in Nigeria has partnered with Nexusguard, a leading DDoS security solution provider to unveil DDoS scrubbing center in Nigeria to provide DDoS mitigation service to enterprise and government agencies in Africa.
Wale Ajisebutu, chairman of 21st Century Technologies, at the unveiling of the solution to banks and enterprises in Lagos, said: "We opted to partner with Nexusguard because of their global reach and robustness of their platform. They have helped many companies and governments globally defend against cyberattacks.
21st Century Technologies partners Nexusguard to provide cyber resilience for DDoS attacks in Nigeria 1
"Nexusguard is consistently recognised by analysts such as Gartner and Forrester as a market leader. Customers that choose to take advantage of our new compelling cybersecurity solution will surely capture enormous opportunities for unlimited growth," he said.
With DDoS risk increasing worldwide, service providers are updating their capabilities to provide not only bandwidth and subscriptions, but also cybersecurity.
That transformation, known as Telco 5.0, demands the methodology and mechanics to shift platforms, people and processes to provide optimal security. Nexusguard fulfils that need with its global scrubbing cloud.
Paired with 21st Century Technologies's local capacity, the companies are now prepared to provide a seamless "global+local" scrubbing network that detects and mitigates both international and local DDoS attacks, simultaneously.
Commenting Jeremy Lee, vice president, Sales at Nexusguard, ," We have exclusive partnership with 21st Century Limited in Nigeria. This is a strategic technology alliance in which we are going to integrate our technology to the 21st Century's. The Company will provide all the local skills to tackle all the issues within the country while Nexusguard will be on the backend supporting them in terms of zeroing the attacks. So, we are offering them supports to meet the market needs,"
Speaking on effects of DDoS attacks to businesses and countries, Lee said, "DDoS is becoming a global problem. More countries are faced with DDoS attacks at the national level. So, in Africa we observed that South Africa was under attack last month. One of the telcos was brought down for 10 days or more. So, with partnership of this nature we have with 21st Century will assist service providers to take care of (potential) attacks, clean the traffic and then protect the business from going down".
He said that businesses, especially banks that subscribe to services and applications should be able to get on-premise firewalls, subscribe to secured internet links like the services that 21st Century provides. "They have to stay ahead such that when attacks occur they can be able to mitigate it before it gets to their data centre", he added.
Lee advised companies to be prepared at all times for possible DDoS attacks by carrying out route configurations of their systems and put their website on monitoring mood "so that any time there is an attack they can detect and clean the traffic thereby preventing the systems from total shutdown".
Also speaking, Dr. Peter Obadare, co-founder/COO, Digital Encode and key cybersecurity partner to 21st Century Technologies, said, that dealing with today's massive and complex multi-vectored threats requires a robust defense strategy, a portfolio of leading-edge network resources, and battle-tested expertise.
Nexusguard's Cybersecurity Platform is an integrated anti-DDoS solution that leverages mitigation technologies, a globally distributed scrubbing network, and automated threat detection to protect websites, applications, networks, and DNS services from DDoS attacks.
21st Century builds digital infrastructure including most advanced global digital security point of present in Nigeria, Tier 4 data centre, academy, software development centre to help esteem customers, partners and government in Africa to deploy necessary innovation solutions to remain secure, competitive, lead and win in the era of digital transformation and engagement.
Global Tech Leaders to Discuss Enabling Technology, Cloud Computing @ #NerdsUnite2020
Over 500 IT professionals from enterprise organisations across West Africa will convene in Lagos on February 21, 2020 for MainOne's 5th annual gathering of its flagship event, Nerds Unite, themed: "Enabling the Digital Economy".
This year's event will showcase the launch of its Managed Cloud Services in partnership with Microsoft and Hewlett Packard Enterprise Operated by Selectium. The event will feature presentations and panel discussions on Cloud adoption, Cloud migration and all things Cloud with MainOne and its global partners.
Featuring over 10 speakers from global tech companies and West African Corporate organizations, #NerdsUnite2020 is designed to facilitate discussions on trending developments in the IT sector to help professionals deliver increased value to their organizations.
The event's keynote addresses will be given by Ernest Sales, CEO Hewlett Packard Enterprises Operated by Selectium and Wale Olokodana, Microsoft Business Group Director.
Speaking on expectations for this year's event, Tayo Ashiru, Head of Marketing MainOne says, "For the past 4 years, Nerds Unite has delivered powerful technology insights and networking opportunities for organizations and tech enthusiasts alike.
This year we expect that with our panel of dynamic speakers, partners and launch of our Managed Cloud Services, the energy around Nerds Unite 2020 will be electrifying. These developments will help accelerate the digital transformation across all sectors and the ICT ecosystem in West Africa, supported by technological innovation and world class partners."
With over 3,000 participants since inception, Nerds Unite has showcased leading technology solutions available locally and globally and has hosted major players in the international and local IT industry.
This year's edition is set to further empower the tech ecosystem with the industry's latest developments, centering on unique perspectives on Cloud Computing targeted at C-Level executives and IT professionals of blue-chip organizations across West Africa.
EduTech Records First Online Degree Graduates
After an eventful five years, EduTech has recorded its first batch of graduates in its degree programme.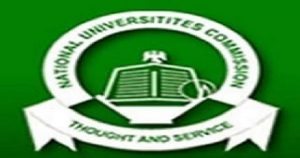 The 37 graduating students took part in the recent 44th Convocation Ceremony of Obafemi Awolowo University (OAU) and bagged B.Sc degrees in Accounting.
Expressing delight at the successful completion of the degree programmes, Femi Shonubi, general manger, EduTech, said the graduation ceremony was a validation of the firm's e-learning platform and its ability to provide students with a robust system leading to the award of a degree.
"We are grateful to our partners -the OAU Management -as well as the students for trusting our solution," Shonubi said.
Introduced in 2014 to deepen the experience of the university's part-time learning programme, the EduTech platform replaced the erstwhile weekend learning mode with an online blended mode that is accessible to students remotely through an internet connection.
Through this epoch-making partnership with OAU, EduTech successfully launched B.sc degree programmes in Accounting, Economics and Nursing; with other courses of study in the pipeline.
"EduTech is pleased to contribute its quota to nation building by providing seamless platforms for students to conveniently take part in course work from their homes or offices and earn a full degree. We are happy to work with a progressive-minded institution like the OAU Center of Distance Learning to facilitate their Accounting, Economics and Nursing degree programmes. We are also very excited on our soon-to-be launched partnership with the Babcock University Centre for Open Distance and e-Learning where prospective students will be able to leverage our platforms to study for degree awarding courses from the university," Shonubi said.
United Nations Officials Barred from Using WhatsApp
Amid growing concerns over WhatsApp's security, the United Nations (UN) has asked its officials to not use the messaging app because "it's not supported as a secure mechanism."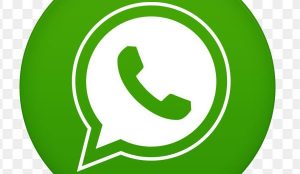 This comes after UN experts accused Saudi Arabia of using the online communications platform to hack the phone of Amazon chief executive and Washington Post owner Jeff Bezos.
A UN spokesman said officials were barred from using WhatsApp since June 2019 over security, Yahoo reports.
"The senior officials at the U.N. have been instructed not to use WhatsApp, it's not supported as a secure mechanism," UN spokesman Farhan Haq said.
Independent UN rights experts said on Wednesday they had received information that Amazon owner Jeff Bezos's phone was hacked through a WhatsApp account belonging to Saudi Crown Prince Mohammad bin Salman.
Bezos' phone got hacked after he received a WhatsApp message "apparently been sent from the personal account of the crown prince".
The UK newspaper The Guardian reported that the "encrypted message from the number is believed to have included a malicious file that infiltrated the phone of the world's richest man, according to the results of digital forensic analysis."
The analysis found it "highly probable" that the intrusion into the phone was triggered by an infected video file sent from the account of the Saudi heir to Bezos, the newspaper said.
"The two men had been having a seemingly friendly WhatsApp exchange when, on May 1 of that year, the unsolicited file was sent," Guardian said quoting anonymous sources.