25% of Nigerian Parents Find Something Potentially Dangerous in their Child's Social Media Account – Report
The worldwide COVID-19 pandemic has forced families to spend their free time mostly at home. Staying at home usually also means spending much time using different Internet connected devices. For clear reasons, children's growing online activity can cause lots of worries to their parents.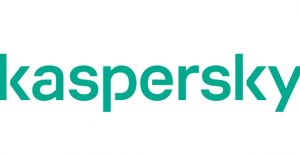 Thus, according to a Kaspersky survey, 25% of Nigerian parents claim that they have come across something in their child's social media account that seemed suspicious.
Elaborating on what it exactly was, they mention groups or public pages they join (56%), posts that they publish or share (50%), people they interact with (31%), video on their page (31%) and private messages (19%).
What is more, 34% state their child has seen or listened to something that seemed suspicious to them, be that videos (68%), music (43%) or photos (25%). Obviously, this data shows the need to explore the interests of children, to make sure everything is okay or if it is necessary to take action.
However, not all the parents realise it – only 19% of them befriend their children via social networks in order to be connected with their kids – sometimes real communication is not enough and the parents have to look carefully at their children's webpages.
"It gets harder and harder for parents to keep up with the pace of the modern evolving world. They are often left out of the picture as they simply do not catch up with trends that emerge way too fast.
"However, it is possible to stop this backlog by communicating with your child and ensuring your presence on the Internet – to build trust and a good relationship with your child you have to know what you are talking about with them," states Maher Yamout, Senior Security Researcher at Kaspersky.
In order to eliminate groundless suspicions about your child's digital life and to secure their presence on social media, Kaspersky strongly recommends following this advice:
Learn more on the topic of children's cybersecurity: explore modern trends, apps, the way of behaviour that has to be adopted in order to safeguard against dangers (for instance, the basic security rules while on the Internet);
Communicate with your child and define the boundaries which are not meant to be crossed: discuss with them safe locations both real and webpages;
Install a reliable security solution such as Kaspersky Safe Kids to monitor your child's activity successfully.
¹The "Digital Parenting" survey was implemented in conjunction with Toluna research agency in the end of 2019 – beginning of 2020. 5000 respondents from META region and Baltic states participated in the survey.
NIPOST Workers Threaten Strike Action over Stamp Duty
Workers of the Nigerian Postal Service (NIPOST) have given 21 days for the federal government to intervene on the alleged "usurpation of her function and duties" by the Federal Inland Revenue Service (FIRS).
The workers under the auspices of Senior Staff of Statutory Corporations and Government Owned Companies (SSASCGOC) in Abuja Thursday, said printing of stamp duties by FIRS, a statutory duty carried out by NIPOST, is unacceptable.
Comrade Ayo Olorunfemi, general secretary of SSASCGOC, , told journalists in Abuja that the federal government must bring together all the stakeholders to resolve the issue to avert the industrial action at the expiration of the ultimatum.
Olorunfemi frowned at the situation whereby FIRS has decided to take over the production of stamps which led to many Nigerians to stop purchasing adhesive stamps from NIPOST.
According to him, the union may seek legal redress on the situation which he said could cause about 15, 000 workers to lose their jobs.
"To this end, we are calling on the federal government to facilitate an urgent meeting between NIPOST, FIRS, SSASCGOC, and other stakeholders in order to arrive at an amicable resolution. Failure to do this within 21 days from Thursday, July 9, 2020, we shall have no other option than to direct all our members in NIPOST to withdraw their services.
"It is very painful that while other nations are protecting and developing their postal services and making maximum use of the services for advancement, Nigeria is busy doing things that will kill its own."
Nigeria Develops Diagnostic Kit for COVID-19
Nigeria's efforts at developing solution to the challenge of non-availability and high cost of coronavirus diagnostic kits have finally paid off with the development of RNASwift Extraction kit.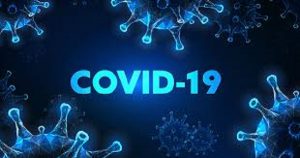 This was disclosed by Prof. Alex Akpa, director-general of National Biotechnology Development Agency (NABDA), on Thursday during a news briefing held at the conference room of Federal Ministry of Science and Technology, Abuja.
He said the RNASwift test kit would not only revolutionalise Africa's PCR-Based COVID-19 testing, but will also expand the capacity by 50 times at least.
Akpa also said it would equally reduce cost by over 500 per cent as compared to the conventional kit in use.
"This meets the demands of the Test Africa Initiative. The kits will be produced in Nigeria, which is great news considering that it will enable preference to be given to the testing needs of Africa.
"The need for the invention was conceived by the request from the Federal Ministry of Agriculture and Rural Development (FMARD), to test five million farmers and farm hands.
"This was to ensure that our food security chain was not compromised by COVID-19,'' the D-G said.
According to him, the RNASwift test kit is an indigenous diagnostic test kit designed, developed and validated in Nigeria for the identification of the causal agent, SARS-Cov-2, which causes COVID-19.
He noted that the diagnostic kit is "very accurate and sensitive'' and competes favourably with conventional and commercially available kits for the diagnosis of COVID-19.
"This is in addition to a careful choice of reagents that are human and environmentally friendly in the development of the protocol for the diagnostic kit.
"In fact, the attributes of the RNASwift kits make it a game changer in the design and production of diagnostic kits for infectious diseases in the face of an epidemic or a pandemic,'' Akpa said.
He further said that the project was made possible due to the scientific collaboration between the NABDA, Nigerian Centre for Disease Control (NCDC), and Nigerian Institute for Medical Research (NIMR).
Prof. Akpa added that the technical support team of University of Sheffield, led by Dr Alison Nwokeoji, also made the project successful.
In his speech at the briefing, Dr Ogbonnaya Onu, minister of Science and Technology, recalled that the first index case of COVID-19 was recorded in Nigeria on Feb. 27.
Onu said he had tasked Nigerian scientists to come up with a solution with the sum of N36 million pledge.
The Minister said Nigerians were creative and talented enough to develop home grown solutions to major challenges confronting the country, Africa and the world, with the RNASwift test kit as an example.
"Today, the RNASwift extraction kit developed by Nigerian scientists has capacity in an accurate, sensitive and affordable cost to detect SARS-Cov2, the causative agent of COVID-19.
"With the RNASwift test kit, we are going to test five million farmers, and the new test kit will reduced cost drastically,'' Onu said.
He hinted that the African Development Bank was interested in it, not only as Test Africa Initiative, but that Nigeria should be the rallying point.
Similarly, he said the other African countries stood to benefit from the test kits due to the low cost.
The minister commended NABDA and said the agency had not only made the Ministry proud but Nigeria as a whole.
Alhaji Sabo Nanono, minister of Agriculture and Rural Development, said the test kit invented and developed was very critical to the present situation of insufficient test kits.
He said the FMARD was in the forefront when it came to food security, adding that with the invention and successful validation of the test kit, it was time for Nigerians to look inwards.
"We have talents and we need to develop and build on these talents, we will realise our target of testing five million farmers and Nigerians would be proud of this test kits,'' Nanono said.
He applauded NABDA for the project, saying the success of the test kit was a milestone recorded in the FMST.
Speaking to newsmen on the sideline of the briefing, Dr Rose Gidado, Scientist and Deputy Director at NABDA, said the day was remarkable and historic for the agency, the ministry as well as Nigerians.
She said the new test kits could test more than 20,000 people a day but if more testing centres were set up, it could go up to 50,000 with automation.
The Scientist added that the need to test more Nigerians was necessary in order to isolate and treat.
BHM Founder, Ayeni Adekunle to Speak At 2020 Phyllion Tech PR Conference
Ayeni Adekunle, founder and ceo of Nigeria's leading Media and Public Relations company, BHM,  has been confirmed to speak at the 2020 Phyllion Tech PR Conference.
First-of-its-kind in the Public Relations Space, Phyllion Tech PR Conference, comes on the heels of the enduring disruptive technology which has impacted business operations as a result of the COVID-19 pandemic, greatly altering the norms.
Themed "Embracing Technology Transformation in Africa, What Next", the event, organised by Phyllion & Partners, a Tech PR consulting firm in Lagos, is scheduled to hold virtually on Friday, July 17, 2020.
Speaking ahead of the conference, Ayeni said, "I've always spoken about the importance of Nigerian companies embracing technology to transform not only their operations but the Nigerian landscape and I'm glad platforms like the Phyllion Tech PR Conference are championing the cause ensuring we set a lot of these theories in motion."
The BHM Group has pioneered several tech-centred initiatives in the Nigerian PR sector, one of them being the BHM App, which serves as a pool of resources for Nigerian public relations practitioners and is credited as the "first PR mobile application".
He is also the founder of two of the industry's most innovative companies: ID Africa, and Plaqad.
Ayeni is a member of Public Relations Consultants Association of Nigeria (PRCAN), Nigerian Institute of Public Relations (NIPR), Public Relations Society of America (PRSA) and Chartered Institute of Public Relations UK (CIPR).
He is also a member of the Public Relations and Communications Association (PRCA), the world's largest PR professional body.
He sits on the board of many companies, including 618 Bees, F316 Consulting and PinPoint Media.
Other speakers at the event include Tosin Faniro-Dada, Head Start-Ups, Lagos State Employment Trust Fund (LSETF), Funmilola Eniolorunda, COO, Venture Garden Group, Tomiwa Aladekomo, CEO Big Cabal Media, and Ify J. Afe, Managing Director and District Manager, HP INC. (Central Africa) to name a few.
Temi Ophylia Ibekwe, Founder Phyllion & Partners, says, "We recognize the role that technology plays in helping companies achieve set objectives.
"The importance of the Phyllion Tech PR Conference is to bring industry leaders, thought-leaders, key influencers, and major stakeholders together to discuss the future of technology in Africa.
" It aims to chart the future of African tech through conversations on how businesses now and in the future can leverage technology to drive transformation in Africa. This is why we are excited to be hosting industry experts like Ayeni Adekunle."