AfDB Sets Conditions for Support to Nigeria
The African Development Bank (AfDB) will help Nigeria to overcome its recession but the oil producer should increase taxes and lift hard currency curbs to ease the dollar shortages choking Africa's biggest economy, its president said.
The country has been hammered after a plunge in oil revenues, which make up 70 percent of national income, eroded public finances and currency reserves needed to fund imports.
"Nigeria is too big to fail. The African Development Bank (AfDB) will rally strongly around Nigeria to overcome its recession," the bank's chairman Akinwumi Adesina said in an interview late on Monday in London.
In a first step the lender's board was expected to grant a $1 billion loan at a rate of around 1.2 percent, which Nigeria could use to plug its 2016 deficit of 2.2 trillion naira ($7.1 billion).
Nigeria has been trying for months to borrow abroad to fund a record budget to get the economy back on track.
"They have a liquidity problem," said Adesina, a former Nigerian agriculture minister. "We want to make sure Nigeria gets resilient."
Nigeria had agreed on several reforms such as increasing its value-added and corporation taxes to offset a loss of oil revenues, he said, adding that the tax-to-GDP ratio was 4 to 5 percent, less than other countries in the region at around 15 percent.
But the government should also lift hard currency curbs imposed by the central bank, Adesina said.
The restrictions effectively ban the import of almost 700 goods Nigeria wants to make at home such as cement or basic food. Dozens of factories across sectors have been forced to close as they cannot import raw materials.
"In our view it would be better to have gradual (customs) tariffs as opposed to (forex) restrictions," he said, adding that such a move would end the pressure on the naira.
Nigeria abandoned its currency peg in June hoping to attract more inflows. But with hard currency curbs still in place, few foreign investors are willing to put their money to work there, and those who need hard currency have to pay a 40 percent premium on the black market.
Attracting investment was the only way for the central bank to lower its interest rates. "The interest rate is way too high," Adesina said. "You cannot drag the economy out of recession with those interest rates."
In September, the central bank left its benchmark rate at 14 percent, resisting calls from the government to lower borrowing costs.
The bank would also fund development projects for around $750 million in the near future. The AfDB is expected to lend Nigeria a total of $4.1 billion over 2016 and 2017, and more than double that to some $10 billion by 2019.
He also said the bank was ready to release a loan of $1.5 billion to Egypt once Cairo requested it. Egypt had agreed in December a $1.5 billion programme with the AfDB to be disbursed over three years.
Nigeria ranked 36th in Africa with sustainable economic opportunities – Mo Ibrahim On Nigeria is one of 10 countries in Africa that have improved across all four sub-categories of Sustainable Economic Opportunity category, the 2016 Ibrahim Index of African Governance (IIAG) has revealed.
The index, which was launched by the Mo Ibrahim Foundation in Abuja, also ranked Nigeria 36th out of 54 countries in "Overall Governance'' with a score of 46.5 points from 100.
The index, the 10th edition, is the most comprehensive analysis of African governance undertaken to date, and has brought together data to assess each of Africa's 54 countries against 95 indicators drawn from 34 independent sources. It indicated that the country's score had improved by +2.5 points over the last 10 years.
The statistics, however, showed that Nigeria had the second most deteriorated score in the "National Security'' sub-category, having declined by -28.6 points over the course of the decade. It revealed that improvement in overall governance in Africa over the period had been held back by widespread deterioration in "Safety and Rule of Law'' category.
"Over the last decade, overall governance has improved by one score point at the continental average level, with 37 countries, home to 70 per cent of African citizens, registering progress.
"This overall positive trend has been led mainly by improvement in Human Development and Participation & Human Rights.''
The index showed that Sustainable Economic Opportunity also registered an improvement, but at a slower pace. However, it said that the positive trends contrasted with pronounced drop in Safety and Rule of Law, which 33 countries in African, home to almost two-thirds of the continent's population, had experienced a decline since 2006.
"This worrying trend has worsened recently, with almost half of the countries on the continent recording their worst score ever in this category within the last three years.
"This is driven by large deterioration in the sub-categories of Personal Safety and National Security.
"Notably, accountability is now the lowest scoring sub-category of the whole index,'' it said.
The report said that without exception, all countries that had deteriorated at the Overall Governance level had also deteriorated in Safety and Rule of Law. It added that the improvement in the Participation and Human Rights category, found in 37 countries across the continent, had been driven by progress in Gender and in Participation.
"However, a marginal deterioration appears in Right sub-category, with some worrying trends in indicators relating to the civil society space.
"Sustainable Economic Opportunity is the IIAG's lowest scoring and slowest improving category. However, 38 countries – together accounting for 73 per cent of continental Gross Domestic Product (GDP) – have recorded an improvement over the last decade.
"The largest progress has been achieved in the sub-category of Infrastructure, driven by a massive improvement in Digital & Information Technology infrastructure, the most improved of all 95 indicators.
"However, the average score for Infrastructure still remains low, with electricity registering a particularly worrying decline in 19 countries, home to 40 per cent of Africa's population.
"Human Development is the best performing category over the last decade, with 43 countries – home to 87 per cent of African citizens, registering progress.
"All dimensions – Education, Health and Welfare – have improved, although progress in the sub-category of Welfare has been affected by declines in Social Exclusion and Poverty Reduction Priorities indicators,'' it stated.
Speaking during the ceremony, Mo Ibrahim, Chairman of Mo Ibrahim Foundation said: "the improvement in overall governance in Africa over the last decade reflects a positive trend in a majority of countries and for over two-thirds of the continent's citizens.
"No success, no progress can be sustained without constant commitment and effort.
"As our Index reveals, the decline in safety and rule of law is the biggest issue facing the continent today. " Sound governance and wise leadership are fundamental to tackling this challenge, sustaining recent progress and ensuring that Africa's future is bright.''
The Mo Ibrahim Foundation was established in 2006 with a focus on the critical importance of leadership and governance in Africa, by providing tools to assess and support progress in leadership and governance.
FG Sacked IST Members over Fraud- Ahmed
Mrs Zainab Ahmed, minister of Finance Budget and National Planning, has said the Federal Government sacked some past members of the Investments and Securities Tribunal (IST) as they indulged in corruption.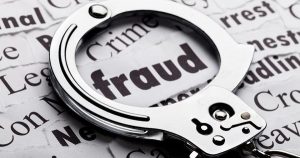 Inaugurating the new members, the minister charged the new members to eschew corruption and be forthright.
Bar. Azi Amos Isaac was appointed as Chairman for a five year term and Bar. Nosa Smart Osemwengie, was re-appointed as member for a second term of four years.
"The problem with the tribunal has been infighting amongst members, lack of industrial harmony and series of complaints bordering on maladministration.
"This has been the bane of the tribunal and a source of embarrassment not only for the Ministry of Finance but for the government in general," Ahmed said.
The new chairman, Azi, assured the finance minister that, "the teething issue of restiveness has been addressed since he assumed duty," adding that, "The place is calm and the staff have become very supportive."
Azi said since 2003, the tribunal has "given judgment in the value of assets worth over N844 billion and that from 2017 to date, they have given decisions in monetary value totalling over N28bn.
"It has not failed in its adjudicatory responsibility.
"It has carried out its assignment with candour and integrity and intends to improve on what has been on ground."
CBN Bans Customer-to-Customer Forex Transfer
Central Bank of Nigeria (CBN) has banned transfer of foreign exchange (forex) from one customer to another.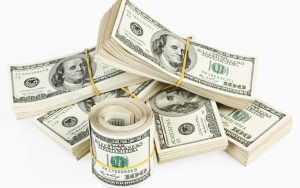 According to the apex bank, forex cash lodgements into domiciliary accounts can only be done by the account owners henceforth.
An internal memo available in the media space explains that the new guidelines are necessary to review the utilisation of inflows into customers domiciliary accounts.
The circular states: "Forex inflows cannot be credited to customers until the legitimacy of funds is established.
"They can have unfettered access by telegraphic transfers up to a limit of $40,000 monthly for payment of medical bills, school fees, subscription to professional bodies subject to existing CBN guidelines.
"Transfers from one customer to another is prohibited. Transfer within related companies is allowed subject to a limit of $50,000 per month."
It recommended that proceeds from non-oil exports should be sold to banks, used for repayment of dollar term loans, and self-utilisation for trade transactions for LC, bills and Form A.
Also oil export proceeds from E&P companies are to be used to pay contractors and service providers employed by the oil companies in addition to the recommended uses for non-oil FX proceeds.
Offshore forex inflows from other Nigerian banks and internal account to forex transfers sourced from offshore inflows are to be used for trade transactions subject to eligibility for E-Form M.
"Upon confirmation of the legitimacy of the inflows, customers can have unfettered access, subject to a maximum of $50,000," the document read.
"Utilisation for trade transactions subject to processing of eligible trade transactions using E-Form M. Payment for services must be backed with demand note from offshore beneficiary and other regulatory documents.
"Related party transfers are allowed to the maximum of the inflow received. The transfer request should be backed by a signed instruction from the account holder." Payment of government fees and levies are also allowed to the maritime, oil and gas, aviation. government parastatals and export processing zones.
Stanbic IBTC, Standard Bank, Listed Among Top African Corporate Brands
Stanbic IBTC Holdings PLC and its parent company, Standard Bank, have emerged amongst the top winners of the 2020 Tech Times' Africa LinkedIn Corporate Brand Awards.
The Stanbic IBTC Group emerged the second position in the category, with total votes of 3,515, out of 24 firms nominated for the award. Standard Bank placed the fourth 2,494 votes.
Nominations for this award opened to the public on July 1, 2020 and closed on July 14.
Shortlisted nominees were announced on August 24 while voting commenced immediately and voting ended on September 8, 2020.
The Corporate Brand Awards was instituted by Tech Times' Africa, an online platform for leading technology, innovation, and startup stories.
Expressing his delight on the awards, Dr Demola Sogunle, Chief Executive, Stanbic IBTC Holdings PLC, said that both Stanbic IBTC Holdings PLC and Standard Bank had been deliberate and consistent in making a remarkable impact in Africa's financial sector.
"Our sincere appreciation goes to the organisers of the Africa Corporate Brands Awards and to every member of the public who voted. This is a reflection of the high level of trust and confidence that the public has reposed on us," he added.
Dr Sogunle further said that Stanbic IBTC Holdings PLC would remain relentless in portraying the organisation as one of the most influential corporate brands in Africa.
He stated: "Stanbic IBTC Holdings PLC and Standard Bank have relentlessly contributed to driving the growth and development of the African financial ecosystem. These awards affirm our efforts, and we are encouraged to raise the bar continually."
The Africa Corporate Brand Award is designed to identify and recognise outstanding companies. It also projects their achievements and impacts on African society and the world at large.