All You Need to Know about 5G by NCC
Nigerian Communications Commission (NCC) has again listed the benefits of 5G to  life, business, economy and general wellbeing.
The commission also said it is working with various stakeholders currently towards developing a policy document that will provide guidance and policy direction for 5G deployment in Nigeria.
Nigeria and indeed the world has moved from 0% to 1G, 2G, 3G and 4G.
The next frontier is 5G.
But there are a lot of conspiracy theories around 5G, most driven by ignorance.
NCC has therefore put up educational material defining and highlighting the workings as well as benefits of 5G.
5G is the 5th generation mobile network. It is a new global wireless standard after 1G, 2G, 3G, and 4G networks. 5G enables a new kind of network that is designed to connect virtually everyone and everything together including machines, objects, and devices.#5GIsTHE FUTURE
5G wireless technology is meant to deliver higher data speeds, ultra-low latency, more reliability, massive network capacity, increased availability, and a more uniform user experience to more users.#5GIsTHE FUTURE
5G has the potential to provide 20X faster data speeds and carries a massive amount of data for a large number of simultaneous users. So users in high-density areas – like airports, stadiums or urban areas – can still experience the fast speeds and low latency of 5G service. #5GWillImproveUserExperience
As the world replaces more and more household items with 'smart devices' that connect to the internet, also known as the Internet of Things, this network capacity will be critical. 5G will potentially be able to handle more than 2.5 million connected devices per square mile. 5G is a transformational change from 4G. #5GWillMakeOurLivesEasy
5G will enhance technological development because of the extremely fast transfer rate of large quantities of data. Overall, it enables interconnected devices for instant communication. This is a new connected world of 'Smart cities' made possible by 5G networks.#5gWillMakeLifeEasy
5G is extremely fast: it supports data transfer rates of up to 20Gbit/s, if supported by robust fibre infrastructure. On top of that, wireless data delays drop to one millisecond. This opens up the potential for multiple driverless cars, where large quantities of potentially lifesaving data have to be transferred almost instantaneously.#5gWillMakeLifeEasy
5G network is designed to carry data up to 10 times faster than 4G networks. This means HD movies can be downloaded in seconds.#5gWillImproveUserExperience
5G tops out at 10 gigabits per second (Gbps). 5G is 10 to x100 faster than 4G.The use of shorter frequencies (millimeter waves between 30GHz and 300GHz) for 5G networks is the reason why 5G is so fast.#5gWillBenefitTheEconomy
5G has been deployed commercially and in use in some countries. As with the previous technologies, the International Commission for Non-ionizing Radiation Protection (ICNIRP) has classified radiation from 5G as non-ionizing and therefore safe for human beings. #5gWillBenefitTheEconomy
5G represents the future. While we have made tremendous progress since the advent of the global system of mobile communication (GSM) in Nigeria, 5G will be the bedrock of future communications. #5gWillBenefitTheEconomy
According to GSMA's Policy Position on 5G spectrum, '5G is expected to support significantly faster mobile broadband speeds and lower latencies than previous generations while also enabling the full potential of the Internet of Things.' #5gWillBenefitTheEconomy
5G will revolutionize and transformour way of life. From education to agriculture, security to entertainment and governance in general. On education, 5G will transform our educational system. The availability of a fast wireless network will enable virtual learning. #5gWillBenefitTheEconomy
For our educators, 5G will empower them to reimagine what is possible inside and outside their classrooms. The ability to download high qualityandfeature-length documentary in seconds, hosting a guest speaker via hologram or tutoring students virtually in real-time will speakto a 5G powered Nigeria.#5gWillBenefitTheEconomy
Artificial intelligence (AI) is set to revolutionise healthcare. 5G will make it easier to determine potential diagnosis and decide on the best treatment plan. BetterHealthCareWith5G
By moving to 5G networks, healthcare organisations can use the AI tools they need to provide the best care possible – from wherever they are in the hospital or clinic. BetterHealthCareWith5G
5G will support businesses' innovative ambitions and create new markets, transforming supply chain management and creating smarter, more efficient manufacturing. It is also a fundamental platform for the Internet of Things (IoT) — the rapidly expanding number of devices that collect transmit and share data via the internet.#5gWillSupportBusinesses
Studies have shown that by the end of 2020more than half of all new businesses will rely on the "IoT" to cut costs, build efficiencies, and grow their bottom lines. However, many of the innovations 5G technology will fuel literally may not be available yet especially in Nigeria. For the "IoT" to realise its limitless potential, 5G is critical. #5gWillBenefitTheEconomy
5G will allow us to stream, download, and upload huge quantities of data at a much faster rate than we are currently able to. This means higher definition video either from TV or using video conferencing. Additionally, 5G is designed to facilitate a wealth of new applications for wireless technologies. #5gWillBenefitIndividuals
Driverless cars and drones will be able to safely and near-instantaneously send and receive information about their surroundings that will allow them to operate safely. #5gWillBenefitIndividuals
Immersive virtual and augmented realities will become increasingly feasible experiences as the large quantities of data associated with HD graphics and processing external data can be transferred between devices accurately and quickly. #5gWillBenefitIndividuals
Artificial Intelligence can help predict which patients are more likely to have postoperative complications, allowing healthcare systems to provide early interventions when necessary. #5gWillBenefitIndividuals
Mobile augmented reality (AR) shopping experiences will revolutionise retail, with customers able to visualize products in a local environment. In-store, AR will enable shoppers to view additional information on a product simply by pointing their phones at it. #5gWillBenefitIndividuals
A key benefit of 5G could be helping businesses work more quickly and more efficiently – in turn, saving costs and increasing revenue. #5gWillHelpSaveCost
Many countries are looking to 5G to better connect rural communities, allowing more people to start businesses from home and opening up opportunities. #5gWillBenefitIndividuals
The shift from hardware to a software-based network environment will bring about lower overheads for mobile operators. Those savings will, in turn, be able to be passed on to business customers.#5gWillBenefitIndividuals
With network slicing, it will be possible for a business to own their own private 5G network, precisely set up according to its specific business needs. 5G will certainly have much greater capacity across a much wider range of spectrums, but it will also use that space more intelligently, assigning only the resources necessary for each application. #5gWillSupportBusinesses
Generally, Quality of Experience (QoE) by users of telecoms will improve significantly with 5G just asthere has been improvement in speed and user experience from the evolutionary shift from 1G, 2G,3G and current 4G in the country.#5gWillSupportBusinesses
What will 5G do: With 5G, we would have connected cities. In the area of transport and infrastructure, we would have Smart cars, car to car communications, smart parking, traffic decongestion and smart grids amongst others. #5gWillMakeLifeEasy
We can have large scale events with thousands of users connected. Improved residential connections, smart energy and smart homes, e-health for health care and hospitals. Smart farms, Smart utilities, Remote management and Multi hop. #5gWillMakeLifeEasy
Features of 5G:
Faster response time
Very high capacity
More software options to upgrade
Ubiquitous connectivity
Wide range of applications
Speed up to 10Gbit/s
Virtually '0' latency
100 times more devices. #5GCanDoSoMuch
Benefits of 5G to Internet of Things:
Deep coverage – to reach challenging locations.
Ultra low energy- 10+ years of battery life.
Ultra-low complexity- 10s bits per second.
Ultra-low high density -1 million nodes per km2. #5gWillImproveTheWayWeWork
Motorola Solutions Launches New Device Designed for SMBes in Sub Saharan Africa
Global leader in mission-critical communications, Motorola Solutions, launches a new two-way radio device specially designed for small and medium businesses in Sub Saharan Africa.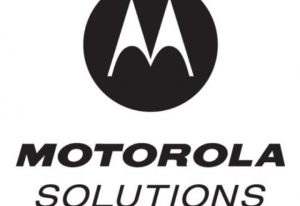 The MOTOTRBO™ DP540 two-way radio is built for cost-conscious businesses looking to transition to digital technology for reliable and efficient communications.
As demand for digital radio communication rises, small and medium businesses are looking for simple and affordable solutions for their communication needs without the need to compromise on quality.
MOTOTRBO™ DP540 is the perfect tool for users in need of an entry-level digital radio, offering ease of use and powerful digital-enabled features. The new device, available through certified Motorola Solutions resellers in Sub-Saharan Africa, is based on the ETSI Digital Mobile Radio (DMR) Standard, proven worldwide in affordable digital systems with low complexity.
"In today's economy, small and medium businesses are constantly under pressure to deliver more, and deliver fast, all while keeping a conscious mind on reducing costs," said Laurent Tribout, director of Motorola Solutions indirect sales for Sub-Saharan Africa. "With this in mind, we've developed a communication solution that holds all the necessary features in one affordable device"
Ruggedly Versatile, Digital Out-of-The-Box
One of the risks of migrating from analogue to digital technology is the transition period which can potentially interrupt business operations.
To make this transition smooth and easy, the MOTOTRBO™ DP540 can operate on both digital and analogue modes. In this way, radio users can operate and communicate on their new MOTOTRBO DP540 radios while on the job, as the business transitions to digital technology.
The compact, ruggedly-engineered device is built to withstand harsh conditions and resist corrosion even in the saltiest environments such as seaports and harbours. It boasts superior audio output and unique features, such as voice announcement customization, allowing users to customize the default voice announcement languages using their own audio files.
MOTOTRBO™ DP540 is also built for multi-language working environments, with special audio profiles designed to deliver enhanced audio quality when speaking languages with distinct rolled "R"s such as French or Afrikaans.
Handsfree When Sanitation is Key
As in many mission-critical work areas, healthcare workers rely on two-way radio communication for many of their daily tasks. Whether it's coordinating patient arrivals, or briefing an ambulance team on the way to a scene. In many circumstances, such as medical staff treating COVID-19 patients, it is not ideal for personnel to be handling their radio devices.
The portfolio of MOTOTRBO devices, including the new DP540 model, is equipped with a Voice-activated Transmit (VOX) feature, which allows users to operate their radio without the need to press the Push-To-Talk (PTT) button. Along with compatible earpieces designed for handsfree operation, healthcare workers and other essential workers can keep their hands free and clean.
FI Lagos Anounces Final Admissions deadline for Cohort III
The first and second cohorts of Founder Institute Lagos saw the emergence of 45 new companies all geared towards solving various problems leveraging technology.
Cohort III kicks off from the 19th of August, 2020, and sessions take place one night per week via zoom, over a 14-16 weeks period.
If you apply today, then you will be able to take advantage of the free DNA test HERE ($50 value), or you can learn more here. Anyone building a business that is pre-funding is welcome to apply, including established businesses and teams, aspiring entrepreneurs.
It is interesting to note that leaders of some of the world's fastest-growing startups have used the Founder Institute to raise funding, get into seed-accelerators, generate traction, recruit a team, build a product, and more.
If you enrol by 11.59 pm on Sunday's Final Admissions Deadline, you will be eligible for a reduced course fee and have the best chance of being accepted. Get started here.
In the words of Chukwuemeka Fred Agbata Jnr., regional director, Founder Institute, startups who make the decision to join the program will be learning how to build and launch a company in a structured way plus become a part of a global network of innovators, mentors and investors.
The Founder Institute (fi.co) is the world's largest pre-seed startup accelerator, based in Silicon Valley but with chapters in close to 200+ cities.
The program provides high-potential entrepreneurs and teams with the support network and structured process needed to build an enduring business.
MultiChoice Announces a New Way to Keep Customers Informed
As a part of its resolve to continually create innovative ways to offer customers the best service, DStv has announced the launch of Enhanced Decoder Notification (ED) functionality which aims to address communication issues for subscribers and take the admin out of viewing, so, consumers can get back to being entertained.
This new functionality will provide viewers with streamlined access to important subscription information, including rewards notifications, payable subscription amounts, methods to avoid late payment and disconnection.
This will be done by displaying icons that represent the different types of notifications on top of Live TV and will be available on the DStv decoders. The message will also be added to the Mail Messages screen.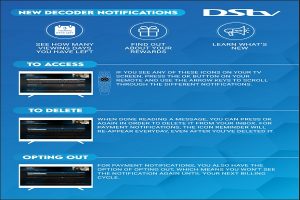 John Ugbe, chief executive officer MultiChoice Nigeria, said "In the ever-advancing world of video entertainment, innovation is a key driver of the business.
"MultiChoice is always dedicated to delivering innovative resources to ensure continuous improvements in our products."
Through a myriad of innovations that ensure customers satisfaction as well as guarantee a rewarding journey for all our subscribers – MultiChoice continues to position itself as one of Africa's major entertainment sources, and now, with the introduction of the new EDN service ensures fewer interruptions during viewing.
For more great entertainment, don't forget to download the DStv Now app for live-streaming and the MyDStv app to take control of your subscription.