Apple leads Amazon.com, Samsung & Huawei in Detachable Tablets Market Growth
According to preliminary data from the International Data Corporation's Quarterly Tablet Tracker shows that worldwide detachable tablet market grew to 6.5 million units in the fourth quarter of 2017 (4Q17), an increase of 10.3% from the previous holiday season.
Growth for the entire year remained positive although it showed signs of slowing as detachable tablets grew 1.6% year over year in 2017, down from the 24% growth in 2016.
However, some of the slowness was attributed to the launch cadence of high profile devices like the Surface, which was off schedule, leaving older models on shelves as consumers and businesses laid in wait for product refreshes.
Jitesh Ubrani, senior research analyst, IDC's Worldwide Quarterly Mobile Device Trackers, said "To date, much of the trajectory of the detachable market has been attributed to Microsoft and Apple pushing their wares in the U.S."
"However, continued success of this category hinges on the willingness of other PC vendors to participate and more importantly, consumers from other countries to adopt the new form factor over convertible PCs."
Lauren Guenveur, senior research analyst, IDC's Devices and Displays team, said "After a concerning downturn in the last quarter of 2016 and first half of 2017, we are elated to see the detachable market maintain another quarter of growth."
"With the first wave of Windows on ARM products expected to begin shipping in the second quarter of 2018, we believe the detachable category has the potential to continue its growth trajectory.
"Many of these products are being introduced at the premium end of the market.
"What remains glaringly sparse, and needed, are strong players in the mid-segment of the market."
Outside of the detachable tablets, old-fashioned slate tablets continued to ship in large volumes reaching 43.1 million units during the fourth quarter, and 141.7 million during the year.
These devices do not offer much in terms of productivity and have been largely relegated to simple media consumption devices. With narrow margins some vendors are using this form factor as a portal to their larger ecosystems or to promote their brand within broader gadget market.
Meanwhile, end-user demand has slowed significantly in the last few years, with 2017 declining 7.6% from the previous year.
Tablet Company Highlights shows that Apple maintained a solid lead in the holiday quarter driving growth both through its lower-priced 9.7-inch iPad as well as its newly refreshed iPad Pro products.
While the lower-price iPad has continued to drive a strong consumer upgrade cycle, the shifting focus is to iPad Pro and its potential in the commercial and education segments.
With the only expected tablet growth to come from these segments, Apple's recent launch of "Apple at Work" shows their commitment to maintain its leader position.
Amazon.com was able to steal the second position from rival Samsung as the online giant offered steep discounts during the holiday season.
The low-cost tablets have been quite effective as shopping catalogs for Amazon's online storefront and in recent quarters the company has taken things a step further by including its voice assistant, Alexa, in the latest tablets and by expanding to new markets around the world.
Samsung dropped to the third position behind Amazon. Shipments of its detachable portfolio continue to rise, however these gains are outweighed by the declines seen among its slate models.
As its lower-cost Tab A and E series is challenged by vendors promising better value, Samsung will face a particular challenge in upgrading its base to both a higher-priced and detachable device.
Huawei's half-hearted approach to the growing detachable segment does not offer a promising outlook for the company.
However, the company's strong brand, aggressive channel strategy, and inclusion of cellular connectivity in its slate tablets has helped cement its rank in the top 5.
Lenovo's ability to leverage its strength from the traditional PC business is starting to pay off as the company's detachable tablet business has grown in the past year.
However, the bulk of Lenovo's tablets are still comprised of slates that offer great value at low prices.
Poppin App Ranks among Top Creative Nigerian Apps by Apple
In a bid to celebrate Nigeria's 60th-year independence, Apple is putting the spotlight on their top picks of creative and entertaining apps and games on their app store that was developed in Nigeria.
'Poppin by Popcentral', the app to the TV channel Popcentral (DSTV 189) was one of the selections by Apple.
The other Nigerian-made apps that were spotted out of thousands were Litur, Whot King, Reminders', Chox Quiz, Shapshap and Beni Hop.
Poppin by Popcentral is a second screen real-time engagement app and mobile destination for content from Popcentral TV.
It is home to a variety of contents from lifestyle, food shows, dramas, wellness, talk shows, a telemarketing show and much more.
Launched in December 2019, Poppin allows viewers to have access to their favourite shows on Popcentral TV while on the go.
Yinka Obebe, CEO, Popcentral said, "Poppin is basically an app that ensures you can always stay tuned to your favourite shows on Popcentral TV right on your mobile device.
"Even when you have missed the shows, not to worry, you can still catch it on the Poppin app."
Popcentral, arguably the fastest-growing media platform in Nigeria with a focus for the young audience is redefining content co-creation, social engagement and television viewership.
Poppin, the innovation by Popcentral now brings free live TV to the fingertips of a very vibrant and mobile audience in Nigeria. Poppin app is currently available and can be downloaded on Google Play, Apple App Store as well as Palm Store.
"We are grateful to see that Poppin is being recognized, selected and showcased by Apple especially as today marks Nigeria's 60th independence.
I appreciate all the amazing people on the team that made Poppin a reality and I urge everyone to try out the app to keep up-to-date with quality, entertaining and inspiring content," added Yinka.
Netflix Moves Against Showmax with Cheaper Mobile only Subscription
Netflix Inc, American Technology and Media service giant, has concluded plans to introduce cheaper, mobile-only subscription in Nigeria and the rest of Africa in order to strengthen its presence in the country and the region as a whole.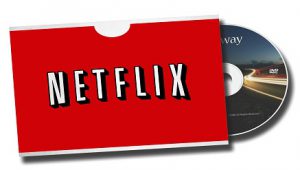 This is seen as a move targeted at Showmax's dominance in the continent.
This is in addition to commissioning more locally produced contents and shows that depict the cultures and experiences of ordinary Africans.
Netflix Inc. became the world's largest subscription-streaming service by flooding the market with popular content that's cheaper than the competition.
However, five years after it got introduced in Africa, the US company is struggling to grow beyond the wealthiest segment of the population, in a continent held back by poverty, piracy and limited access to broadband.
This is expected to greatly increase the competition for the African market with Showmax, the Multichoice subsidiary, which seems to be clearly ahead and has the majority of the market share because of its more local and African content.
It could also help increase its presence in the continent where it is struggling and is still a relatively small player.
According to Digital TV Research, the streaming service firm has only 1.4 million subscribers when compared to about 20 million customers that have been signed up to Multichoice Group Ltd, the leading African pay-TV firm.
With the rapid expansion of 4G mobile networks, the streaming service is given a new channel to get to audiences especially in a country like Nigeria, sub-Saharan Africa's biggest economy and the heart of its TV industry.
Netflix plans to expand the mobile-only contracts permanently if the trials, which began in South Africa and Egypt, becomes a success.
It agreed to deals with South African wireless carriers to add subscriptions to people's phone bills and offers pre-paid vouchers for those without bank accounts.
This is similar to the services that have been adopted by ShowMax, MultiChoice's streaming service.
Netflix is offering subscribers N1,200 ($2.65) a month for its mobile-only service, well below the N2,900 it's been charging for its most basic account. However, the offer is still more expensive than the N250 per month charged by Iroko TV, a streaming platform that has the largest online catalogue of Nigerian Nollywood content giving access to over 5,000 of such movies.
But the income from Iroko's low-price plans hasn't been enough to cover its costs and the company is now scaling back its African operation to focus on wealthier viewers in the diaspora.
Netflix's has moved to avoid the low production values found in a lot of Nollywood output and channel the continent's best talent to develop slickly-made shows across every genre just like its deal with well-funded producers like Nigeria's EbonyLife TV.
TStv Lures Subscribers with N5 Daily Subscription
TStv, a local satellite television network, has said that it will on October 1, roll out pay-per-view services in 18 states to mark the country's independence on October 1.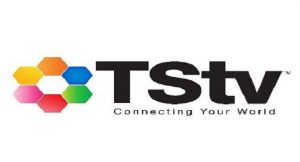 Dr. Bright Echefu, managing director of the company, who said this on Tuesday in Abuja, said that the company had surmounted the challenges it encountered after its launch in October 2017 and was better positioned to deliver quality services to Nigerians.
He said that the pay-per-view entails the minimum of N3 and maximum of N5 daily subscription per channel.
According to him, the company since 2017 went back to the drawing board to address all lapses to give Nigerians value for money and that while services will begin in 18 states on October 1, the remaining states will enjoy services from October 10.
"While we were off the radar, we properly studied the business and we have created a model to fit every Nigerian's desire. We have created the pay as you view model where Nigerians will pay only for the channels they want to watch.
"Nigerians will be able to choose their bouquet by themselves, by choosing only those channels that they want to watch and pay for with a minimal amount per pay; 108 channels are available on our platform and more than 80 of them are High Definition (HD)," he said.
Echefu also said that as a gift to Nigerians for their steadfastness and understanding, the company had made the Grande Sports Extra Channel and some other local channels free to all Nigerians for one year.
While saying that Nigerians would be able to enjoy the ability to pause the decoder when not in use for a long period, he however, said that to safeguard against abuse, genuine reasons must be given for pausing the services.
He also commended the Federal Government for giving the company the desired support to start again after the challenges that led to its failure when it was first launched.