Banks Rake in N18.4Bn from Account Maintenance Fees in Q1
Banks' customers paid a combined N18.4 billion as account maintenance fees to the nation's tier-1 banks in the first quarter of the year, according to Investorking.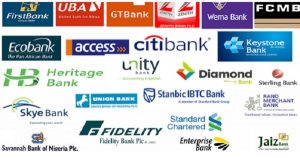 The amount debited by the five tier-1 banks, Zenith Bank, Access Bank, Guaranty Trust Bank, First Bank and the United Bank for Africa, was 17.12 percent more than the N15.6 billion charged as account maintenance fees by the banks in the same quarter of 2019.
According to Investorking, a break down of the banks' financial statements revealed that the same Zenith Bank that declared N208.8 billion profit after tax for the year ended December 31, 2019 generated the most in terms of account maintenance charges.
The bank debited N5.7 billion from its customers in the first quarter of 2020. This was followed by the recently merged bank, Access Bank. The bank generated N3.9 billion.
Guaranty Trust bank debited N3.3 billion from customers' accounts while the first bank and the United Bank for Africa Plc generated N3.1 billion and N2.3 billion, respectively.
Despite economic hardship brought about by the COVID-19 pandemic, Nigeria's banks in collaboration with the central bank have continued to compound the burden of the Nigerian people.
The Central Bank of Nigeria had set account maintenance fees at a negotiable N1 per N1000 for current accounts only in respect of customer-induced debit transactions to the third parties and debit transfers/lodgments to the customer's account in another bank.
However, the banks seem to have disregarded the 'negotiable' and max out earnings on Commission on Turnover (COT).
Naira Weakens, Oil Slips, Stocks Flat
By Lukman Otunuga, Senior Research Analyst at FXTM
As the coronavirus menace dug its vicious talons deeper into Africa's largest economy, the Central Bank of Nigeria wasted no time in depreciating the official Naira rate by 5.5% to 381 per Dollar.
In the face of Dollar shortages, depressed Oil prices and mounting pressures from external lenders the CBN remains pressured to unify the multiple exchange rates to improve transparency.
A single exchange may eliminate an element of confusion and even attract foreign exchange investment, but such may come at the expense of rising inflation.
The exchange rate at the black market has already tumbled to a three-year low, trading around N463 per Dollar following the official devaluation.
With consumer prices hitting 12.4% in May, signs of rising inflationary pressure fueled by a weaker Naira is the last thing Africa's largest economy needs.
Local stocks trading flat this week with the Nigerian All-Share Index down -0.24% since Monday.
Oil prices were mostly depressed this week thanks to rising coronavirus cases across the globe.
Fears around another round of lockdowns hitting demand for Oil continues to haunt attraction towards the commodity and this may remain a key theme ahead of the OPEC decision next week.
If the cartel decides to extend the historic production cuts of 9.7 million barrels per day beyond July, Oil prices have the potential to edge higher. However, a disappointing outcome to the meeting with the cartel reverting to previous supply cut of 7.6 million barrels per day could send Oil prices tumbling.
Overall, this was another week defined by COVID-19, volatile global equity markets and sharp changes in risk sentiment. Gold is likely to remain the talk of the town after appreciating to levels not seen in 9 years. With coronavirus related developments, trade uncertainty and global growth fears among many negative themes straining sentiment, the precious metal has the potential to shine this quarter.
Customers to Access up N3m in New UBA Credit Card, Flexible Repayment Plans
United Bank for Africa (UBA) Plc, Pan African financial institution, has introduced the new UBA Naira Credit Card to its teeming customers in fulfilment of its promise to ease accessibility to funds and improve the overall standard of living.
With the new UBA Naira Credit Card, customers whose salary accounts have been domiciled with the bank for a minimum of three months and are employees of corporates under UBA's approved counterparty list with minimum net monthly income of N250,000 are in for a stress-free business and personal lifestyle.
They will be qualified to access up to N3m credit, with extremely flexible repayment plans of as low as 10% of their monthly outstanding due.
Specifically, these customers aged between 18 and 57years who apply for the UBA credit card will also enjoy easy access to funds with a revolving line of credit and up to 45 days interest free credit, flexible repayment options; amazing discounts at select merchant locations including Restaurants, Boutiques, among other mouth-watering benefits.
The UBA credit card also allow ATM withdrawals in Nigeria or abroad wherever the Visa logo is displayed while allowing ease of payment of goods and services locally and Internationally on POS/WEB terminals where the Visa logo is displayed.
Sampson Aneke, group head, Digital Banking, UBA, said that as a bank that is interested in the welfare of Nigerians, UBA is always on the forefront of developing products and services aimed at creating wealth, easing living conditions and meeting the needs of its customers all over the world.
He said, "At UBA, we recognise that access to credit is fundamental to the creation of wealth and value in the economy.  Unfortunately, the country has been challenged in this regard with only about 2% of the population presently having access to bank loans.
"It is in addressing these developmental and household challenges that the bank has in recent times developed and introduced a number of unique lending products to the market, with the latest being the innovative UBA credit card."
Aneke who spoke glowingly about all the benefits that the banks' customers stand to enjoy from the credit card explained that the UBA Credit card is currently available as Visa Gold card with a card limit of between N75,000 to N1,000,000 and Visa Platinum card with a limit of between N1,000,001 to N3,000,000 and can be used locally and internationally at any ATM or POS outlet which has the Visa logo, WEB (online), and POS terminals.
"There is an interest free period  of 45 days on POS/Web transactions provided 100% repayment is made on the repayment due date and customers are entitled to 30% (annualized) of their monthly salary as credit card limit subject to the existing Debt Service Ratio (DSR).  The monthly repayment cycle will run from the 15th of every month to the 15th of the next month and the credit card statement showing transactions details within the period and the amount due for repayment will be sent to the cardholders' registered email address," Aneke said.
He explained that to get the card, customers can walk into any UBA branch or visit the bank's website at www.ubagroup.com to download the credit card application form, fill it and submit to the Customer Service Officer at any UBA branch nationwide.
United Bank for Africa is a leading pan-African financial institution offering banking services to more than twenty million customers globally.
With footprint in 20 African countries and presence globally in the United Kingdom, the USA and France,
UBA is connecting people and businesses across Africa through retail, commercial and corporate banking, innovative cross border payments and remittances, trade finance and ancillary banking services.
Access Bank in Discussion For Acquisition Of Zambian Bank
Access Bank Plc has entered into exclusive discussions with Cavmont Capital Holdings Zambia Plc on the acquisition of Cavmont Bank Limited.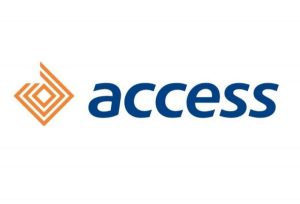 In a regulatory filing at the Nigerian Stock Exchange (NSE), Access Bank said the discussions bothered on a potential transaction between Access Bank Zambia and Cavmont Bank Limited, a wholly owned subsidiary of Cavmont Capital.
"The potential transaction relates to the sale of 100 per cent of Cavmont Capital's interest in Cavmont Bank to Access Bank Zambia. There can be no certainty that a transaction will be agreed, nor as to the terms of any such agreement".
According to Access Bank, the completion of a transaction would be subject to formal regulatory approvals.
"Access Bank will update the market as appropriate and in accordance with its' disclosure obligations," it said.
Accordingly, shareholders are advised to exercise caution when dealing in Access Banks securities until a full announcement is made.