'BCX, New Chapter of Digitalisation for Africa'
The launch of the new-look end-to-end ICT solutions provider BCX, as a result of the partnership between Telkom Business and Business Connexion, represents a new chapter in Africa's digitalisation process.
So claims Isaac Mophatlane, BCX CEO who described the freshly introduced entity as the "culmination of the vision my late brother and I had when we started Business Connexion over 20 years ago."
BCX was officially introduced to the market in February this year, following an eighteen-month consolidation process.
Its chief purpose will be to lead Telkom's quest for business on the continent, specifically targeting enterprise customers that are looking to invest in digital solutions in order to remain relevant and competitive within an evolving business landscape.
"Digitalisation has become a top priority for businesses throughout Africa. It's becoming clearer than ever that companies that do not invest in digital solutions will be left behind as the business landscape continues to evolve. BCX provides a clear roadmap for companies throughout Africa to embrace digitalisation and be prepared to serve both their current and future customers," reads a statement from BCX issued this week.
Sipho Maseko, Telkom Group CEO, said, "BCX will address the technology and telecommunications needs of companies operating in Africa, both within their domestic market and as they expand into the rest of- and beyond the continent. It will leverage the company's expertise to further address the technology and telecommunications requirements of companies across Africa."
Executives have pointed out the advantage of BCX's footprint in Africa, through its global subsidiaries, and this footprint includes Kenya, Nigeria, Tanzania, Namibia, Zambia and Botswana, as well as presence in Dubai and the United Kingdom.
In terms of practical operation and logistics, the carefully-moulded strategic service provider marks the final step in the integration of Telkom Business and Business Connexion.
According to the statement, BCX will continue to fall under the larger Telkom Group, "but will operate as its own business arm serving the enterprise space.
"All employees fall under the purview of the new brand and all physical office spaces will reflect the new brand name. Additionally, all existing customer contracts will be covered by the new BCX entity," the companies explain.
BCX also confirmed that there were no job losses as a result of the merger and existing Telkom Business and Business Connexion clients have had to sign new contracts with BCX.
During the February launch of BCX, Mophatlane said he anticipated challenges in running the business in different regions on the continent.
He was quoted at the time as saying, "One of our biggest challenges is currency devaluation. The ability for us to take money out of some of these countries is also becoming quite difficult. You cannot find enough dollars in some of these countries and while others have defaulted on their bonds. Nigeria has become a nightmare with the Naira. When we started the business there back then as Business Connexion 100 Nairas were equivalent to 1 US dollar, today one dollar is about 525."
TikTok Picks Oracle to Provide 'Secure' Cloud Tech
Enterprise software giant Oracle announced that it has been chosen to become TikTok's "secure" cloud technology provider.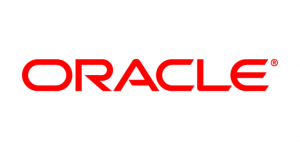 According to Oracle, this technical decision by TikTok was heavily influenced by Zoom's recent success in moving a large portion of its video-conferencing capacity to the Oracle Public Cloud.
Oracle's announcement comes after TikTok parent ByteDance last week said it will not be selling the video-sharing app's US operations to software giant Microsoft.
This after US president Donald Trump signed an executive order on 6 August, blocking all transactions with ByteDance in an effort to address "national emergency" issues.
On 14 August, the US president issued an order that gave ByteDance 90 days to divest the US operations of TikTok.
Since then, US companies such as Microsoft and Oracle have been lining up as potential buyers for the popular short video app.
As the trade war between the US and China rages on, the US government has accelerated its efforts to purge Chinese apps and technology companies that it deems untrustworthy.
Trump and his administration raised national security issues, alleging the Chinese-owned company will share sensitive user data with the Chinese government.
"TikTok picked Oracle's new Generation 2 Cloud infrastructure because it's much faster, more reliable, and more secure than the first generation technology currently offered by all the other major cloud providers," says Oracle chief technology officer Larry Ellison.
"In the 2020 Industry CloudPath survey that IDC recently released where it surveyed 935 infrastructure-as-a-service (IaaS) customers on their satisfaction with the top IaaS vendors including Oracle, Amazon Web Services, Microsoft, IBM and Google Cloud…Oracle IaaS received the highest satisfaction score."
"As a part of this agreement, TikTok will run on the Oracle Cloud and Oracle will become a minority investor in TikTok Global," says Oracle CEO Safra Catz.
"Oracle will quickly deploy, rapidly scale and operate TikTok systems in the Oracle Cloud. We are 100% confident in our ability to deliver a highly secure environment to TikTok and ensure data privacy to TikTok's American users, and users throughout the world.
"This greatly improved security and guaranteed privacy will enable the continued rapid growth of the TikTok user community to benefit all stakeholders."
Inq. Acquires Vodacom's Business in Nigeria, Others
inq. Holdings Limited, artificial intelligence service provider, has acquired Vodacom Business Africa's operations in Nigeria, Zambia and Cote d'Ivoire.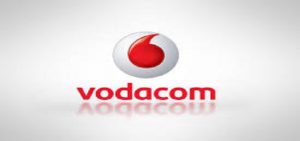 It plans further acquisition in Cameroon subject to regulatory approvals.
Mr. Valentine Chime, managing director, inq. Holdings Limited, said the 100 per cent acquisition of the Vodacom Business Africa's operations in the three countries was in pursuit of the company's dream of building pan-African network that will help in creating better future through digital solutions.
Domiciled in Mauritius, inq. Holdings Limited is a subsidiary of Convergence Partners Communications Infrastructure Fund, a fund dedicated solely to communications infrastructure and related services and technologies across Sub-Saharan Africa (SSA).
Formerly known as Synergy Communications, the latest acquisition has grown inq.'s regional footprint with operations in 12 cities in seven countries across Africa. It has existing operations in Botswana, Malawi and South Africa with an additional investment in Mozambique.
"Under the inq. banner the company will embark on the next phase of building a unified Pan-African cloud and digital service provider, bringing to market a very relevant suite of next generation technology solutions in the fields of Edge AI, SD-WAN/NFV and Cloud,"Chime said.
According to him, with operations in major African cities of Lagos, Abuja, Port Harcourt, Kano, Gaborone, Lusaka, Ndola, Blantyre, Lilongwe, Mzuzu, Abidjan and Johannesburg, the inq. team prides itself on global best practice methodologies customised to local customs in each of the 16 cities, covering different sectors including banking, oil and gas, fast moving consumer goods, mining, health, real estate, information technologies, public sector and logistics.
"Covid-19 has accelerated digital transformation, and inq. is perfectly positioned to deliver intelligent connectivity through seamless delivery of cloud and digital services and  technologies to our clients. We are about simpler, seamless solutions," Chime said.
HP Lauds TD Africa, Says Tech Experience Centre will Unlock New Wave in Nigeria
As Nigeria looks forward to the official launch of the Tech Experience Centre, globally renowned tech giant, Hewlett Packard Inc. (HP) has heaped praises on the management of TD Africa for spearheading the project, noting that the centre will herald a new technological wave in Nigeria.
This was disclosed by Ife Afe, managing director – Nigeria and District Manager – Central Africa (CAF).
Equally important, HP is one of the global Original Equipment Manufacturer (OEM) that will be represented in the Tech Experience Centre located within Yudala Heights at 13 Idowu Martins, Victoria Island, Lagos.
Consequently, Afe has expressed delight with the development, even as she disclosed that the launch of the centre will bridge the gap to complete technology adoption for millions of Nigerians.
She said: ''I do believe Nigerians are early adopters of new and exciting technology. Having a dedicated space where people can view and experience cutting-edge technology across rich and diverse portfolio is an important step towards complete Adoption.
''Technology is about transformation. This tech centre will serve as a bridge, taking people from the imaginative stage to the experiential stage, thereby unlocking a new technological wave.
"I am very glad that TD Africa is taking this bold step and I look forward to the great collaborations that will flow out of this initiative.''
Furthermore, the HP Senior Management Executive reiterated the strong interest in Nigeria by the tech brand.
''We are strong believers in the Nigerian project and the boundless potential inherent in the population when exposed to cutting-edge technology.
"We also value the foresight and vision of our long-time partner and co-developer – TD Africa. We are proud of this project and are confident of its success and positive impact not just in the sphere of business but also in human capital development,'' Afe enthused.
On what to expect from HP in the Tech Experience Centre, she revealed that a lot is in store for every visitor.
''HP is in the business of making life better for everyone, everywhere, hence revolutionary innovation in Health care, Security, Gaming and Printing Solutions will be showcased in the Technology Centre.  Cutting- edge, sustainable, diverse and relevant innovation in technology.
''This brings technology closer to home. I believe that the ambience of the Tech Centre will cater to a wide spectrum of users: CEO's, Government officials, entrepreneurs, tech enthusiasts, students, gamers etc. It will be the crucial meeting point of people and technology.
"Our wide spectrum of products and solutions will cater to all demographics – from first time users to specialists, professionals, gamers to moviemakers, work or play,'' she affirmed.
The revolutionary Tech Experience Centre, the first of its kind in Africa, is set for launch on Thursday, October 1st 2020, incidentally the occasion of Nigeria's 60th Independence Anniversary by 12noon, with the launch streamed live online for the benefit of tech enthusiasts.
Expected to officially commission the centre is the Minister of Communica99tions and Digital Economy, Dr. Isa Ali Pantami.
The Tech Centre is widely expected to boost Nigeria's relevance in the global technology race and shore up the country's march to technology independence.
For the first time, Nigeria will play host to the latest global technologies including those not normally available in Africa, offering all classes of visitors a first-hand experience of new gadgets, solutions and infrastructure that would have previously required a visit abroad, thereby saving corporate organizations, government establishments and individuals money or scarce foreign exchange expended on these trips.