CourierPlus out to Redefine Courier Business in Nigeria
Finally, the Intercontinental Bank Plc has achieved another plus by making a foray into
the courier business in Nigeria . It is no longer news that banks in Nigeria before the shake up by the Central Bank of Nigeria were showing much interest in doing business in the courier sector, but what is new is the dimension which the Intercontinental Bank is taking courier business with its offspring, CourierPlus.
CourierPlus emerged as a brand name after the company applied as IRL Courier Services Limited for registration at the Courier Regulatory Department (CRD) of Nipost. It has since launched service having acquired a license from the courier regulatory body to do business in the sector.
With an imposing head office complex on the Murtala Muhammed Airport Road, Lagos, the company says its mission is to develop, manage and continuously improve global logistics systems that strengthen customers' competitiveness. It plans to work in collaboration with its customers and act with superior competence, commitment and speed in the total supply chain, both locally and globally.
CourierPlus represented in North and South America, Asia and Europe, close to its customers' overseas contacts and/or logistic hubs strives to be the very best partner in every individual case for all transport requirements it selects from its global network of first-class carrier specialists that are serving customers. It designs, develops and manages business logistics systems for different industry verticals which includes, manufacturing, pharmaceuticals banking and financial services, oil & gas, health as well as IT and telecoms, on a worldwide basis
CourierPlus, with about 120 employees is represented in 220 countries around the world through the Worldwide Quality Express Service Network (WQXS)
Today's marketplace demands a supply chain that gives you control and flexibility. CourierPlus, (boasting of professionals with a combined work experience spanning over 50years) is positioned to be a leading performer in supply chain management, logistics and global transportation. With this experience it is uniquely qualified to evaluate, design and implement improvements that will make your company more productive, more effective and more competitive.
Recognizing the role of information and communications technology in courier business, CourierPlus will rely on technology that will allow the firm to deliver logistics solutions quickly and affordably. Technology will also keep you in constant communication with – and control of – every process and provider within your supply chain.
CourierPlus says it offers on-line tools that allow you to easily monitor fuel prices, manage freight claims, view routing instructions, and assist in the management of premium transportation shipments.
"Our e-tools also provide dedicated links to air, small package, LTL, and truckload carriers", a peep into the company's website revealed.
Few months into operation, CourierPlus is already represented in 36 states (including the federal capital territory) of the federation and is established in more than 48 cities with the strategy to be on the spot in places where our customers have large presence or important logistic hubs.
Working with experienced professionals in their various fields, CourierPlus promises to identify and remove all the obstacles that keep a company from reaching its goals. From benchmarking to consulting and program implementation, the company says it will work closely with you to reduce waste and increase efficiency throughout your entire supply chain.
NCC Threatens Illegal Users of GSM Boosters with Arrest, Prosecution
Nigerian Communication Commission (NCC) has warned telecom consumers to desist from using illegal GSM boosters.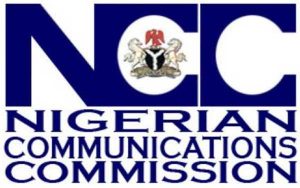 The commission also said that anyone caught using a GSM booster without obtaining approval of a duly licensed network operator will face arrest and prosecution.
GSM boosters are devices that transmit and receive telecommunications signals and can therefore interfere with other radio frequency equipment.
Ikechukwu Adinde, director, public affairs, NCC, said in a notice published on NCC website, that only licensed network operators are allowed to use GSM boosters.
The booster, also known as amplifier or repeater is made up of three main elements – exterior antenna, amplifier, and interior antenna.
They form a wireless system to boost cellular reception
"Members of the public should note that, willful interference with any wireless telegraphy is an offence under Section 16 of the Telegraphy Act, 2004,"it said
The agency said it will not condone any flagrant breach of this law.
It has also enforced measures to prosecute offenders.
Accordingly, monitoring mechanisms have been put in place and anyone caught using a GSM booster without obtaining approval of a duly licensed network operator will face arrest and prosecution.
"Any member of the public with useful information regarding the illegal use of GSM Boosters should contact the Commission on 09-4617000/7351 or send an email to [email protected]," the notice said.
"Individuals desirous of using GSM Boosters should note that they can only do so in conjunction with licensed network operators," it added.
FG Launches Central Database for Stolen Asset Tracing
Federal government has launched a Central Database under the Asset Tracing, Recovery and Management Regulations (ARTM), 2019 and the Central Criminal Justice Information System (CCJIS) under the National Anti-Corruption Strategy (NACS) 2017 – 2011 to assist in the fight against corruption.
Mr Abubakar Malami, attorney-general of the federation (AGF) and minister of Justice, at the launch in Abuja, said the database will ensure uniformity of process, access and information feeding to deepen transparency and accountability in the management of recovered assets.
To ensure compliance, he said his office is developing legislation for the full implementation and operation of the CCJIS.
"We will work together to establish and re-enact transparency and accountability in governance and management of our resources which we have committed to do by way of strengthening International Cooperation of our membership of Open Government Partnership," he said.
In his speech, Mr Femi Gbajabiamila, speaker of the House of Representatives, represented by Mrs Ugonna Ozurigbo, chairman, House Committee on Justice, said the regulation on Asset Tracing, Recovery and proper management of proceeds of crime was signed on October 24, 2019, and took effect from November 1, 2019, replaced the proceeds of Crime Regulation of 2012.
The new regulation titled Asset Tracing, Recovery and Management Regulations 2019 empowers the AGF to take charge of the custody and management of all final forfeited assets, approval and appointment of asset managers and operating and maintaining a database for the records of all recovered assets within and outside Nigeria.
He said, the AGF's office, under the new regulation, is also required to coordinate inter-agency investigations into recovery matters within and outside Nigeria from all law enforcement agencies whose law empowers them to undertake recoveries and maintaining a depository for all forfeiture orders issued by the Nigeria courts and courts outside Nigeria.
Asset Tracing, Recovery and Management, according to the Speaker, is a core value of good governance and its effective management will serve as a deterrent to would-be fraudulent minded individuals who may find themselves in public offices.
According to him, states resources must not be allowed to be stolen but if that happened by fraudulent individuals, efforts must be taken to trace the proceed, recover same and manage for the interest of the generality of the people.
"When the proceeds of crime are traced and recovered but again looted by government officials, I dare to say such act amounts to the crime of tertiary capacity and must be avoided.
"Assets not accounted for are assets lost; loss of assets undervalues the economic potential of a country and will negatively impact on the net worth of a country. Accordingly, Asset Tracing Recovery and Management is a panacea to rekindling of the value system of a nation," the Speaker noted.
NCC Holds First Virtual Bi-Annual Meeting with Telcos
Nigerian Communications Commission (NCC) and senior executives of telecommunication companies on complaints management recently held the regular bi-annual meeting, in compliance with COVID-19 management protocols instituted by the Federal Government.
At the meeting, which focused on consumer relations and complaint management processes, the NCC and the telecom service providers agreed that the compensation policy should be revisited and complied with at all times.
This is to ensure full compliance with the new Complaint Categories and Service Level Agreement (CC/SLA) consented to by the NCC and the service providers in the telecommunication ecosystem.
Additionally, it was decided that the Commission and telecom service providers will hold follow-up discussions on "Fair Usage Policy" on unlimited data bundles/data rollover, in order to provide a clearer explanation and better understanding of the processes and procedures of the policy for the benefit of the consumers.
The Commission hereby wishes to restate that its direction of June 2018 to service providers to commence implementation of data rollover from 26 June 2018, remains in force.
In other words, a subscriber's unused data must be rolled over to his/her subsequent data subscription.
Therefore, the Commission urges service providers to continue to inform and educate subscribers on the procedures and processes for data rollover.
Service providers also agreed to ensure that senior-level customer relations officers support their respective complaints management teams, to resolve complaints that were not resolved to the satisfaction of the consumers when such complaints were first reported.
The service providers also promised to ensure that complaints are resolved in both the letter and spirit of the recently-reviewed Service Level Agreement (SLA).
With respect to services subscribed to through third parties (such as banks), which are not rendered, the meeting resolved that telecom service providers should explore initiating service level agreement with banks to ensure uniformity and speed in the resolution of complaints relating to billing.
All parties to the meeting equally agreed that telecom service providers will carry out pervasive consumer education and enlightenment campaigns about their products and services to ensure their subscribers have the information they require to make informed decisions and get value for money spent.
The commission wishes to state that it was very pleased with the impressive attendance, participation, and the quality of decisions taken at the bi-annual meeting.
The NCC is, therefore, determined to continue to work closely with the service providers and other stakeholders in the Nigerian telecom sector in order to improve on the quality of service, and by implication, the quality of consumer experience.
The bi-annual meeting, which has held regularly since 2018, focuses on ensuring improvement in Quality of Service (QoS) and Quality of Experience (QoE) in the telecom industry.
It has served as a veritable platform for the Commission and service providers to discuss and agree on measures that will enhance prompt and effective consumer complaint resolution in telecom service provision in Nigeria.