COVID-19: MAN Says Job Losses Imminent without Bailout
Manufacturers Association of Nigeria (MAN) has said that unless the Federal Government releases bailouts for the Small and Medium Enterprises (SMEs), many Nigerians would lose their jobs as a result of the COVID-19 pandemic, according to Punch.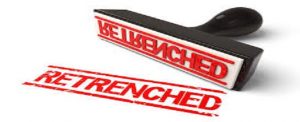 Senator Adawari Pepple, chairman, MAN,  Rivers/Bayelsa states chapter, explained that though sacking workers remained an option, the association was not ready to embrace this or reduce workers' salaries.
Pepple, said that bailout would help manufacturers to be able to accommodate the shock of COVID-19.
He pointed out that the salaries earned by workers were not enough, adding that MAN would only think of reducing salaries or sacking workers should the bailout option fail.
He said, "Sacking workers is an option, but we wouldn't want to sack any worker, neither would we enjoy the salaries being reduced.
"It is because of that we are seeking the Federal Government's bailout in this period so that nobody will lose their job.
"MAN has a common position even from our headquarters. We are asking government for bailouts to be able to accommodate the shock of this COVID-19 pandemic."
He pointed out that in countries such as the United States of America, Canada and the United Kingdom, Small and Medium Enterprises were already getting bailouts from their governments in order to sustain their economies.
Malicious Mobile Apps Double in Number
The total number of mobile applications identified as malicious in Q1 2020 has doubled compared to Q1 2019.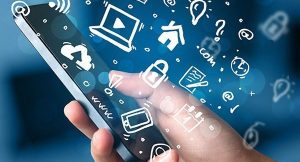 The first quarter also saw a 55% spike in the number of fraudulent mobile transactions and an increase in the number of malware-infected mobile devices.
This is according to a new report released by Secure-D, Upstream's full-stack anti-fraud platform, that covered 31 mobile operators in 20 countries at the beginning of 2020.
In Q1 the security platform detected over 29 000 malicious apps versus just over 14 500 during the same period last year.
Concerningly, the data shows that nine of the top 10 malicious apps in the first quarter of 2020 are, or were at some stage, available on Google Play, meaning they have slipped through security nets.
Six of the top 10 malicious apps fall under the vague description of 'leisure apps" and include apps such as video players and editors, news and magazines, games and social apps.
Geoffrey Cleaves, head of Secure-D at Upstream, says: "With the majority of the world having shifted indoors, there were some darker forces acting to make a profit from the lockdown situation. At Secure-D, we've seen a sharp increase in bad actors publishing leisure apps on the Google Play Store, which trick users into subscribing for premium services."
He says fraudsters tend to target Android handsets because the operating system is easier to work with, with a host of unofficial places to download apps from. In markets such as Brazil, a large percentage of users use prepaid credit to purchase digital services, enabling bad actors to subscribe users to services without their knowledge.
Snaptube, a video downloader app, has proved the most troublesome app to date this year. It has been downloaded more than 40 million times worldwide.
Last year, the Secure-D platform logged 70 million fraudulent transactions through the same app, with more than half of them in Brazil. Despite being reported by Upstream in October last year, the app is still available through many third-party app stores.
"The Secure-D platform has blocked more than 32 million fraudulent transactions relating to Snaptube so far in 2020," says Cleaves.
Fraudulent transactions
In addition, during Q1 2020 Upstream's security platform processed over 326 million mobile transactions and blocked almost 290 million, having identified 89% of total transactions as fraudulent.
The data highlights a significant rise in the number of global transactions blocked as fraudulent, up 55% from the previous year when 186 million were blocked out of the 208 million transactions processed.
In terms of infected devices, Secure-D saw a rise of 7% compared to last year's first quarter. In Q1 2020 11.2 million malware-infected devices were detected, compared to 10.5 million the year before.
"It is unknown at this stage how the COVID-19 pandemic will shape 2020 figures, but the impact is likely to be significant," says Cleaves.
COVID-19 Pause: Need for National Reflection and Self Reliance
By Akinyele Okeremi
The COVID-19 pandemic brings to the fore a rare opportunity for African nations to reawaken and reconsider national strategies. However, if we needed an emergency, we have it. It hinges on our future.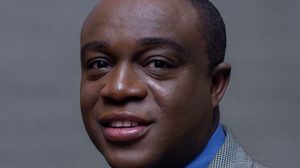 It hinges on our children. It hinges on how we react to this timely reminder. Because it is difficult for anyone to have imagined that the world would get to a situation where local and international travels would be restricted while social and commercial activities are almost comatose.
The travel restrictions also have an adverse impact on the movement of goods and services. It is safe to state that global interdependence has never been challenged the way it is presently.
While the world will remain interdependent, it is necessary for countries, especially Africans, to consider their capabilities to respond to challenges to become more self-reliant than they currently are.
With all due respect to many brilliant Africans, who are trying to create value legitimately, many riches in Africa are created through corruption and rent seeking. The economic situation in economies that depend heavily on natural resources such as petroleum-like Nigeria are likely to suffer a balance of trade deficits and may become unable to meet their financial obligations except they consciously move into other areas that are capable of generating sustenance and possible foreign exchange. More importantly, the challenges of the balance of trade are national security concerns for African countries.
Most of the critical activities that determine security and actual sovereignty are not in the control of nationals of African countries. It is funny. Why is it that all the time African countries must go begging? Why is Africa always at the receiving end? Has anything ever happened in the world and Africa has offered help instead of begging for help? It tells you we are not thinking right and this is the same thing that has happened and not just in government but also in our private businesses.
Turn our youthful population into gold
African countries need to develop their abilities to create real value for themselves rather than expect wealth to come merely because we are endowed with natural resources (which we invite foreigners to exploit on our behalf).
Africa must gravitate towards productive and knowledge-based economies. Data shows that Africa is blessed with a young and well-educated population. This makes it possible for them to contribute to the economy beyond mere primary products. With proper national strategies and value systems, the teeming African youth can create solutions to the challenges that daily face them.
This is extremely dangerous as this makes many African countries to become mere glorified colonies that cannot make sound decisions in their own interests and may never stand by such decisions if they are ever taken because of pressure from the countries that control their critical assets and resources.
What this translates into is that we dare not disagree seriously with those countries; otherwise our security will be in jeopardy. The security of African nations must be in the hands of Africans in substantive terms and not mere lip service.
Provide internally created solutions
Africa needs to rise to the challenge of becoming a continent to reckon with for providing solutions to challenges of the world. With no fear of equivocation, many Africans all over the world are working hard and have achieved great successes in their respective careers but the challenge is why does it appear that Africans do well in the diaspora? But do not do well on African soil?
My stab at this is that the institutions in the African continent need to be developed and strengthened to ensure that we can produce guaranteed relevant leaders. Africa needs to take another look at its compensation mechanism.
There is an obvious need to ensure that the right processes and results are appropriately rewarded while unacceptable conducts are punished accordingly. As the balance of trade challenges stare brazenly at us, there is a need to encourage policies to conserve our financial resources.
We need to ensure that we consume what we produce and to produce what we consume. This will require hard work and heavy lifting on the part of the leadership at all levels of African society. We need to take another look at our food security – I do not know how much of our food is in our control as Africans and I am concerned about this.
Wean ourselves off foreign solutions 
A cursory look at our financial and the banking systems in Nigeria reveals that more than 90% of applications run by Nigerian banks come from foreign countries, mostly from India. The implication is that the Nigerian financial system could be switched off remotely with an attendant consequence of social unrest and possible removal of structures and even governments.
While this may seem far-fetched, it is my honest opinion that the risk and possibilities are very present and discerning leadership need to take a closer look at the possibilities in doing their risk assessments and response preparation.
If Africa is to make the right progress in the right direction, we need to build our own society, create solutions to solve our own problems without the need for wholesale copy and paste. We will refer to the beautiful and nice works that are in existence in other countries, but we will only adopt them and own them wholly in Africa.
In conclusion, I posit that the challenges with our current level of development create a major opportunity for us to produce our own solutions to those challenges with minimal help from other countries. This will give us the opportunity to move towards development and simultaneously creating wealth for ourselves as a people.
Recently, I listened to an interview by a Ghanaian woman who said, "I do not blame you [Europeans] – you did and are doing [all this] for your survival; we [Africans] can't blame you for that. The fact is, we [Africans] didn't do enough for our own survival and we are still not doing enough for our survival – that is not your problem."
The context is that Africans, nay Nigerians, are not doing enough for our survival as a nation and as a people. COVID-19 has just exacerbated the situation we have put ourselves and the ramifications will come home to roost now unless we reflect and put in place many structures that will make us self-reliant soon.
Dr Okeremi is the MD/CEO of Precise Financial Systems headquartered in Lagos, Nigeria.
11 Interesting Things You Should Know About Africa
Africa Day was celebrated on 25 May, and YouTube and ViacomCBS Networks Africa organized the "Africa Day Benefit Concert At Home", which was streamed on the MTV Base Africa YouTube channel.
The concert gave fans across the globe an opportunity to experience the beauty of music from across the continent while raising funds to support food and health needs for children and families affected by the COVID-19 pandemic.
In a world of social distancing, quarantine, curfews and lockdowns, the Africa Day Benefit Concert At Home also reminded us of the mellifluous and lively rhythms that African music is known for. Music is just one of the things that reflects Africa's vibrant culture and fascinating peoples. Here are eleven others.
Language
Over 25% of the world's languages are spoken only in Africa, which is home to an estimated 2000 languages. With a population of over one billion people, Africa has the highest linguistic diversity in the world. Nigeria alone is known to have over 250 languages. Arabic is the most widespread official language, other widely spoken languages are Berber, Igbo, Swahili, Hausa, Zulu, Portugese, Amharic and Yoruba.
Heritage sites
Have you heard of the 'smoke that thunders', 'iSimangaliso– a place of miracle and wonder', 'Mosi-oa-Tunya', or 'Kilimanjaro?' These are just a few of the UNESCO world heritage sites in Africa. Africa has a total of 89 cultural world heritage sites – places that represent the combined works of nature and of man. They reveal Africa's beauty and diversity. Some other heritage sites to check out are the Okavango Delta in Botswana, Namib Sand Sea in Namibia and Osun Osogbo Sacred Grove in Nigeria.
Travel destinations
Africa is still one of the best travel destinations in the world. The continent welcomes visitors to its clear beaches, wondrous vistas and a rich history. From the National Museums of Kenya to the Arab Republic of Egypt- considered to be the cradle of civilization – Africa offers truly memorable experiences. Other popular tourist locations include São Tomé e Principe, Seychelles, Zanzibar, Rwanda, Reunion Island and Morocco.
Mineral resources
Around 30% of the earth's remaining mineral resources are in Africa. These include uranium, platinum, diamonds, cobalt, gold, oil and gas reserves. Nigeria is the fifth largest exporter of oil, ahead of Iraq and Kuwait. Nickel and uranium can be found in Burundi, titanium in Gambia, and diamonds in Angola, Botswana, Central African Republic and Democratic Republic of Congo.  It is interesting to note that almost half of the gold ever mined on earth has come from a single place – the Witwatersrand, in South Africa.
Early African art
Art has always been synonymous with Africans. The earliest form of African art is rock art. The oldest rock art images – scientifically dated from 27,000 years ago – are in Namibia. The petroglyphs, rock carvings that depict animals like giraffes that no longer exist in the area, are preserved in the Saharan sands in Niger and date back to 6500BC.  The earliest known sculptures are the remarkable terracotta pottery heads from the Nok culture of Nigeria and are dated around 500 BC through to 200 AD.  Metal sculptures, wood carvings and textiles also make up some of the early African art.
Young population
Africa has been home to some of the world's oldest civilizations and now, it is the home to a very young growing population. The African population is much younger than the rest of the world with over 50% of Africans under the age of 20. This has enabled the continent to record growth in industries that fit this young demography such as fintech, entertainment, transportation, technology, real estate, fashion and food processing.
Fashion
African fashion has come a long way to where it is now – bold, diverse and original. Notable celebrities like Beyoncé, Jidenna, Chimamanda Adichie Ngozi and Erykah Badu have been spotted wearing African prints as fashion choices. African fashion designers like Nigeria's Deola Sagoe or South African's Sindiso Khumalo have been able to build recognizable brands not just in Africa but across the world.
African heroes
Africa also has its long list of heroes. These are notable personalities that have been identified for their admirable courage, nobility, or exploits. From Nelson Mandela, South African statesman to Kofi Annan, Ghanaian and the first African to be elected as Secretary-General from the ranks of UN staff; Chinua Achebe, Nigerian novelist; Desmond Tutu, South African cleric and Nobel Peace Prize winner; Ellen Johnson Sirleaf, Liberian stateswoman; Paul Kagame, Rwandan statesman and Wangari Maathai, Kenyan human rights and environmental conservation advocate, Africa has a wealth of  heroes who are celebrated worldwide.
Food
Africa presents diverse culinary options. Preparing iconic dishes from Africa needs a unique set of skills and preparation techniques. From jollof rice from Nigeria, Piri piri chicken from Mozambique, Waakye from Ghana, Cachupa from Cape Verde, Yassa from Senegal to Superkanja from Gambia, African cuisine leaves a lasting impression on your palette. In Nigeria, to really enjoy your meals, you must explore the art of eating with your fingers. This is the norm in most African countries.
Architectural wonders
The Pyramids of Giza in Egypt date back to 2500BC. Pyramids in Sudan  were originally built by the Kush under the ruling of Nubian Kings in the 4th century BC. Africa is known for its architectural wonders. The Corinthia Hotel Khartoum in Sudan, Aksum's Giant Stelae in Ethiopia, the Reunification Monument in Cameroon, the Walls of Great Zimbabwe, Alice Lane Towers in South Africa and the Great Mosque of Djenne in Mali, all showcase Africa's ingenious creativity.
Tribal ceremonies
African tribal ceremonies pay homage to the rituals that mark important occasions in tribal life. The Maasai people of Kenya and Northern Tanzania view spitting as a form of blessing and a sign of respect. The Mursi tribe of Ethiopia is one of the last tribes in Africa where it's the norm for women to wear large pottery or wooden plates in their lower lips and the courtship dance for young men of the Wodaabe tribe in Niger is an annual ritual competition where the winner is then eligible for marriage.
Africa is arguably considered the cradle of the world's civilization. It's rich culture is visible in its languages, food, tourist attractions and most especially, its people. The second largest continent in the world is distinctively unique and offers an unparalleled experience for those willing to visit or know more about its heritage.