CreditRegistry Unveils Dud Cheque API Service To Boost Banking Sector Transparent
Nigeria's largest credit bureau, CreditRegistry, has launched an API (application programming interface) service to validate the financial credibility of cheque issuers to improve confidence in lending.

The product launch is in line with the Central Bank of Nigeria's directive that all financial institutions perform a status check on potential customers to ensure they are not serial dud cheque issuers before opening an account, approving them as guarantors to credit facilities or granting of credit to them.
The Dud Cheque API service protects lenders, SMEs, retailers and other organisations from accepting cheques from serial dishonoured (Dud) cheque issuers especially as the economic challenges occasioned by the COVID-19 pandemic becomes more pervasive.
Accepting cheques as a means of payment increases sales and improves the cash flow for businesses by assuring timely collection of all credit granted on post-dated cheques.
A first of its kind for the credit reporting industry in Nigeria,
CreditRegistry Dud Cheque API is a self-service solution that enables duly enrolled agents carry out necessary dud cheque verifications conveniently and in an automated fashion.
Dud Cheque enquires are performed in real-time through the API in addition to the existing web application that has been available since 2016.
Speaking on the importance of the service, Dr. Andrew Nevin, Chief Economist, PwC said, "we need to commend CreditRegistry with this important step, showing how FinTech at its best will improve the financial system. This is simple but solves a major problem – verifying the accountability of cheque issuers.
"In 2009, PwC recommended the need for robust credit registries in the financial ecosystem in Nigeria; of course, CreditRegistry was already the pioneer, having been established in 2003, so it is no surprise to see CreditRegistry on the cutting edge of technology."
Banks and other institutions that intend to verify the dud cheque risk of their customers in real-time can program to directly integrate their bank account opening and/or loan origination systems with the new Dud Cheque API service to improve turn-around-time and perform batch services.
Commenting on the overall impact of the service, Mrs. Jameelah Sharrieff-Ayedun, CreditRegistry's Chief Executive Officer, said: "Everyone needs credit at some time. This service simply helps to improve transparency to reduce the barrier so more people can access credit using post-dated cheques as a means for payment.
"This service not only offers comfort to economic agents advancing credit but also lubricates the economy by ensuring that accountable individuals and businesses who need credit get it in a fast, easy and inexpensive way. Ultimately, the overall economy benefits."
Each institution can integrate the API to return a file which will specify the number of dud cheques written by any offender. Ultimately, when a search is carried out, the API returns the information generated to the agent to enable instant and efficient decision making.
Customers who are accountable and have no dud cheque issues can be given access to services or products when they present post-dated cheques as a means of future payment.
Subscribers of CreditRegistry can access her Dud Cheque API Service now through their authorized credentials registered on the bureau.
Nova Merchant Bank Floats N10Bn Bond
Nova Merchant Bank, a leading merchant bank in Nigeria has announced that its ongoing N10 billion bond issuance is aimed at putting the business on firm footing to achieve its short-term and long-term goals.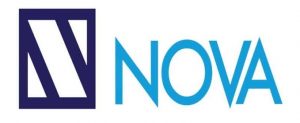 The technology-driven financial institution is seeking to raise up to N10 billion 7-year Fixed Rate Subordinated Unsecured Bonds under its N50 billion debt issuance programme.
The bond has a price range of from 12 per cent to 12.50 per cent and the offer, which opened on June 30, will close on July 8, 2020
Anya Duroha, managing director/CEO, Nova Merchant Bank, who disclosed this, explained that the bank is raising the N10bn in Subordinated Unsecured Bonds under its N50 billion debt issuance programme.
Duroha who pledged the bank's commitment to creating superior value in the market and keeping customers at the centre of its business, noted that the Bond will be invested in long-term risk assets as part of its medium-term growth strategy and advised interested investors to obtain more details of the bond from the Bank's website www.novambl.com.
Nova Merchant Bank Limited is a licensed merchant bank in Nigeria rated BBB by Agusto & Co. and A+ by Datapro and the bond which is issued under a SEC-approved N50billion Debt Issuance Programme is callable in five years by the bank.
Speaking to shareholders at a meeting recently, Mr. Phillips Oduoza, the bank's chairman, noted that the bank reported a significant improvement in all the key financial indices compared to the previous year's achievement, and attributed the growth to the successful execution of the 2019 strategic plan in line with the key pillars to position the bank as a market leader by 2025.
He said that the Bank will continue to focus on digital banking, provision of long-term funding, wholesale and investment banking while maintaining a lean operating philosophy.
Path Solutions Tops IBS Islamic Sales League Table 2020
Path Solutions, a global banking software provider, was announced by IBS Intelligence as the leader in the Islamic financial services sector in IBS Islamic Sales League Table (SLT) 2020.
For the eighth year in a row, Path Solutions was recognized the undisputed leader in Islamic Banking with more new Islamic deals signed in 2019 than any of its industry peers. The company is part of the iconic IBSI Leadership Club 2020 for back office systems, topping the Islamic Banking category since 2017.
Separately, Path Solutions was recognized as the World's 4th Universal Banking System Provider for the fifth consecutive year in IBS Global SLT. The dual recognition demonstrates Path Solutions' cementing leadership position across the breadth of the financial services space.
In IBS SLT 2020, Path Solutions featured in four other categories; the Compliance, Digital Banking & Channels, Risk Management, and the Lending category, making it one of the preferred software vendors in these segments, expanding its solution footprint globally.
The annual IBS SLT is the global barometer for sales performance of Universal Banking, Islamic Banking, Wholesale Banking, Retail Banking, Private Banking, Lending, Digital Banking, CRM, Payments, Compliance & Risk Management, Investment & Fund Management-related technology market.
Mohammed Kateeb, Group Chairman & CEO of Path Solutions, commented, "These recognitions attest to our continued vigorous commitment and rigorous execution, seeing the pace and scale in the adoption of our flagship iMAL platform. It makes us incredibly proud to be serving our valued clients with a comprehensive open banking platform, innovative and state-of-the-art digital solutions complemented by deep intelligence built into all major business segments".
Kateeb added, "Being recognized as the leader in Islamic SLT for the eighth year running demonstrates our company's overall ability to meet the continuously emerging complex client requirements, emphasizing the breadth and depth of our suite of solutions, as well as our ability to accelerate time to market for products and services.
As our clients look at rethinking the playbook, we will continue to make industry leading R&D in intelligence and digital, to help them embrace the opportunities created by Industry 4.0 technologies and be more efficient and competitive".
IBS ISLT spokesperson stated, "Islamic financing in recent years has seen tremendous growth spurred by more awareness, strong investments, digitalization and increasing financial inclusion in predominantly Islamic countries in the Middle East and Africa.
This year's ISLT saw close competition between top players, where Path Solutions emerged as the winner for its iMAL platform. Many congratulations again for being at the leadership position in the Islamic Banking category".
FCMB Empowers SMEs with Training on Digital Technology, Logistics
Business owners in Nigeria have been advised to leverage on the opportunities provided by digital technology to boost productivity, service delivery and overall performance of their organisations despite the challenges posed by the Covid-19.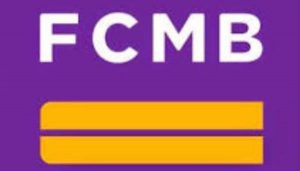 This was the submission of guest speakers at the second edition of the First City Monument Bank (FCMB) organised virtual capacity building programme for SMEs with the theme, "Leveraging Digital Technology & Logistics to Grow Your Business," held recently.
The initiative was organised under the auspices of the bank's free comprehensive capacity building programme, tagged, "Business Empowerment and Sustainability Training (BEST)'' Masterclass and was put together by FCMB'sTraining Academy and SME Advisory Unit.
A statement explained that the online seminar, which recorded over 2,016 registered participants, focused on various topics, ranging from innovation, digital technology solutions, business model opportunities and adapting to the new normal.
The outbreak of the novel coronavirus pandemic has continued to pose alarming economic, business and commercial impact globally. It has adversely limited the ability of businesses to meet high demand of goods and services due to the restrictions and other safety measures put in place by Governments and health authorities to contain the pandemic.
However, experts are of the opinion that these challenges can be overcome with the adoption of effective digital technology solutions and logistics.
In his presentation, an Associate Partner with Mckinsey & Company, Mr. Chika Ekeji, said, though, Covid-19 is disrupting the structure of businesses across Africa, the continent can respond to disruptions with four actions.
These, he listed to include a shift in business model, sustaining business and restoring operation, shaping a whole new business and restructuring company or industry, depending on the extent of business model disruption and extent of negative demand disruption.
According to him, "some of the ways business owners can respond to this impact are, respond, return and reimagine. Across all horizon, a number of technology solutions can be leveraged to adjust SME operations to the new normal with the goal of cutting cost, sustaining revenues, reaching (new) customers, delivering on commitments, managing supply chains and innovating".
Another guest speaker, an Associate Director of Strategy and Economics at KPMG Nigeria, Mr. Olusegun Zacchaeus, said businesses, particularly SMEs, should realign their strategies to embrace the new normal caused by the coronavirus pandemic.
He noted that this new reality presents a new set of conditions for success for SMEs and as such they must proactively adopt new strategies for survival, considering the challenging economic outlook.
He stressed that, "businesses will have to navigate the different phases of crisis maturity by responding to immediate challenges, managing through uncertainty, resetting and identifying opportunities and adapting to New Reality. The strategies for the New Reality include, building financial sustainability, manage your market to sustain revenue flows, diversify and explore new opportunities and re-evaluate your operating model plan with scenarios in mind".
On his part, the Chairman of FASMICRO Group, Prof. Ndubuisi Ekekwe, who was a special guest said, there was need for everyone in business to evaluate why they are in business which brings the market friction between demand and supply to equilibrium.
"To stay relevant in business, business owners are required to solve market frictions and those with the acquired skills have the capabilities to release products that can overcome the frictions. If you have a great product – great things will happen," he added.
Ekekwe added that, "The ability of business owners to serve customers and deliver goods to them can be achieved through partnership with logistics companies who leverage on technology to reach customers.
By following this model in the right way and choosing appropriate tech solutions, business owners can gain visibility, transparency and save cost, which will in turn help them stay within the marginal cost of production."
Commenting on the BEST Masterclass, Mrs. Bukola Smith, Executive Director, Business Development of FCMB, said the bank recognises the increasing role and impact of SMEs and particularly understand the impact COVID-19 might have on their operations.
According to her, "the BEST initiative has been redesigned to meet the changing dynamics of the environment with the addition of a Masterclass. This is one of the innovative ways we empower and lay a solid foundation for the success of our SME customers.
"We believe that this initiative, which is the second edition since the outbreak of the COVID-19 pandemic, will go a long way to impact positively on business owners. We will continue to go the extra mile to create opportunities that would enable our customers succeed despite the challenges."