EcobankPay, Xpresspoint Agents Leveraging Technology to Expand Financial Inclusion – Akinwuntan
Patrick Akinwuntan, managing director, Ecobank Nigeria, has disclosed that the Bank is leveraging technology to push the frontiers of financial inclusion of the unbanked and under-banked in the country.
The Managing Director said this in his keynote presentation at the Vanguard Economic Forum series on mobile money market and Fintech, with the theme, 'Leveraging Fintech Innovation for Unlocking Growth and Competitiveness in Nigeria's Mobile & Payment Ecosystem' held in Lagos.
He pointed out that Nigeria which has improved financial inclusion from 47% to 63% in the last decade, remains a dynamic market with a lot of opportunities for digital financial expansion.
He stated that Ecobank has built an ecosystem that leverages digital technology to bring affordable, easy and convenient financial services to the people and businesses.
According to him, Ecobank is currently pushing EcobankPay, Xpress Agency Points and other digital platforms as key solutions to address the rapid shift to mobile payment and the adoption of digital channels across the country.
He described EcobankPay as  "a lifestyle scan and pay digital payment and collection service which accepts payments from other platforms – mVisa, Masterpass and mCash. Payment can be made with any phone by scanning the QR code or using USSD at merchant locations.
"It's a unique offering, is its interoperability, that is, all bank customers in Nigeria can pay through their accounts in other banks.  It is free to set up, as the shop owner only needs his/her QR code and phone for notifications to start receiving quick and easy payments.
Merchant QR can also be set up via Facebook Messenger as well as USSD payment for low-income phone users"
He noted that EcobankPay "is currently available at over 90,000 merchant locations across the country. This is in addition to over 6,000 Xpress point agent locations in the country. Also, we have over 8 million mobile banking subscribers across the Ecobank Group. Our Ecobank Mobile App is unique, as it is one universal app available in 33 countries where we operate in Africa.
"Furthermore, Ecobank has so far set up EcobankPay Zones in over 50 locations in different parts of the country. These are digital hubs enabling businesses within a location adopt Ecobank's wide range of digital products for ease of payments for goods and services. The payment options at the zones include EcobankPay, Xpress points, Automated Teller Machines (ATMS) and Point of Sale (PoS)".
Mr. Akinwuntan said also that the banks' strategy includes collaboration with Fintechs to surmount the financial inclusion and adoption of financial services challenge. Quoting the Efina fintech 2018 report, he noted that "there is an increased partnership with Fintechs as Nigeria is currently home to over 250 Fintechs and approximately 60% of them supporting payments and lending capabilities.
"The cumulative Fintech funding by banks in Nigeria has surpassed $250m in the past five years, he pointed out.
"Ecobank hosts an annual Africa Fintech challenge and we are providing support infrastructure for Fintechs that excel at the challenge.
"At Ecobank our vision and mission focus on providing Africans affordable and easy to access financial products and services. We believe innovation and technology could help remove barriers to 24/7 access to financial services through the use of self-service applications."
He also noted that increasing mobile phone penetration has been a key enabler whilst the positive regulatory regime of the Central Bank is driving financial inclusion and seamless payment services initiatives in the country.
While commending Vanguard newspaper for organizing the event and choice of the theme and the Central Bank of Nigeria (CBN)'s various initiatives targeted at promoting and creating an enabling environment for mobile banking to thrive in the country, he made case for collaboration of all stakeholders to achieve the desired result.
Musa Jimoh, Deputy Director, Payment System Department, CBN, in his goodwill message at the forum said: "Cost of service is one of the reasons why people refuse to use some banking services including mobile money.
"So we came out with guidelines to bank charges to make sure that we regulate the charges and we have also come out with some other initiatives under the cashless scheme to see how we can bring people to the digital channel and reduce the high cost of operations in the bank.
"There are several initiatives that CBN is pushing to ensure the mobile money operators grow and help us deepen financial inclusion."
Earlier in her presentation, Professor Olayinka David-West, Academic Director, Lagos Business School, LBS, explained that financial inclusion is the access to unleash affordable financial services to the huge population of the unbanked and the under-banked in the society.
She stated: "Affordable financial service is important because not everybody can afford to pay for account maintenance of N500 a month.
"To address financial inclusion, innovation is important because it will help us address the easy access to financial services. It has nothing to do with literacy; it is about how do we design it knowing the capabilities of the people we are trying to serve."
Ecobank is a leading pan-African bank with an unrivalled platform in Africa. Its vision is to build a world-class Pan African bank contributing to the socio-economic development of Africa, while also providing customers convenient accessible and reliable
CBN Bans Customer-to-Customer Forex Transfer
Central Bank of Nigeria (CBN) has banned transfer of foreign exchange (forex) from one customer to another.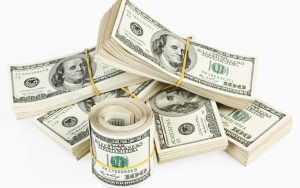 According to the apex bank, forex cash lodgements into domiciliary accounts can only be done by the account owners henceforth.
An internal memo available in the media space explains that the new guidelines are necessary to review the utilisation of inflows into customers domiciliary accounts.
The circular states: "Forex inflows cannot be credited to customers until the legitimacy of funds is established.
"They can have unfettered access by telegraphic transfers up to a limit of $40,000 monthly for payment of medical bills, school fees, subscription to professional bodies subject to existing CBN guidelines.
"Transfers from one customer to another is prohibited. Transfer within related companies is allowed subject to a limit of $50,000 per month."
It recommended that proceeds from non-oil exports should be sold to banks, used for repayment of dollar term loans, and self-utilisation for trade transactions for LC, bills and Form A.
Also oil export proceeds from E&P companies are to be used to pay contractors and service providers employed by the oil companies in addition to the recommended uses for non-oil FX proceeds.
Offshore forex inflows from other Nigerian banks and internal account to forex transfers sourced from offshore inflows are to be used for trade transactions subject to eligibility for E-Form M.
"Upon confirmation of the legitimacy of the inflows, customers can have unfettered access, subject to a maximum of $50,000," the document read.
"Utilisation for trade transactions subject to processing of eligible trade transactions using E-Form M. Payment for services must be backed with demand note from offshore beneficiary and other regulatory documents.
"Related party transfers are allowed to the maximum of the inflow received. The transfer request should be backed by a signed instruction from the account holder." Payment of government fees and levies are also allowed to the maritime, oil and gas, aviation. government parastatals and export processing zones.
Stanbic IBTC, Standard Bank, Listed Among Top African Corporate Brands
Stanbic IBTC Holdings PLC and its parent company, Standard Bank, have emerged amongst the top winners of the 2020 Tech Times' Africa LinkedIn Corporate Brand Awards.
The Stanbic IBTC Group emerged the second position in the category, with total votes of 3,515, out of 24 firms nominated for the award. Standard Bank placed the fourth 2,494 votes.
Nominations for this award opened to the public on July 1, 2020 and closed on July 14.
Shortlisted nominees were announced on August 24 while voting commenced immediately and voting ended on September 8, 2020.
The Corporate Brand Awards was instituted by Tech Times' Africa, an online platform for leading technology, innovation, and startup stories.
Expressing his delight on the awards, Dr Demola Sogunle, Chief Executive, Stanbic IBTC Holdings PLC, said that both Stanbic IBTC Holdings PLC and Standard Bank had been deliberate and consistent in making a remarkable impact in Africa's financial sector.
"Our sincere appreciation goes to the organisers of the Africa Corporate Brands Awards and to every member of the public who voted. This is a reflection of the high level of trust and confidence that the public has reposed on us," he added.
Dr Sogunle further said that Stanbic IBTC Holdings PLC would remain relentless in portraying the organisation as one of the most influential corporate brands in Africa.
He stated: "Stanbic IBTC Holdings PLC and Standard Bank have relentlessly contributed to driving the growth and development of the African financial ecosystem. These awards affirm our efforts, and we are encouraged to raise the bar continually."
The Africa Corporate Brand Award is designed to identify and recognise outstanding companies. It also projects their achievements and impacts on African society and the world at large.
NAICOM Urges State Governments to Implement Compulsory Insurance
The National Insurance Commission, NAICOM, is seeking collaboration especially from State Governments on implementation and enforcement of compulsory insurance.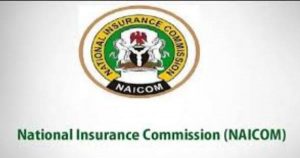 Speaking during a meeting with the Governor of Ekiti State, Kayode Fayemi, the Commissioner for Insurance Sunday Thomas, noted that over the years, the Commission has embarked on series of programs aimed at a nationwide massive public enlightenment with respect to compliance with the laws on compulsory insurance.
As a subset of the Financial Services Industry, Insurance industry is a pivot to guarantee the sustainability of growth and development of the State and its people, said Thomas, adding, We have therefore noted the necessity to plant "Insurance" and "People" at the center of any equation that tends to create, enhance, sustain and manage growth and development in any economy."
He said: "As a people, human activities have associated risks and in spite of every precautionary measure to avoid the occurrence of losses or damages, the unexpected still occur.
"In consequence of the losses the victims are prone to sufferings which in many cases may lead to total impoverishment of a large proportion of those affected. To ameliorate the situation of victims, laws have been put in place for an arrangement that will ensure that victims and especially third parties are adequately compensated."
According to him, "the objectives of protecting third parties and relieving the government of the avoidable burden of compensation from the meagre wallet of the government led to the enactment of various laws on compulsory insurance products".
Thomas listed the Compulsory Insurances to include, all buildings under construction that are more than two (2) floors (builders liability); all Public Buildings including Schools, offices, hotels, hospitals, markets (occupiers liability) etc; Group Life Insurance for all Employees of both Public and Private Sectors; Professional Indemnity for all Medical Practitioners and Third Party Motor Vehicle Insurance in respect of death, injury or damage to the property of third parties.
The Commissioner added that it is on the strength of the above that the Commission is seeking collaboration with the State government in the enforcement of the above mentioned compulsory insurances in the State.
"As the Chairman of the Nigerian Governors' Forum there is no better place to start the campaign than Ekiti State." he said.
He also highlighted the benefits of this collaboration with State Governments, which include, Financial Compensation to the families of insured citizens who may become victims of a disaster through loss of their properties or become disabled in event of occurrence of insured accidents/disasters, robust group life insurance policy made compulsory by the Pension Reform Act 2014 gives hope to the workforce who will be ready to go extra mile in carrying out assign duties knowing fully well that the employer has made provision for the dependant in event of the unexpected and creation  of employment opportunities for citizens of the State.
Others are provision of grants and Fire-Fighting Equipment for the States' Fire Services by NAICOM from the Fire Fund as stipulated in the Insurance Act 2003, reduction in the government expenditure in event of disaster that may affect the citizens of the State by shifting the burden to the risk-bearers (Insurance Companies), free Insurance and Risk Management Education and Enlightenment programme for the citizens of the State; and creation of additional source of internally generated revenue (IGR) for State Government in collaboration with your relevant Ministries and Agencies.
He therefore appealed to the Governor to graciously consider the benefits of the proposed collaboration for the enrichment of the State and the sustainability of the Nigeria economy at large.
The Commissioner also requested the Governor to domesticate the compulsory insurances in the State and create a structure that can be supported by NAICOM in the enforcement of the compulsory insurances and also nominate an Agency of the Government that will serve as liaison office with the Commission in this collaboration.
"The nominated agency may be requested to work with the Team of the state who shall be dedicated to this collaboration and recommend appropriate measure to domesticate the enforcement of the compulsory insurances in the State." he said.