EMV Chip Card Will Address ATM Fraud-Bukar
Mr. Kyari Bukar, managing director /chief executive officer, ValuCard Nigeria Plc has distinguished himself through creative achievements to the ICT industry.
His company is a flagship which Provides high-quality, world-class, e-payment processing infrastructure that is reliable and addresses the needs of the community of Nigerian banks.
Bukar has also worked at Hewlett-Packard, a leading Information Technology Company in the United States in various capacities during his 14 years stint including process engineer, manufacturing development engineer, marketing program manager, senior it consultant and technical marketing program manager.
He joined ValuCard Nigeria Plc in June 2004 from FSB International Bank where he was the executive director in charge of Electronic Banking, IT. Bukar spoke to chike onwuegbuchi
ValuCard and Visa International
Visa and ValuCard entered into a partnership in 2004, the partnership agreement was actually signed by both companies the same year and we launched our Visa certified EMV platform on March, 30, 2006.
Visa is the global leader in e-payments. What do I mean by that? For all the transactions that take place worldwide, Visa controls 64% of the global e-payment and that translates to around 4 trillion dollars. The next competitor does less than half of that, so in whatever measure, Visa is the global leader in electronic payments globally. By bringing Visa to Nigeria, we believe Nigerians would over time come to appreciate what we have done to link them up with the global financial system in online real time manner.
ValuCard is a principal member of Visa and Visa has invested in ValuCard. Visa has minority shareholding in ValuCard while Nigerian banks own the rest of the shares. Like Visa, ValuCard itself is owned entirely by banks. By its shareholding, Visa is represented on the Board of ValuCard. In fact, the person who is the non-executive director on the board of ValuCard from Visa is Mr. Jim Devlin. He is also the managing director of Visa Risk Limited – a subsidiary of Visa that is concerned with risk and risk-related issues in the e-payment side of the business.
By virtue of the investment relationship, Visa has granted ValuCard Nigeria Plc exclusive acquiring rights for Nigeria. The following analogy would help to explain what I mean by acquiring rights: The e-payment business is a four-party business i.e. the Issuer of the Visa card (in Nigeria,, more likely a bank), the Cardholder (the person to whom the Issuer issues the Visa card for use as means of making payments), the Acquirer and the Merchant (the retailer who accepts Visa cards for payment for their goods or services).
The four party system is essentially different from the two-party system, which is the system that started since history. For instance, where you have yam and I have corn; if you need corn and I need yam, we then exchange. That is the two-party system of payment. Four-party system is where the bank gets involved and becomes the intermediary in payment transactions. They issue Visa cards to you and the acquiring bank or institution – in this case ValuCard – deploys a POS terminal at the merchant location. The cardholder goes to the merchant using that card to make purchase and Visa is in the middle of the entire chain, as the brand and franchise owner; that is what we mean by four-party system.
Visa has been in this business since 1973 and we (ValuCard Nigeria Plc) basically decided to go with the best of breed, the global leader. In fact, when we started, we actually reached out to both Visa and MasterCard and the discussions got to a stage where the board of directors of ValuCard requested for both entities to make a decision on whether they would want to invest in the company and Visa said yes, and that is why the board decided to go along with Visa. So, that is essentially the relationship.
By virtue of the relationship, Visa also certified us to be processors for their domestic and international card transactions. This is a back office technology driven service that we render to Card Issuers and Acquirers in Nigeria and which we are positioning to do for similar Institutions outside Nigeria.
Benefits
First, through the relationship we successfully set up an EMV platform, which was certified by Visa in April 2006; this means we have been running an EMV platform before anybody else in this country. So if anybody tells you something else, you need to challenge the claim.
The other thing that is of interest is the fact that before we started, Visa came in and took all of our people and put them through various kinds of trainings; acquiring, processing, risk management, security, threat prevention, and e-payment technologies, among others. And that is basically imbibing the global best practices from Visa.
So the partnership cannot be measured only in Naira and Kobo because in essence it is not the Dollar that was invested in the company – whatever N100 million that they put into the company – but the additional value they added to us by coming in and partnering with us, working with us step by step until we reached this level. In my estimation it is priceless because that is the reason why we can confidently say we have a global e-payment processor in Nigeria today called ValuCard Nigeria Plc.
CBN on EMV compliant
It gives me great pleasure that the entire country has now decided to migrate to EMV and the reason is that the entire industry will benefit from EMV migration. An EMV platform is simply more secure than a magnetic stripe platform. I will give you an analogy – your company uses computers in printing out "CommunicationsWeek". If I force your company to be using the computer technology of the early 70s to produce the paper, I think it would be something that would not be taken with pleasure by employees of the company. Magnetic stripe is a 1970s invention and today in 2008, that technology is still in use in the country when there is a better technology available that the entire country should adopt and that is why right from the onset when we entered into this partnership with Visa, we said that we would only deploy EMV technology. Our platform is EMV and our products that have been introduced in the domestic market are EMV, even the international Visa cards that Nigerian banks have issued are EMV because they are all Chip cards. I wonder if you have seen the Zenith, Skye Bank, Access Bank or UBA Visa cards – they all have Chip on them – they are all EMV. The reason is very simple; it protects the cardholder and also the bank. It is more expensive but a lot more secure. In fact, not only have we got a safe way of minimizing fraud with our EMV platform, we actually are also assisting banks from outside of Nigeria to protect their customers' accounts by virtue of being EMV because we know that a U.K Visa card is supposed to have chip so if somebody inserted a magnetic stripe only U.K Visa card in any ATM in Nigeria that is controlled or processed by ValuCard for Visa, we will automatically hold that card and not let it go and then get in touch with the bank and verify if it was a stolen or duplicated card. So, essentially the safety and security that EMV brings to card business is worth it for the banks to invest in the EMV migration and I am glad that the date has been fixed for December. I hope it is sooner than that – I hope it is next month. But then, if that is what the regulators decide so be it. Security is the basic consideration for EMV migration all over the world. All Visa acceptance devices in Nigeria are all EMV enabled, that way we will have as minimal fraud as possible.
Fraud on Chip Cards
Of course, the investment that is required is so high that it may not be worthwhile to invest hundreds of millions of dollars just to have access to N10, 000 in my account. Even if you read the data, it is still encrypted so it is still going to come out gibberish – some of those funny looking characters on computer screens.
EMV and Interoperability
I believe that at a higher level, the bank community as well as CBN as a regulator, has indicated vision for interoperability in the payment space. Interconnectivity is very easy to achieve; it is where you connect. Just because you connect does not mean anything because data has to flow for it to be interoperable and to interoperate means that, you have to know my scheme's electronic language and I have to know yours and then we agree. For instance, if 'A' in my language means 'C' in yours whenever you see 'A' you have to translate it into 'C'. That is what interoperability is all about. Usually what happens is that this scenario evolves in a step-by-step manner; the first thing will be on ATM and then the payment space (PoS terminals.) Now, there is also an initiative going on with CBN about the central switch, NIBSS (National Interbank Settlement System) has been appointed as the central switch and that means that all players would have to connect to the central switch. I have seen documents here that indicate that we have connected or may have connected by now and begun testing the flow of data between the central switch and us. The thing that is laudable about interoperability is that ideally, a merchant should have just one terminal. Even if you go to Europe or wherever, you do not see a single terminal, you see multiple terminals at the merchant location. It might be that 'Bank A' is doing 1, 2, 3 schemes and another is doing 4, 5, 6 schemes. In the ideal world, it is okay to have a single PoS terminal that accepts many cards. The areas that are still subject to the players are the commercial discussions and commercial agreements because the regulators can say you can use all cards on a terminal owned by 'Institution X', the Institution could then demand certain considerations every time a non-member uses that terminal. So, because of that investment, there would have to be a commercial agreement between the parties. Once those are concluded, interoperability becomes a matter of fact and then takes effect but I am not saying it is going to happen overnight; it will take some time. However, we may end up having a slightly fragmented market whereby you may have more than one terminal at a merchant location and that is a possibility. You may not see ten terminals because there are ten schemes; you may see that some schemes will align with other schemes.
Improving Efficiency of ATMs
It would be presumptuous of me to proffer solutions to somebody else's infrastructure. Having said that, ATMs globally do have downtimes; most of those downtimes are scheduled. When they realize the lowest period for the usage of that particular device, they can introduce downtime. Occasionally, they do have unscheduled downtimes and when that happens, because of the nature of management of those devices, they respond very quickly and I believe that is what is lacking in this market. So, there has to be a certain degree of diligence paid to the ATMs because if you say that the ATM is a branch replacement or it offers the kind of services a branch offers, even though it is limited, you must pay attention to it. Now would you walk into a bank and they tell you the branch is down? You would say yes, some banks have told you our system is down and you would have to wait so much longer than you would and that is what happens on the ATMs.
NCC Arrests Man for Hacking into DSTV System
Nigeria Copyright Commission (NCC), has arrested one Mr Aliu Olalekan, for allegedly hacking into DSTV system and watching the channels free without subscription.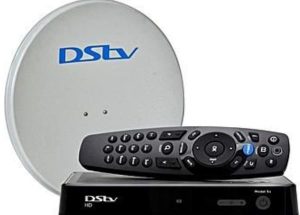 Mr Matthew Ojo, NCC Director in the Lagos Directorate Office said this while speaking with newsmen in Lagos, on Tuesday.
He said that the suspect used to watch DSTV channels free without subscription on his Android phone via an app which he downloaded on google play store.
"This suspect distributed the know-how to his telegram followers and on his blog with the aim of gaining more followers and viewership on his blog and makes more money through google ad-sense.
"The operation was based on surveillance which had earlier been carried out by the Multi-choice team and verified by a copyright inspector, " he said.
He added that the arrest was made in collaboration with a team of copyright inspectors led by the Head of Enforcement Department, Mr Charles Amudipe.
Others included; a team from Multichoice Nigeria led by Mr Umar Ibrahim and policemen from Lagos Command Headquarters, Ikeja.
Ojo said that the joint team conducted an anti-piracy operation at the premises of the culprit in Amukoko, Lagos.
According to him, the suspect was contacted on phone by a member of the operation team on the disguise of patronising him. "The suspect came out to meet the caller and in the process of discussion, he was apprehended.
"The suspect took the team to his resident. The squad paraded his one-room apartment and recovered his laptop and phones used in perpetrating the ungodly act. "He was arrested and brought to the copyright commission office for further investigation, " he said.
Ojo said that, on getting to the commission's office, the statement of the suspect was taken and the inventory of items seized from him taken. He said that investigation on the matter was still ongoing and if found guilty the suspect will be charged to court.
NCC, Digital Encode Support NITRA Innovative Tech Forum On Post-COVID-19 Strategies
The Nigerian Communications Commission (NCC), Nigeria's telecommunications regulator and Digital Encode, Cybersecurity and Compliance advisory company, have indicated interest to partner with the Nigeria Information Technology Reporters Association (NITRA), the national umbrella body of ICT reporters, as it organizes a forum that will x-ray the industry's future plans for ICT growth post pandemic era.
The event, slated to hold on October 15, 2020, will seek to discuss the needs for a fortified ICT sector after the COVID-19 era, and the level of preparedness of ICT stakeholders to embrace the challenge of being pivotal to the stability and growth of all other sectors.
A statement from NITRA National Secretariat in Lagos indicates that due to the pandemic and need to observe the COVID-19 protocol on social distancing, the event will be held via a Webinar.
This year's theme, "Multi-stakeholder Approach To National Recovery Post-Pandemic", is in line with the annual event's generic theme, 'NITRA Innovative Tech Forum', a contribution by NITRA to the development of Information and Communication Technologies (ICTs) innovations and policies in Nigeria.
Prof. Umar Danbatta, executive vice chairman, NCC is expected to deliver the keynote speech at the event and will throw more light on Federal Government's plans, programmes and policies on post-pandemic strategies using ICT.
Dr. Adewale Obadare and Dr. Seyi Akindeinde, founders of Digital Encode, while accepting to support the event expressed their readiness to offer their expertise in Cybersecurity for organisations to prepare against cyber- attacks with the new normal.
They will also highlight areas that are high risks that need fortification in terms of cybersecurity.
Speaking on the event, Mr. Chike Onwuegbuchi, national chairman, NITRA, noted that as the COVID-19 pandemic continues to leave its negative trails across the globe, economic reboot for countries will not only depend on how well they readapt to the new normal, but also more on their recovery plans.
According to him: "While the federal government has consistently expressed its willingness to set all policies in place to engender growth, and accelerated implementation of these policies, private sector firms have also shown great hunger for the task ahead in post-COVID-19 era.
However, the question that needs to be answered is whether all stakeholders are ready for the required task ahead."
The event will also offer participating companies opportunities to publicize some of their individual efforts at contributing to reacting a soft landing or lifeline for SMEs and other ancillary companies as the pandemic threatens their survival.
Digital Encode is a multi-award winning and leading consulting and integration firm that specializes in the design, management, and security of business-critical networks, telecommunications environments and other Information Technology (IT) infrastructures.
NCC Threatens Illegal Users of GSM Boosters with Arrest, Prosecution
Nigerian Communication Commission (NCC) has warned telecom consumers to desist from using illegal GSM boosters.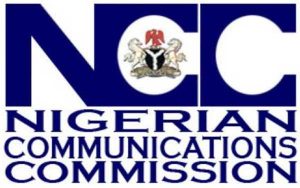 The commission also said that anyone caught using a GSM booster without obtaining approval of a duly licensed network operator will face arrest and prosecution.
GSM boosters are devices that transmit and receive telecommunications signals and can therefore interfere with other radio frequency equipment.
Ikechukwu Adinde, director, public affairs, NCC, said in a notice published on NCC website, that only licensed network operators are allowed to use GSM boosters.
The booster, also known as amplifier or repeater is made up of three main elements – exterior antenna, amplifier, and interior antenna.
They form a wireless system to boost cellular reception
"Members of the public should note that, willful interference with any wireless telegraphy is an offence under Section 16 of the Telegraphy Act, 2004,"it said
The agency said it will not condone any flagrant breach of this law.
It has also enforced measures to prosecute offenders.
Accordingly, monitoring mechanisms have been put in place and anyone caught using a GSM booster without obtaining approval of a duly licensed network operator will face arrest and prosecution.
"Any member of the public with useful information regarding the illegal use of GSM Boosters should contact the Commission on 09-4617000/7351 or send an email to [email protected]," the notice said.
"Individuals desirous of using GSM Boosters should note that they can only do so in conjunction with licensed network operators," it added.