Engineers Are Key Actors – Omo-Ettu
Titi Omo-Ettu has been variously described in many kind words but the fact remains that he is an exemplary telecommunications engineer and consultant.
He believes in the power of ICT education at all levels prompting him to set up Telecom Answers Associates Ltd since 1991 and The Executive Cyberschuul, Nigeria's Premier Institute for executive training in Telecommunications Management and Information Technology in 2001.
Omo-Ettu is a member of many professional associations and well sought after speaker in many international fora. He spoke to Emeka Okafor
Manpower Shortage in Telecoms Sector
Well, to the extent that I have been instrumental to many of the methods we have used, I think government still needs to look at it again. Don't forget that our original recommendation in the telecommunications policy of 1998 was that government should establish training institutes. Later on, I changed my mind and felt government should create a condition under which private people will establish training institutes because I know that government establishing institutes would not help us; government may not just do it right. I know Nigerians are vibrant and whenever there is opportunity for them to invest in, they will do that but government has to try to create the enabling environment for them to do it very well. The aspect I have canvassed for which I have also participated in is the aspect of retraining the existing personnel that our universities are producing. We are not lacking numbers but relevance of our graduates to the field. Our graduates are not dunces. They are brilliant and we are good at learning but it is just that the content of our training needs re-orientation to make it relevant to the field so that immediately they leave school, they are relevant. It is the responsibility of government to train the minds of industry workers and not the responsibility of employers to train their employees. The minds of the industry workers contribute to the development of the country. Their employers are interested in their profits. An employer trains his staff specifically for what he wants him to do for him so that he makes profit, which is his goal. He is not a patriot. He is not living because of Nigeria but he is making his money in Nigeria. Now that government has set up an institution: Digital Bridge Institute (DBI), they will know the difficulty they have gone through in getting the institute in place. Industry people have their own way of training their staff but some of us have found out that those ways may not be good for the country even though they may be good for them as companies. Government must be interested in what they do for the country. I give you an example, a man trains his own staff to be able to do his own job but when it comes to developing the technology of what he is using, he does not think the people here deserve to go to that level. He now goes overseas to produce the technology and brings it down here for Nigerians to oil the machine and I say, no country will ever grow by just oiling the machine. We also should be part of development and government should show some interest in that.
Cyberschuul & Training
What Cyberschuul does is to retrain those that have gone to school. We are retraining people but we try to confine it to engineers and allied professionals; computerists, physicists – those who studied sciences in school because they are easy for us to manage. Those who did not study sciences in school also participate and they do some of the things these engineers do. Some of them work in customer service centers which engineers also work in but there is a point where everybody stops and the engineer continues. In our training, we try to concentrate on engineers. But that does not mean that only engineers are needed in telecoms. They are the principal actors in the field of telecoms but there is nobody who is not needed in the industry as far as the duty of that person is relevant. I believe retraining should continue. We participate in some little training of non-engineers. If other people take so many other aspects, I think we will see improvement but government have to be involved too. I am interested in the developmental and not in the growth aspect of telecoms. Growth is when you have number of lines increasing but there is another aspect of it that Nigerians do not know. The most critical things are being done by Nigerians. I am interested in that and I want Nigerians to do that.
ICT Policy Direction
Do not forget that the rate at which technology is changing is making nonsense of forecasts. Some of the things that are happening now were never forecasted. They have been beating us. The only thing we can forecast rightly is change. The existing ICT policy has to be less windy. What I see in our policy is that we talk too much. We try to think that we can forecast everything that will happen whereas it is more difficult to forecast under IT; so it is better for us to just leave our imagination wide and appreciate that we cannot say everything. We try to say everything in policymaking but it is wrong. We should assume that those who are going to operate the policy also have the intellectual capability to take decisions. We tend to be taking decisions inside policy but decisions are never taken inside policies. It is the future that describes policies but we try to describe what will happen and that is what makes our policy very large and too slow because having been prescribed, anything one does outside of that prescription is considered anti-policy whereas we need to do it to move forward. So those are the things I would like to see changed. The strategy we use in writing policy should be changed. It is not much of content default but strategy default.
Quality of Service by Telecom Operators
If what you call quality of service is to use telephone to get another person, yes there has been an improvement. But as an engineer, I look at quality of service beyond that. Quality of service is actually an engineering quantity. The quality is still not good but it is better than the time when we were crying. We started crying about first quarter of 2007. Some of us had seen the issue in the last quarter of 2006. We had seen some parameters that indicated that things were bad but those we saw were not measured because we were not in a position to measure them. But because we are engineers, even if you do not measure them, we can feel them. There are some things as an engineer I can appreciate which an ordinary person may not be able to appreciate because he is not one. But because I am not on duty I cannot measure or say those things are actual. If I want to say QoS is good or not, I have to go to the switch of an operating company and take measurement to know whether it is good or bad. An ordinary person may not know if quality of service of an operating company is bad as he may be making uninterrupted calls even when the quality is 42 percent against 65 percent which may be the acceptable standard and even at that, I may say the quality is bad. The regulator will need to take critical measurements from time to time which I know they have started doing. I commend NCC for doing something about it.
High Tariff Charged by Operators
When you go to any economy, you make your tariff to reflect the earnings of people in that economy. The tariff in Nigeria does not reflect the true earnings of Nigerians. Somebody is earning N7, 500 a month, he cannot use telephone. He must be deceiving himself if he is using a telephone. All of them are carrying telephones about but they are not using them; they are not communicating. There is the law of economy of number. We should have been paying less than other people because of our population, but we are paying more than other telephone users in other countries. My position is that the tariff charged here is too high and I think it is unfair. What may be happening is that they are ripping us off and I think somebody should be interested. They are ripping us off even in labour relations. Workers for some of these telecom companies are not well compensated the way the companies are compensating themselves as investors. However, Nigerians are happy because it is better than the way it was before.
Vandalization of Telecoms Equipment
It is not only telecom equipment that are being vandalized, it is just that Nigerians are frustrated and this frustration manifests through various means. The people up there are stealing things they do not need. When you hear the money some of them are stealing, you will wonder what they want to do with it. Somebody who is a civil servant is stealing N300 million; you wonder what he is doing with that amount and why he still remains in the civil service. He is stealing money that he does not need because there is nowhere he will spend that money as a civil servant. So when they are stealing what they do not need up there, the people out there will also want to do same. Some of the things they steal, do you think they need them? Somebody going to cut optic fibre cable, what do you think he wants to do with it? It is because he is angry. He is at the society. I think the leadership needs to be restructured and operators should not use that as a reason to begin to continue to rip us off. Anybody who is ripping off will find a reason to justify his action. I do not want to take those reasons. People come to my house to vandalize and I do not tell it to anybody. So they should stop telling us stories about vandalization. When something goes wrong, we should find solution to it and not allow people to occupy us with baseless assignments while they are ripping us off. Those stealing those generators may be some of their workers who were frustrated out of the system.
e–Learning Programme in Nigeria
First of all, I want people to get the definition of e-learning. I see a lot of deceit going on particularly on the platform of government. We started campaigning for IT awareness and did a lot of work on that. I did a lot on the platform as a Nitel engineer and also as a private person on my own business. The mistake we made was not being clear on what we wanted. For example, we said people should be made IT literate but our own children do not know how to type. That is where IT literacy should start. People should know how to type even from primary school. You do not start learning programming before you know how to type. The way to resolve this is to build structures that we can sustain. In any society, society is not looking for good people but good system. A good system is one in which bad people cannot operate. So, when the international society is looking at us, they are looking at our structures and system. When they say we are corrupt, it is because we do not have structures that are contesting corruption. The structures to arrest and deal with corruption are not there. There is corruption everywhere even in the United States but over there, there are structures to arrest even the biggest crooks. I think the way to improve e-learning just as many other things, is to build structures of IT systems that make our trainees functional. This is in the sense that if you are trained in computer or telecommunications, you should know your scruples within the system.
NCC Arrests Man for Hacking into DSTV System
Nigeria Copyright Commission (NCC), has arrested one Mr Aliu Olalekan, for allegedly hacking into DSTV system and watching the channels free without subscription.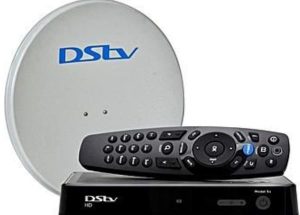 Mr Matthew Ojo, NCC Director in the Lagos Directorate Office said this while speaking with newsmen in Lagos, on Tuesday.
He said that the suspect used to watch DSTV channels free without subscription on his Android phone via an app which he downloaded on google play store.
"This suspect distributed the know-how to his telegram followers and on his blog with the aim of gaining more followers and viewership on his blog and makes more money through google ad-sense.
"The operation was based on surveillance which had earlier been carried out by the Multi-choice team and verified by a copyright inspector, " he said.
He added that the arrest was made in collaboration with a team of copyright inspectors led by the Head of Enforcement Department, Mr Charles Amudipe.
Others included; a team from Multichoice Nigeria led by Mr Umar Ibrahim and policemen from Lagos Command Headquarters, Ikeja.
Ojo said that the joint team conducted an anti-piracy operation at the premises of the culprit in Amukoko, Lagos.
According to him, the suspect was contacted on phone by a member of the operation team on the disguise of patronising him. "The suspect came out to meet the caller and in the process of discussion, he was apprehended.
"The suspect took the team to his resident. The squad paraded his one-room apartment and recovered his laptop and phones used in perpetrating the ungodly act. "He was arrested and brought to the copyright commission office for further investigation, " he said.
Ojo said that, on getting to the commission's office, the statement of the suspect was taken and the inventory of items seized from him taken. He said that investigation on the matter was still ongoing and if found guilty the suspect will be charged to court.
NCC, Digital Encode Support NITRA Innovative Tech Forum On Post-COVID-19 Strategies
The Nigerian Communications Commission (NCC), Nigeria's telecommunications regulator and Digital Encode, Cybersecurity and Compliance advisory company, have indicated interest to partner with the Nigeria Information Technology Reporters Association (NITRA), the national umbrella body of ICT reporters, as it organizes a forum that will x-ray the industry's future plans for ICT growth post pandemic era.
The event, slated to hold on October 15, 2020, will seek to discuss the needs for a fortified ICT sector after the COVID-19 era, and the level of preparedness of ICT stakeholders to embrace the challenge of being pivotal to the stability and growth of all other sectors.
A statement from NITRA National Secretariat in Lagos indicates that due to the pandemic and need to observe the COVID-19 protocol on social distancing, the event will be held via a Webinar.
This year's theme, "Multi-stakeholder Approach To National Recovery Post-Pandemic", is in line with the annual event's generic theme, 'NITRA Innovative Tech Forum', a contribution by NITRA to the development of Information and Communication Technologies (ICTs) innovations and policies in Nigeria.
Prof. Umar Danbatta, executive vice chairman, NCC is expected to deliver the keynote speech at the event and will throw more light on Federal Government's plans, programmes and policies on post-pandemic strategies using ICT.
Dr. Adewale Obadare and Dr. Seyi Akindeinde, founders of Digital Encode, while accepting to support the event expressed their readiness to offer their expertise in Cybersecurity for organisations to prepare against cyber- attacks with the new normal.
They will also highlight areas that are high risks that need fortification in terms of cybersecurity.
Speaking on the event, Mr. Chike Onwuegbuchi, national chairman, NITRA, noted that as the COVID-19 pandemic continues to leave its negative trails across the globe, economic reboot for countries will not only depend on how well they readapt to the new normal, but also more on their recovery plans.
According to him: "While the federal government has consistently expressed its willingness to set all policies in place to engender growth, and accelerated implementation of these policies, private sector firms have also shown great hunger for the task ahead in post-COVID-19 era.
However, the question that needs to be answered is whether all stakeholders are ready for the required task ahead."
The event will also offer participating companies opportunities to publicize some of their individual efforts at contributing to reacting a soft landing or lifeline for SMEs and other ancillary companies as the pandemic threatens their survival.
Digital Encode is a multi-award winning and leading consulting and integration firm that specializes in the design, management, and security of business-critical networks, telecommunications environments and other Information Technology (IT) infrastructures.
NCC Threatens Illegal Users of GSM Boosters with Arrest, Prosecution
Nigerian Communication Commission (NCC) has warned telecom consumers to desist from using illegal GSM boosters.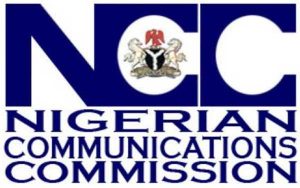 The commission also said that anyone caught using a GSM booster without obtaining approval of a duly licensed network operator will face arrest and prosecution.
GSM boosters are devices that transmit and receive telecommunications signals and can therefore interfere with other radio frequency equipment.
Ikechukwu Adinde, director, public affairs, NCC, said in a notice published on NCC website, that only licensed network operators are allowed to use GSM boosters.
The booster, also known as amplifier or repeater is made up of three main elements – exterior antenna, amplifier, and interior antenna.
They form a wireless system to boost cellular reception
"Members of the public should note that, willful interference with any wireless telegraphy is an offence under Section 16 of the Telegraphy Act, 2004,"it said
The agency said it will not condone any flagrant breach of this law.
It has also enforced measures to prosecute offenders.
Accordingly, monitoring mechanisms have been put in place and anyone caught using a GSM booster without obtaining approval of a duly licensed network operator will face arrest and prosecution.
"Any member of the public with useful information regarding the illegal use of GSM Boosters should contact the Commission on 09-4617000/7351 or send an email to [email protected]," the notice said.
"Individuals desirous of using GSM Boosters should note that they can only do so in conjunction with licensed network operators," it added.