FCMB Empowers SMEs with Training on Digital Technology, Logistics
Business owners in Nigeria have been advised to leverage on the opportunities provided by digital technology to boost productivity, service delivery and overall performance of their organisations despite the challenges posed by the Covid-19.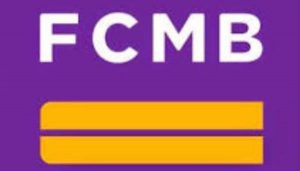 This was the submission of guest speakers at the second edition of the First City Monument Bank (FCMB) organised virtual capacity building programme for SMEs with the theme, "Leveraging Digital Technology & Logistics to Grow Your Business," held recently.
The initiative was organised under the auspices of the bank's free comprehensive capacity building programme, tagged, "Business Empowerment and Sustainability Training (BEST)'' Masterclass and was put together by FCMB'sTraining Academy and SME Advisory Unit.
A statement explained that the online seminar, which recorded over 2,016 registered participants, focused on various topics, ranging from innovation, digital technology solutions, business model opportunities and adapting to the new normal.
The outbreak of the novel coronavirus pandemic has continued to pose alarming economic, business and commercial impact globally. It has adversely limited the ability of businesses to meet high demand of goods and services due to the restrictions and other safety measures put in place by Governments and health authorities to contain the pandemic.
However, experts are of the opinion that these challenges can be overcome with the adoption of effective digital technology solutions and logistics.
In his presentation, an Associate Partner with Mckinsey & Company, Mr. Chika Ekeji, said, though, Covid-19 is disrupting the structure of businesses across Africa, the continent can respond to disruptions with four actions.
These, he listed to include a shift in business model, sustaining business and restoring operation, shaping a whole new business and restructuring company or industry, depending on the extent of business model disruption and extent of negative demand disruption.
According to him, "some of the ways business owners can respond to this impact are, respond, return and reimagine. Across all horizon, a number of technology solutions can be leveraged to adjust SME operations to the new normal with the goal of cutting cost, sustaining revenues, reaching (new) customers, delivering on commitments, managing supply chains and innovating".
Another guest speaker, an Associate Director of Strategy and Economics at KPMG Nigeria, Mr. Olusegun Zacchaeus, said businesses, particularly SMEs, should realign their strategies to embrace the new normal caused by the coronavirus pandemic.
He noted that this new reality presents a new set of conditions for success for SMEs and as such they must proactively adopt new strategies for survival, considering the challenging economic outlook.
He stressed that, "businesses will have to navigate the different phases of crisis maturity by responding to immediate challenges, managing through uncertainty, resetting and identifying opportunities and adapting to New Reality. The strategies for the New Reality include, building financial sustainability, manage your market to sustain revenue flows, diversify and explore new opportunities and re-evaluate your operating model plan with scenarios in mind".
On his part, the Chairman of FASMICRO Group, Prof. Ndubuisi Ekekwe, who was a special guest said, there was need for everyone in business to evaluate why they are in business which brings the market friction between demand and supply to equilibrium.
"To stay relevant in business, business owners are required to solve market frictions and those with the acquired skills have the capabilities to release products that can overcome the frictions. If you have a great product – great things will happen," he added.
Ekekwe added that, "The ability of business owners to serve customers and deliver goods to them can be achieved through partnership with logistics companies who leverage on technology to reach customers.
By following this model in the right way and choosing appropriate tech solutions, business owners can gain visibility, transparency and save cost, which will in turn help them stay within the marginal cost of production."
Commenting on the BEST Masterclass, Mrs. Bukola Smith, Executive Director, Business Development of FCMB, said the bank recognises the increasing role and impact of SMEs and particularly understand the impact COVID-19 might have on their operations.
According to her, "the BEST initiative has been redesigned to meet the changing dynamics of the environment with the addition of a Masterclass. This is one of the innovative ways we empower and lay a solid foundation for the success of our SME customers.
"We believe that this initiative, which is the second edition since the outbreak of the COVID-19 pandemic, will go a long way to impact positively on business owners. We will continue to go the extra mile to create opportunities that would enable our customers succeed despite the challenges."
Customers at the Heart of Everything @ Nova Merchant Bank-  MD
Nova Merchant Bank Limited has a sound risk management structure, good understanding of the business environment and customer base, according to Anya Duroha, its managing director/chief executive officer (CEO).
Duroha  also said that the bank's clients are at the heart of everything they do at Nova, adding that "this is enshrined in our promise to our customers. We provide end to end financial services solutions covering corporate banking, investment banking"
According to Duroha the bank's Non-Performing Loan (NPL) ratio has remained at zero per cent and that the bank did not take any forbearance from the Central Bank of Nigeria (CBN) to restructure its loans.
Speaking at virtual interactive session with reporters in Lagos, he said that despite the economic crisis triggered by the COVID-19 pandemic, healthcare businesses and their value-chain were  thriving.
He advised financial institutions to embrace innovation, while understanding the businesses they are funding.
He added: "The traditional ways of doing business cannot suffice. Therefore, every bank or financial institution needs to get very creative about the products they sell and how they offer these services in the market."
He pointed out, however, that despite the pandemic, there are sectors that are doing in the market. He listed these to include information technology, fintechs and healthcare.
"Therefore, banks would need to refocus and support those industries clearly, even while fulfilling their role of working with the sectors that are not performing very well, to bring them back on stream. It is something we take very seriously. One of the things we do at the advisory side of our business is also to work with industries we had identified that are struggling to see how we can work with them," he said.
According to him, since inception, Nova Merchant Bank has been an information technology-driven bank. This, he said has placed the bank above its peers in the industry.
Expert Urges Fresh Focus to Fight Cyber-fraud
Aribidesi Lawal, risk manager, Visa West Africa, has cautioned that the change in consumer habit that has led to increased online shopping among consumers also comes with the attendant risk from fraudsters who are beginning to trail shoppers online, with the intent to defraud them.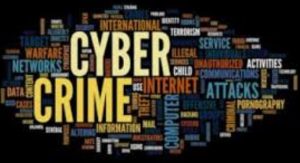 He said as the COVID-19 pandemic and its economic impact were likely to extend into 2021 and beyond, consumers and merchants must begin to adapt to safe and reliable digital commerce, which he said would address the threat from online fraudsters who seek to defraud shoppers that have found online shopping as a convenient channel to trade on goods services.
According to him, nearly every part of daily life of consumers has changed as the world continues to fight back against COVID-19.
Most observers agree that the increased focus on digital commerce by consumers and merchants will likely remain even after a vaccine is found and the economy rebounds, he said.
"It is therefore important for merchants and financial institutions to adapt now to support consumer behavior through safe, reliable digital commerce, Lawal said.
He explained that the pandemic had forced more consumers to shop online, but cautioned that the shift to online channels by consumers has also triggered a shift by the fraudsters.
Citing the global increase in the number of consumers that shop online Lawal said: "In Nigeria, more consumers turned to online shopping for the first time with 42 per cent of shoppers starting to purchase food via e-Commerce platforms.
"In South Africa, in-store physical activity greatly dwindled, with 63 per cent consumers visiting physical grocery stores less often. In Kenya, consumers' preference for digital solutions is fast increasing as customers turned online for shopping. About 43 per cent of consumers started purchasing from pharmacies online.
"In the United States, Visa credentials active in spending on e-Commerce channels, excluding travel, were over 12 per cent higher in June than in January. Moreover, when you examine the active credentials who tend to be more significantly engaged in e-Commerce, the spend per active credential increased by over 25 per cent. In the United Kingdom, active e-Commerce credentials increased 16 per cent, while spend per active credential increased 3 per cent."
He, however, said where consumers go, fraudsters follow and Visa's Payment Fraud Disruption (PFD) team had seen a similar shift in fraudulent activities/fraud attempts from in-store to online.
According to him, "Between March and April 2020, there was a rise in fraudsters establishing short-term "COVID"-named merchants and using these fraudulent merchants to perform account testing and enumeration.
"This is where fraudsters use merchants or financial institutions to guess account numbers, expiration dates and CVV2/security codes through automated testing. This activity is often marked by high volumes of low-dollar declines.
"Our Visa team also saw an increase in ecommerce skimming attacks, where fraudsters inject malicious JavaScript code into the websites of merchants and service providers to digitally harvest payment information such as billing address, account number, expiration date, and CVV2 from the checkout forms on ecommerce pages.
"In April 2020 alone, PFD identified 90 merchant websites compromised by multiple variants of eCommerce skimmers."
Fortunately, fraud prevention capabilities such as Visa Account Attack Intelligence, which prevents account testing, and Visa eCommerce Threat Disruption, which prevents online skimming, are free of charge and are among the many fraud prevention layers and security benefits available to Visa clients, Lawal said.
Ecobank's Omni Lite App to Enhance Business Accounts Management
Ecobank Nigeria has launched the Omni Lite App, an application designed to enhance account management.
The Omni Lite App, is targeted at enhancing the banking experience of its large pool of Commercial Banking customers.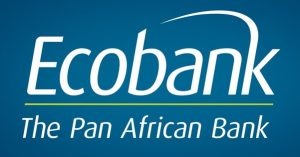 The App is a highly secure, world-class and integrated electronic banking platform designed to help Clients manage their Business accounts online in a secure, flexible, efficient and convenient manner.
It is a fully integrated multi-geography, multi-lingual and multi-currency online, web-based cash management platform. The App is being launched by the Ecobank Group across 33 countries in Africa where the Bank operates.
Speaking in Lagos,  Carol Oyedeji, Executive Director, Commercial Banking, Ecobank Nigeria, said the new App is in line with Ecobank's policy direction to meet and surpass customers' expectations, noting that it will bring flexibility, safer and convenient banking to the users. She disclosed that it is available to existing Omni Lite users, urging them to download it from the Apple Store (IOS) or the Play Store (Android).
"With the new Omni Lite App, users can view their accounts and transactions in one place, make payments and pay bills with ease, set up multiple users with different access launch, make and manage loan payment, book time deposits and view exchange rates.
This electronic portal also allows customers manage all their online business, banking transactions and information 24/7.  With easier navigation and experience that is perfectly suited to smartphones, clients can enjoy features similar to the desktop version." She stated
The Ecobank Omni Lite App enables faster processing of instructions with loading option or file import for mass payments. It also features a customizable environment with choice of language, time zone and comprehensive user-friendly navigation menu.
Its state-of-the-art architecture meets international safety standards and it is designed to enhance productivity and manage cash flow. These largely enhance the cash management capabilities of Businesses which include account services, payments, collections, liquidity management, detailed and customisable reports, amongst others.