FG Says Deziani, Others Risk Jail Terms over Missing $20Bn
Deziani Allison-Madueke, minister of Petroleum Resources and other chief executives of parastatals in her ministry will be booted out and recommended for prosecution if she or any of her subordinates is indicted by the ongoing probe into the alleged missing $20 billion from the account of Nigeria National Petroleum Corporation (NNPC), according to the presidency.
Doyin Okupe, senior special assistant on Public Affairs to the President gave the assurance while explaining reasons for the removal of Sanusi Lamido Sanusi from office as the Governor of the Central Bank of Nigeria
According to the Presidency, it was wrong for anyone to think the removal of Sanusi was a punitive measure against the Kano Prince over the allegations he raised against the NNPC and the ministry of petroleum resources whom he said have cheated the nation of proceeds of crude oil sale to the tune of $20 billion.
The presidency said the removal of Sanusi was a product of proper investigations into all allegations against him of which he was found culpable, but regretted that his exit came at a time when he (Sanusi) had made grave allegations against Madueke and some other persons working in her ministry.
The assurance was however given that no one, no matter how highly placed, will be allowed to go free if eventually indicted to have had a hand in the sleaze.
"This action of Mr. President is coming after a painstaking appraisal and investigation of all issues involved.
"The fact that this has occurred at the same period that Mr. Sanusi accused the NNPC of non- remittance of 20 billion dollars to the Federation Account does NOT in any way derogate from the grave infractions and illegalities discovered in the audit report of the CBN and its operations.
"For the avoidance of doubt, Nigerians should be assured that Government will go to any length to ensure that Mallam Sansui's allegations against the NNPC are fully and conclusively investigated and if anyone is found culpable, they will be subjected to the full weight of the law" the FG said in assuring Nigerians of its readiness to send Deziani and anyone to jail over the issue.
In its explanations of the infractions allegedly committed by Sanusi, the FG said it has evidences to prove that the tenure of Sanusi was fraught with fraud and abuse of privileges of office.
Okupe in the statement insisted that the suspension of Sanusi is not an act of witch hunting neither is it a deviation from the anti-corruption drive of the Jonathan administration.
He explained that the issues that culminated into the suspension of the CBN Governor dates back to April 2013 following the submission of the CBN audited accounts for the year that ended on December 31st 2012 and which was submitted to the President by the Apex bank.
The statement said there were several grievous issues bothering on "impunity, incompetence, non-challance, fraud, wastefulness, and gross abuse of and noncompliance with provisions of the Public Procurement Act 2007″ by Sanusi.
"This caused Mr President to issue a 22-paragraph query to the suspended CBN Governor on the 4th of May 2013 and the subsequent written explanation by Mallam Sanusi which was forwarded to the President on the 22nd of May 2013.
"After painstaking analysis and examination, the response was forwarded to the Financial Reporting Council of Nigeria for further scrutiny and professional advice.
"The Financial Reporting Council of Nigeria thereafter forwarded a 13-page response to Mr President with various critical observations and far-reaching recommendations.
"One of the recommendations states thus " Your Excellency may wish to exercise the powers conferred on Mr President by Section 11(2) (f) of the CBN ACT 2007 or invoke Section 11 (2) (c) of the said Act and cause the Governor and Deputy Governors to cease from holding office in the CBN"
"It is also important to note the unrestrained manner, recklessness and impunity with which the CBN Governor had governed the apex bank in the last few years. In 2013 alone, the suspended CBN Governor single-handedly made spurious donations and awarded questionable contracts totaling 163 billion Naira (over 1 billion US dollars) to various institutions without recourse to the President as stipulated by Section 7 sub-section 5(a) of the CBN Act.
"Most unfortunate is the fact that of the 63 projects listed under the Corporate Social Responsibility of the CBN, ONLY 3 of the contracts above 1 billion Naira were referred to the bureau of Public Procurement as required by law.
"It was based on this and other recommendations contained in the said report and after further consultations among stakeholders that Mr President in his wisdom and in the interest of probity, accountability and in order to preserve the integrity and sanctity of the Nations apex bank, decided to take the appropriate decision to place Mr Sanusi Lamido Sanusi on immediate suspension".
NCC, Digital Encode Support NITRA Innovative Tech Forum On Post-COVID-19 Strategies
The Nigerian Communications Commission (NCC), Nigeria's telecommunications regulator and Digital Encode, Cybersecurity and Compliance advisory company, have indicated interest to partner with the Nigeria Information Technology Reporters Association (NITRA), the national umbrella body of ICT reporters, as it organizes a forum that will x-ray the industry's future plans for ICT growth post pandemic era.
The event, slated to hold on October 15, 2020, will seek to discuss the needs for a fortified ICT sector after the COVID-19 era, and the level of preparedness of ICT stakeholders to embrace the challenge of being pivotal to the stability and growth of all other sectors.
A statement from NITRA National Secretariat in Lagos indicates that due to the pandemic and need to observe the COVID-19 protocol on social distancing, the event will be held via a Webinar.
This year's theme, "Multi-stakeholder Approach To National Recovery Post-Pandemic", is in line with the annual event's generic theme, 'NITRA Innovative Tech Forum', a contribution by NITRA to the development of Information and Communication Technologies (ICTs) innovations and policies in Nigeria.
Prof. Umar Danbatta, executive vice chairman, NCC is expected to deliver the keynote speech at the event and will throw more light on Federal Government's plans, programmes and policies on post-pandemic strategies using ICT.
Dr. Adewale Obadare and Dr. Seyi Akindeinde, founders of Digital Encode, while accepting to support the event expressed their readiness to offer their expertise in Cybersecurity for organisations to prepare against cyber- attacks with the new normal.
They will also highlight areas that are high risks that need fortification in terms of cybersecurity.
Speaking on the event, Mr. Chike Onwuegbuchi, national chairman, NITRA, noted that as the COVID-19 pandemic continues to leave its negative trails across the globe, economic reboot for countries will not only depend on how well they readapt to the new normal, but also more on their recovery plans.
According to him: "While the federal government has consistently expressed its willingness to set all policies in place to engender growth, and accelerated implementation of these policies, private sector firms have also shown great hunger for the task ahead in post-COVID-19 era.
However, the question that needs to be answered is whether all stakeholders are ready for the required task ahead."
The event will also offer participating companies opportunities to publicize some of their individual efforts at contributing to reacting a soft landing or lifeline for SMEs and other ancillary companies as the pandemic threatens their survival.
Digital Encode is a multi-award winning and leading consulting and integration firm that specializes in the design, management, and security of business-critical networks, telecommunications environments and other Information Technology (IT) infrastructures.
NCC Threatens Illegal Users of GSM Boosters with Arrest, Prosecution
Nigerian Communication Commission (NCC) has warned telecom consumers to desist from using illegal GSM boosters.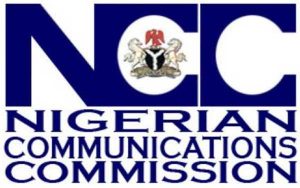 The commission also said that anyone caught using a GSM booster without obtaining approval of a duly licensed network operator will face arrest and prosecution.
GSM boosters are devices that transmit and receive telecommunications signals and can therefore interfere with other radio frequency equipment.
Ikechukwu Adinde, director, public affairs, NCC, said in a notice published on NCC website, that only licensed network operators are allowed to use GSM boosters.
The booster, also known as amplifier or repeater is made up of three main elements – exterior antenna, amplifier, and interior antenna.
They form a wireless system to boost cellular reception
"Members of the public should note that, willful interference with any wireless telegraphy is an offence under Section 16 of the Telegraphy Act, 2004,"it said
The agency said it will not condone any flagrant breach of this law.
It has also enforced measures to prosecute offenders.
Accordingly, monitoring mechanisms have been put in place and anyone caught using a GSM booster without obtaining approval of a duly licensed network operator will face arrest and prosecution.
"Any member of the public with useful information regarding the illegal use of GSM Boosters should contact the Commission on 09-4617000/7351 or send an email to [email protected]," the notice said.
"Individuals desirous of using GSM Boosters should note that they can only do so in conjunction with licensed network operators," it added.
Tizeti Selects Nokia to Provide LTE Fixed Wireless Access Solution for High-Speed internet Services in Nigeria
Tizeti announced that it selected Nokia's Fastmile Long Term Evolution (LTE) technology to enable usprovide superior internet services to over 1 Million subscribers in Port Harcourt, Edo and Ogun in Nigeria.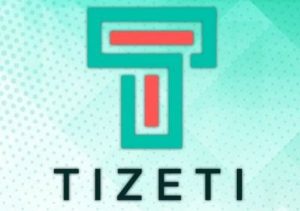 Tizeti will deploy Nokia's AirScale Base Station TDD-LTE and FastmileFixed Wireless Access (FWA) gatewaysto deliver premium internet and Virtual Private Network (VPN) services to Residential, Small and Medium Enterprises (SMEs).
The solution will also enable Tizeti'sto deliver a more robust, high-speedinternet service to subscribers and the flexibility to seamlessly evolve to 5G Fixed Wireless Access when needed.
Nokia's FWA solution enables Tizeti to fast-track broadband access and provide a best-in-class broadband experience to its subscribers.
Nokia'sAirScale Base Stations ensure high-quality connectivity and coverage and enablesTizeti to evolve the network in line with customer demand.
Nokia'sFastmilegateways connect wirelessly to the existing network to createa fastbroadband connection and enhanced Wi-Fi experience in the home.
The Nokia Network Services Platform will help Tizeti to simplify operations and quickly respond to changing market demands.
Kendall Ananyi, Tizeti, said:"We are committed to providing the best-in-class network experience to our subscribers. We are confident that Nokia's proven technology and expertise will help us differentiate our services based on quality. This a crucial project for us as it introduces LTE in our networks and allows us to bring new and innovative services to our subscribers."
Eniola Balogun, Nokia, said:"We are thrilled to work with Tizeti on the initiative to upgrade their network to bring the latest products and services to its subscribers. Nokia Fastmile will help Tizeti to cost-effectively enhance the customer experience.
The project will also enable them to delight their subscribers by providing more reliable data services.
On the other hand, Tizeti will benefit by adding new revenue streams."