FG Transfers NIMC to Communications Ministry — Spokesperson
The federal government has approved the transfer of the National Identity Management Commission (NIMC) to the Federal Ministry of Communications and Digital Economy, according to Mrs Uwa Suleiman, spokesperson of the ministry.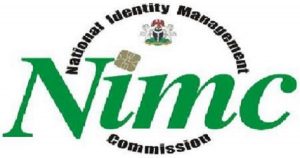 Suleiman, in  a statement signed by Mr Isa Pantami, minister of Communication and Digital Economy, said that the approval was based on President Buhari administration's consideration for the critical role of NIMC towards the realisation of the objectives of the National Digital Economy Policy and Strategy for a Digital Nigeria (NDEPS).
Mrs Suleiman explained that it was an effort to ensure synergy and effective ministry supervisory mechanism was put in place to coordinate, monitor and track the progress of the Federal Government's digital transformation initiatives.
She explained that the directives were an illustration of President Buhari's vote of confidence on the Minister of Communications and Digital Economy, Mr Isa Pantami based on an unprecedented performance.
The spokesperson noted that within his first year in office, the Minister had resolved the Information Communication Technology (ICT) Sector's decade-long dilemma of Right of Way (RoW) charges.
According to her, he was also able to secure the President's approval for the provision of security as well as the designation of telecommunications infrastructure as Critical National Infrastructure.
"Regularisation of improperly registered SIM cards and deactivation of unregistered ones, the deployment of over 250 digital projects across the country under his policies and supervision as well as built the capacity of over 36,000 Nigerians.
"It may be recalled that NIMC is mandated to create, manage, maintain and operate the National Identity Database established by the NIMC Act, 2007.
"In an effort to realise this, the Commission has so far registered around 41 million eligible enrollees for the National Identity Number (NIN).
The Nigerian Communications Commission (NCC) on the other hand has details of over 191 million mobile subscribers," the statement said.
She further explained that the National Information Technology Development Agency (NITDA) had recorded huge successes in the development and implementation of the Nigeria Data Protection Regulation (NDPR), the country's first codified data protection regulation.
NITDA had also reached an advanced stage on the implementation of the National Public Key Infrastructure (NPKI).
She noted that Galaxy Backbone Limited (GBB) also provides services to Government Agencies-Infrastructure-as-a-Service, Platform-as-a-Service and Software-as-a-Service.
Hence, the need, therefore, for NIMC, NCC, NITDA and GBB to work closely together under the supervision of one Ministry towards harnessing what has already been achieved cannot be overemphasised.
"The NIN, considered as social security as well as a civil number, was very important for economic planning and social intervention.
"With the government's digitalisation initiatives in line with the National Digital Economy Policy and Strategy, access to services and interventions will require it.
"We, therefore, urge all eligible individuals to enrol as soon as possible. Furthermore, the Honourable Minister is assuring Nigerians as well as residents that appropriate measures will be put in place to ensure that opportunities for enrolment are provided to all," she noted.
FG Orders Airtel to Fix Network, Respond to Customers' Complaints
Federal Government has given Airtel Nigeria three days to fix its network and respond to customers' complaints.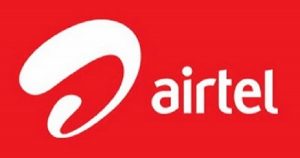 Dr Isa Ali Ibrahim Pantami, minister of Communications and Digital Economy, gave the directive through the Nigerian Communications Commission (NCC).
In a tweet on his Twitter handle @DrIsaPantami, Pantami told the NCC to investigate the customers' complaints against Airtel Nigeria and report their findings to his office before Friday this week.
"Please @NgComCommission, there are so many complaints about @AirtelNigeria reaching me yesterday (Monday) and today (Tuesday). Investigate the complaint, ensure justice and send a report to me within three working days. In addition, customers/citizens must be respected and protected. Best wishes!", the minister said.
Association of Licensed Telecommunications Operators (ALTON) had last week, said that there were fluctuations in data and voice calls across the country due to damage to some telecom facilities.
"Unfortunately, some of our member operators experienced outages on their networks on Tuesday evening and this still subsists till the moment'', ALTON said.
The operators said the outages had been compounded by power and other operations-related issues that had occurred across some major routes in Lagos metropolis and other states resulting in congestion of networks and impact on quality of services.
They appealed to subscribers to bear with them and be patient.
Liquid Telecom Commences Construction of $100M Datacentre in Lagos
Liquid Telecom's Africa Data Centres, pan-African network of interconnected, carrier-and cloud-neutral datacentres, has embarked on the construction of what it describes as one of the largest datacentres on the continent – a US$100-million site in Lagos.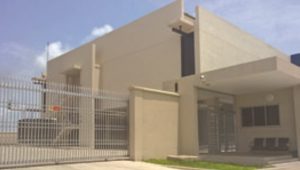 Liquid Telecom operates five datacentres in Kenya, Rwanda and South Africa.
In a statement Liquid Telecom said it has raised US$307-million through a rights issue to fund its datacentre expansion strategy in Africa.
According to the statement, the rights issue includes an additional US$40m from UK development finance institution CDC Group.
The newly established datacentre will be located on a five-acre site in Lagos.
Strive Masiyiwa, Executive Chairman of the Liquid Telecom Group confirmed that Africa Data Centres was working on the construction of the "largest datacentre on the continent outside of South Africa."
Masiyiwa said the datacentre would increase access to more affordable cloud services.
"As long as you have infrastructure that is not local, there are going to be costs associated with accessing that infrastructure. So, by building the datacentres locally, you remove the costs associated with an end-user accessing this data by moving through different countries to find where the data is."
He added that establishing datacentres locally results in lower latency for end users since they are physically closer to the data as well.
The expectation is that the datacentre will drive investment into Nigeria and create "thousands" of tech jobs, although the company has not confirmed exactly how many or specifically what kind of jobs this entails.
In May this year Masiyiwa confirmed the company's plans to enter West Africa were at an advanced stage and the company had secured land to build datacentres in Ghana and Nigeria.
In August Africa Data Centres entered into a supply agreement with Egypt's Benya Cables to source fibre optic technology infrastructure across seven countries on the continent.
Fintech Anchors MTN Post-COVID-19 Recovery in Nigeria
MTN Nigeria recovered from elevated volatility caused by COVID-19 to record massive revenue growth from digital and fintech services in the nine months ended 30 September.
During the period under review, MTN says, it experienced volatility in both voice and data revenue, affecting the trajectory of its overall service revenue, as well as pressure on costs, which continue to impact operating margins.
However, MTN says after undergoing an unstable second quarter (Q2), it has seen a normalisation of traffic as lockdown restrictions have been removed, with a recovery in voice traffic and continued growth in data.
This, the mobile carrier says, supported a 13.9% growth in service revenue, with an acceleration of growth to 16.5% in the third quarter (Q3) specifically.
Data revenue rose by 57%, with an increase in data usage and traffic. Revenue from digital and fintech services rose by 114.3% and 28.3% respectively, while voice revenue growth was 4.2%.
The Pan-African telecom group released MTN Nigeria unaudited results for the nine months ended 30 September today.
Ferdi Moolman, CEO, MTN Nigeria comments: "The growth in our digital business continued to accelerate from a low base, and our fintech business delivered impressive results. In Q3, we surpassed our year-end target of 300 000 registered
"Our fintech subscribers increased by 1.2 million in the quarter to 3.4 million, driving higher transaction volumes and fintech revenue growth."
Furthermore, he says, in the same period, MTN saw a significant increase in its subscriber base with the addition of 3.9 million customers, bringing total subscribers to 75 million.
"Cumulative net additions totalled 10.7 million in the nine months to September 2020 − the first time we have exceeded 10 million additions in an annual cycle with one quarter remaining. We also connected 1.7 million new users to the Internet in Q3 (5.5 million for the nine months), bringing our active data subscribers to 30.7 million."
To accommodate the increase in traffic, Moolman, who will be departing Nigeria next year, says MTN continued to invest in the capacity and resilience of its network, accelerating the 4G rollout and expanding investments in rural connectivity.
MTN Nigeria's 4G network now covers 52.9% of the population, up from 48.6% in Q2 and 35.4% in Q3 2019.
In the nine months ending September, MTN's EBITDA rose by 9.1%, supported by service revenue growth. However, the EBITDA margin declined by 2.3pp to 51.0%, which Moolman says was due to cost pressures arising mainly from increased investments in the network and the impact on costs of the depreciation to the Central Bank of Nigeria and NAFEX exchange rates.
For the period, profit before tax and earning per share declined by 0.6% and 3.3% respectively; however, MTN says, it saw a recovery in Q3 with a growth of 2.2% year-on-year in profit before tax and a marginal decline of 0.7% year-on-year in earning per share.