Glo Nokia Asha with D'banj Thrills Nigerian Youths
The recently introduced Glo Nokia Asha has continued to make waves among Nigerian youths.
The smartphone was unveiled in Lagos at the formal announcement of the reappointment of one of Nigeria's most popular music acts, Dapo Daniel Oyebanjo, popularly called D'banj, as a Globacom brand ambassador.
Glo Nokia Asha 210 is the latest and one of the most colourful Qwerty keyboard phones.
The smartphone, autographed by D'banj, was specially designed for youths in continuation of Globacom's strategic engagement with the youth segment.
The handset is compact and has a sleek, minimalistic aesthetic that's similar to the Lumia. It comes with 2 MP camera, 3.5mm AV jack and Micro-USB port for charging.
A user of the smartphone, Best Isioma, a Lagos-based secondary school leaver said: "I think the phone is a great product. I particularly like the sound production which enables me to enjoy music on the move. Additionally, I am a great fan of D'banj, so I naturally cannot have enough of the phone."
Another user of the phone, John Okorie of Niger Insurance, said: "This is a very beautiful phone. I like the fact that it's light, very good for browsing and the parts are easily available at the marketplace in case you need to replace anything."
Also speaking on the handset, Tyna Awosanya who runs a beauty salon on Lagos Island said, "D'banj is my favourite musician. The Nokia Asha phone has all his hit tracks, so I am hooked on the phone. I can listen to the songs any time anywhere. Besides, it is also a trendy handset."
Pre-loaded productivity tools on the phone include dictionary, recorder, calculator, clock, calendar, phonebook, converter, fixed dialling number, notes, alarm clock, reminders, to-do list, social networks in phonebook and sport watch, among others.
The smartphone, on sale nationwide for N11, 000, has 50 tracks of D'banj's popular tunes, including 15 songs that are yet to be released, as well as, pictures, all pre-loaded on the phone free of charge.
Kamaldeen Shonibare, Globacom's head, Corporate Sales, said, "Once a subscriber buys the D'banj Asha 210 phone, he gets a free data plan with WIFI functionality by sending Yes to 66542. This would give the subscriber 12 months free internet with 260 MB on activation for the first month and 260MB monthly after recharging one thousand naira."
D'banj was formally announced as a brand ambassador on Monday, 23rd December, 2013, at the Mike Adenuga Towers head office of Globacom.
FirstBank Supports Author on New TV Series
First Bank of Nigeria Limited has announced its partnership with Arese Ugwu for the television adaptation of her best seller, Smart Money Woman.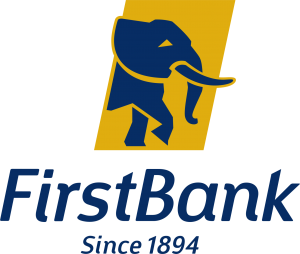 The weekly show – in its first season – is billed to premiere on Africa Magic Showcase this Wednesday.
The Smart Money Woman is a programme that shows the experiences, sacrifices, struggles and vigour of women in society as they carry out their day to day activities in spite of the gender imbalance in the society, especially in Africa.
The series is an adaptation of Smart Money Woman written to tackle debt, providing tips on inculcating the right savings culture of the African middle class (why don't we say – every individual – as against limiting to African middle class), the fear and misconceptions surrounding money and the lack of it, love, friendships, cultural and societal pressures and the roles they play in success.
The half hour 13-episode series which is directed by Bunmi Ajakaiye and Co-, produced by Kemi Lala Akindoju, Akin Marinho and Arcadia Tv Africa would have viewers exposed to financial literacy nuggets. Its cast include; Osas Ighodaro, Toni Tones, Ini Dima-Okojie, Eby Eno, Eso Okolocha, Timini Egbuson, Karibi Fubara, Tope Tedela, Seun Ajayi and Temisan Emmanuel.
According to Arese Ugwu, author and executive producer, Smart Tribe Media; "The Smart Money Woman is a love letter to every modern and upwardly mobile African women who are exploring life opportunities and experiences to find that right balance in their day to day activities especially in their career, friendship, relationship and of course, family."
"We thank First Bank of Nigeria Limited for being the first corporate sponsor to believe in my dream and take a chance on a first-time producer. This is a partnership we are pleased to reckon with, whilst we recognise how they have successfully empowered women across the geo-political zones in Nigeria through its various initiatives, especially the FirstGem product. They have provided mentoring, support and capacity building opportunities for all to create a new generation of financially literate women thereby contributing to the continued growth and development of the country."
Speaking on the TV show, Folake Ani-Mumuney, group head, Marketing & Corporate Communications, First Bank of Nigeria Limited, said: "FirstBank has been at the forefront of promoting female empowerment and we understand the role financial literacy plays in deepening financial inclusion, whilst promoting female independence.
The essence of the TV programme is to raise financial awareness to inspire every individual in the society, especially women, to make informed choices and take effective actions for their financial wellbeing, she concluded."
OurTv Secures LaLiga Broadcasting Rights for Nigeria
OurTV, a DTH free TV broadcast satellite service provider, has secured broadcast rights for Laliga matches in Nigeria.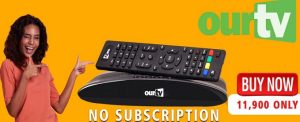 OurTV will broadcast Laliga Santander matches live on its Sports Channel 120.
Commenting on the development, Olushola Peters, Head of Marketing of OurTV, said: "This is one major milestone for OurTv and we want to thank our esteemed users, who have always believed and supported us. We value your input and suggestions as it is a core culture in OurTv to listen and please our viewers as much as we can."
OurTv is a Direct-To-Home (DTH) TV broadcast satellite service with onetime payment of set-up boxes that offers over 18 unique and exciting channels with the use of homegrown services.
NCC, AVCNU Set Agenda for Model IP Policy for Nigerian Universities
The first draft of an Intellectual Property (IP) Policy for Nigerian universities will soon be finalised by Nigerian Copyright Commission (NCC), working with the Association of Vice-Chancellors of Nigerian Universities (AVCNU) and the National Universities Commission (NUC).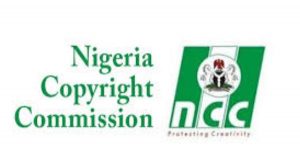 Mr. John O. Asein, Director-General of NCC, and Secretary-General of the AVCNU, Professor Yakubu Aboki Ochefu, gave this indication at a consultative meeting during a visit of the executives of AVCNU to the Commission's Headquarters in Abuja recently.
The Director-General said the Commission would fast-track work on the draft IP Policy with a view to entrenching a credible copyright culture in the nation's tertiary institutions.
"The adoption and implementation of an IP Policy in universities will guide lecturers, students and librarians on their copyright obligations and address the allocation of rights in our institutions of higher learning," he stated.
Mr. Asein also noted that implementation of an IP Policy would boost the Commission's national anti-piracy campaign and enhance research and the use of IP knowledge in Nigerian universities. This, he asserted, has become even more imperative in light of the attitudinal changes brought about in the wake of the COVID-19 pandemic.
He decried the lack of copyright policy guidelines for library users in most Nigerian universities resulting in unregulated photocopying by students to the financial detriment of authors. He, therefore, urged AVCNU to assist in the implementation of the understanding earlier reached between the Reproduction Rights Society of Nigeria (REPRONIG) and the AVCNU on behalf of the Universities.
The Director-General remarked that it was an irony that universities were not eager to obtain licences despite the fact that most of the authors would be among the primary beneficiaries. He also advised REPRONIG to explore ways of ensuring that those universities that signed up for its licence obtained value for money.
In his remarks, the Secretary-General of AVCNU, Professor Yakubu Aboki Ochefu, thanked the NCC DG for assisting with the development of a model IP Policy for Nigerian Universities. He disclosed that the plagiarism detection software, Eaglescan, introduced recently for use in Nigerian Universities has helped to check the incidence of plagiarism and copyright abuses in the universities.
The Secretary-General observed that copyright has become a critical issue in Nigerian universities in view of the increasing relevance of the virtual learning environment occasioned by the Covid-19 pandemic. He expressed concern that many universities in Nigeria have no copyright policy and assured that the AVCNU would support the Commission in the development and adoption of the proposed IP Policy for universities to enrich the academic and research culture.
Professor Ochefu further indicated interest in the operations of the Nigerian Copyright Academy (NCA) and assured the Commission that AVCNU would work with the Academy to promote copyright education and enlightenment in the country, especially in the university system.
The visit of the AVCNU officials to the Commission is a follow up to an earlier visit of the NCC management team to the Association's secretariat in February this year during which the Director-General of NCC advocated the urgent need for a model IP Policy for Nigerian Universities.